In response to the seven new environmental protection regulations, in January, SYM first launched three new and revamped VIVO 125, the new Dijue DUKE 125, and WOO115 CBS to respond, and responded to the latest locomotive depreciation and replacement subsidy program in 2020. VEGA 125, FNX125 and other models will be introduced one after another to provide consumers with more diversified car purchase options!
First-class fuel consumption and environmental protection
The seven new-phase vehicles of the Vigor 125, the new Dijue DUKE 125, and the WOO115 CBS that were listed in January introduced SYM's proud engine technology and were equipped with the Japanese Keihin injection system, all of which are fuel-efficient and environmentally-friendly first-class fuel consumption vehicles. Whether it is daily grocery shopping, commuting to work, carrying children to school, you can find the car model that suits you best among these three models!
Seven subsidies are most profitable
Taking advantage of this subsidy can be said to be a good time to change cars! Up to 21,300 yuan for the purchase of designated seven-phase models! In addition to the government's seven-phase subsidy for depreciation and replacement, Sanyang also increased the depreciation subsidy by 2,000 (telegraphic transfer) + gift coupons of 1,000 yuan and car purchase plus 5,000 yuan (direct deduction)! In addition, there is a government subsidy of 4,000 yuan for the ABS, a reduction of 4,000 yuan for the exemption of the old and new goods tax, and a 300 yuan recovery of used cars.
Commuting to be practical
The seventh period of vitality and the new Dijue are all available in ABS version, while WOO115 is launched in CBS version. In addition, the front space and the large-capacity cabin space are indispensable. At the same time, all three cars use One touch Feixuan foot pedal, double loading is easy and unhurried. The new Dijue DUKE 125 shortens the pedal distance, while the WOO115 CBS increases the pedal, making it more comfortable for children and friends!
Vigor 125 Seven
The vitality 125 of the seventh phase can be said to improve a lot. The suspension system uses the same zero-rear suspension as FNX, which makes it comfortable to start without reclining. And equipped with a larger foot pedal, not only can provide sufficient foot space, 260mm length and flat design has a larger loading area. Although the space of the front object is not large, the actual depth can also be put into a mobile phone or a Pote bottle without jumping. In addition, a 3/4 hard hat and gloves, raincoats, or rags can be put in the compartment. It is an economical car model suitable for the daily commuting of the people.
Since it is said that he is suitable for saving fuel, of course, it is necessary to mention fuel consumption. With the seven-phase regulations, the first-level fuel consumption performance of 55.6km / L! It is the most fuel-efficient car in its class. In addition, consumers who pay more attention to safety also have a version equipped with ABS system to choose from, which will make the safety even more points during driving! In terms of brakes, there are two models of drum brakes and disc brakes. You can choose the appropriate version according to your budget and needs!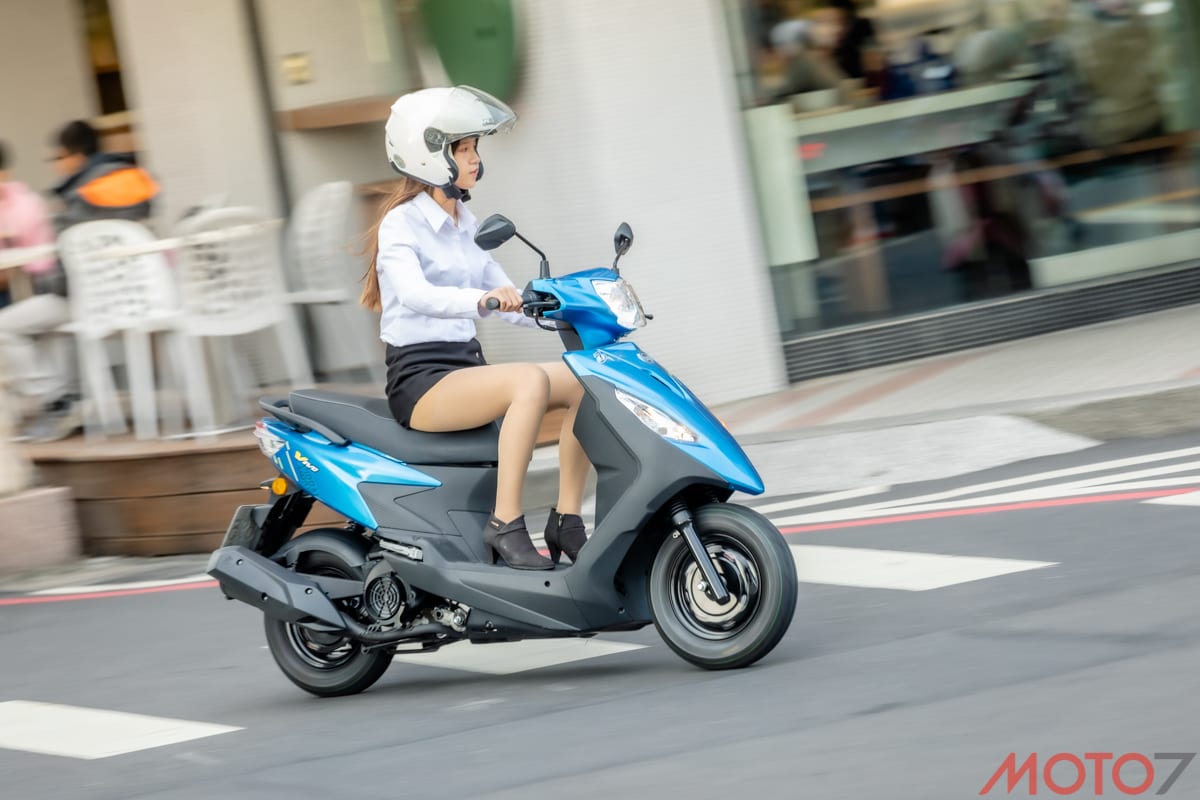 For a detailed introduction to the WOO115 CBS and the new Dijue 125 models and the price of the three models, please see the next page.
Domestic SYM Editors' Choice