In April, SYM suddenly launched a SYM VF3i 185 with a 183cc engine in Malaysia to compete with Yamaha Y15ZR (Exciter 150 in Vietnam and Honda RS150R (Winner 150 in Vietnam) Not only stopping in Malaysia, it looks like SYM's new clutch truck will also land in Vietnam market.
Immediately after its launch in Indonesia, SYM VF3i image also appeared in Vietnam. Recently, a number of images of Vietnamese users testing this model have been posted, confirming that SYM will soon launch this model.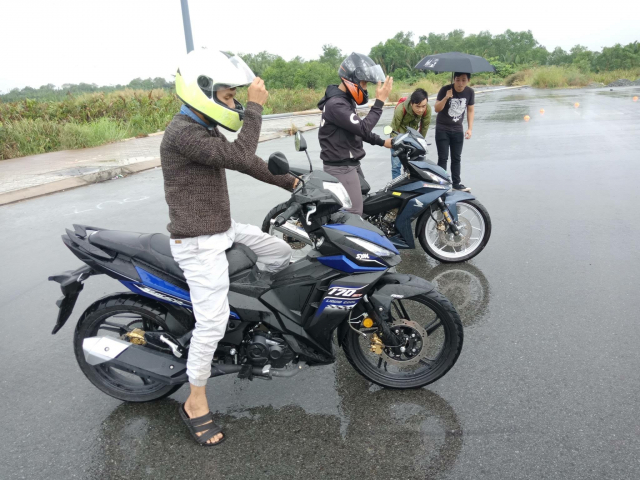 From the image above, it can be seen that SYM VF3i in Vietnam will be named SYM StarSR 170. Thus, in order to match the A1 grade (for vehicles under 175cc) in Vietnam, SYM has lowered the cylinder capacity of the sample. StarSR from 183 to below 175cc, specific cylinder capacity has not been disclosed.
As a sports car clutch, SYM StarSR 170 looks quite pitiful. In general, the design of the car is a combination of Yamaha Exciter 150 and Honda Winner 150. In which the headlights of the car are quite similar to Exciter 150, the mask has a 3D angled design quite similar to Honda Winner 150.
The rear end has a sharp-edged design that lifts up very sportsily. The handle is also stylized to match the style of the vehicle. The rear lights are separate from the rear lights and are integrated and reserved for the car's fenders.
The suspension of the bike includes telescopic forks at the front and a rear monoshock suspension. The car uses a set of 5-spoke dual-spoke wheels, with disc brakes at both front and rear. Remarkably, the car is also equipped with ABS anti-lock braking system.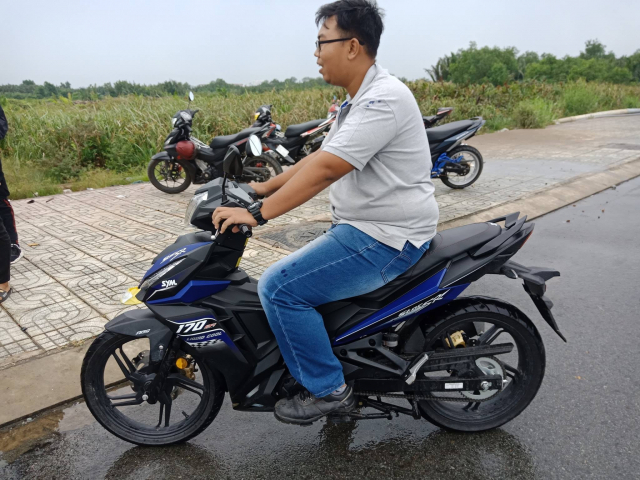 In Vietnam, the car's engine has been reduced to less than 175cc, so it is not clear the performance parameters, only the version of the 183cc engine with a capacity of 17.7 horsepower at 8,500 rpm and extreme torque maximum 15.3 Nm at 7,500 rpm.
Now that it is the end of 2018, it is likely that SYM will soon launch a new sports clutch to bring the 2019 car, soon to compete with Yamaha Exciter 150 and Honda Winner 150.
.