The Ertiga is a 7-seater vehicle that is suitable for many needs, easy to use and safe to help technology drivers increase their income easily.
Choose a practical car with the right customer needs
Mr. Minh Tuan, a technology driver in Saigon, shared that customers often go crowded to save costs, so owning a 7-seat car will get more trips. In addition to moving to the city, on weekends he can still run a contract for a group of customers wishing to go away. When buying a 7-seater car, he advises everyone to pay attention to the space inside. Ertiga is one of the rare cars in the spacious segment in all 3 rows of seats, the third row occupants easily access thanks to the one-touch folding mechanism.
Ertiga's spacious space offers maximum comfort for passengers
The car's interior meets essential needs such as 10-inch touch screen entertainment, second-row armrests, automatic air conditioning, charging pipes in the first and second rows. The wide window frame on Ertiga also helps to reduce motion sickness.
Safe for both inside and outside the car
Ertiga is equipped with essential safety technologies such as anti-lock braking system (ABS), electronic brake force distribution (EBD), parking sensor, impact force-absorbing body structure to minimize injury. for pedestrians (PIMB). In particular, Ertiga Sport certified 4-star ASEAN NCAP safety with electronic balance (ESP®), steep start (HHC), brake assist (BA).
When asked about his impression on Ertiga, Mr. Tuan said: "That day, a drunk motorbike driving quickly in the alley crashed into the head of the car. People only lightly rubbed, scratched the skin outside. I think it's lucky, but when I shared it on the guild, the brothers said that thanks to the bodywork made of absorbent material, there was no serious injury. "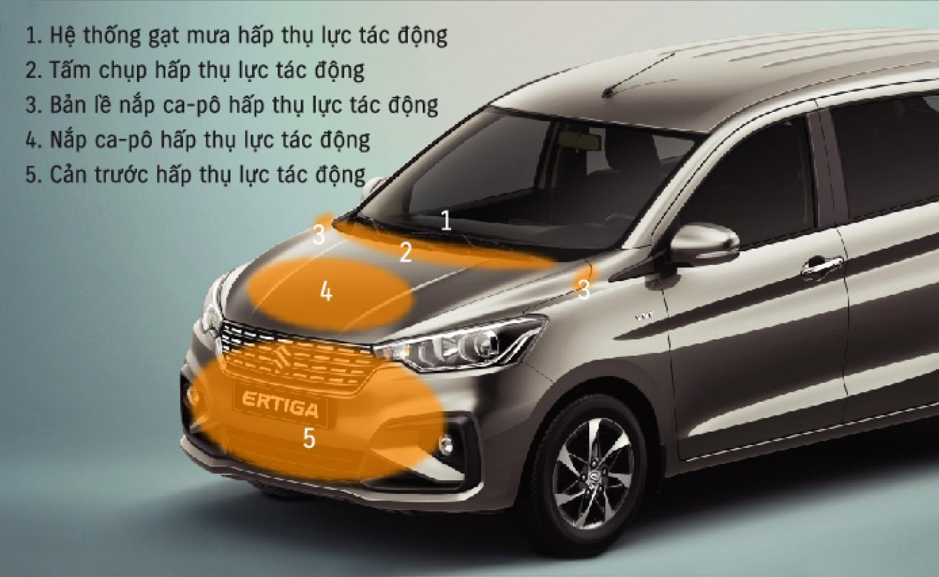 The force-absorbing structure on the Ertiga helps to minimize injury in the event of a collision
Robust operation, saving fuel
Ertiga unladen weight is 1,130kg, 100kg lower than the competition thanks to a rigid and lightweight HEARTECT chassis, an outstanding power-to-weight ratio of 10.9kg / hp. Therefore, Ertiga operates smoothly when fully loaded with luggage.
The control system of the car has two functions of kick down and lock-up, both ensuring fuel economy and better acceleration. In addition, when using the O / D OFF function, the gearbox will limit to the maximum number 3 for better acceleration, suitable for driving on steep roads or overtaking. In particular, the engine, gearbox has a warranty of up to 5 years or 150,000km.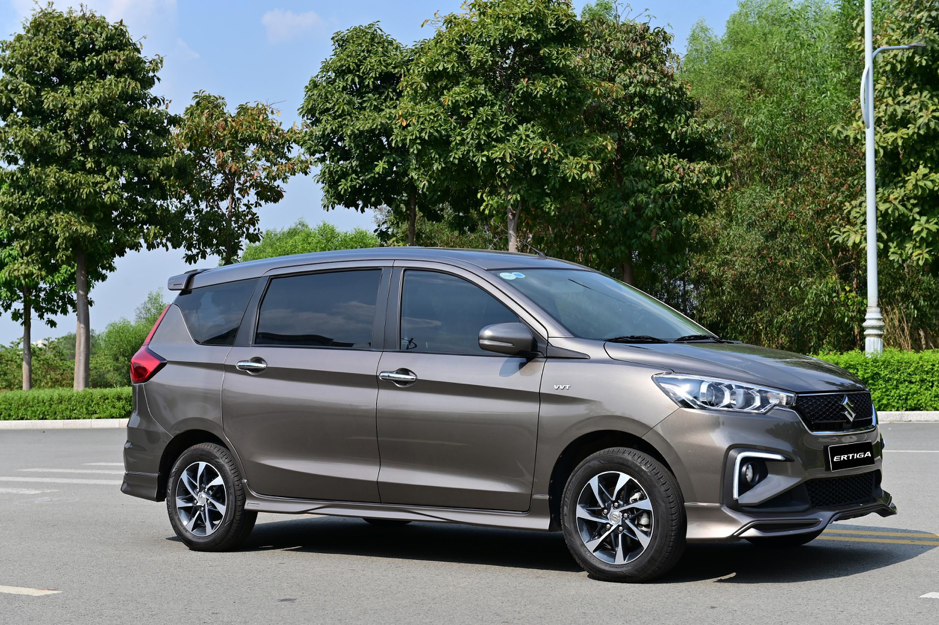 Top-class fuel optimization, Ertiga only consumes 4.74l / 100km of road
Tuan was very impressed with the fuel consumption of Ertiga road from 4.74 liters / 100km, the lowest in the segment. Maintenance frequency is low and spare parts prices are reduced sharply compared to before.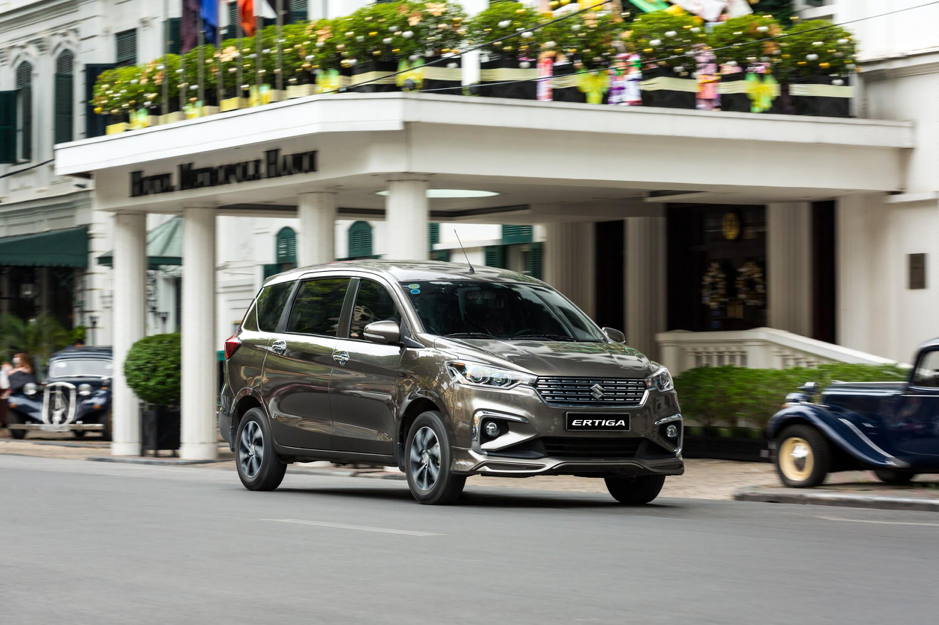 Customers only need to pay 55 million in advance to own Ertiga in April
When buying a car in April with the attractive installment loan support program of Suzuki and VPBANK, customers only need to pay 55 million VND in advance.
Promotion details: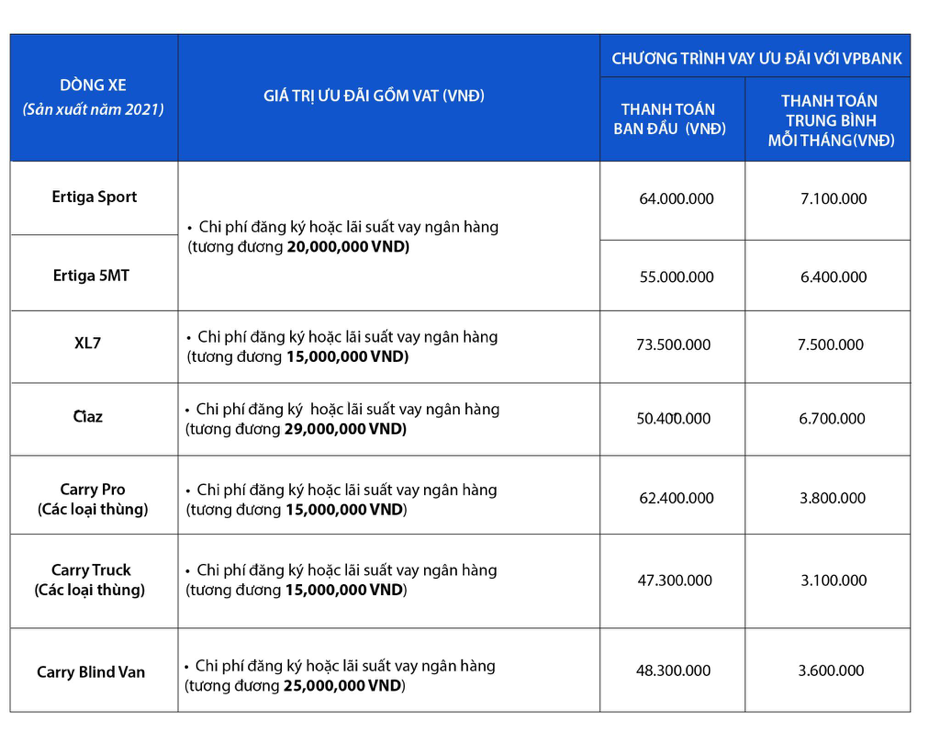 Find out information at: https://bit.ly/3aMyAJ7 Or contact hotline 1800 6950
Anh Quan (forum.autodaily.vn)
.



Autodaily.vn