Suzuki Ciaz 2018 with low import quality, spacious interior, all-new engines will be expected to compete with famous B-class sedans such as Hyundai Accent 2018, Toyota Vios 2018, Hyundai City 2018 …
Exterior part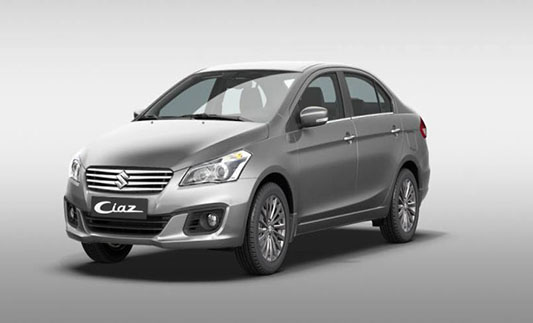 First, the Suzuki Ciaz possesses a 3-dimensional measurement that surpasses that of the Toyota Vios or Honda Accent with the overall length x width x height of 4,490 x 1,730 x 1475 mm, the largest wheelbase in the segment. B class sedan 2,650 mm, ground clearance 160 mm. Meanwhile, minimum rotation radius parameters are still quite competitive with 5.4 m larger than Toyota Vios but smaller than Honda City.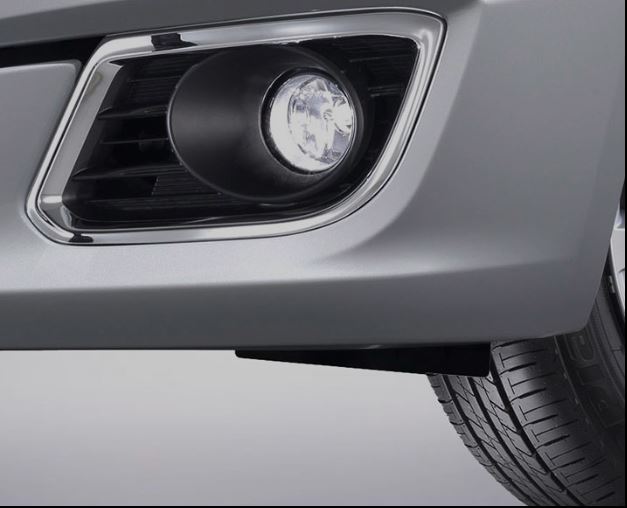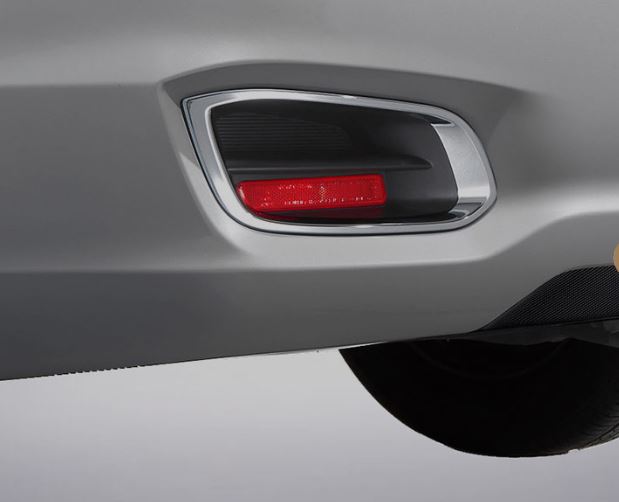 However, the style and design of the exterior of the Suzuki Ciaz 2018 does not bring many competitive advantages to Honda City or Toyota Vios. To make this clear, the pure Suzuki Ciaz 2018 offers a soft appearance, a shiny chrome grille that comes with a horizontal bar showing sophistication, a halogen headlight cluster combined with a focus lens. Projector-style creates wider beams of light. But above Honda City is equipped with LED headlights more prominent and luxurious than Suzuki Ciaz 2018.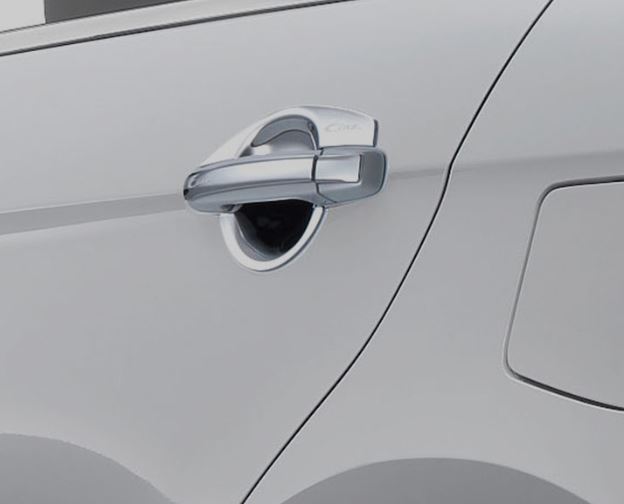 In addition, the body of the Suzuki Ciaz 2018 has many highlights with aerodynamic lines, 16-inch aluminum alloy wheels and five-door chrome arms. At the rear, the rear light is quite similar to the Honda Accent, but the opponent uses LED technology rather than the traditional halogen headlight technology on the Suzuki Ciaz 2018.
Interior compartment
The Suzuki Ciaz 2018 will disappoint many people with a mature and somewhat boring cabin.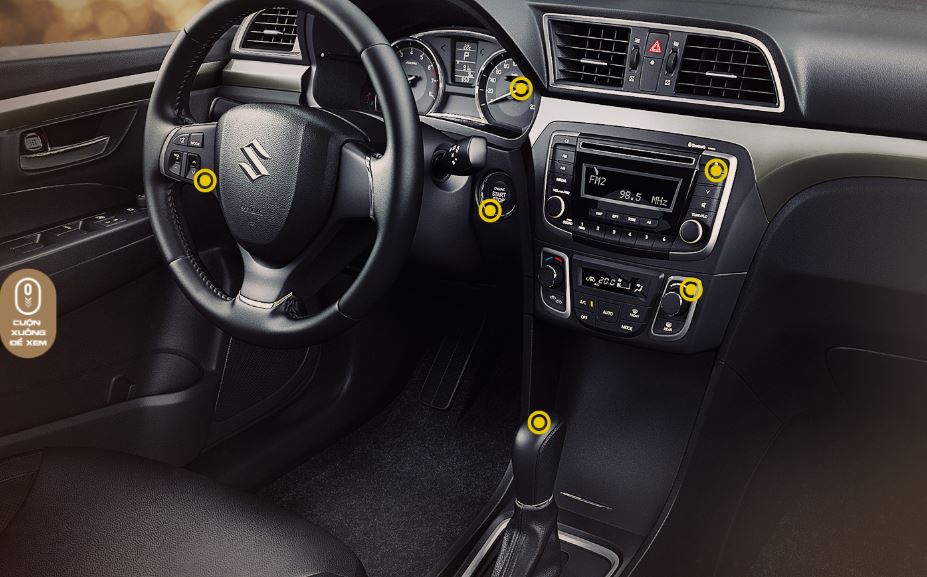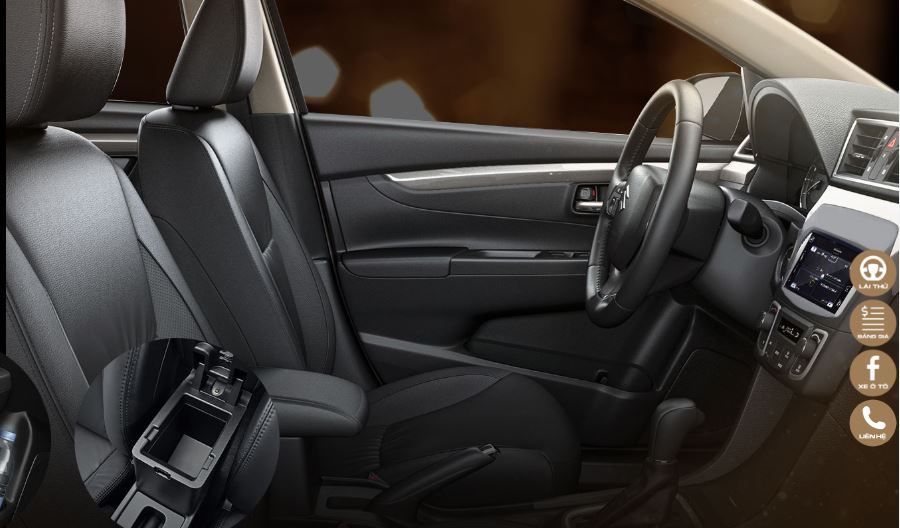 The dashboard is symmetrically designed in a classic style. Details like the 7-inch center touchscreen infotainment system and the electric air-conditioning control system. This style will be suitable for middle-aged customers, prefer the simple style, easy to use characteristic of models from Japan. The three-spoke leather-wrapped steering wheel is sporty, incorporating a joystick for the audio system and bluetooth hands-free conversation.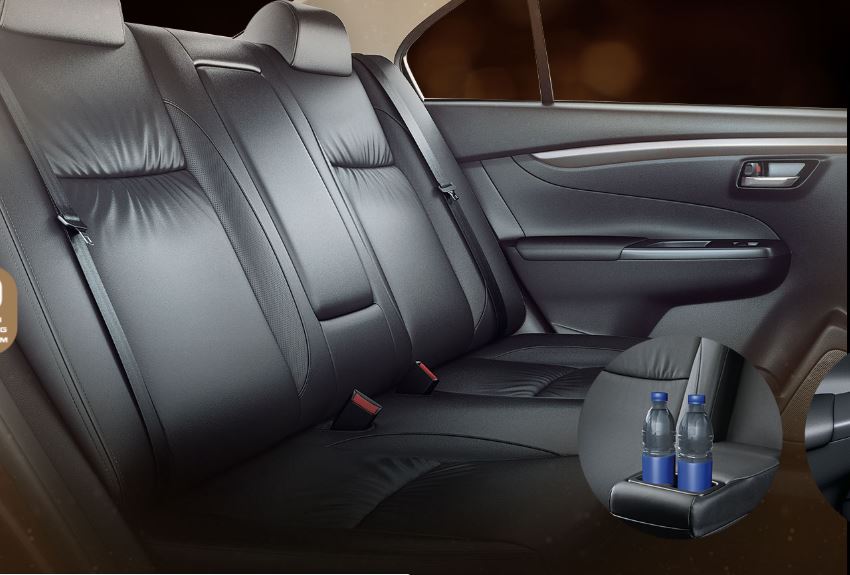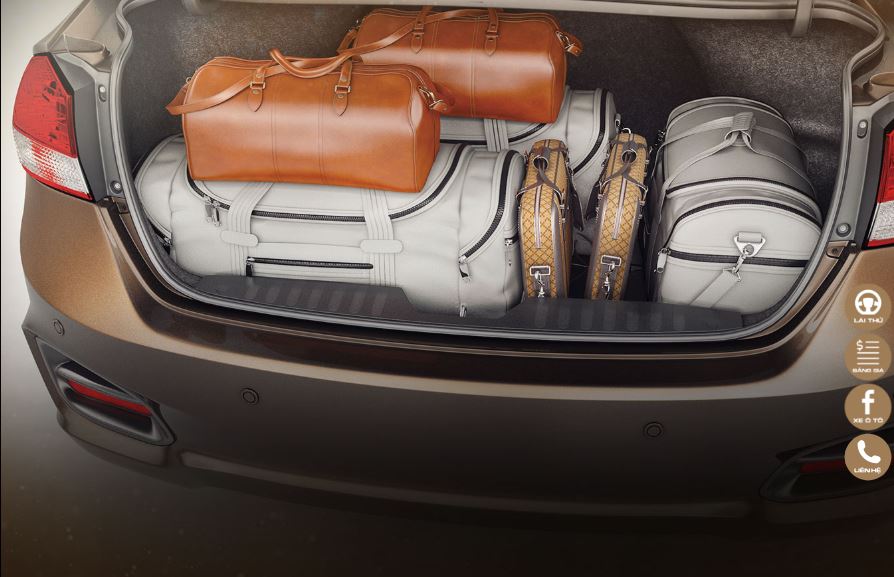 Suzuki Ciaz 2018 is equipped with all black leather seats, but the driver's seat has 6-way power adjustment while the passenger seat has 4-way power adjustment only. Leather-covered armrests and niches for personal wear are quite handy. Besides, the second row of seats can be folded to expand the luggage compartment.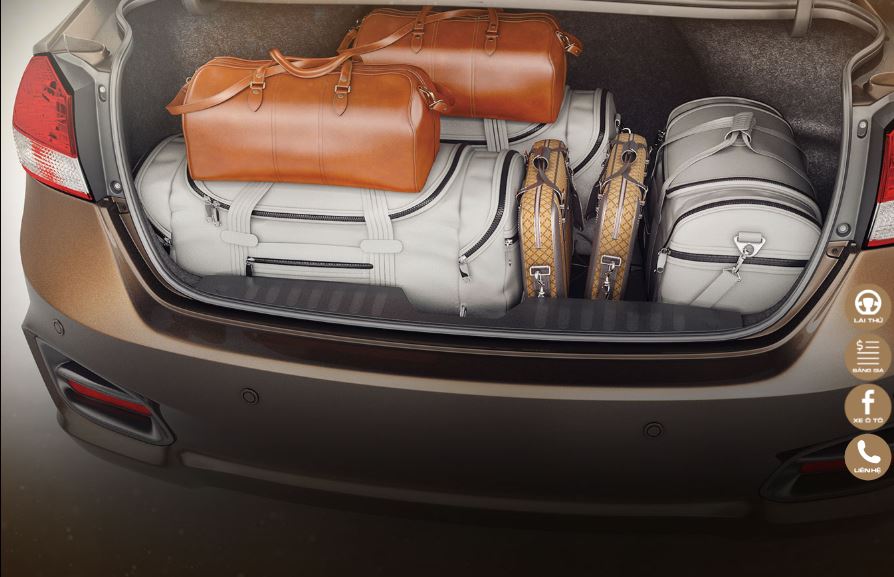 Features comfort and safety
Compared to the 2018 Hyundai Accent, the Suzuki Ciaz 2018 is fully equipped with a 7-inch touchscreen with Bluetooth, radio, USB and AUX connectivity, along with a 6-speaker audio system, an air conditioning system. automatic power adjustment, front and rear electric glass doors, central door lock with driver's side control button, start / stop start system, and Ciaz 2018 integrated with smart buttons on the door handle.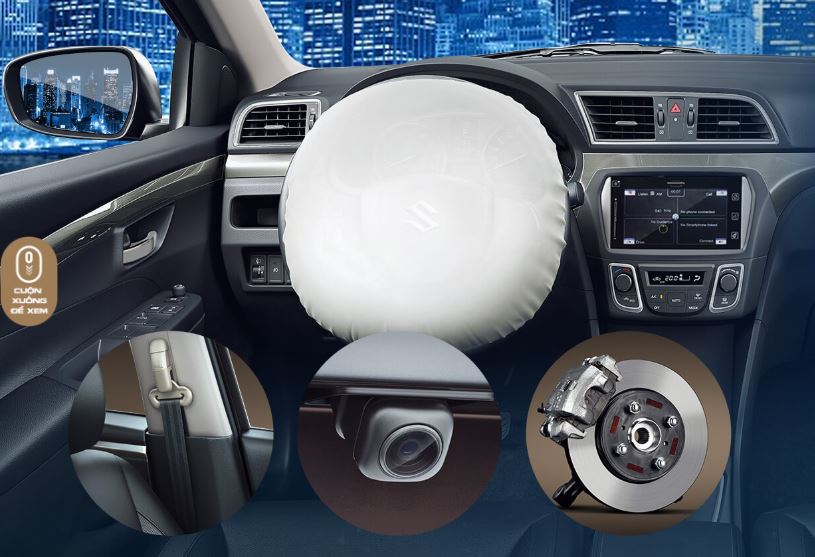 Safety equipment on the Suzuki Ciaz 2018 is somewhat inferior to the competitors in the sedan segment including: 2 airbags, ABS anti-lock braking system, electronic brake force distribution system EBD, power assistance system EBA emergency brake, wide angle rear view camera, anti-theft system.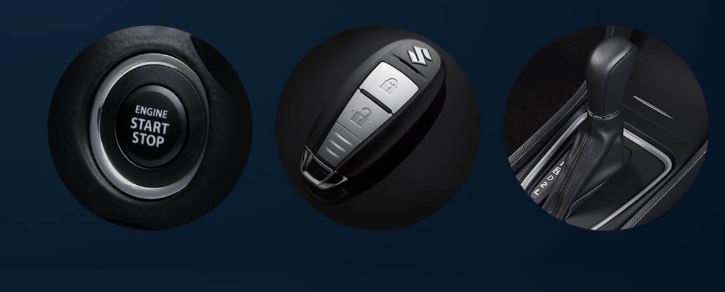 About the powertrain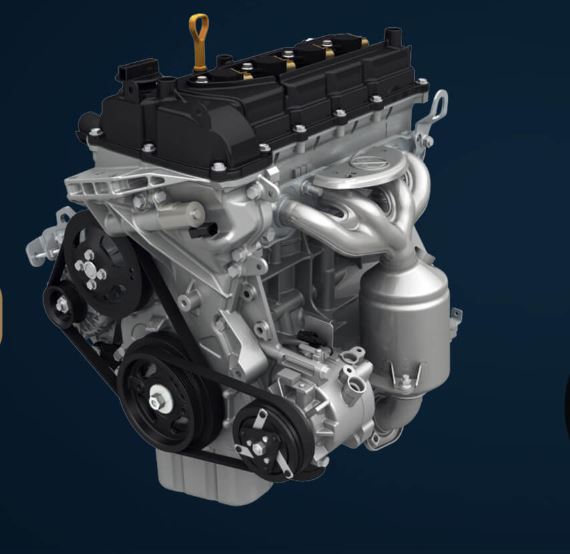 The performance of the Suzuki Ciaz 2018 does not really stand out with the 1.4L WT K14B WT gasoline engine that produces a maximum capacity of 92 hp at 6,000 rpm, and a maximum torque of 130Nm at 4,400 rpm / minutes, along with the engine is a 4-speed automatic transmission and front drive system.
In addition, the engine on the Suzuki Ciaz 2018 uses a multi-point fuel injection system, so it has a relatively economical fuel consumption. Specifically, in complicated long-distance conditions, it is 5.6 liters / 100km, while in and out urban operation are 7.23 liters / 100km and 4.59 liters / 100km, respectively.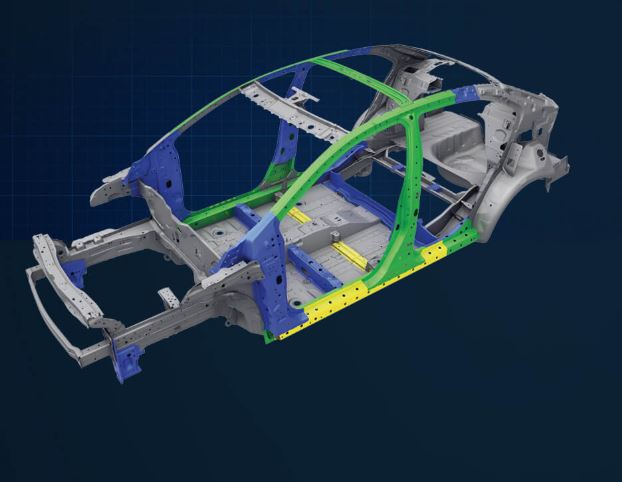 In addition, the Suzuki Ciaz 2018 is equipped with a hydraulic power steering with a flexible gear-rod mechanism that creates a fairly accurate steering feel, Macpherson suspension for the front axle and coil coil suspension with springs for rear axle.
Price
In the Indian market, the Suzuki Ciaz 2018 is priced from 819,000-1,097,000 INR (equivalent to 274-366 million VND). However, in Vietnam, the new B-class sedan still has no price.
Conclude
In general, although slightly inferior in terms of interior design quality compared to competitors in the same segment, Ciaz 2018 is still appreciated for its appearance, good driving experience and impressive performance. Besides, the new Ciaz is also equipped with a series of safety features and good fuel economy, but the price is very affordable and lower than rivals.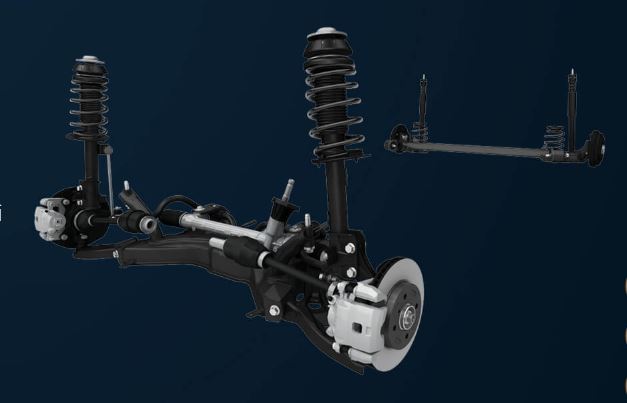 Therefore, the Suzuki Ciaz 2018 will be a worthy choice and suitable for those who are looking for an elegant sedan for business trips or family trips, with moderate comfort and safety. enough to use, along with durable suspension and sufficient power with 1.4-liter petrol engine.
.