Suzuki GSX150 Bandit 2019 is one of Suzuki's small naked bike models placed at "weight" 150cc. Bandit 2019 is considered a 150 "Suzuki male" Suzuki Raider because it basically owns the bold design lines of the 150 Fi Raider.

Suzuki GSX 150 Bandit back to Vietnam
In this segment, Suzuki in Vietnam already owns the GSX S150 model, but, for unknown reasons, the company brought this Suzuki GSX Bandit model to Vietnam for sale. This naked bike owns the same frame, engine and all S150 equipment. The difference of the Bandit model compared to the S150 version in the saddle seems to go against the times with the solid saddle.
Black and red version of Bandit 150
Used by Japanese automakers for sale in Vietnam, Suzuki Bandit 150 has 2 color options including black and red titanium. The car is expected to be available at its dealers from January 25 with a selling price of about 69 million VND (The price includes VAT).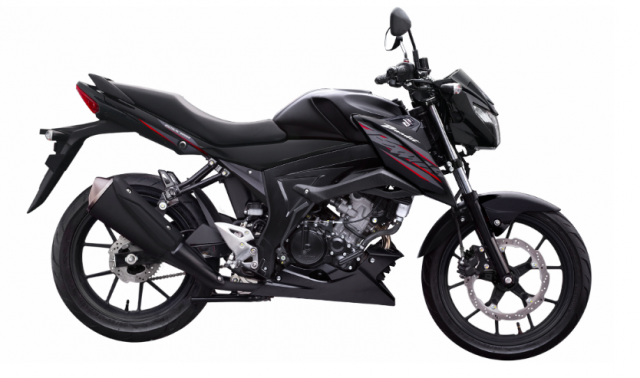 Titanium black version of Bandit 150
The parameters of the Suzuki Bandit 150 are similar to the GSX S150 version currently on the market with a 4-stroke engine, DOHC, 1 cylinder, 150cc capacity and electronic fuel injection system for a capacity of 19 horsepower at 10,500 rpm, maximum torque of 14Nm at 9,000 rpm. The dry weight of this naked bike is 135 kg combined with LED headlight system but the taillights are still Halogen and small LCD clock.
Therefore, bringing Suzuki Bandit 150 to Vietnam of Suzuki will help its fans have more choices in the 150 cc segment.
.