The first improvement point is that OPPO Reno 5 5G supports 5G network infrastructure and currently, there are 3 carriers in Vietnam such as Mobifone, Vinaphone, Viettel started testing as well as gradually deploying. With 5G, the new Reno 5 will have data transfer speeds many times faster than the 4G that we are using today.
Specifically, at the product experience held by OPPO, we tried running Speedtest on both versions and saw a clear difference. Specifically, Reno 5 regular version (4G) only has the highest download speed of about 52Mbps, while 5G sometimes peaks more than 700Mbps, which is 13-14 times faster. Similarly, the upload speed of 5G is also at least 2 times faster than 4G.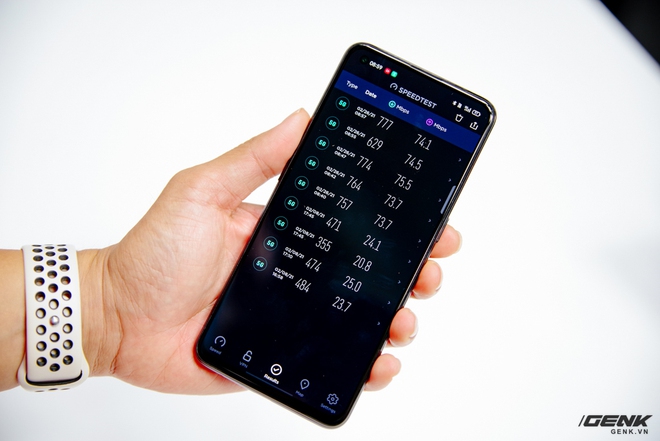 What do technology experts say during the OPPO Reno 5 5G experience?
According to some technology experts, including Trung DT from Tinhte forum, in addition to 5G network support, this new Reno 5 phone is also equipped with a new processor, Snapdragon 765G (version 4G is Snapdragon 720G), so it can meet the needs of both better gaming and 5G network connectivity.
"With the X52's built-in modem, the machine can pull the maximum speed up to 1.2Gbps. Speaking of applications, 5G will be very useful for companies, factories, industrial parks. Using machines ensures constant connectivity, eliminating the need for more wires and controlling everything (eg robot arms) with less latency. "
As for the individual end user, Trung shared that 5G also meets the needs of online gaming on mobile, ensuring less latency as well as personally when downloading large files or synchronizing data continuously. than.
With Tony Phung (Tony Phung Studio) and Cong Hau (The Pixel), both of their main jobs are reviewers on the Internet platform, so we expect 5G technology to soon be commercialized and widely used across the country. .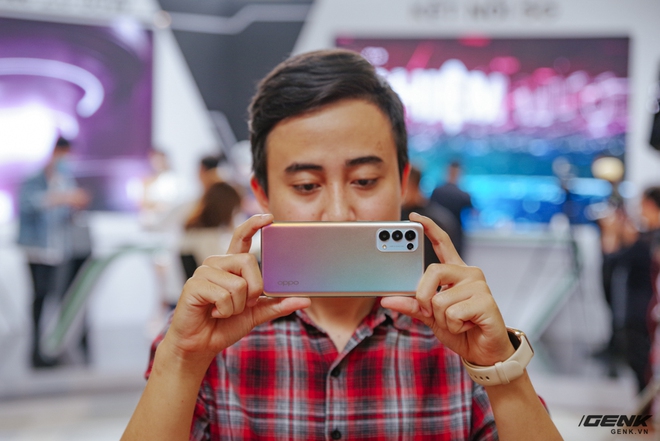 "At home we can use Wifi, but when going out there will definitely need 5G, because the connection will not be interrupted, the latency will be lower. As a regular streaming person like me, I also expect. With 5G will help higher video quality, such as 4K, not 720p or 1080p as at present, "shared Hau.
Like Hau, Tony also regularly uploads videos to Youtube and according to you 5G will help upload data faster, less time consuming and especially possible anytime, anywhere without depending on Wifi at the studio or home too.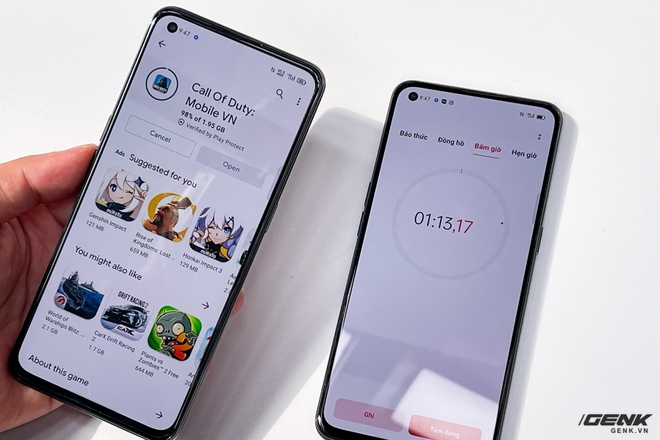 A 5G network speed test on Reno 5 5G: Download a 1.95GB game in less than 1 minute and 40 seconds.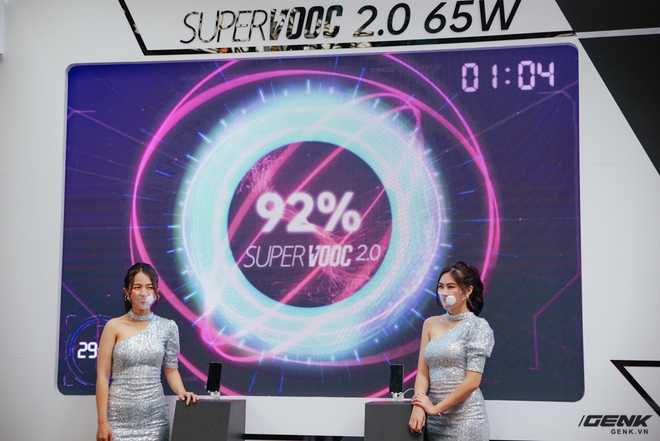 In addition to supporting advanced 5G networks and higher processors than its predecessor, the Reno 5 5G is also equipped with 65W SuperVOOC 2.0 fast charging, promising 5 minutes of charging can bring 4 hours of use.
Ms. Nhung (Consumer Electronics Magazine) said that she herself uses any electronic product, especially her mobile phone only "survives" for half a day, and must be recharged. "So fast charging technology is now extremely essential for anyone, especially someone who handles regular work on the phone like me".
Some other highlights on this 5G phone are retained as before, such as a 6.4-inch FHD + screen with a 90Hz refresh rate, using an AMOLED panel.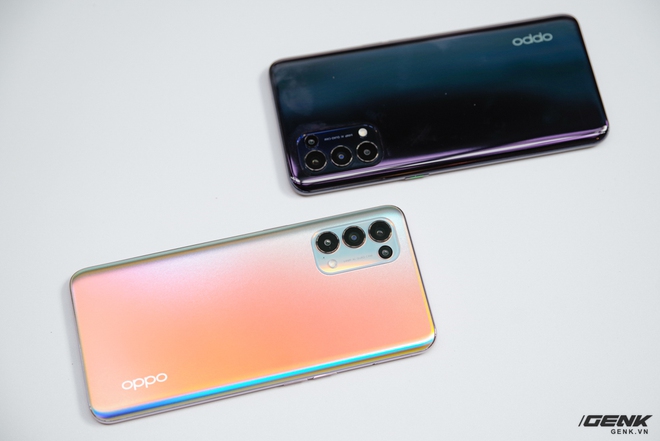 The main camera has a resolution of up to 64 MP, an 8 MP super wide-angle camera, a 2 MP macro camera and a 2 MP monochrome camera. In addition, the 32 MP front camera and the special beauty modes of OPPO promise to bring quality virtual live photos.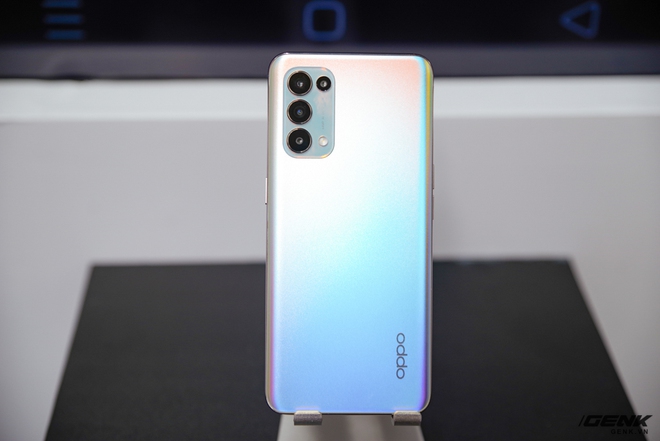 In addition to the Snapdragon 765G upgraded processor, the RAM and ROM remains the same as the original Reno 5, with specs of 8GB / 128GB respectively. The selling price of Reno 5 5G in the Vietnamese market is 11,990,000 VND.