Support for 5G network, peak 4GB / s: Lenovo releases Yoga 5G variant$ 1,499 (about 10,400 yuan)
2020-01-07 11:41:53
6 likes
11 Favorites
17 reviews

In addition to the ThinkPad X1 Fold tablet, Lenovo (Lenovo) released the Yoga 5G notebook, which is quite thin and light. The biggest surprise is that it is equipped with a Snapdragon 8cx 5G processor and is the world's first 5G deformable notebook.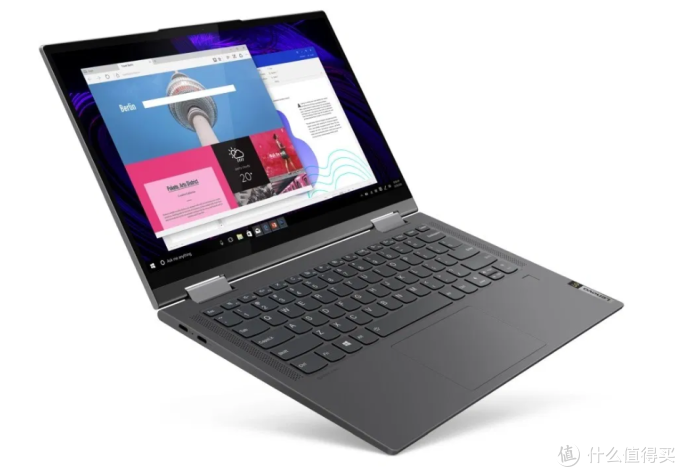 This Yoga 5G is thin and light, with a thickness of 1.52cm and a weight of only 1.3 kg. The screen supports 360 ° rotation and offers four modes for use, which is excellent in portability. Equipped with a 14-inch 1080p resolution IPS screen, supports touch, has 400 nits brightness, color performance is not disclosed. In addition, the integrated infrared facial recognition camera and fingerprint unlocking, as well as high-quality dual speakers, support for Dolby Atmos sound effects, and also supports active stylus.
Specific specifications, equipped with Qualcomm Snapdragon 8cx 5G processor, equipped with 8GB memory and 512GB UFS 3.0 storage, comes with a 60Wh lithium battery can last for 24 hours, and supports fast charging technology. Extensions on both sides include: dual USB 3.1 Gen1, TYPE-C, 3.5mm headset jack and a Nano SIM card slot (e-SIM card is also supported)
The biggest selling point is support for 5G networks, built-in up to 9 high-gain antennas, support for millimeter-wave full-band and sub-6GHz 5G networks. Officially stated that the peak download speed can reach 4GB / s.
Lenovo Yoga 5G is scheduled to be officially launched in Q1 of 2020. The price is as high as $ 1,499 (about 10,400 yuan). High-end users who want to experience 5G ultra-high-speed networks can pay attention.

.