In 2018, Ducati unexpectedly launched the super motorcycle market Ducati Panigale V4 to replace the "predecessor" 1299 Panigale. The all-new sport bike of Ducati has brought a new breeze with upgrades in design, V4 engine and many other advanced equipment.
Similar to its predecessor sport bike models, the Ducati Panigale V4 also has special versions with a few upgrades. After V4S and V4R versions, Ducati is developing a new but familiar version.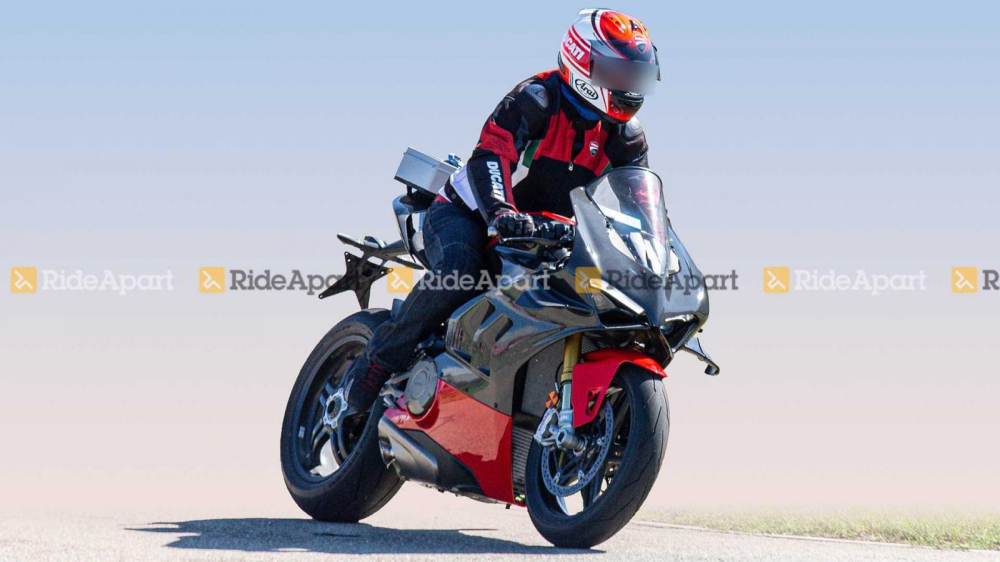 The image above, captured by paparazzi in Europe, shows a new Panigale V4 running test. According to this image, the new Panigale V4 version is equipped with an aerodynamic jacket with a wing system and air vents in the overalls.
However, if you look more closely, you can see on the Panigale V4 there are some super-light carbon fiber details such as the shirt frame and the front fascia. Besides, the rims of the car also have a completely different design than the previous V4 versions.
It seems that the rim of the new Panigale V4 is made of carbon fiber, the design of the spoke is quite similar to the super light rim fitted on the Ducati 1299 Panigale Superleggera. The final detail is the exhaust system, the exhaust head on the new Panigale V4 is made of lightweight titanium.
With the above equipment, the new special edition Ducati Panigale V4 will certainly be lighter than the standard V4. For comparison, the 1299 Panigale S superbike weighs 190kg, while the super lightweight 1299 Panigale Superleggera weighs just 167 kg, down to 23 kg.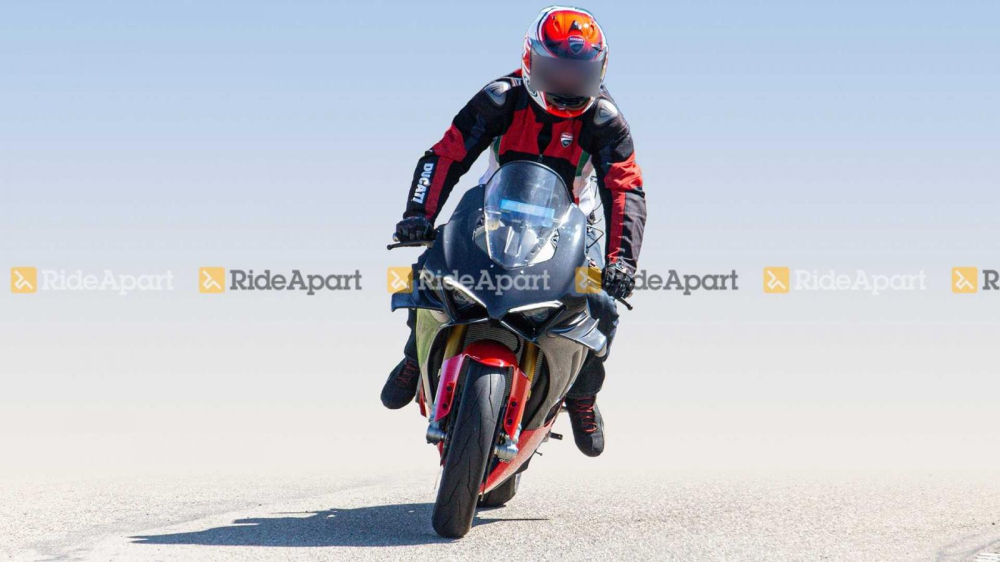 Although still in beta, the aforementioned Ducati Panigale V4 appears to be ready for mass production. This means that the Italian car brand may officially introduce the Ducati Panigale V4 Superleggera at the Ducati World Premiere 2020 event, which takes place in late October 2019.
Hien Nguyen
.