After a long wait, finally dating game Together BnB has been officially released. With Together BnB appearing on the list of upcoming games on Steam, the opportunity for gamers to enjoy this game is getting closer.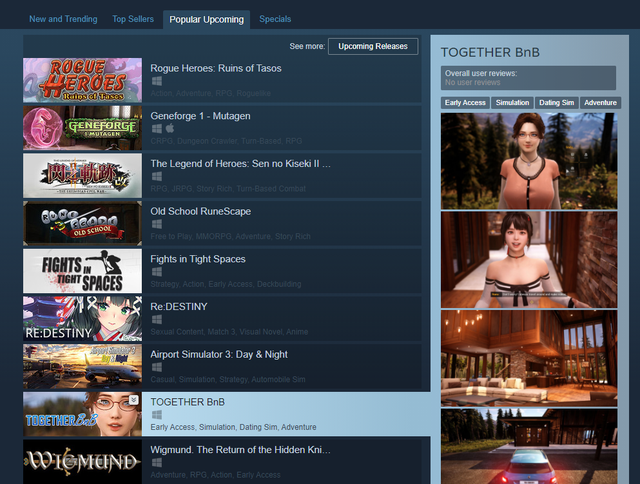 Together BnB appears on the upcoming Steam release list
The highlight of this game is the extremely beautiful graphics platform. It can even be said that Together BnB is the most beautiful dating game in history. With modern graphics technology, the female characters in the game become beautiful, sparkling, hard to describe.
In the game Together BnB, players will play the main character James, owning a hotel on the mountain called BnB. James was forced to take over the BnB Hotel when his brother mysteriously disappeared. In addition to finding his brother through many different clues, as the deputy director of the BnB hotel, players will support beautiful girls who are looking for a place to rest and relax.
Through the development of relationships in the game's storyline, players in Together BnB will gradually get to know beautiful girls, then gradually develop a deeper and deeper romantic relationship. However, please pay attention to please and make beautiful girls happy, otherwise the player will be "kicked" there.
Each game screen, Together BnB will ask the player to choose the appropriate outfit for the girlfriend who is dating, taking pictures if they want. Buy ingredients and cook delicious food to help get the point in the eyes of the girl. The player can even invite the girls for a picnic, wine tasting, massages and more to win their hearts.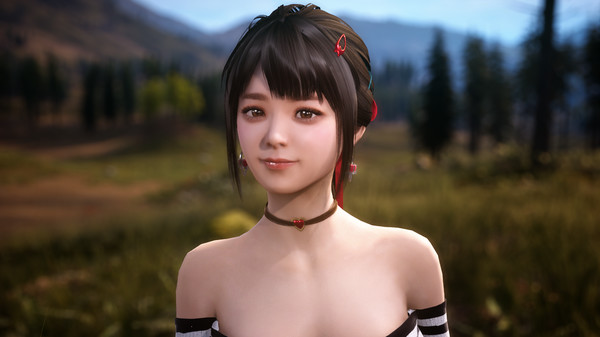 However, when leaving the premises of the hotel, players will have to fight against the animals in the forest to protect the girls. After each completion of the game screen, players will be unlocked with new costumes, more splendid, and equally sexy for girls and especially loved by them.
As expected, Together BnB will launch in about March or April 4. Interested gamers can find out more details here.