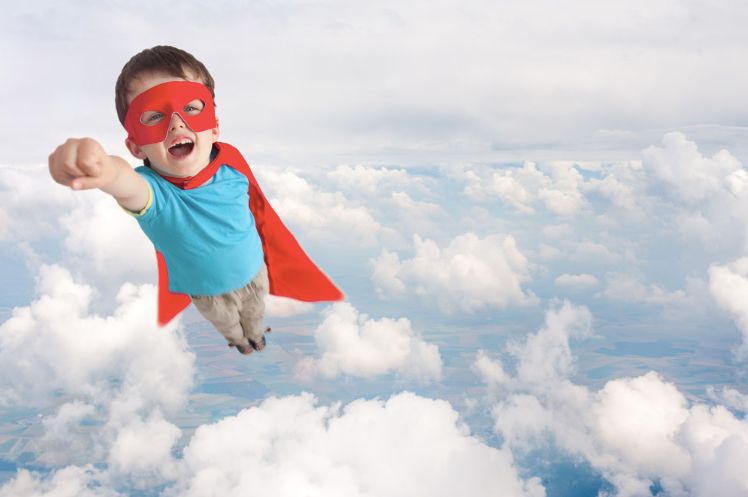 The distribution status of traditional app stores has been impacted by super apps such as Douyin and Kuaishou, and their right to speak has been weakened.
In general, the domestic mobile game distribution evolution line is as follows: third-party application stores (intermodal transport)-mobile phone manufacturers dominated hardcore alliance (intermodal transport)-super App (buy volume) vertical community (intermodal transport).
It is estimated that the total number of domestic mobile game purchases in 2019 has exceeded the number of intermodal transportation channels, accounting for more than 60%. In the era of cloud games, the game industry chain will face restructuring, high-quality CP voice rights will increase, and channel status will further decline.
Specifically within the channel, the trend of differentiation will become more apparent, the status of mobile phone manufacturers' application stores will decline, and the status of super apps and high-quality communities will rise.
As an important TO B application scenario of cloud games, cloud trial advertising has been used in the gaming industry last year, mainly after incentive videos and interstitial video ads. In general, cloud play ads have the advantages of strong immersion, low cost, and rapid deployment.
The author has learned that some super apps have tried water cloud games for trial ads, but they have not yet been promoted on a large scale. The gaming community TapTap is also paying attention, but it is conservative and still watching.
In the context of the gradual deepening of 5G commercialization, can cloud game trial advertising become the mainstream advertising form? How exactly do super apps and community platforms view cloud trial advertising?
Super App test water, TapTap wait and see

"Internally, I'm not particularly keen on advertising cloud game trials now, unless I can really see some changes, but now I don't." A source familiar with the top of the platform revealed.
The author learned that Haima Cloud is working with Douyin to provide advertisements for cloud game trials. When users swipe a short video on the vibrato, they can slide down to experience the game without jumping.
Haima Yun Zhang Jian (pseudonym) told the author that the technology is not immature at this stage, the biggest reason is that the platform user habits have not yet been developed. Therefore, the platform did not advance on a large scale.
With regard to whether the cloud demo technology is mature, TapTap's view is slightly different.
Generally speaking, cloud demo ads need to be customized for slicing, which requires the support of terminals and advertisers.
As mentioned above, two years ago, mobile cloud game manufacturers demonstrated solutions to TapTap. The status quo is that neither end is good.
He emphasized that if it is technically feasible, this part of the app will be the first to apply.
Leaving aside technology maturity for the time being. One of the most basic facts is that super apps have taken a different path from medium-sized distribution platforms.
Like Byte Beat, Tencent is also actively trying water cloud games to play ads.

Tencent cloud game trial ads
Wang Jian, the person in charge of Tencent Instant Play, once revealed that Tencent Instant Play has access to different types of mobile games in a channel to try it out. For example, the cloud game experience of "Foreground of King Glory" extracts new heroes and gameplay to the game, and through cooperation with Yingbao and Tencent Video, it brings players a "try before you play" experience, and the user sharing rate in some scenarios reaches 30% or more.
In theory, compared with traditional interactive advertising, cloud game trial advertising has the characteristics of low cost, high conversion efficiency, and full adaptation.
It is precisely based on the above-mentioned advantages that the super APPs owned by big manufacturers such as Byte Beat and Tencent have been gradually trying.
The above-mentioned senior officials believe that at this stage, cloud game trial ads are more suitable for super apps and 100 million DAU-level products. For them, as long as they increase by 3-5 points, they can obtain great benefits.
He emphasized that on the one hand, TapTap has not yet reached this threshold, on the other hand, the conversion rate of TapTap is much higher than the industry.
At this stage, for TapTap, the most important thing is to show the player information about the game and its playability. Therefore, the cloud game trial advertisements are not considered for the time being.
Of course, this does not mean that there is no concern within TapTap, and the technical department is definitely trying to understand it, but when it will be applied to TapTap, it has not been determined.
Revolutionary model of intermodal transportation, facing a new revolution

In the era of intermodal transport dominated by mobile phone manufacturers, TapTap came out as a challenger.
"TapTap is a revolutionary in the mode of intermodal transportation. The goal is to revolutionize the life of all traditional channels and subvert the distribution model of games." Said Huang Yimeng, chairman and CEO of Heart Network.
In the past, games released by CP usually used the app store to transport them, but once the game performed poorly, the promotional resources would be ruthlessly cut off. Huang Yimeng has followed up on "Shenxiandao", and it is difficult to re-recommend it even after modifying the version.
This made Huang Yimeng determined to change. Coincidentally, the platform for publishing PC games Steam began to rise.
As early as 2012, Steam launched the "Steam Favor", replacing the original internal manual review mechanism. Whether the game can be released on Steam requires players to vote.
At the beginning of 2016, Steam had over 10 million Chinese users. As a publishing platform, it plays the role of a traffic transfer station, and also provides some other supporting services, such as data statistics, community, announcement information, etc.
Since PC games have Steam, the mobile version of Steam must not be this way.
In early 2016, Huang Yimeng took out 30 million to invest in Easy Play Network from his heart, and began to develop TapTap. TapTap's business logic is to acquire high-quality users by recommending really fun games.
It can be simply summarized as follows: Recommend good games—get high-quality users—developers buy ads—get high-quality users. Under the above logic, the platform, users, and developers can all benefit.
The company's prospectus shows that in 2016, 2017, 2018 and as of September 30, 2019, TapTap's monthly activities were 900,000, 10.2 million, 15 million, and 17 million, respectively.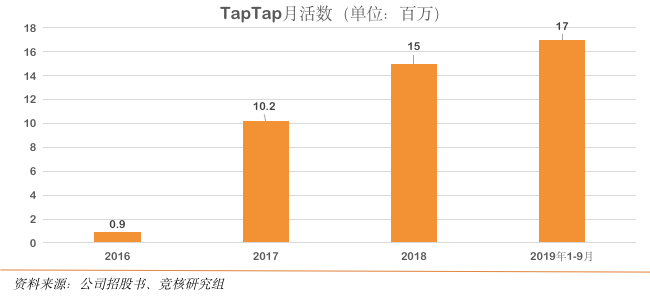 According to Frost & Sullivan data, more than 84% of TapTap users are post-90s. This group of people usually understands the Internet and is more willing to spend on games. At present, TapTap's game rating has become one of the most authoritative reference standards for the Chinese mobile game industry, and its status is equivalent to the "Douban" of the mobile game industry.
Driven by a good community atmosphere and UGC content, game reviews and forum posts increased from 3.5 million and 1.2 million as of December 31, 2017 to 7.3 million and 3 million as of December 31, 2018, respectively.
As of September 30, 2019, the number of game reviews and forum posts posted on TapTap increased to 10.6 million and 5.4 million, respectively.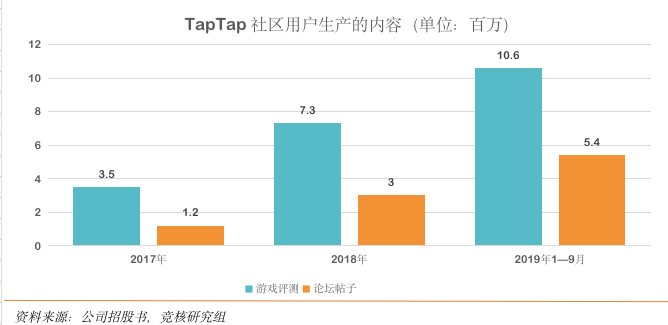 In addition, the platform will recommend 3 to 10 games daily through PGC professional editors, which will take into account multiple factors such as gameplay, content, and creativity.
TapTap cooperates and builds together through PUGC. While deepening the community construction, it increases the player's stickiness to the platform and successfully breaks the shackles of the intermodal model.
At present, 5G commercialization is gradually deepening, the era of cloud games is getting closer to players, and the game distribution model is also facing drastic changes.
CITIC Construction Investment believes that the emergence of cloud games will make traditional channels face greater threats. The TapTap community has outstanding attributes and has a high reputation in the player group. It is expected to be a more efficient distribution path in the era of cloud games.
At present, Byte Beat and Tencent have tried cloud game trial ads, and TapTap is still on the sidelines.
Former changers are now facing change.
Source: Competition (ID: Coreesports)
Original address: https://mp.weixin.qq.com/s/jEhOdV2DiWlekhGo6Rm89A
.