In the world, there are many storage platforms such as Google One, iCloud, OneDrive, FShare, Dropbox … Most people are already very familiar with the above platforms because of the benefits from free use of storage solutions. online storage, in which, the most popular and most used is Google One (including: Google Drive, Google Photos and Email).
For websites wishing to store large photos, articles, sound files, which cannot be stored directly on a local server, they can use online storage solutions to store data.
Google One is a very convenient tool for storing data. But now, Google is limiting storage is 15GB for both Email, Drive, Photos. And if you want more storage, you have to pay the fee of about VND 690,000 / year for 200GB. In addition, there are a lot of other storage tools available, but either environmental restrictions (only available on a few platforms), or limited storage capacity (storage costs High), or limited ability to share, synchronize … Another solution for you to store images and website data instead of old methods is to use cloud storage systems such as: BizFly Simple Storage, BizFly Drive …
With a very flexible calculation method: Pay-as-you-go, you will only have to pay for the actual amount of storage used, ie how much storage you pay without needing to buy a package. This payment mechanism of BizFly Simple Storage helps to save a lot of costs, avoid wasting the unused parts until the purchase of the whole package.
Compared to storing photos and website data on Google One, it can be stored on BizFly Simple Storage or BizFly Drive for faster access because the server is located in Vietnam. In addition, using free storage also has many risks of information loss and leakage, Google One does not guarantee that all your data will be safe or used by one party. any other or not. And if you have questions, you cannot appeal. In contrast, with BizFly Cloud's commitment to 24/7 multi-channel support, you can chat via Facebook, chat via chat channel on the website, send mail … to request support, and direct answers. The platform also has clear commitment to customer data security and a commitment to reimbursement, which is protecting large systems requiring high levels of security such as VTV, Tuoi Tre, Channel 14, CafeF … Basically, your data will be secured by BizFly Cloud at the highest level.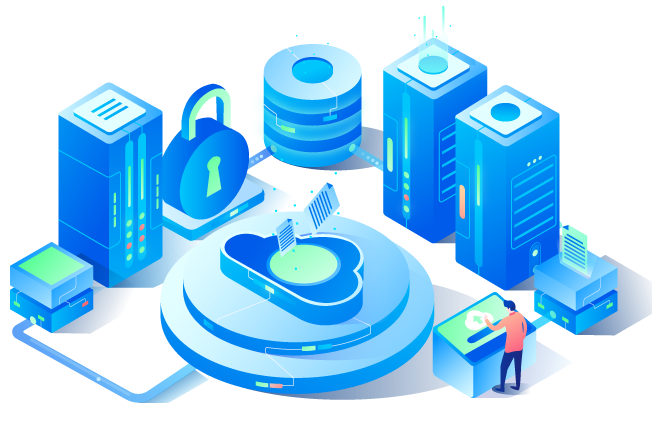 Easier payment with domestic ATM cards, easier operation with 24/7 support, upgrading and expanding capacity with BizFly Cloud can only take a few minutes. Moreover, assuming you want the CDN application to maximize website access, reduce processing load when there are too many requests, then BizFly Cloud is a reasonable solution. Because BizFly Cloud is a multi-service provider, you can also arbitrarily and quickly integrate with other solutions (Cloud Server, Load Balancer, Auto Scaling, Business Email, Call Center, Anti-DDoS, Kubernetes. ..).
BizFly Drive also owns many features from data storage to sharing, from online backup to data integrity, decentralization and account management … and many other services like Google One. However, BizFly Cloud is somewhat limited in the ability to synchronize itself, but will use a separate management application. If Google One has the ability to automatically sync data on your phone, neither BizFly Drive nor BizFly Simple Storage has this feature. However, if it is the need to store data on the web, perhaps this feature is not completely necessary.
In addition, the same is data storage, but BizFly Simple Storage is a cloud storage store that can be infinitely expandable for any type of data: video, applications, media files …, with built-in ready API optimally serves the deployment of technology models when needed.
When comparing prices with Google One, iCloud, FShare, Dropbox: For BizFly Simple Storage, the transmission unit price is 280 (VND / GB / Hour), the storage unit price is 2.5 (VND / GB / hour). If you look at the cost table, Google One VND 69,000 / month for 200GB, Icloud VND 60,000 / month for 200GB, OneDrive VND 42,000 / month for 100GB, FShare VND 60,000 / month for 300GB, BizFly Drive VND 240,000 / month, you can The cost of BizFly Drive is probably much higher than the rest of the providers. But in fact (apart from BizFly Cloud), the entire cost above is the cost for a user. If calculated by the number of users, BizFly Cloud is the provider with the lowest cost.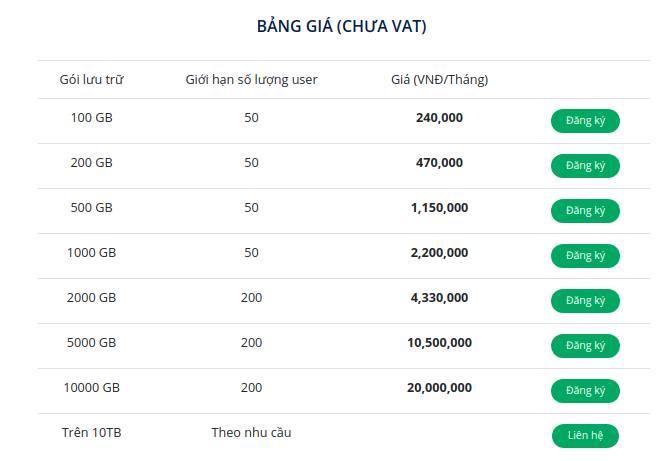 Currently, BizFly Drive and BizFly Simple Storage are applying attractive trial and promotion policies for up to 6 months of free use.
Sign up for a trial and receive incentives at: https://bizflycloud.vn/
Support hotline: 024 7302 8888/028 7302 8888
BizFly Cloud – IT infrastructure for digital transformation
.