Subaru Forester 2019 is the latest version of Subaru distributed in Vietnam since July 2019 and quickly became a phenomenon of great interest. Simply, with Subaru's reputation, with well-known safety equipment and powertrains, levels Subaru Forester car prices Significant reduction, only from 960 million to over 1.1 billion when applying the promotion, Subaru Forester 2019 quickly caught the attention of true crossover lover.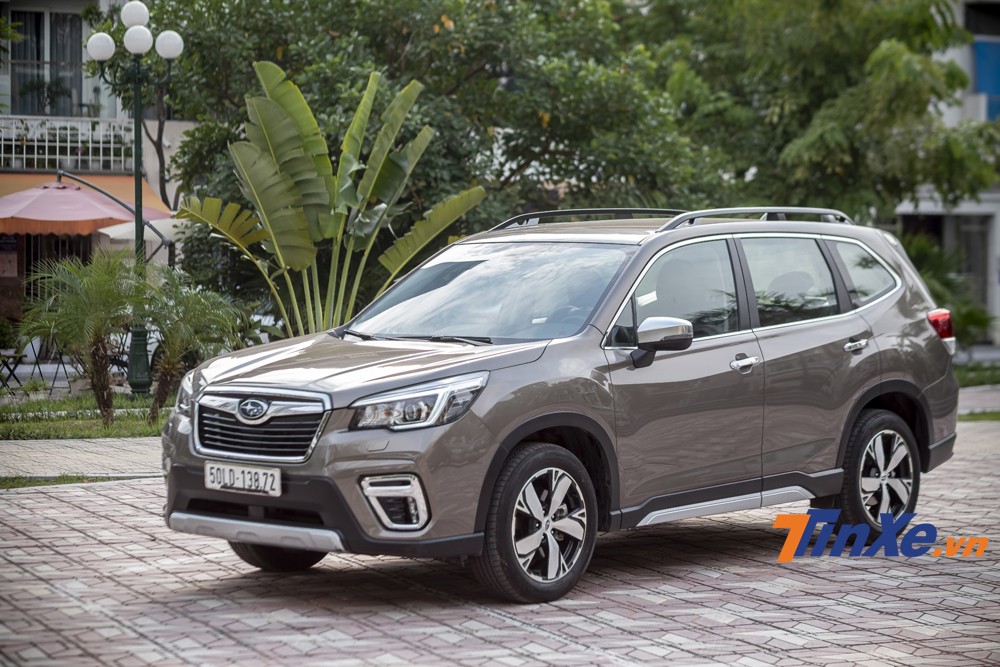 However, some people are concerned that Subaru Forester 2019 will lose the "personality" of Subaru when produced in Thailand and brought back to Vietnam with 3 versions of the 2.0-liter 4-cylinder boxer engine. L, along with a CVT Lineartronic gearbox. To broad public opinion, we will be together Subaru Forester 2019 review, More specifically, the most advanced version: 2.0i-S EyeSight.
Exterior design – Strong, masculine and mature
Subaru Forester 2019 is distributed in Vietnam in the 5th generation with many innovations in the exterior design with a more square, sturdier, clearly shown through full-LED light clusters that are pointed to the sides. personality The light on the 2019 Subaru Forester version 2.0i-S EyeSight is an automatic light that adjusts the projection angle to the driving direction. Even the fog lamp sockets are chrome-plated, making the front of the car stand out. A little regret when the grille and front bumper of the car has an unsatisfactory design, making the front of the car somewhat lacking in highlights.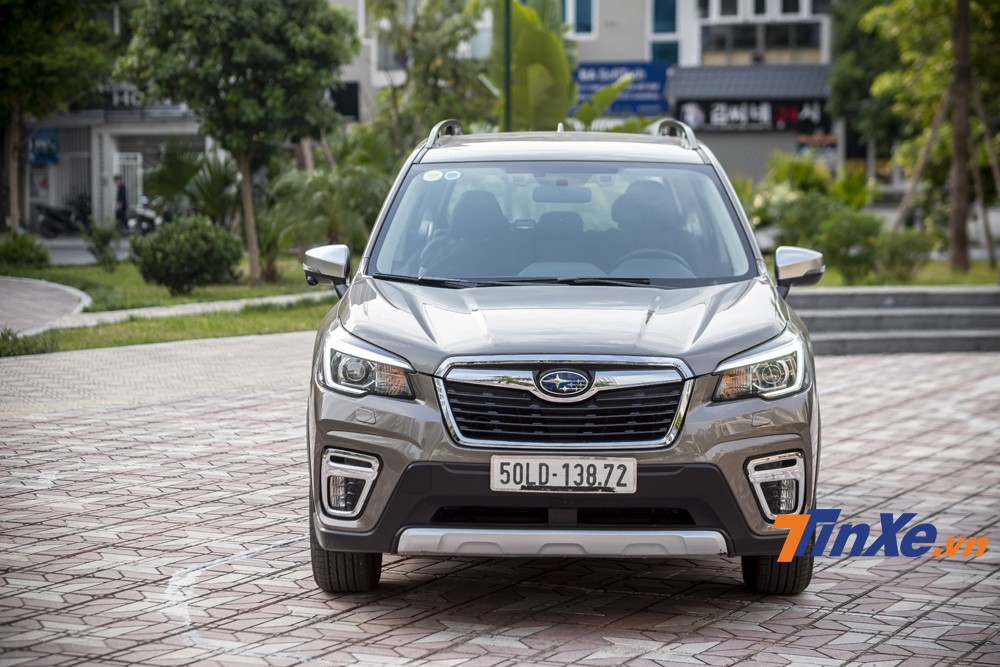 Review Subaru Forester 2019 In the bodywork, we can see the refinement is shown through quite soft curves, contrasting with the square head of the car. Even on the roof of the car has also been equipped with dual fasteners so the design overview of the car is quite protective and increased versatility. In addition, the Subaru Forester 2019 Length x Width x Height measurement also reaches 4,625 x 1,815 x 1,730 mm, with a wheelbase of 2,670 mm making this model quite stylish and superficial when compared with rivals. Other same segment as Honda CR-V, Mazda CX-5, good Nissan X-Trail. The highlight of Subaru Forester 2019 is that it is at 220 mm ground clearance, higher than most competitors in the segment, making the driver completely confident when crossing bad and flooded roads. In addition, column A is designed to be thinner than the previous generation for a clearer view than before.
The taillight design of the Subaru Forester 2019 is not really convincing, the rear bumper and the single exhaust are also quite benign compared to a car carrying the DNA of the Subaru family. In return, Subaru Forester 2019 is equipped with an overhead wind tail and an electric rear trunk automatically switches on / off via the button. Not only that, the luggage compartment volume is up to 1,003 liters and can be increased to 2,156 liters when the second row is folded.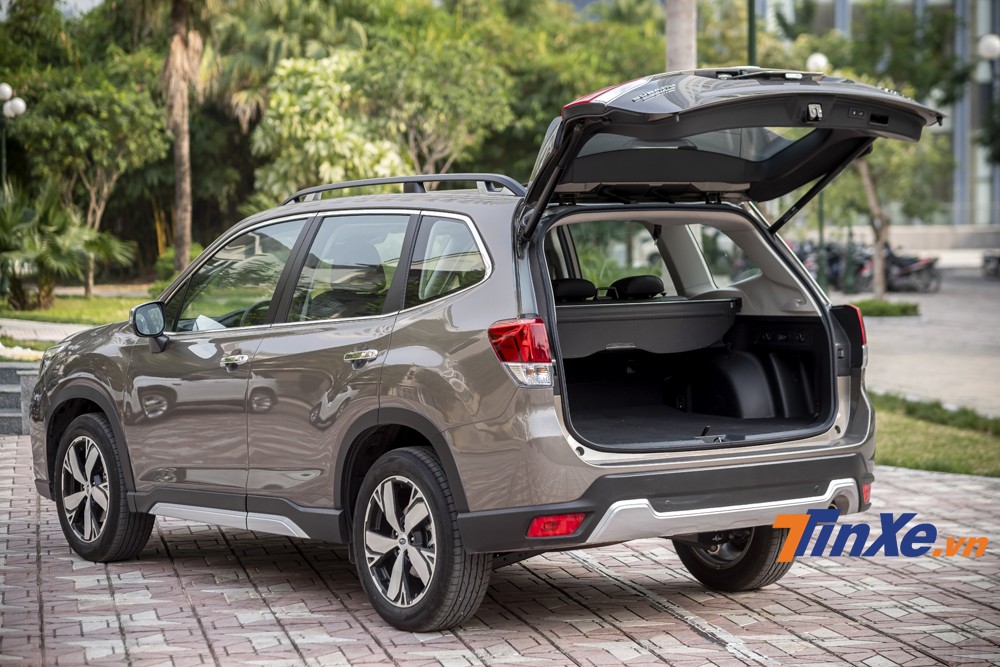 It can be said that Subaru Forester 2019 has many changes in exterior design, moreover, there is a bit of going against the crowd when it comes to simplicity, stockiness, healthiness and masculinity, instead of cumbersome bridges. period with many cubic lines like compatriot Mazda or Honda. This is also very in line with the philosophy that Subaru Forester aims to be in terms of pragmatic safety, giving users a sense of trust and timelessness.
Comfortable interior enough
Inside the Subaru Forester 2019 is a convenient interior space with leather interior, driver's seat and electric driver's side seats with a back hugging design that feels solid. The sporty three-spoke steering wheel incorporates many buttons and, most importantly, still has a gear shift lever to bring a sense of initiative when driving, …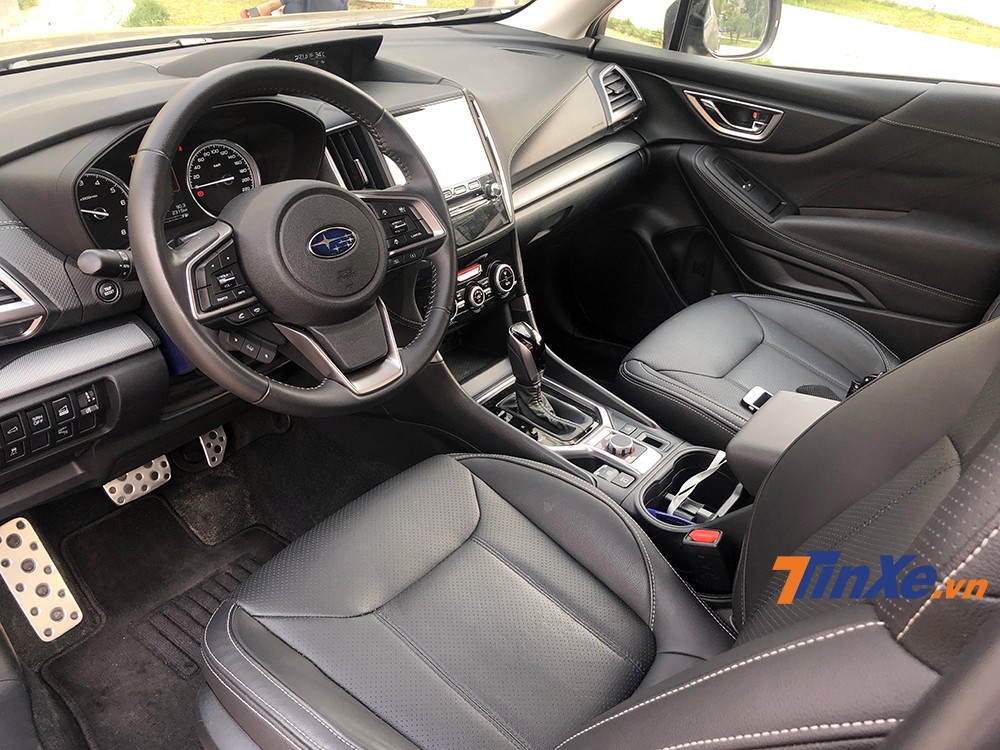 At the center of the Subaru Forester 2019 is a large touch screen that supports multimedia connectivity, a 2-zone automatic air conditioning system, a unique X-Mode steering wheel for Subaru and Electronic handbrake system, automatically holds the Auto Hold brake.
The highlight of the central display cluster is that the 2019 Subaru Forester is equipped with a color display screen that allows the driver to control the distribution of power on each wheel, information about the system. EyeSight safety system, time, fuel consumption, even the calendar to congratulate the owner on important days, … This monitor has an intuitive observation position. However, the central touch screen of the car works quite slowly and touch is an old technology type, not sensitive.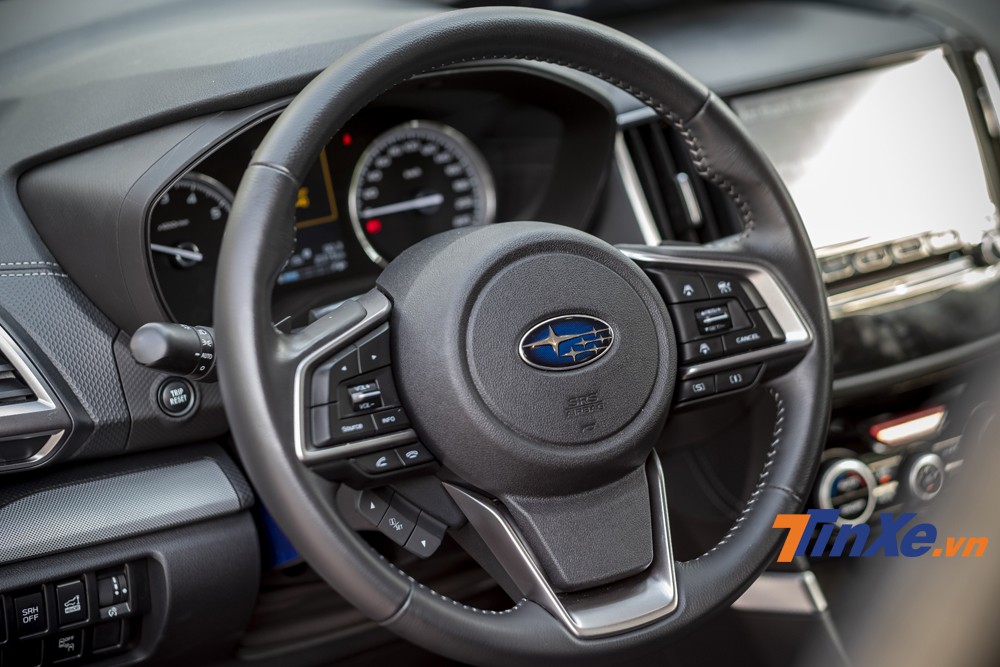 With a wheelbase of 2,670 mm, customers have a spacious Subaru Forester 2019 space with comfortable legroom for both rows of seats as well as very spacious ceiling space. Even the second row is equipped with separate air conditioning port and 2 more USB 2.1A charging ports for charging peripherals very conveniently.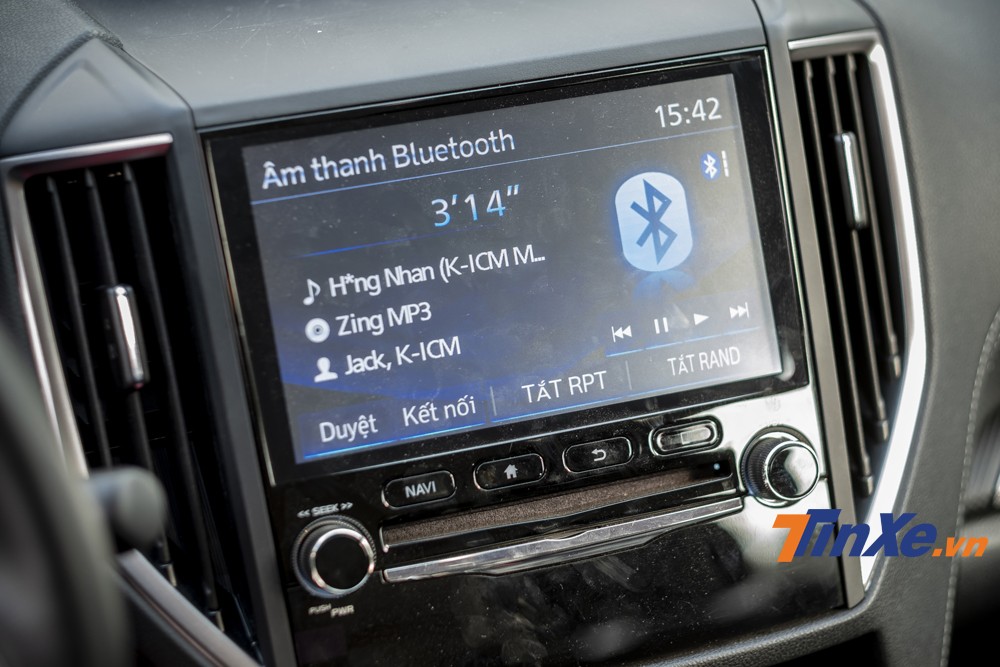 In general, Subaru Forester 2019 has a practical interior space, utility and is somewhat more luxurious than other models in the same segment. Although there are a few shortcomings, it's undeniable that Subaru Forester 2019 still has its own substance when stepping inside the car.
Without Turbo, is Subaru Forester's engine really weak?
In Vietnam, Subaru Forester 2019 is distributed with 3 different versions including 2.0i-L, 2.0i-S and 2.0i-S EyeSight but all use the same 2.0-cylinder 4-cylinder boxer engine and CVT gearbox. Accordingly, 2019 Subaru Forester can produce a maximum capacity of 154 horsepower at 6,000 rpm and maximum torque of 196 Nm at 4,000 rpm.
Compared to other rivals such as Honda CR-V with 1.5L turbocharged engine, Mazda CX-5 and Nissan X-Trail with 2.5L engine, Subaru Forester 2019 is somewhat weaker when placed on the table. scale parameters.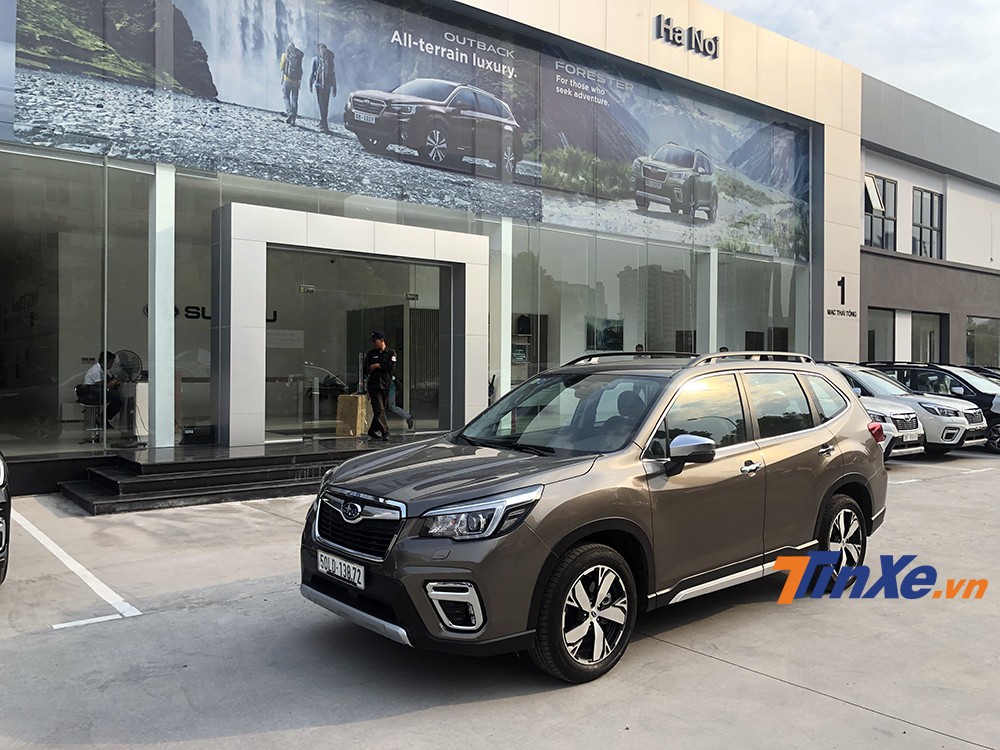 But the great thing about Subaru Forester 2019 is that the horizontal boxer engine provides a balance of operation, along with the symmetric all-wheel drive system S-AWD (Symmetrical-All Wheel Drive). which is very famous of Subaru. Therefore, Subaru Forester 2019 brings a completely different driving feeling compared to all competitors in the same segment, which is accompanied by practicality, suitable for daily use. The engine is not too strong but absolutely not weak, it brings a sense of harmony when operating in urban areas, especially at rush hour. That is what we want to say later in the article.
Active safety – leading the current segment
If talking about driving feeling with Subaru Forester 2019 is probably not enough – especially in the most advanced version 2.0i-S EyeSight. With EyeSight technology, Subaru Forester 2019 brings the most modern active safety equipment including dual front camera system to identify obstacles and measure distances from which to issue commands. Interfering with the brake pedal as well as the accelerator pedal of the vehicle such as activating emergency braking to prevent collisions, activating the active cruise control system, lane departure warning system, … In addition, security technology All-car rear warning also provides systems such as blind spot warning, rear cross-traffic alert system.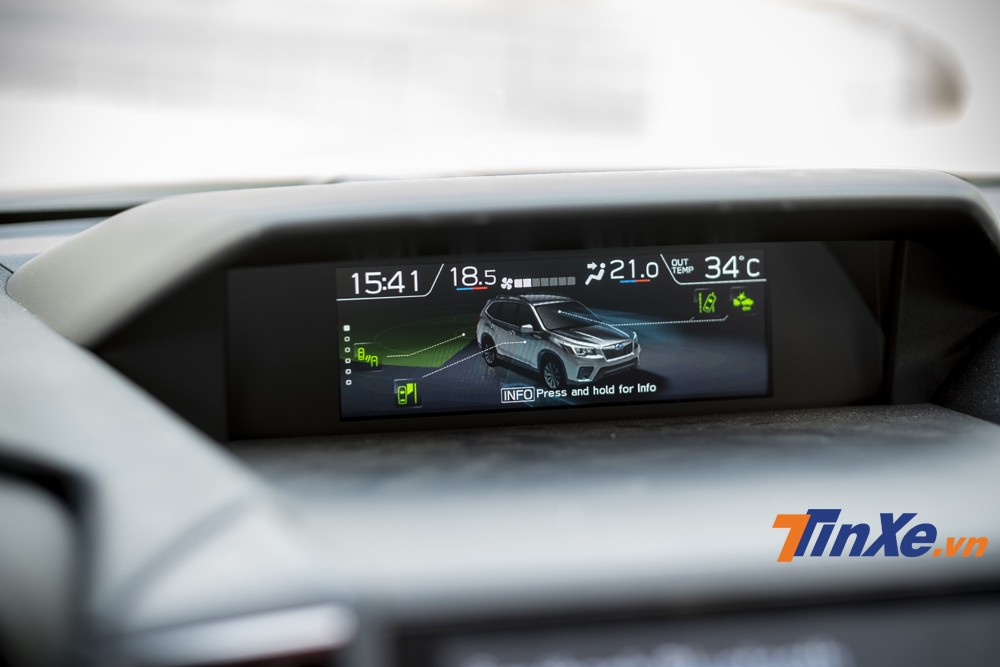 A small but quite subtle point is the Subaru Forester 2019 version 2.0i-S EyeSight is also equipped with a pair of camera systems to assist the driver to observe the side of the vehicle easier to side with front and rear obstacle sensor.
Of course, Subaru Forester 2019 does not lack standard safety equipment such as four-wheel disc brakes, ABS anti-lock braking system, VDC electronic balancing system, electronic brake force distribution system EBD, system emergency braking system, active torque, Active Torque Vectoring 7 airbags in all 3 versions, …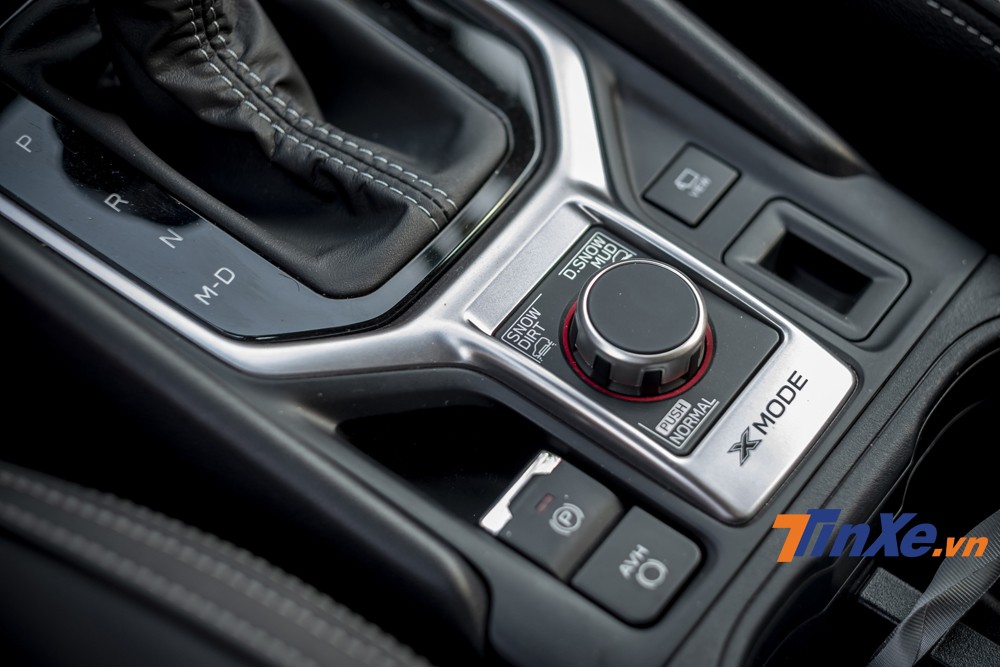 It can be seen that, in the most advanced version of Subaru Forester 2.0iS EyeSight 2019, the active safety features of this car almost approach some European models and far exceed competitors in the same segment. from Japan, Korea.
Driving Subaru Forester 2019 – Completely different from competitors in the same segment
If you put Subaru Forester 2019 on the scale of mere parameters to compare, many people are skeptical when Forester does not have the strong horsepower of a turbocharged engine such as Honda CR-V, does not have an eye-catching design, " trend "like Mazda CX-5 and there is no competitive price like Nissan X-Trail.
So, what is the value of Subaru Forester 2019 compared to competitors in the same segment? It is in the series of leading active safety equipment that we have mentioned above and more importantly, the unmistakable driving feeling of the cars with boxer engines and the drive system. Symmetrical four-wheel drive.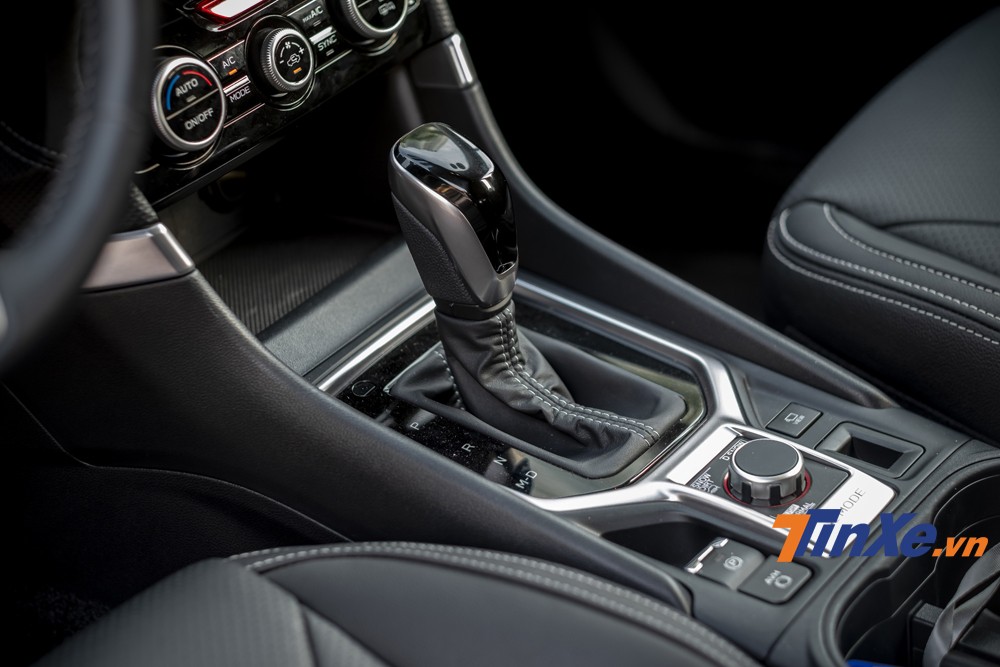 If you compare the driving feel of the steering wheel, gearbox, the Subaru Forester 2019 has something quite similar to Honda CR-V when they all own a medium-sized steering wheel, which brings a sense of sensitivity when driving with CVT gearbox is quite smooth when operating in urban road conditions everyday. With the combination of two driving modes built into the steering wheel, Sport and Intelligent, the driver can easily feel the flexibility when operating Subaru Forester 2019.
Specifically, when moving in everyday urban conditions, Intelligent driving mode will automatically coordinate the throttle to be gentle and economical. But when the driver wants to find the thrill of speed and corners, just switch to Sport mode, the engine revs will increase, the throttle is more sensitive and if an experienced steering wheel then the M gear shift combined with the steering wheel flips will bring extremely different driving feeling.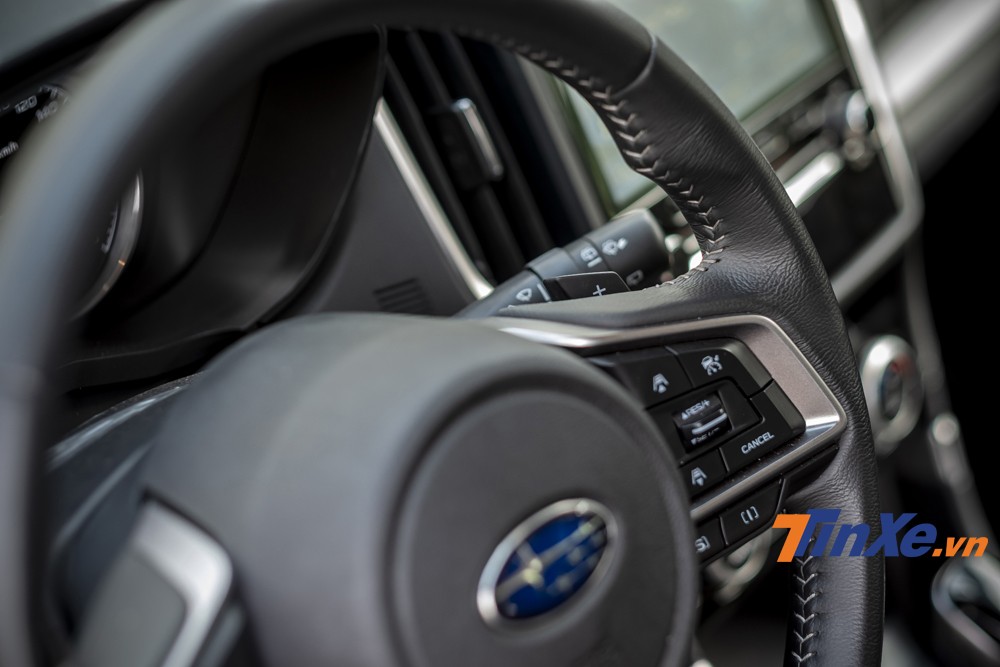 Some argue that Subaru Forester's symmetrical all-wheel drive system along with 220mm ground clearance and X-Mode driving mode will make this a good offroad vehicle. That's true but not enough because the symmetrical all-wheel drive system on the Subaru Forester 2019 brings both value when operating onroad roads.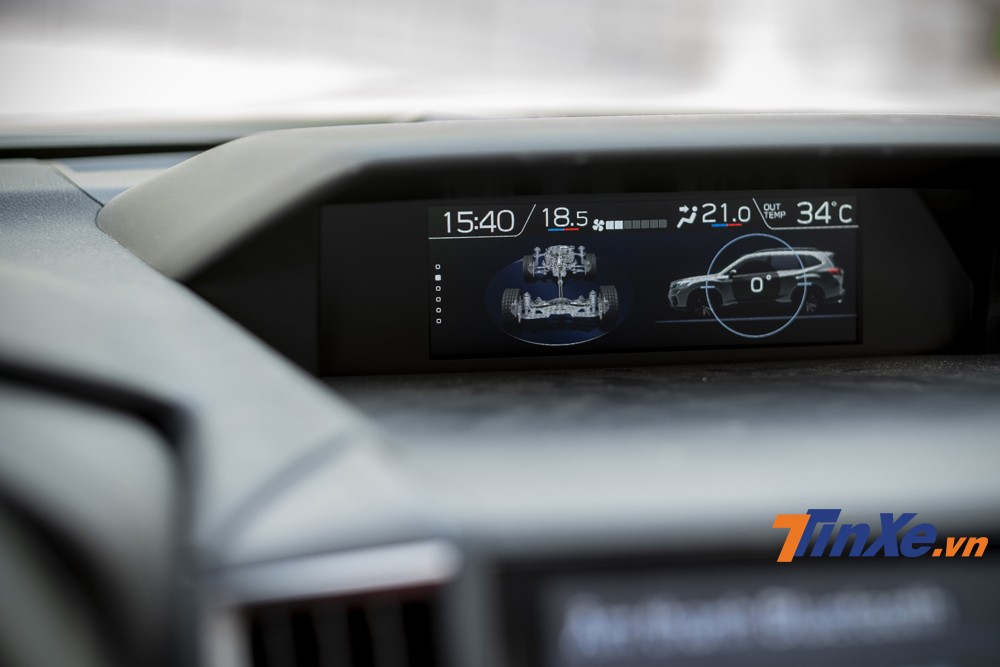 Judging Subaru Forester through the ability to drive with the S-AWD symmetric all-wheel drive system running on the winding roads of the Northwest mountainous region, you will understand the true value of a vehicle. Subaru Forester 2019. That feeling is not only in the fast steering wheel, flexible body or strong accelerator, but also the certainty, smoothness and extremely comfortable through every corner. There, the new driver can feel the stability of the body when cornering at high speed, can easily feel the difference when driving the Subaru Forester 2019 compared to rivals. Other same segment. That's the true value of the symmetrical four-wheel drive system on Subaru Forester 2019.
Conclude
It can be said that, although the price of the Subaru Forester 2019 is now marginally better than competitors in the same segment, the core values ​​that this model brings to customers are also much higher. Although there are still some shortcomings in the design and the need to add more elements, but the Subaru Forester 2019 is still a car to consider for those who care about driving as well as safety.
Besides, Subaru is increasingly expanding distribution agents across the country in addition to the existing facilities in Hanoi, Vinh, Ha Tinh, Da Nang, TP. Ho Chi Minh City, Binh Duong and Can Tho. The extensive dealer network not only makes it easier for users to access Subaru cars but also targets the after-sales service element, thereby giving customers better service quality.
Hoang Hien
.