Apple has just officially released macOS Big Sur for Mac users around the world, many people will want to upgrade and some others are afraid of not wanting to increase due to fear of errors arising with public applications. job. If you are looking to upgrade to macOS Big Sur but are just starting to use a Macbook or have never re-installed macOS for Mac, this article will be helpful to you.
The following content will be a step-by-step guide to help you upgrade macOS to lower versions such as Mojave, Catalina to Big Sur, as well as notes to know before doing.

macOS Big Sur: Top 6 points I like the most after the upgrade
content
Backup necessary data
Before performing a new installation of macOS Big Sur, you need to move all important data to an external hard drive or store to cloud services like Google, OneDrive, … See how I back up data. materials right in this article.
In addition, you can refer to the video quite detailed below. While guided with macOS Catalina, but how to do it is not changed.
Prepare the USB to install macOS Big Sur
In the recent article, I have shared very details about how to create a macOS Big Sur installation USB that you can right in the article below. After you've created this USB completely, please continue to follow the instructions below to install this latest version of macOS.

How to create the latest macOS Big Sur installation USB from Apple
Step by step install macOS Big Sur on Macbook, iMac
Step 1: Connect the created USB flash drive to the Macbook
Once you have successfully created the macOS installer on the USB, connect to the Macbook and restart the computer.
Please hold on Option key until you see the drives appear.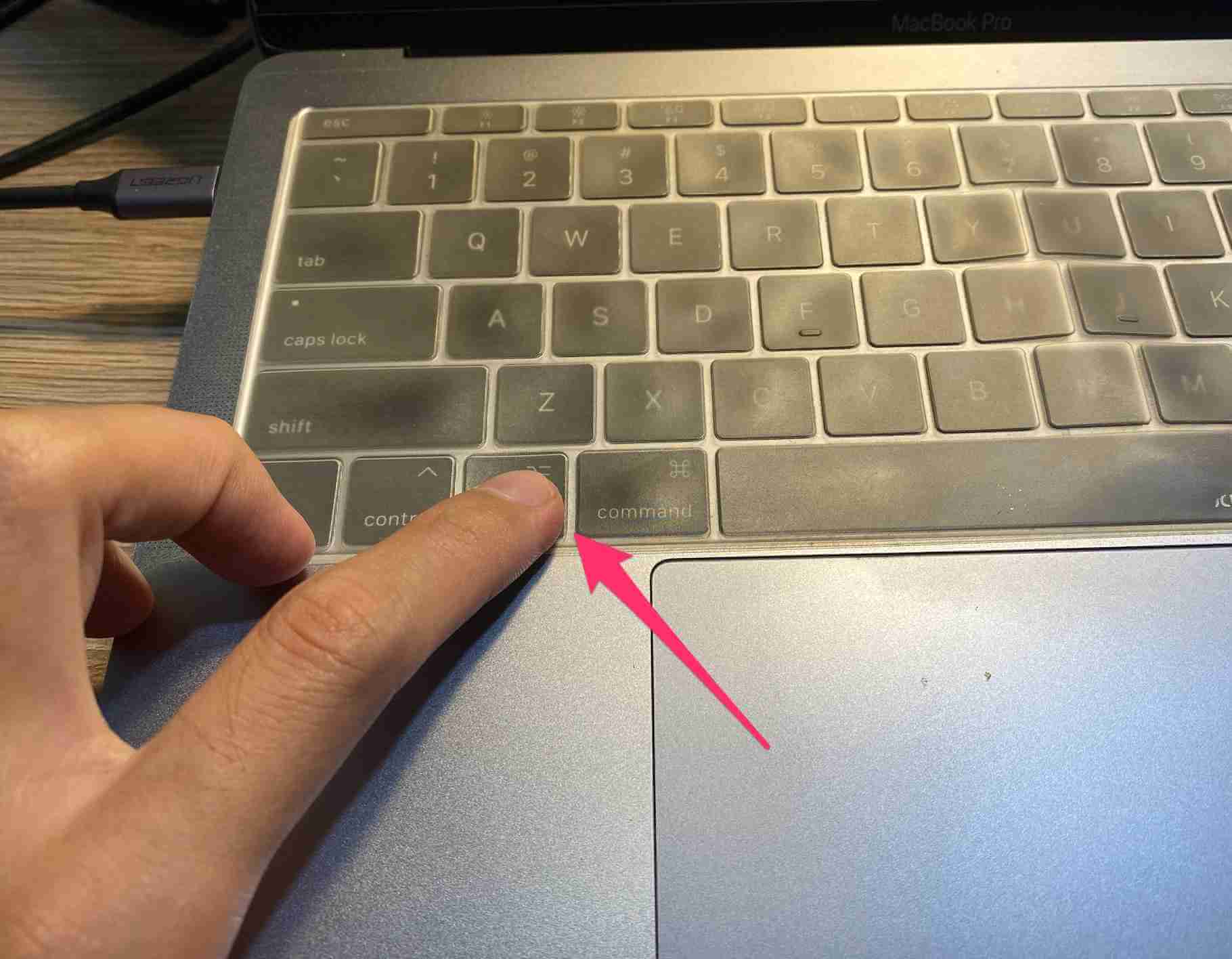 Click on Install macOS Big Sur to continue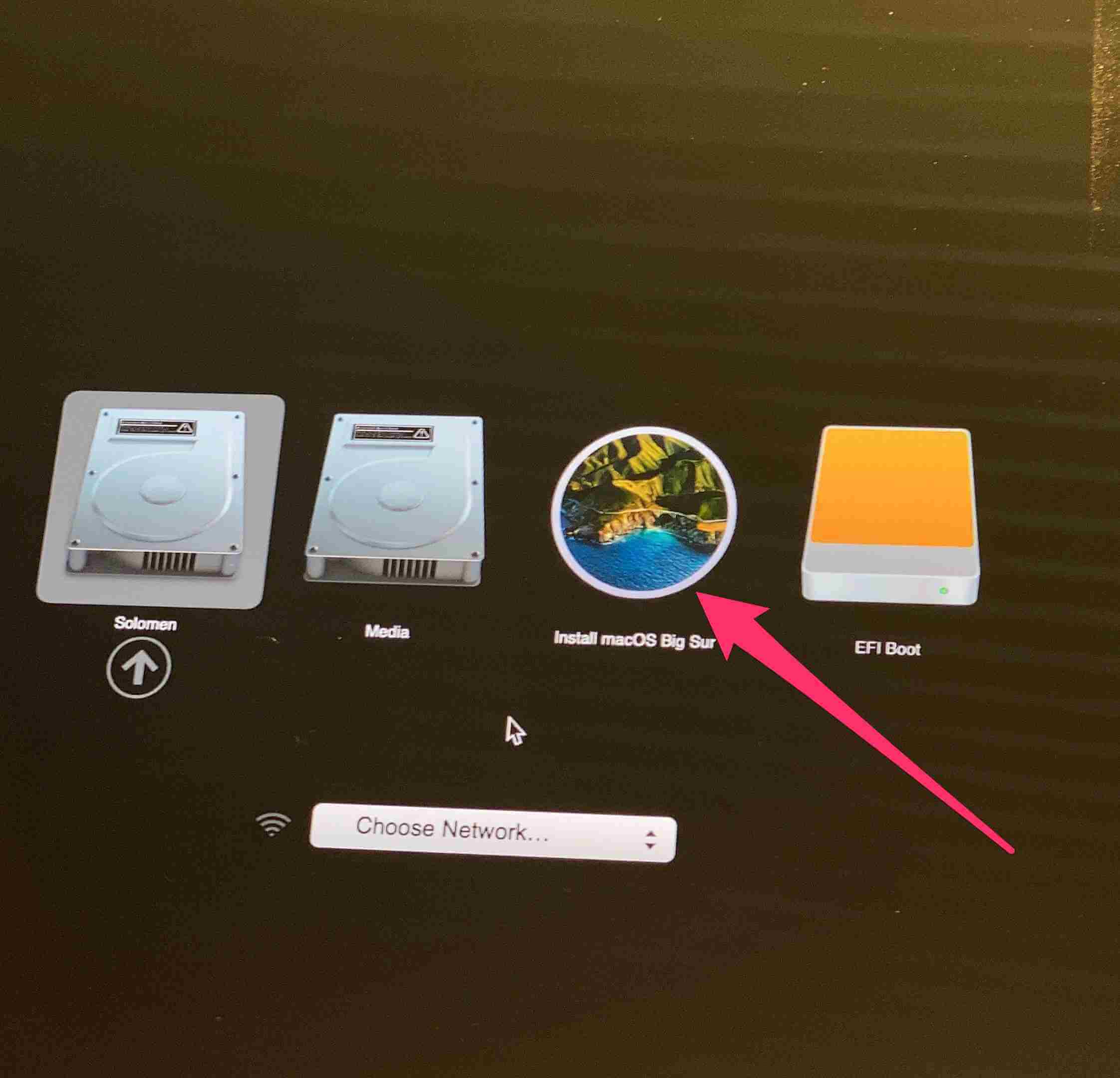 Click Next to continue.
Step 2: Proceed to delete the old operating system on the drive to be installed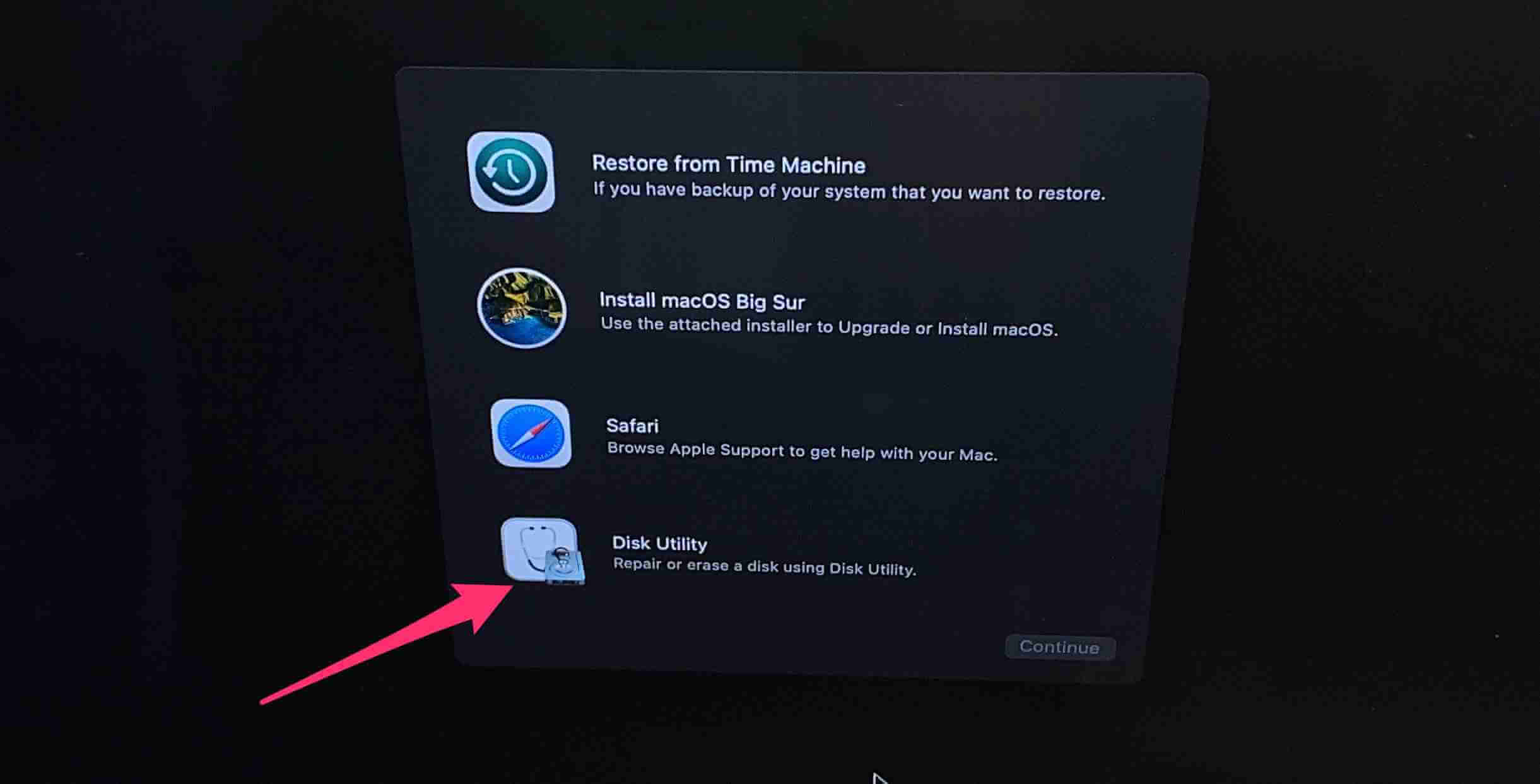 To delete all data of the drive from the old operating system, you need to select the Disk Utility.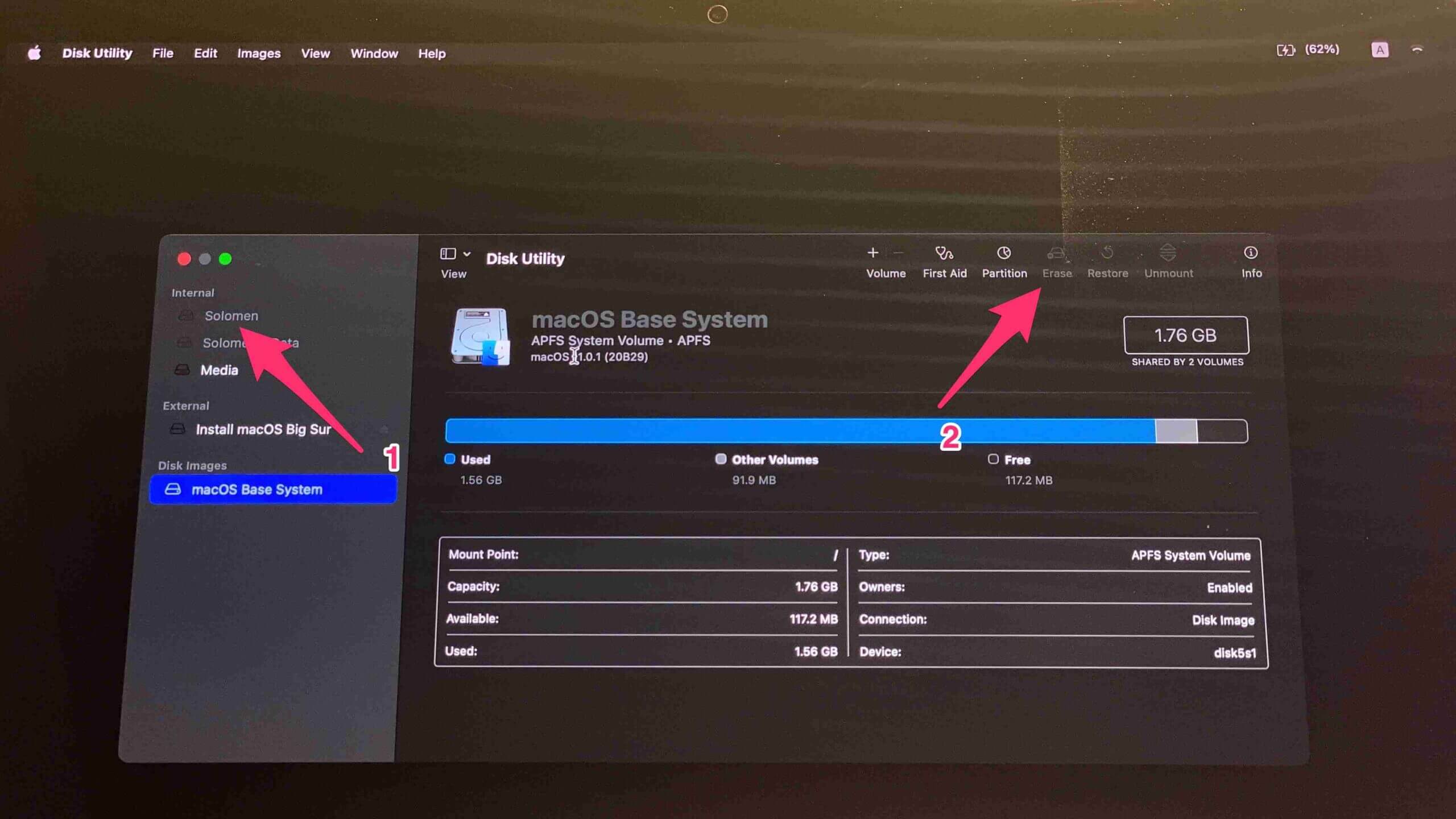 Proceed to select the drive to be installed, in this case it is the Solomen drive >> Select Erase.
Leave as default and keep pressing Erase. Please wait a few minutes for the computer to erase the data of this drive.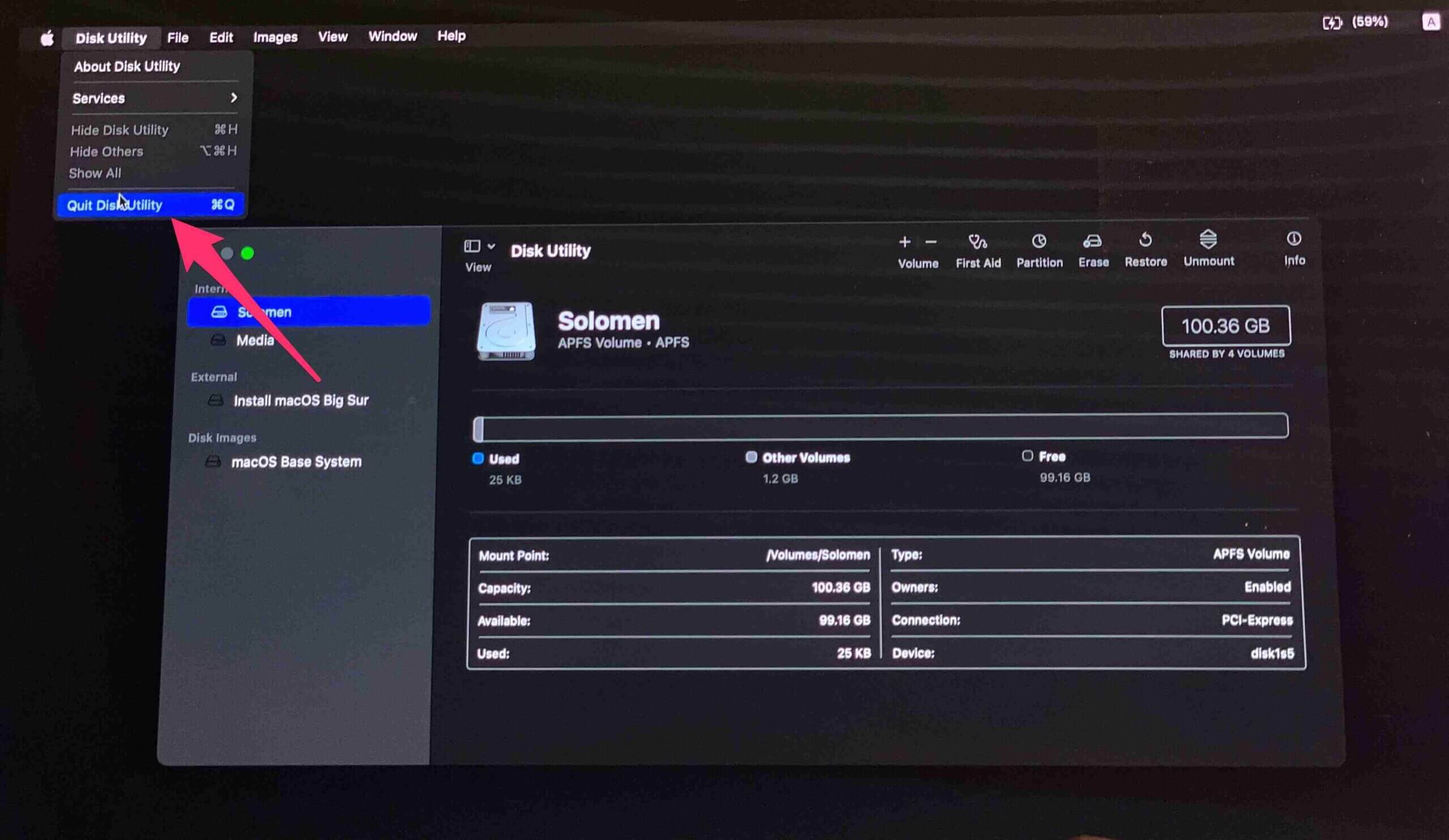 Once finished, choose to enter Disk Utility >> Quit Disk Utility.
Step 3: Step by step install macOS Big Sur on the computer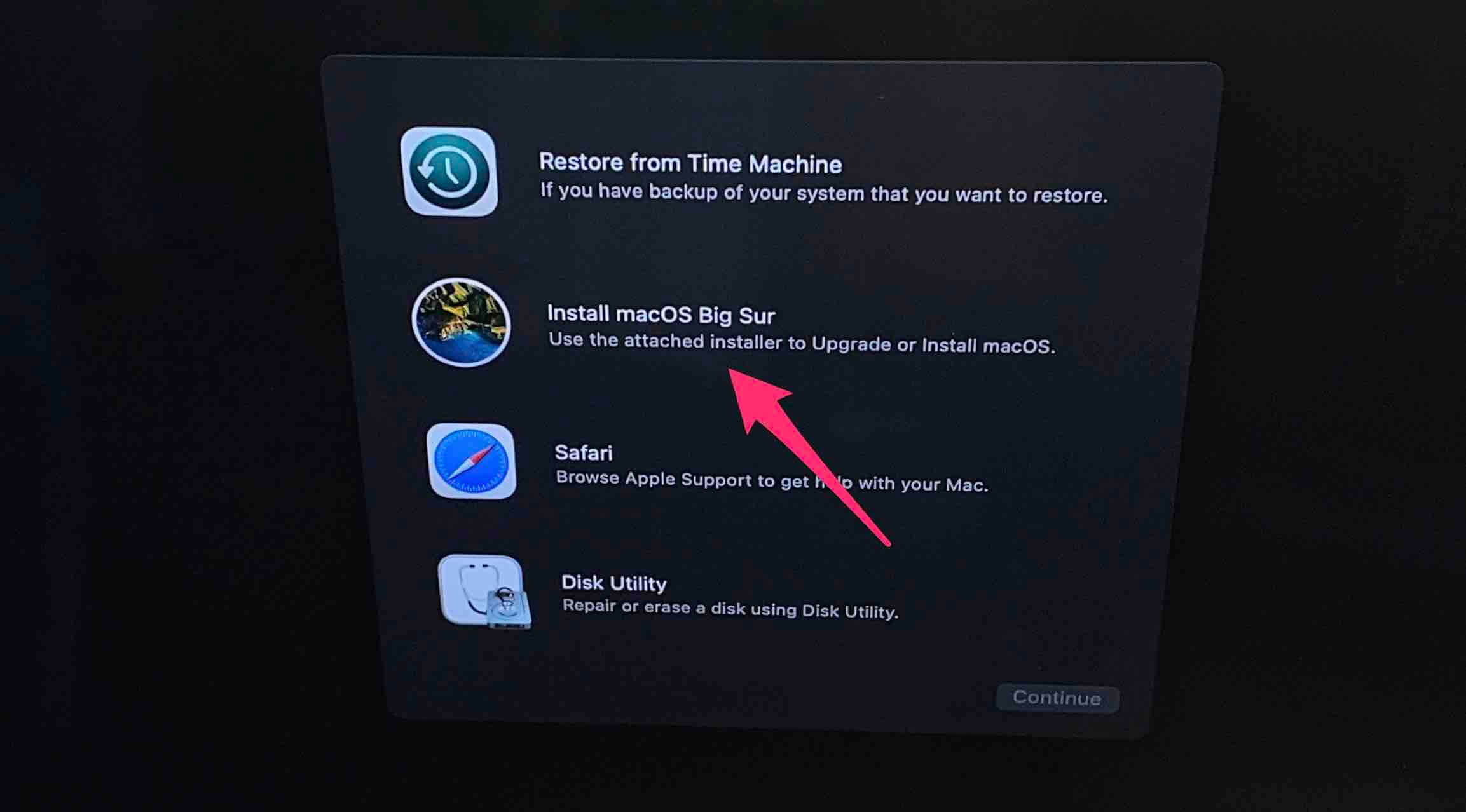 Now, the interface will be back to you, but this time you will choose to go to Install macOS Big Sur because you have successfully created a free drive to install.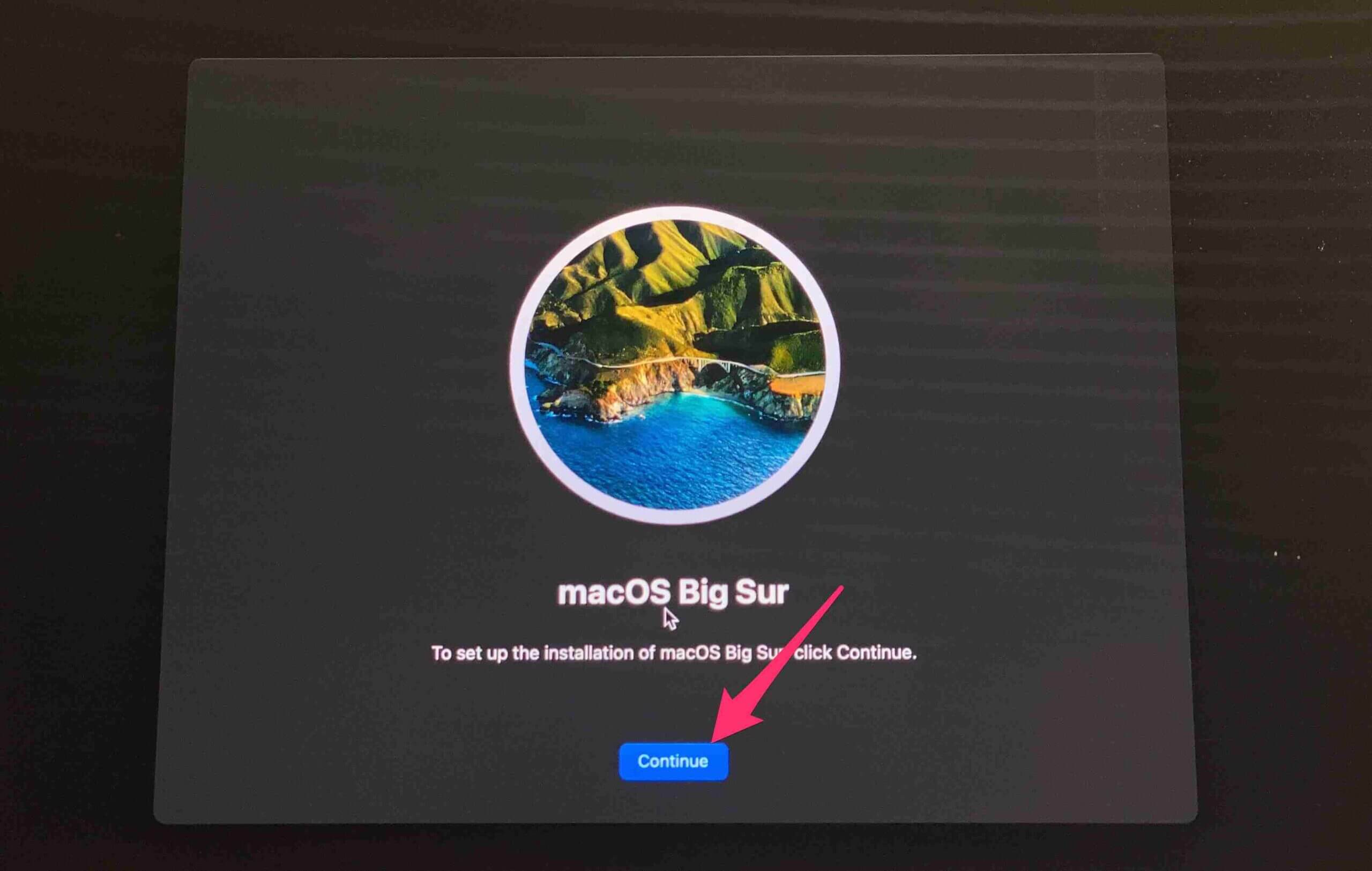 Click Continue.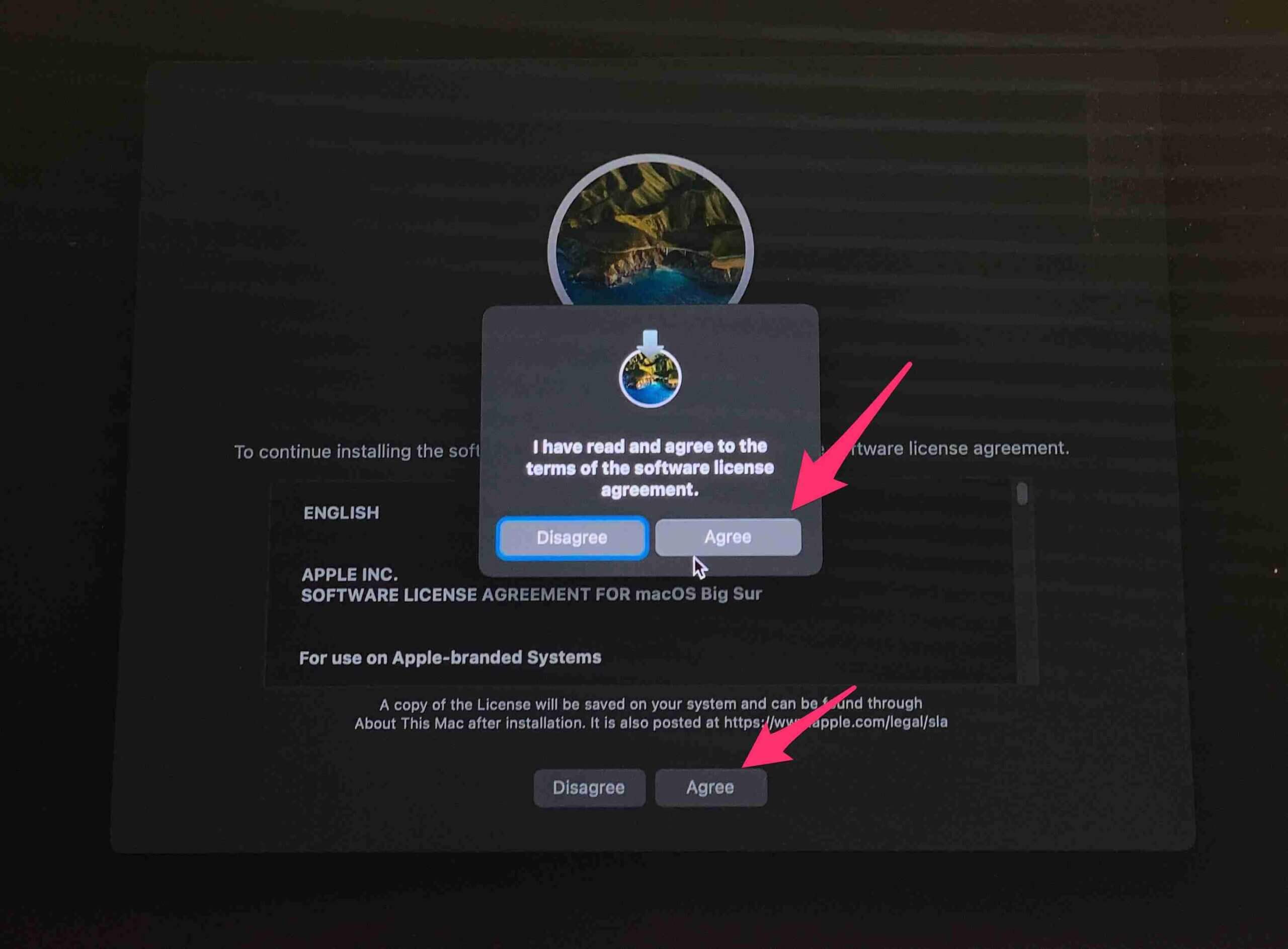 Select Agree >> Agree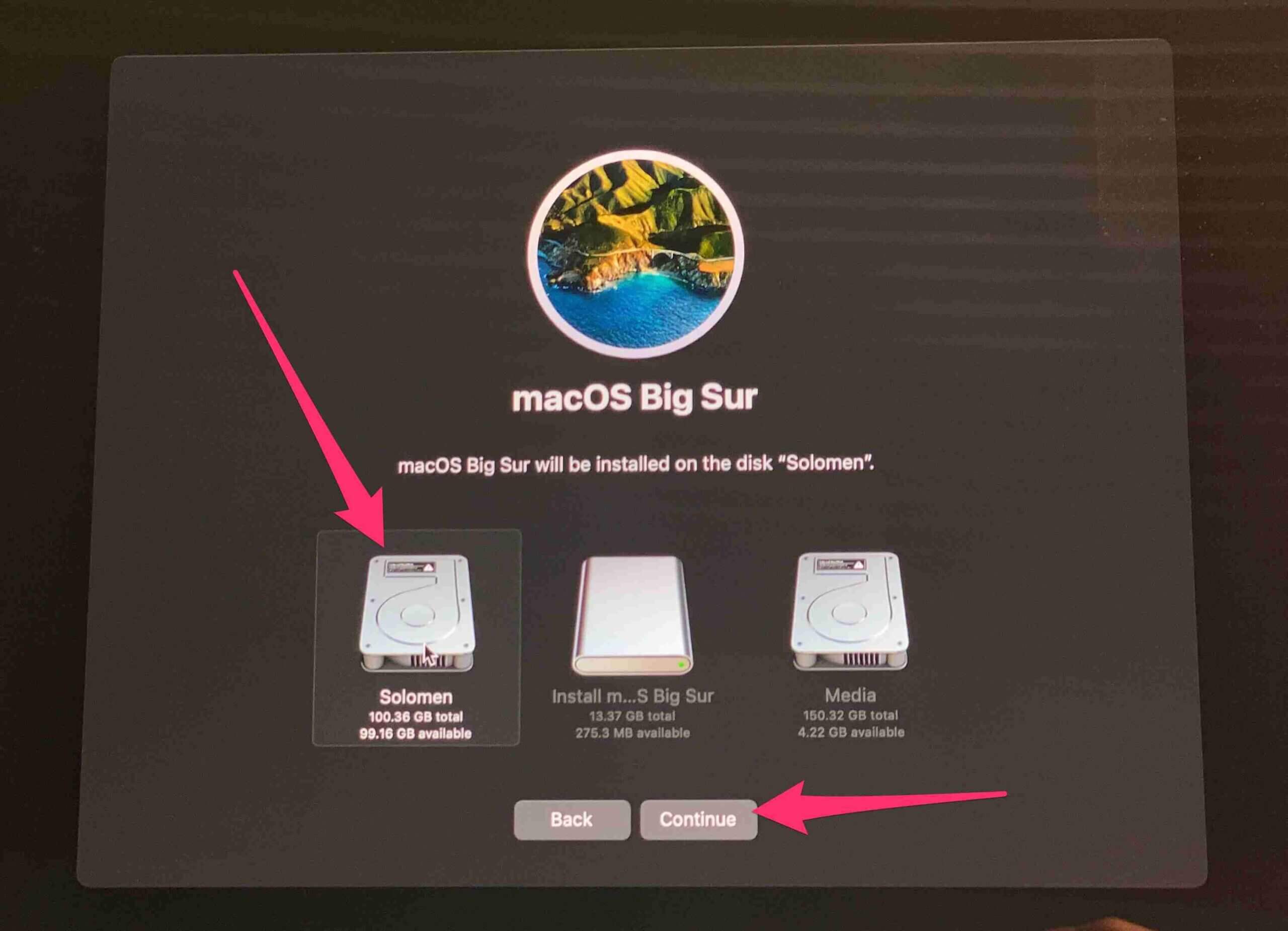 Select the drive from which the data was deleted before, in this example it is Solomen >> Continue.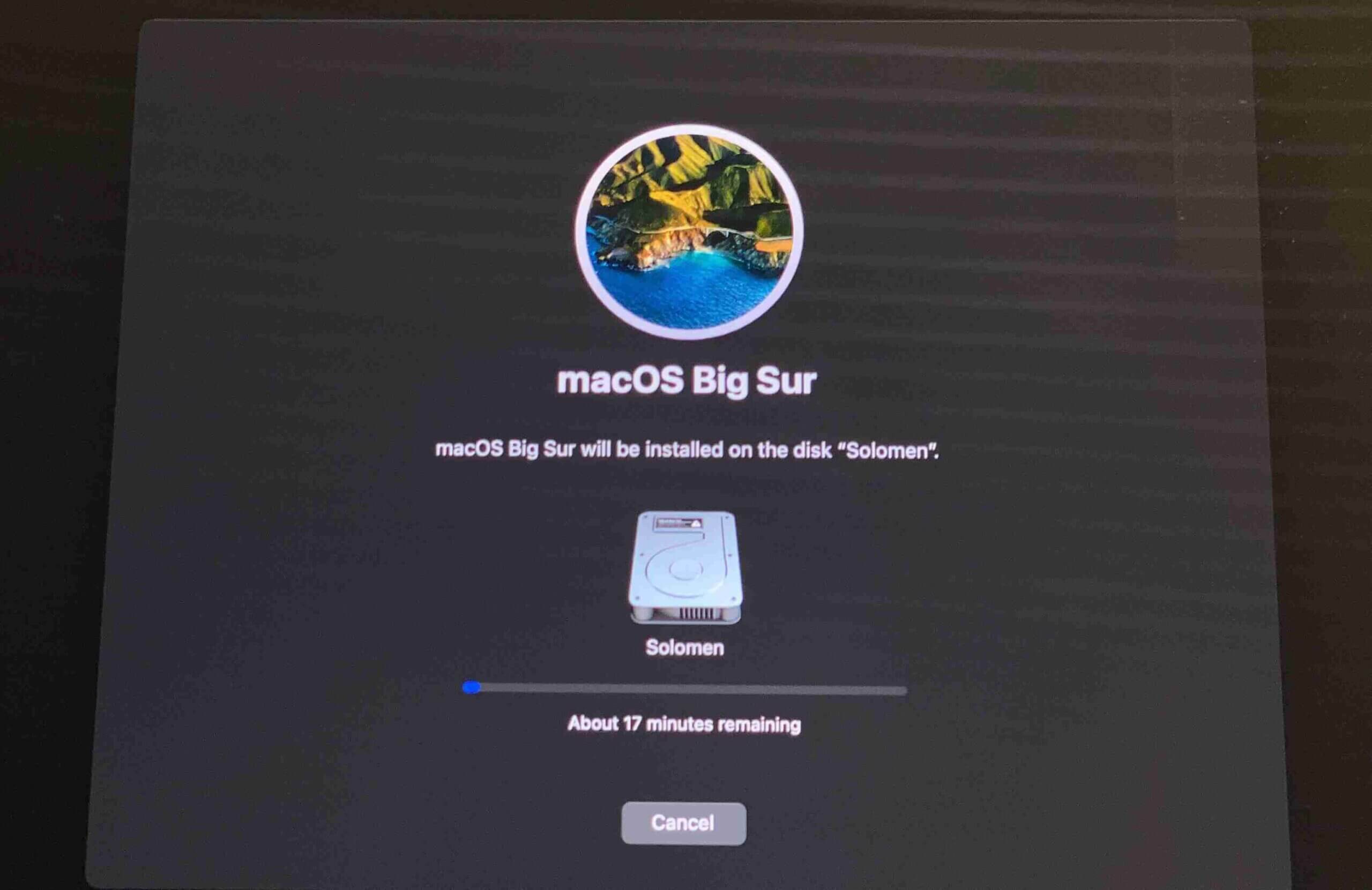 The macOS Big Sur installation process is in progress, please wait a few minutes for the computer to install. And here's the new look that will appear once macOS has been installed.
Step 4: Basic setup for macOS Big Sur
Select United States >> Continue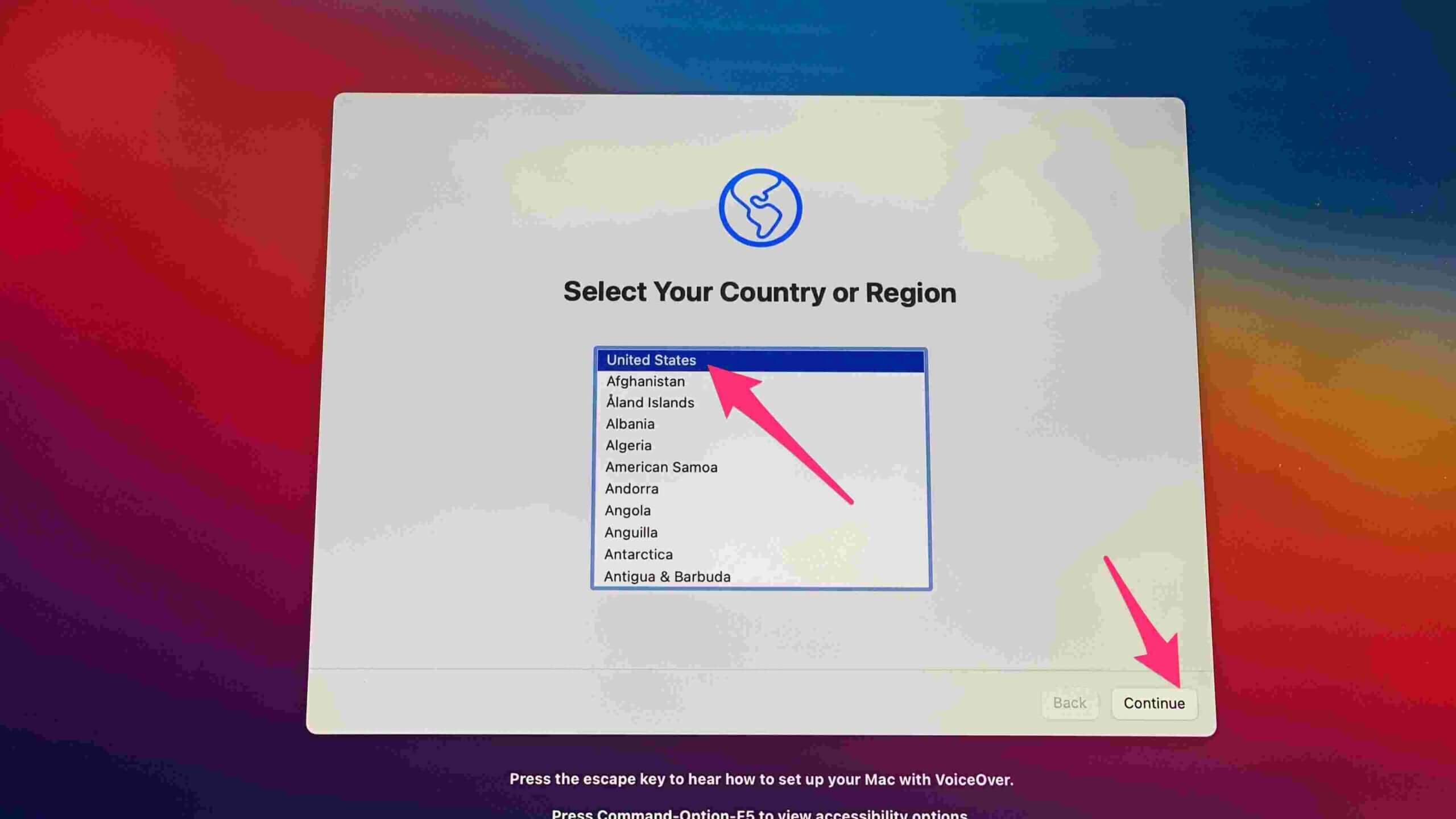 Select Not Now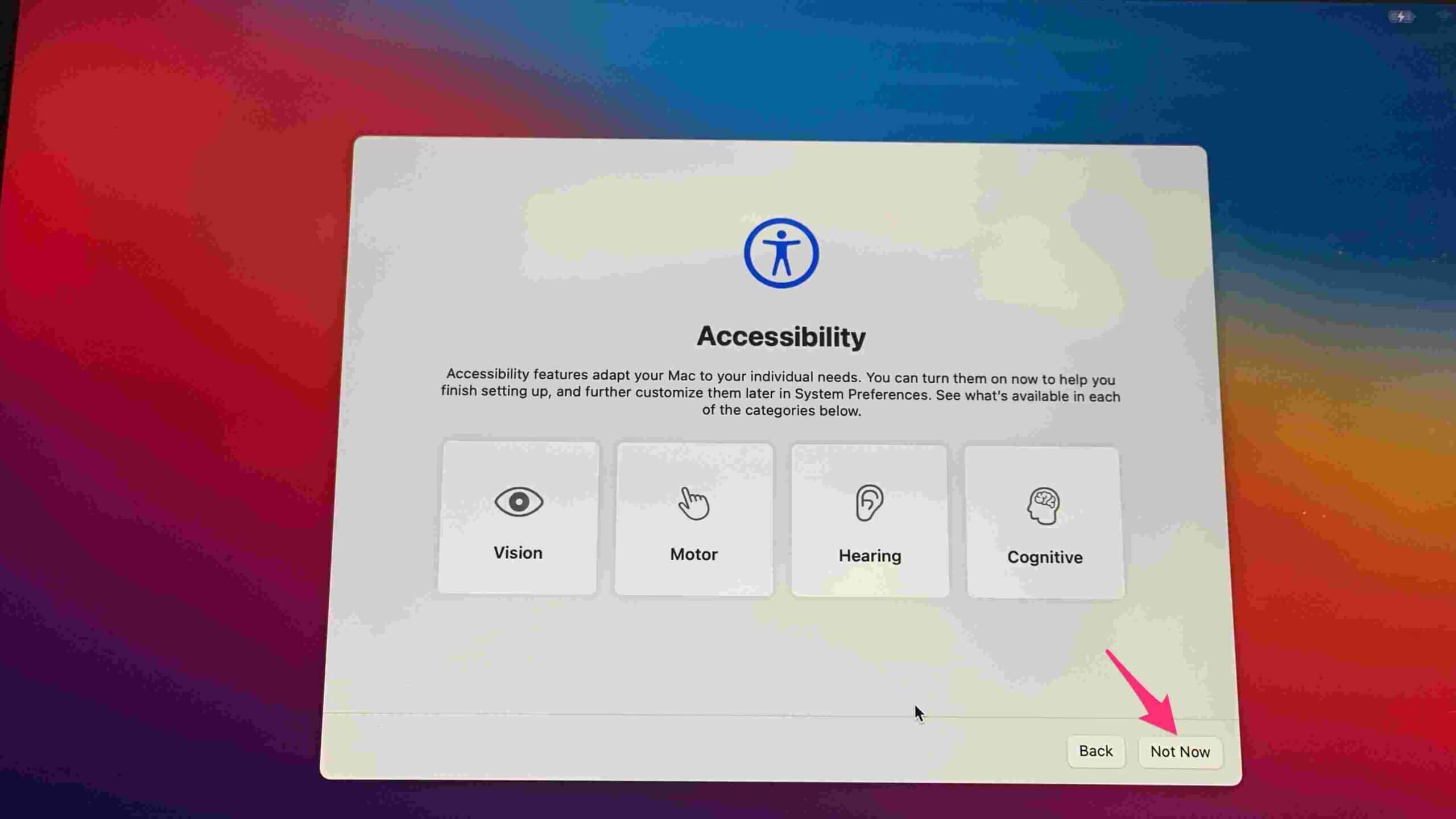 Select Continue
Select Not Now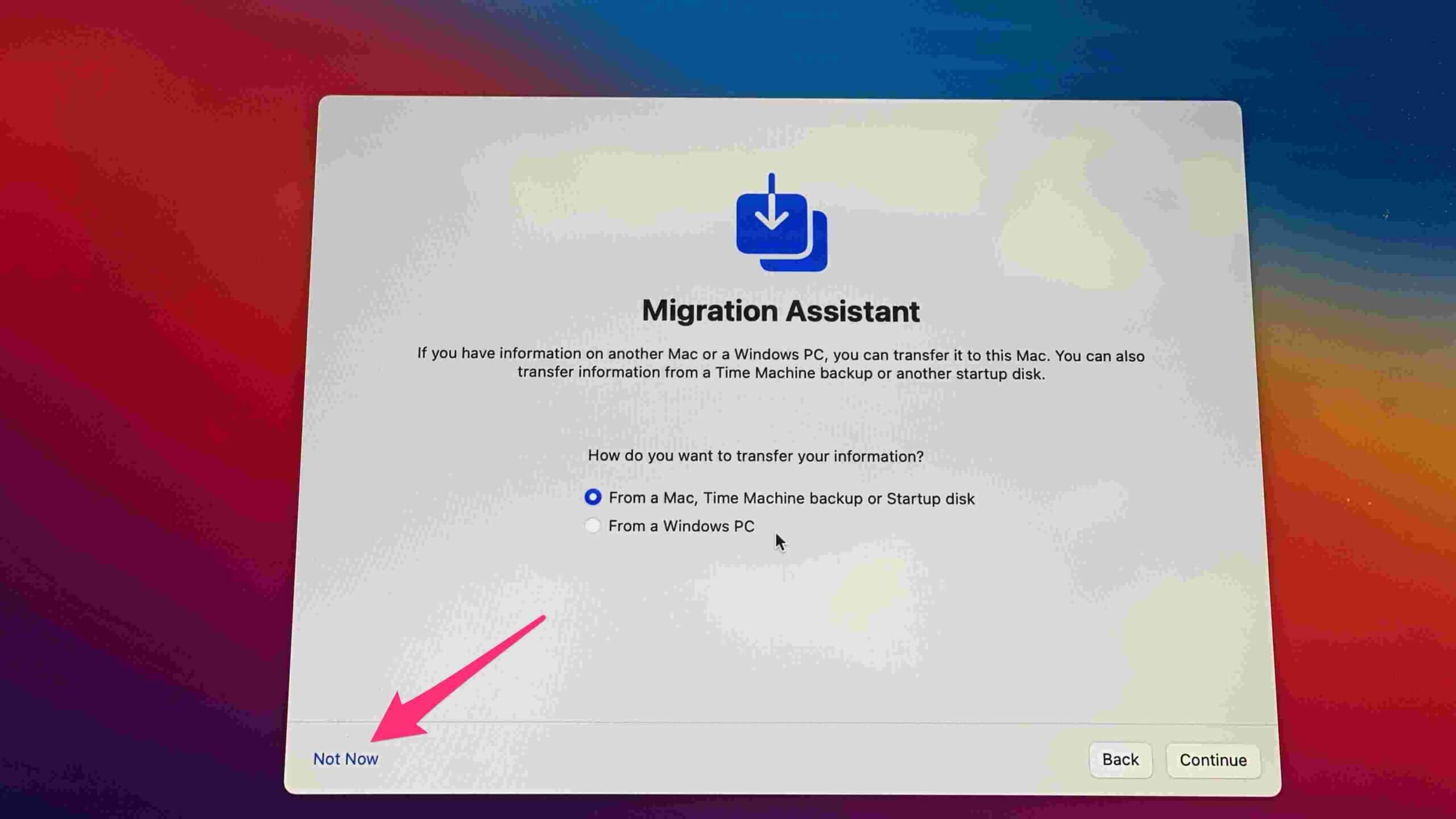 Select Set Up Later to sign in to your Apple ID account after successful installation.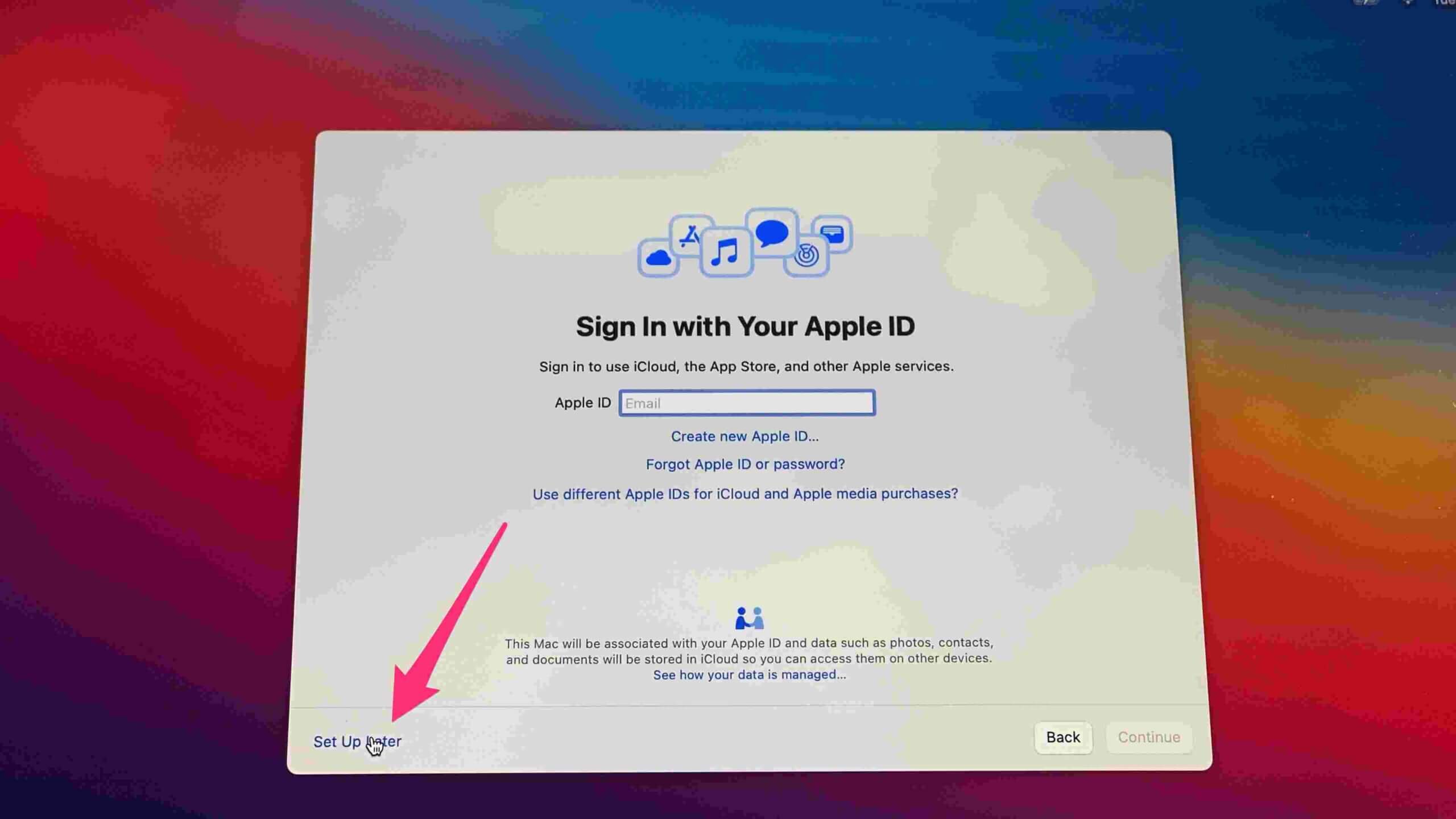 Select Agree >> Agree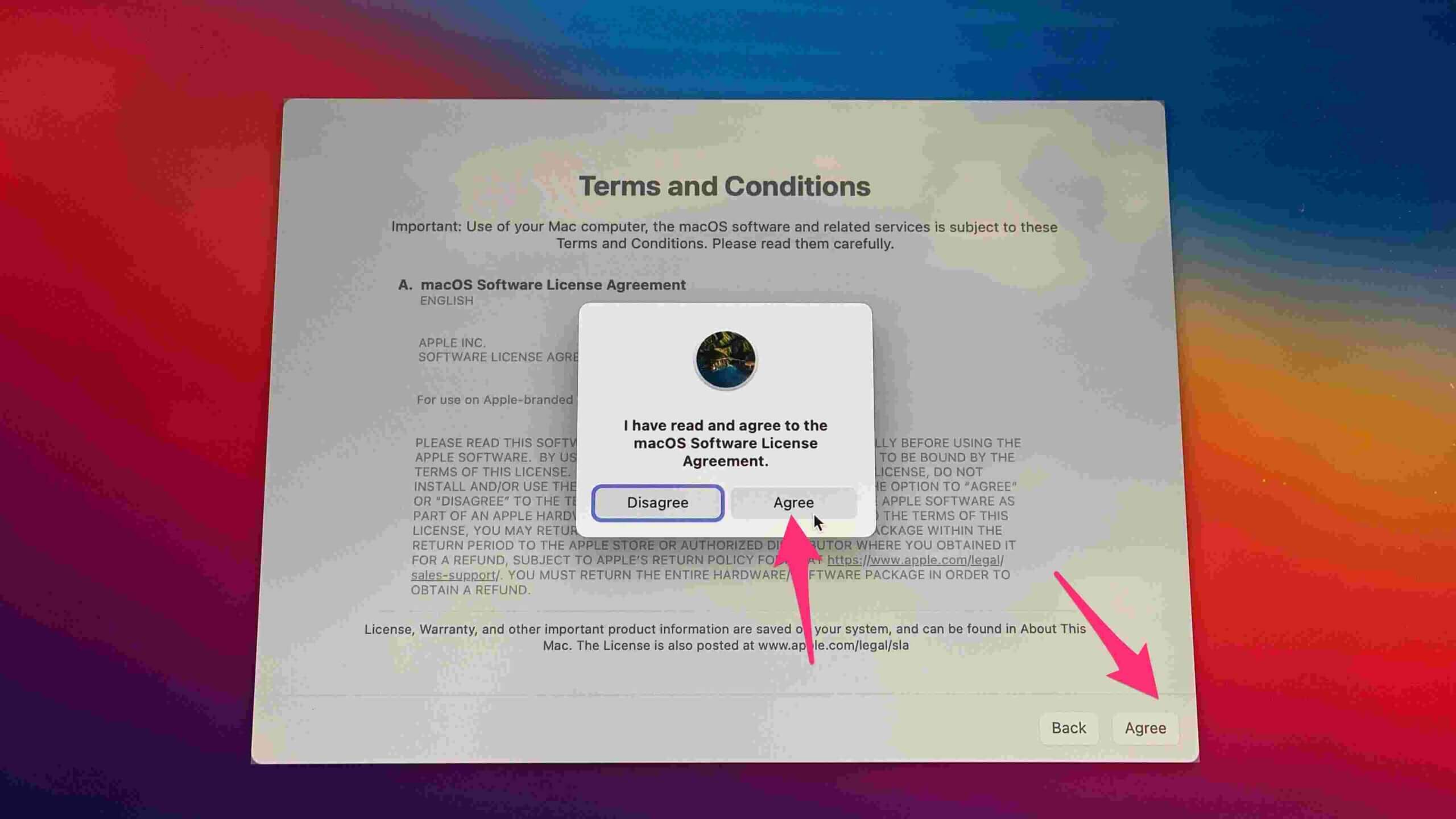 Enter information for the computer, including Full Nam, Account Name, Password and Hint.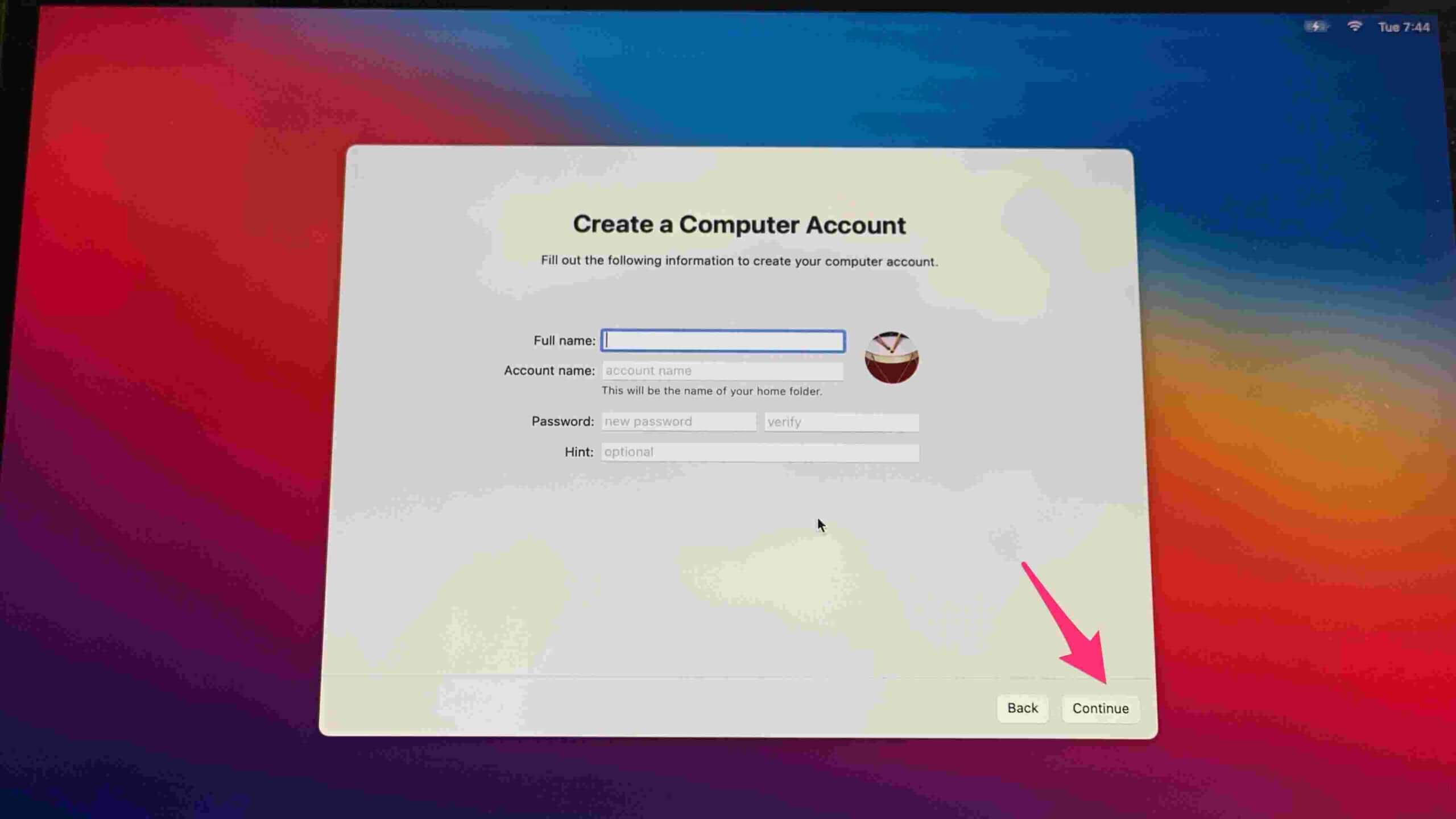 Select Continue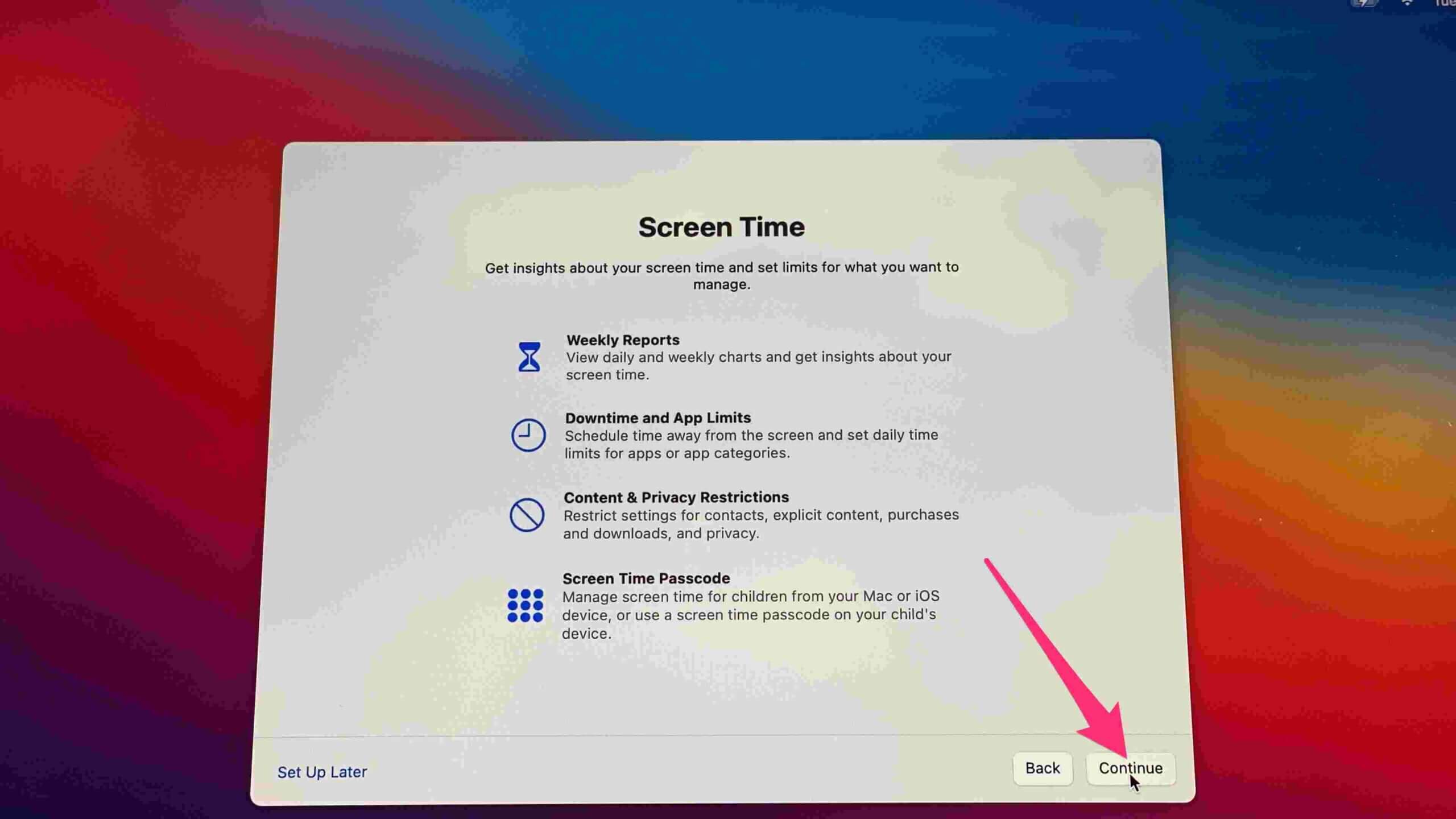 Select Continue to continue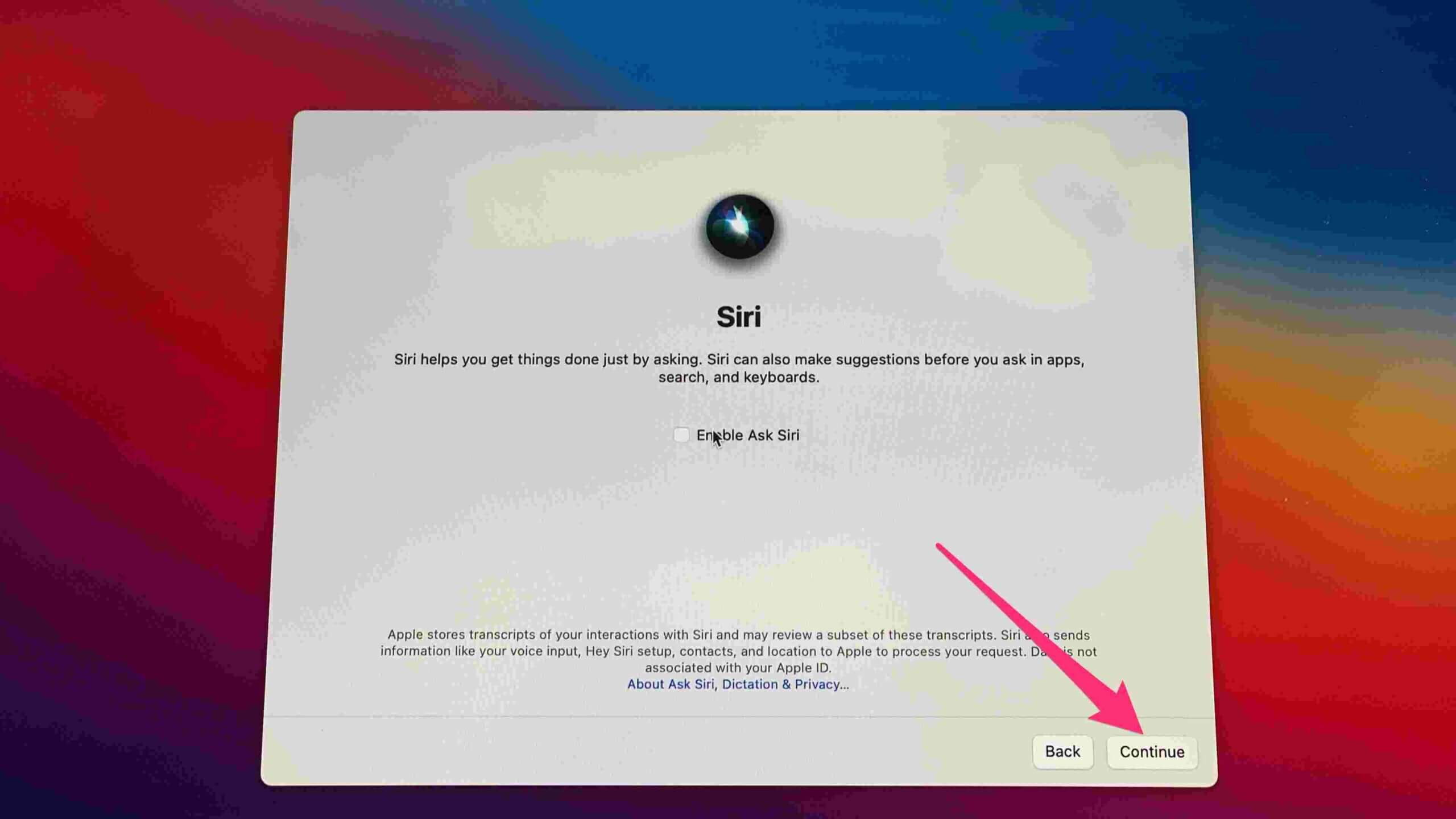 Finally, choose a Light, Dark or Auto theme. I choose Dark and continue.
Here you have basically finished installing macOS Big Sur on your Mac or iMac computer. Now, we need to do some basic Mac settings so we can use it more effectively.
Please refer to the article about the basic settings on the Macbook that I usually perform in the article below.

10 basic macOS setup for beginners
Epilogue
So, you already know the necessary actions to be able to upgrade from macOS are Mojave or Catalina to Big Sur, right? Hopefully this article will bring useful information to you and if you have any other questions or suggestions related to the article, do not forget to leave your comments in the section below.
The post Step by step guide to install macOS Big Sur for Macbook appeared first on Computer Tips – Computer Science for you.