The digital edition of E3 has just ended, with its share of disappointments and surprises. How not to be impatient with the announcement of Elden Ring, or Starfield, the future big hobbyhorse of Bethesda Studios. Small flat, however, for Sony players since it is indeed a Microsoft exclusive (PC and Xbox).
To understand this excluded status, we will have to go back a few months, and therefore review the surprise purchase of Zenimax by Microsoft. If this name is unknown to you, we could talk to you about licenses such as Fallout, The Elder Scrolls or even the famous Starfield to understand a little better. Although there were rumors that games from Bethesda studio would not necessarily be reserved for Xbox gamers, Starfield seems to completely escape this speculation since he finds himself announced for Microsoft players, and day-one on the Game Pass, if he does. Please ! Enough to attract a large panel of players.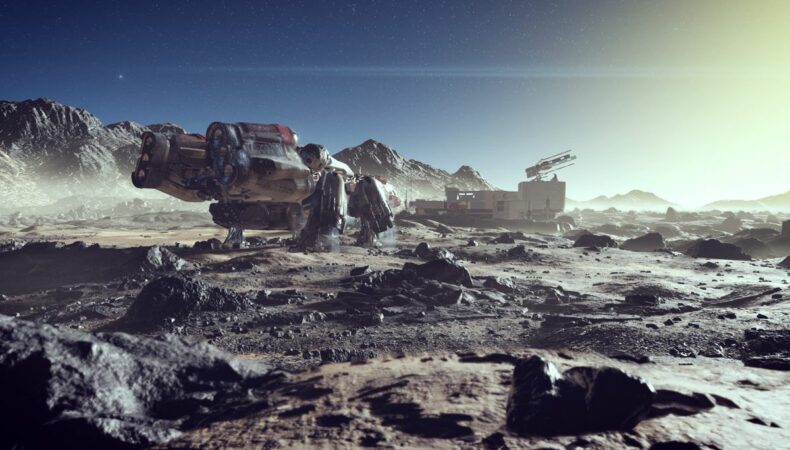 We have noticed that this exclusivity divides even within Bethesda. Two members of the studios have spoken on the issue. On the one hand we have Pete Hines, Bethesda VP of Marketing and Communications, who totally understands how Sony gamers are feeling as he says:
"If you are a huge fan of what we create and one of our games is no longer available on your platform, I totally understand that you are unhappy or pissed off, or whatever. All I can really say is "I'm sorry," because I'm sure it's frustrating for people. "
On the other, we have Todd Howard, director and executive producer at Bethesda, who believes it is necessary to focus on just one type of machine to hope to get the most out of it:
"You never want to leave people out, do you? But at the end of the day, your ability to focus and say to yourself, this is the game I want to make, these are the platforms I want to work on, and being able to really lean on those things is going to make a much better product. . "
This can lead us here to ask ourselves the question concerning these famous exclusives. What can they bring to us, the players? This phenomenon of exclusivity is in fact the tip of the iceberg of the underlying economic war. An economic war which pushes the manufacturers to an increasingly strong competition. We recall that Microsoft has adopted a very aggressive commercial strategy via its Xbox All Access, which still allows access to current-gen for barely 30 euros per month.
We can also mention the arrival of a lot of first party day-one games on the Game Pass. These tactics which can do wonders for Microsoft, should push Sony to redouble vigilance to face its American counterpart.
And you, what do you think of this system of exclusivity? Do you think that as a player, we will be penalized or on the contrary that the most increased competition can only bring us positive effects?


Elhyros