Original copyright prohibits commercial reprint
Authorization
"Star Detective" hit the air: Reasoning works usher in a revival?
The reasoning works we were familiar with are gradually being presented with a new look. The popularity of inference games in China has pushed inferential texts that have been in the niche to the general public, forming a new type of "rejuvenation."
In recent years, a series of reasoning game books have appeared in China. There are so-called "S." domestic versions of Bengues reasoning "Out of Victorious", "Mystery Palace, Ruyi Linlang Books" combining historical stories and reasoning puzzles, "Chamoos terrorist incident" involving myth / horror, Archaic and fantasy-like "Hai Ji Ji" and "A New Word on the Other Shore", "Intersection of X", which focuses on dual-line linkage and multiple ending choices, as well as "National Treasure National Treasure Box" combined with big IP, Marvel-Top Secret Archive "and so on.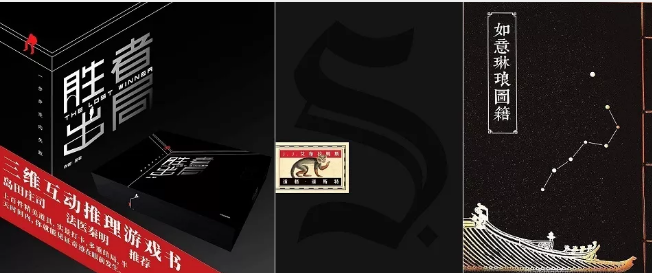 Interactive reasoning books on the market.
These texts are somewhere between reasoning novels and social games—both plots, characters, and text, as well as props, play, and interaction requirements. There are also different biases and differences between these books. Some are more literary or reasoning skills, and some emphasize deduction and communication. Therefore, it is difficult to classify them simply as reasoning works or games in the traditional sense. They are more like wonderful products of cross-border.
Author | Amo
01
The arrival of the national detective era
Zh
An important background for the frequent appearance of inference game books is the rise of the "script killing" game for the entire population. On the one hand, we have seen introductory games such as "Star Detective" on TV. On the other hand, script killing games have become popular all over the country and become one of the most popular entertainment activities for young people in their free time. Online There are also mobile games such as "The Great Detective of the Drama", "I Am a Mystery", and "Script Kill", which provide the possibility to participate in long-distance inference games.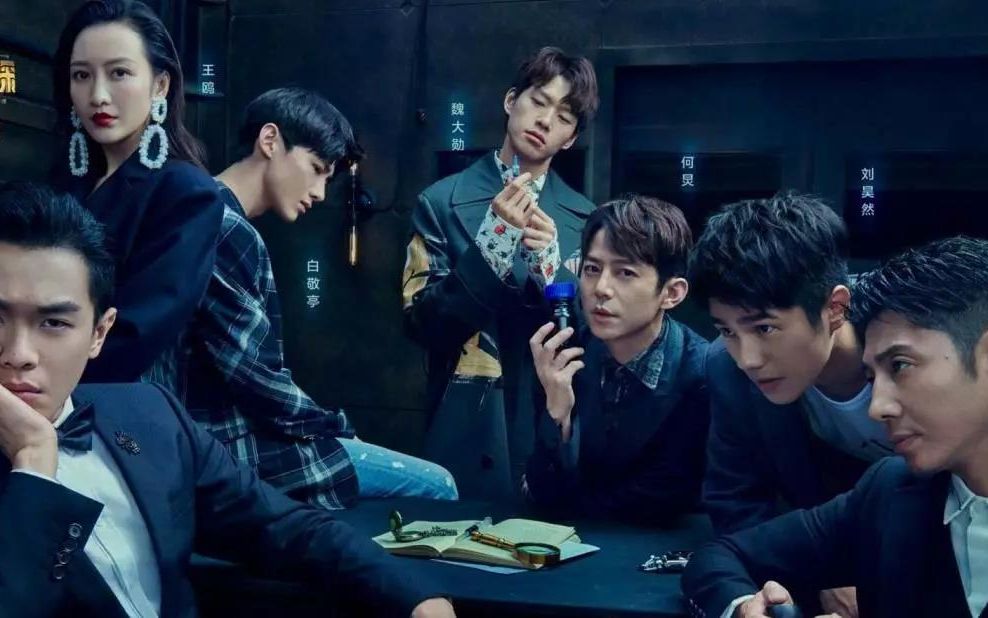 "Star Detective" propaganda picture, the picture comes from the program group Weibo.
Zh
The form of script killing comes from Murder Mystery, a popular party game in Europe and the United States. Players use the script as the basis to grasp the story information of the character, and in the process of communicating with other players, they gradually sort out clues, collect evidence, and finally vote for the real killer. The murder mystery game originated in the 19th century. It originated from a famous murder in Britain-Road Hill House Murders, which was written as a novel and often discussed at parties.
Zh
Then, in 1935, the first murder mystery-type game jury (Jury Box) was released. In the game, players played members of the court jury. They would receive a description of the murder, evidence and votes submitted by the prosecutor and the defendant. Paper etc. The player will make a decision and vote, and the truth of the case will be announced by the host. The first murder mystery game that involved role-playing elements and was released in a box was released in 1980, creating a miracle of sales at the time. This game requires players to play undercover roles and perform simple freelance performances. With the development of the times, the murder mystery game has added a lot of complicated mechanisms, and gradually perfected and evolved into a game form that combines role playing, reasoning and other elements.
Zh
Compared to reading inference novels, the biggest attraction of this reasoning game is perhaps the first perspective and the character's immersion. During the game, each player's script is based on a different personal perspective, and the timeline, clues, and details of contact are different. This difference in narrative perspectives leads to the incompleteness of the stories everyone is exposed to, making the truth more ambiguous. Appropriate resource sharing and rigorous logical thinking have become necessary conditions for the "clearance" of this type of games, and require certain social interactions. Objectively, a collective carnival that is more immersive than simply reading: the individual player and the game situation Interactive immersion, social interaction between players will also affect the results, coupled with the anonymity of behavior and the contagiousness of emotions, which stimulates a strong psychological pleasure.
Zh
For the development of inferential texts, this degree of popularity is very valuable, especially in the current rapid development of the mobile Internet, all people's time is cut into scattered "fragments". Therefore, in recent years, various short-term entertainments are popular, such as mobile games and mobile short videos. The long, story-like texts that require continuous thinking do not fit into this state of life, and their survival and development are even more difficult.
Zh
However, gamified inference text has achieved the purpose of occupying a lot of people's time by turning it into an immersive interactive form. Generally, it takes at least one hour to several hours to "play" an inference game. And it's probably because of this that it's welcomed by players: this experience gives people plenty of time to experience the character. In real life, we often have multiple social role images, and in the semi-open environment created by reasoning, people can temporarily get rid of the shackles of real identity. At the same time, with the in-depth and continuous interaction of the game context, the active atmosphere of the group game is becoming stronger and stronger, and it can even promote the relationship between the participants. After a game, not only the brainstorming that can be obtained in traditional reasoning literature, but also a certain immersive experience, and social and friendship can be obtained. This is why many young people see this form as a priority for social activities. All this shows that maybe "gamification" can be a great opportunity for the inference text to flourish.
02
Is it revival or a gimmick?
Zh
What's more interesting is that this rather novel form of the "puzzle game" has in a way pushed the reasoning text "back to tradition".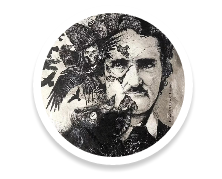 Edgar Allan Poe (1809 ~ 1849), 19th century American poet, novelist and literary critic.
Zh
Inferential novels are currently thought to have originated from the Murder on Mog Street, published by Edgar Allan Poe in 1841. After that, Ellen Poe successively published several novels, initiating several important modes of inferential novels, such as the secret room mode, the easy chair mode, and the code deciphering mode. Since then, inferential novels have flourished, and they have increased in plot complexity, character creation, and literary character. They have also become more and more mature, but for a long time, inferential novels have been mainly used as a literary puzzle game, or The existence of intellectual literature, suspense and the gameplay that it brings has always been an important attraction of reasoning novels.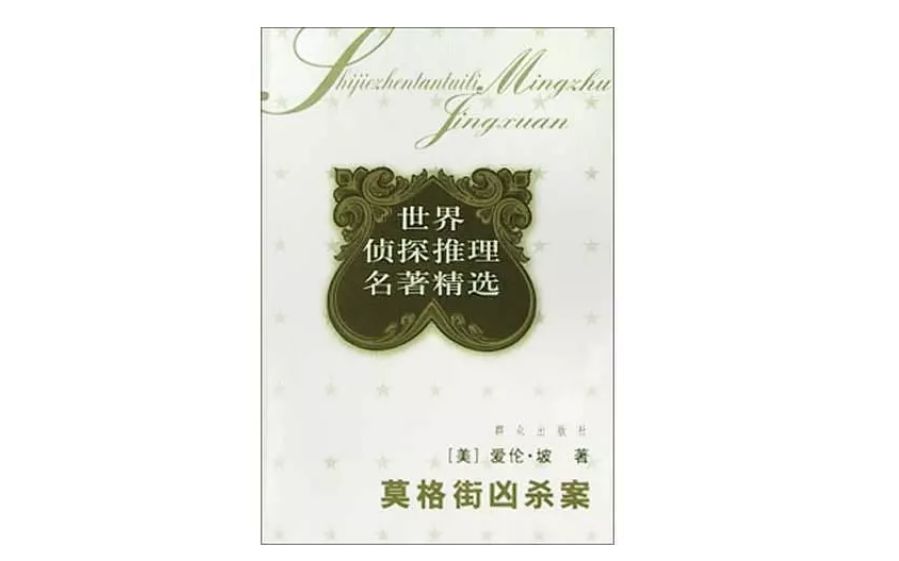 "Rue Morgue homicide" by: Edgar Allan Poe, Translator: Zhao Susu, Version: masses Press, 2004
Zh
Many well-known reasoning writers are known for their wonderful criminal skills or ingenuity for solving mysteries, such as John Dickson Carr's secret room setting, Agatha Christie's search for the killer through conversation and motivational reasoning. Even Agatha Christie created the famous "narrator is the killer" narrative trick, turning the entire text itself into a puzzle. In the history of reasoning, the most classic "puzzle-solving" writer is Ellery Quinn, and their novel, which is a pen name shared by the two authors, is known for its fine reasoning and rigorous logic. Although all the clues required for the judgment are clearly given, without seeing the end, it is difficult for the reader to guess who the criminal is. Whenever the story reaches its climax and the final part of the truth is about to be revealed, Quinn always sends a "challenge letter" to the reader, and the challenge usually ends with the reader's sincere failure. The "Challenge the Reader" setting became one of Quine's most prominent signs. It is precisely because deduction and secretion are the most attractive elements of this type of novel that Japan translated such novels into "reasoning". "Who is the murderer in the end" has become the most exciting question of all reasoning novels.
Zh
However, to this day, this type of reasoning that is purely focused on puzzle-solving is no longer popular with the public, but has produced countless "variants" with reasoning elements, such as suspense horror novels, fantasy reasoning novels, socialist / romantic suspense novels And related film and television works. On the one hand, the proliferation of popular culture has made some creators no longer pay attention to literary and deceitful designs, but more concerned about whether it brings sensory stimulation and superimposed exaggerated story content; on the other hand, the production and dissemination of cultural goods has continued to continue Accelerating, leading to a worsening creative environment. Because the clicks, words, and adaptation possibilities of works are directly related to the income of inferential authors, more creators choose to create content that is more in line with public tastes. It is integrated to achieve the purpose of attracting more people. It is in today's cultural background that traditional reasoning novels, which focus more on solving the puzzle itself, are no longer welcome, but have slowly evolved into pan-mysterious works full of mystery, horror, and thrills. In this way, the text of game-based reasoning with "Puzzle Solving" as its core seems retro and pure. In recent years, there are also some inference enthusiasts who have devoted themselves to the creation and reading of game-based reasoning.
Zh
However, in game-based reasoning texts, there are natural conflicts and contradictions between gameplay and literature: if there are too many props and deductions, the sense of participation is sufficient, but the expression of the text itself may be weakened; the text is too long and not played Space does not play its advantages as a "game." For example, "The Winner Out" published recently was indeed a well-designed reasoning novel, but many of its props did not play a leading role in promoting the plot of the novel, but more like a gimmick for readers to play with.
Zh
In addition, in order to emphasize the sense of participation, many game-based reasoning texts or script-killed scripts like to set unusual backgrounds. For example, "Mystery Palace, Ruyi Linlang Books" is set in the ancient background, and "Chalmoth Terror" is set in Myth background, "Marvel-Top Secret File" set in comic background and so on. Since it is an immersive game, these works are more intentional to distance themselves from everyday ordinary and trivial life, creating a thrilling situation for players and satisfying people's experience of hunting for wonders. This caused most of the reasoning game works to be almost completely out of touch with reality, let alone map the society, and lost many of the reasoning works (especially social reasoning works) to show the literary charm of the times and social sentiments.
Zh
Therefore, this popular form of reasoning is still in its infancy. At present, there has not been a game-based reasoning work that excels in scheming architecture, literary description, and participation in design. In the future, will it allow reasoning to "rejuvenate" and produce outstanding works, or will it be a short-lived pastime? Only time will tell.
Author | Amo
Edit | Gong Zhaohua
Proofreading | Xue Jingning