Recently, on the afternoon of January 22, 2019, BMW Hanoi held a handover ceremony of the first car of the Sport Touring series named BMW S1000 XR. This is the first 2019 car to be handed over to customers in Hanoi by Thaco.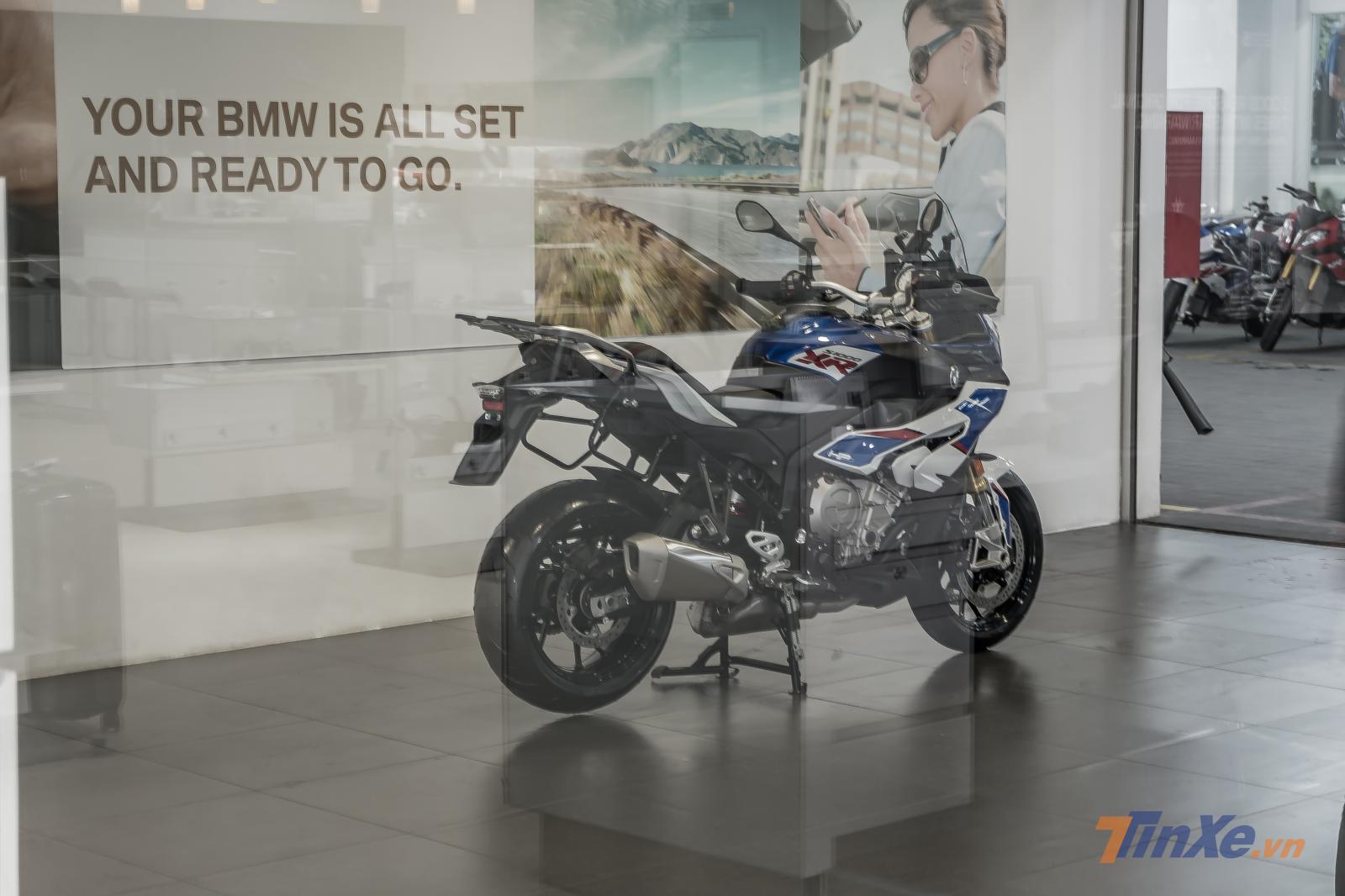 The 2019 BMW S1000XR is brought into the room to hand over to guests
The 2019 BMW S1000XR belongs to the Sport Touring line, possessing the appearance of an Adventure model but equipped with a powerful engine block like a true Sport bike. The 4-cylinder engine block in line with the maximum capacity is capable of up to 165 horsepower, an extremely impressive figure for a Sport Touring model with a large appearance like the S1000XR.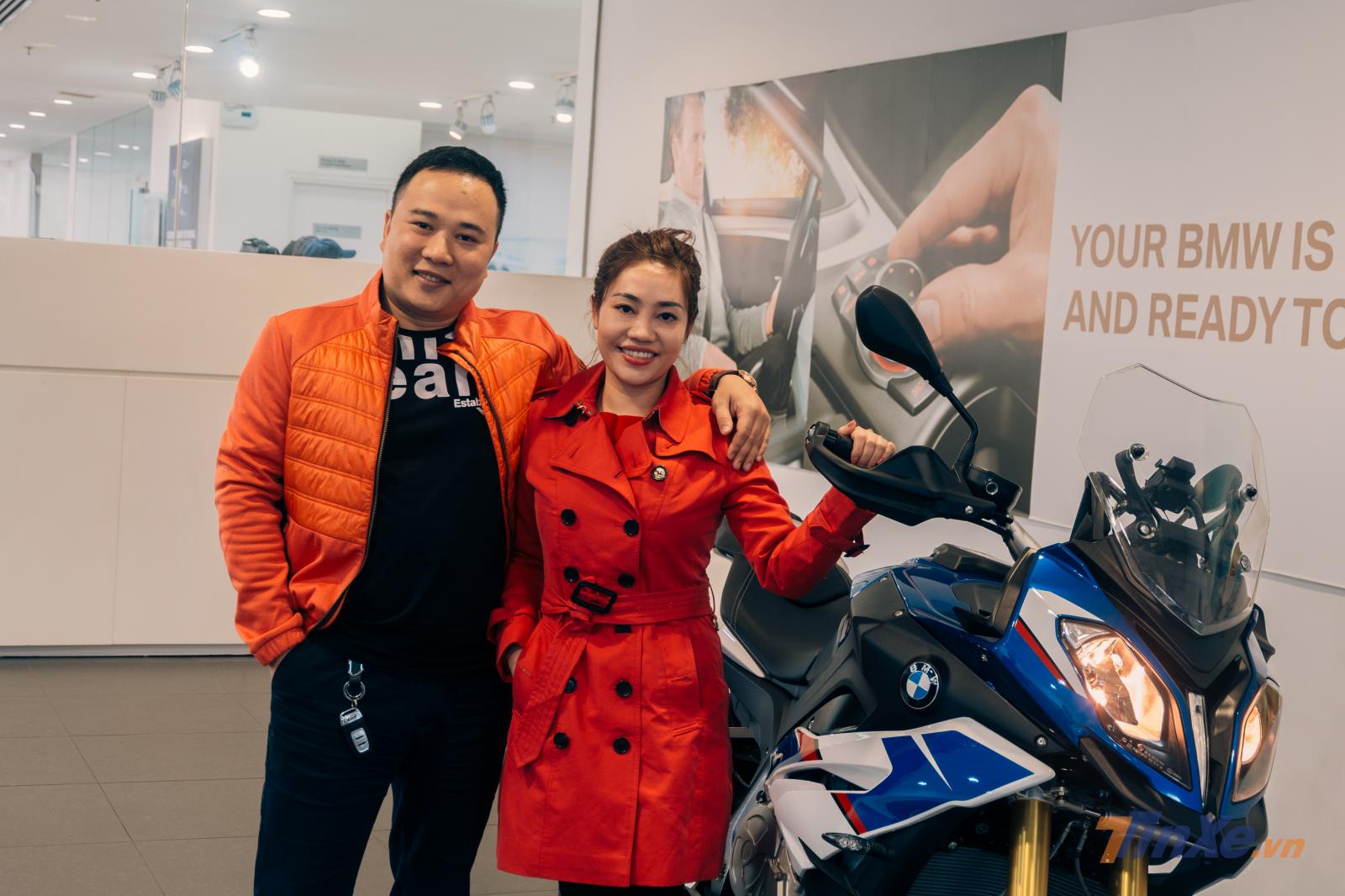 Dinh Manh Dat is next to his wife and the newest member of the collection, the 2019 BMW S1000XR
The owner of the first BMW S1000XR 2019 in Hanoi is Mr. Dinh Manh Dat (Admin of BMW X + Vietnam forum). Reportedly, Mr. Dat is a businessman in Hanoi and has a special passion for large displacement models. A passion for using cars on roads since 2005, he has traveled with his wife across the country. Since then, Dat's passion is also supported by his wife when in addition to cars, he also has his own collection of large motorcycles. To complement its vehicle collection, the 2019 BMW S1000XR will be the newest member.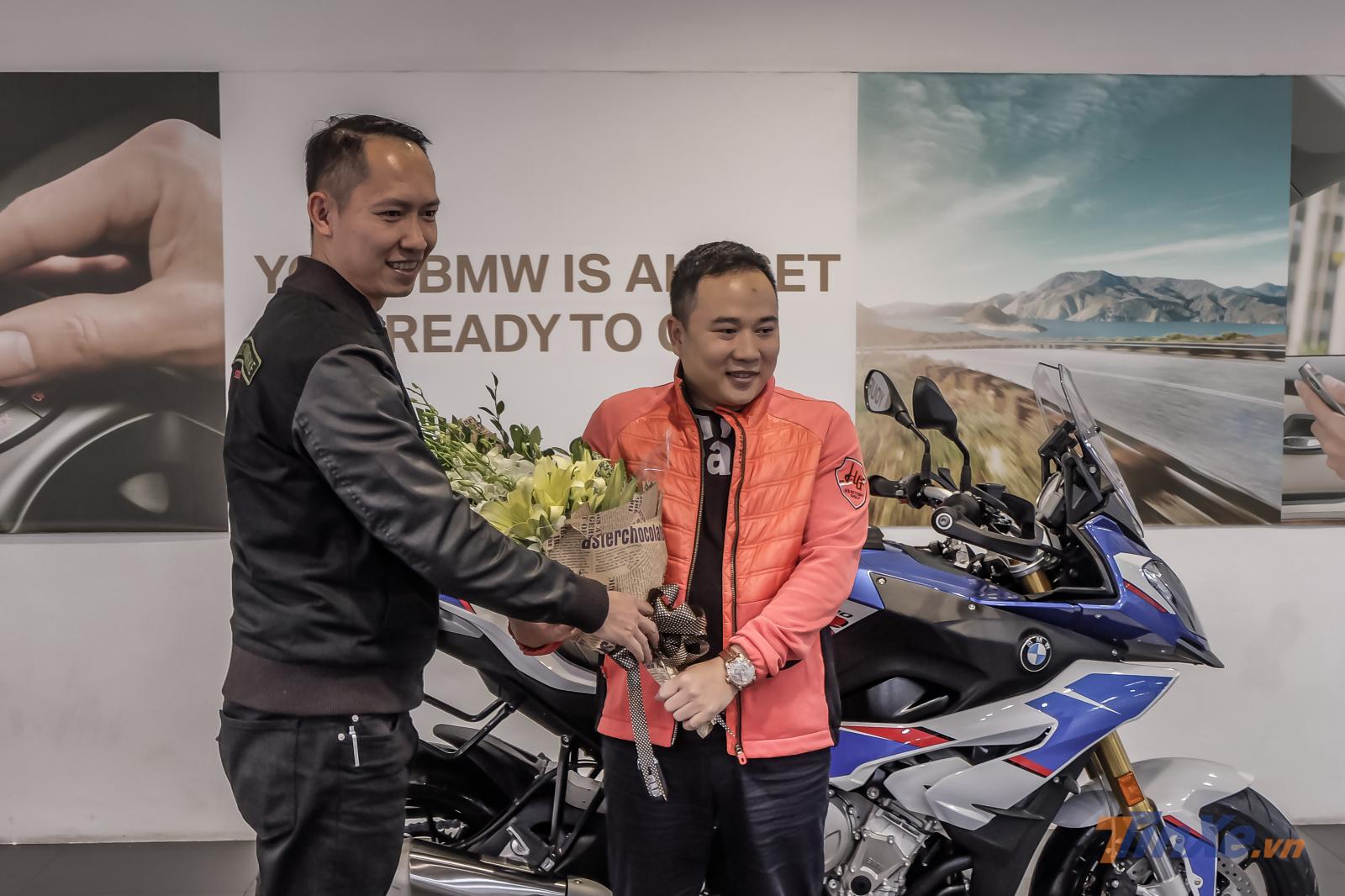 BMW Hanoi representative gave flowers to Mr. Dat when he was the first one in Hanoi to own a genuine BMW S1000XR 2019 distributed by Thaco.
The car owns a 4-cylinder engine block, 999cc capacity, for a maximum capacity of 165 horsepower at 11,000 rpm rev / min and maximum torque of 114 Nm at 9,250 rpm / min. The engine is liquid cooled.
After receiving the car, a representative of BMW Motorrad Hanoi gave instructions on how to use some special features on the Sport Touring.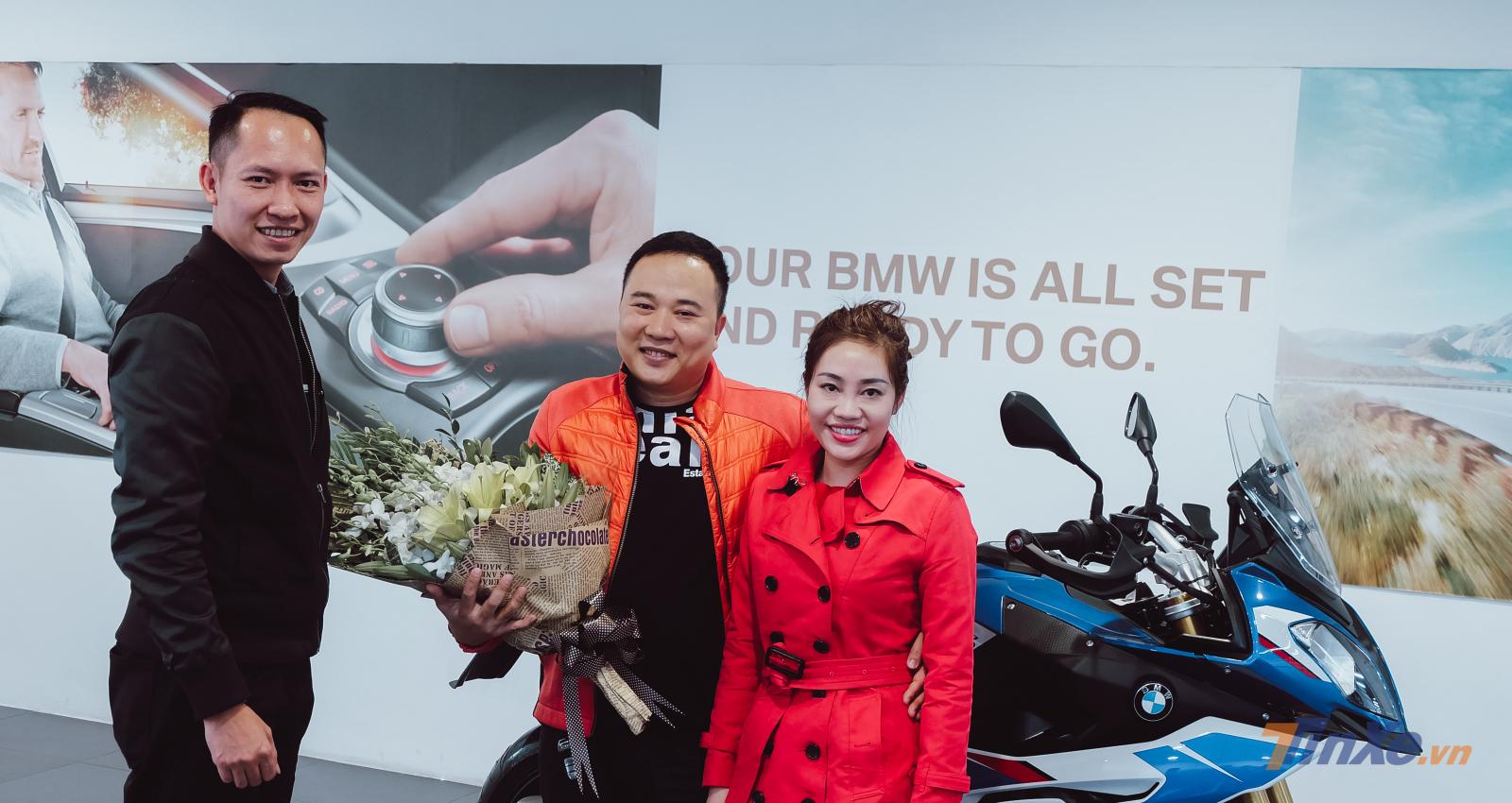 Thus, the Sport Touring worth more than half a billion has belonged to the first customer in Hanoi.
BMW S1000XR 2019 has 2 modes of driving Rain and Road so that users can easily choose the driving mode suitable for road conditions as well as weather.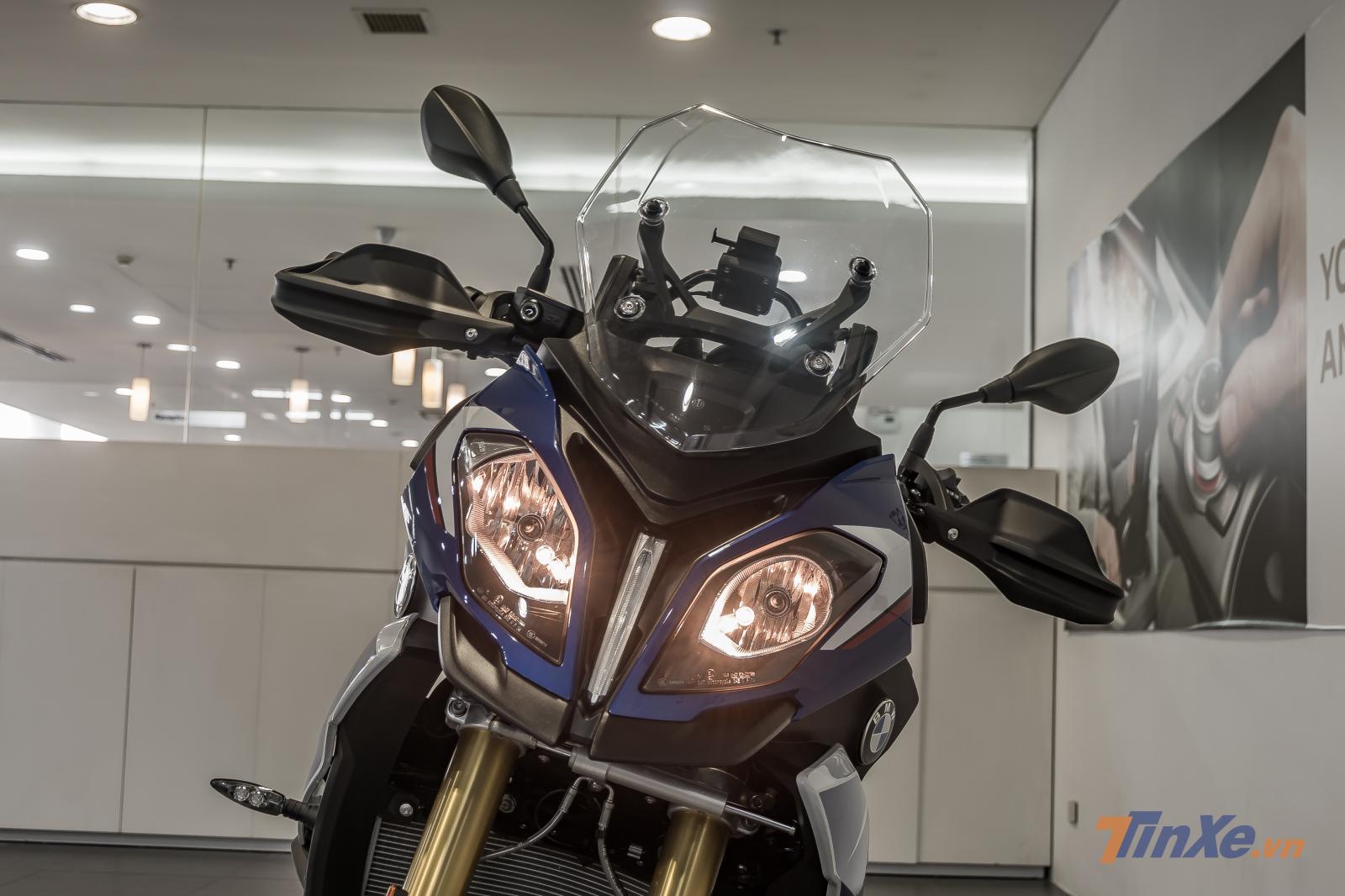 The BMW S1000XR features the misaligned eyes of previous sharks
In addition, BMW also equipped with some standard smart technologies on S1000XR 2019 such as ABS anti-lock braking system, ASC body weight control system, LED lights, TFT color screen, Brembo brakes. , the windshield is adjustable …
Dinh Manh Dat's wife was also present at the car handover and sat and took photos with her husband's new car. Reportedly, she is the owner of a beauty spa in Hanoi and Ho Chi Minh City, and also a very psychological person to support her husband's passion.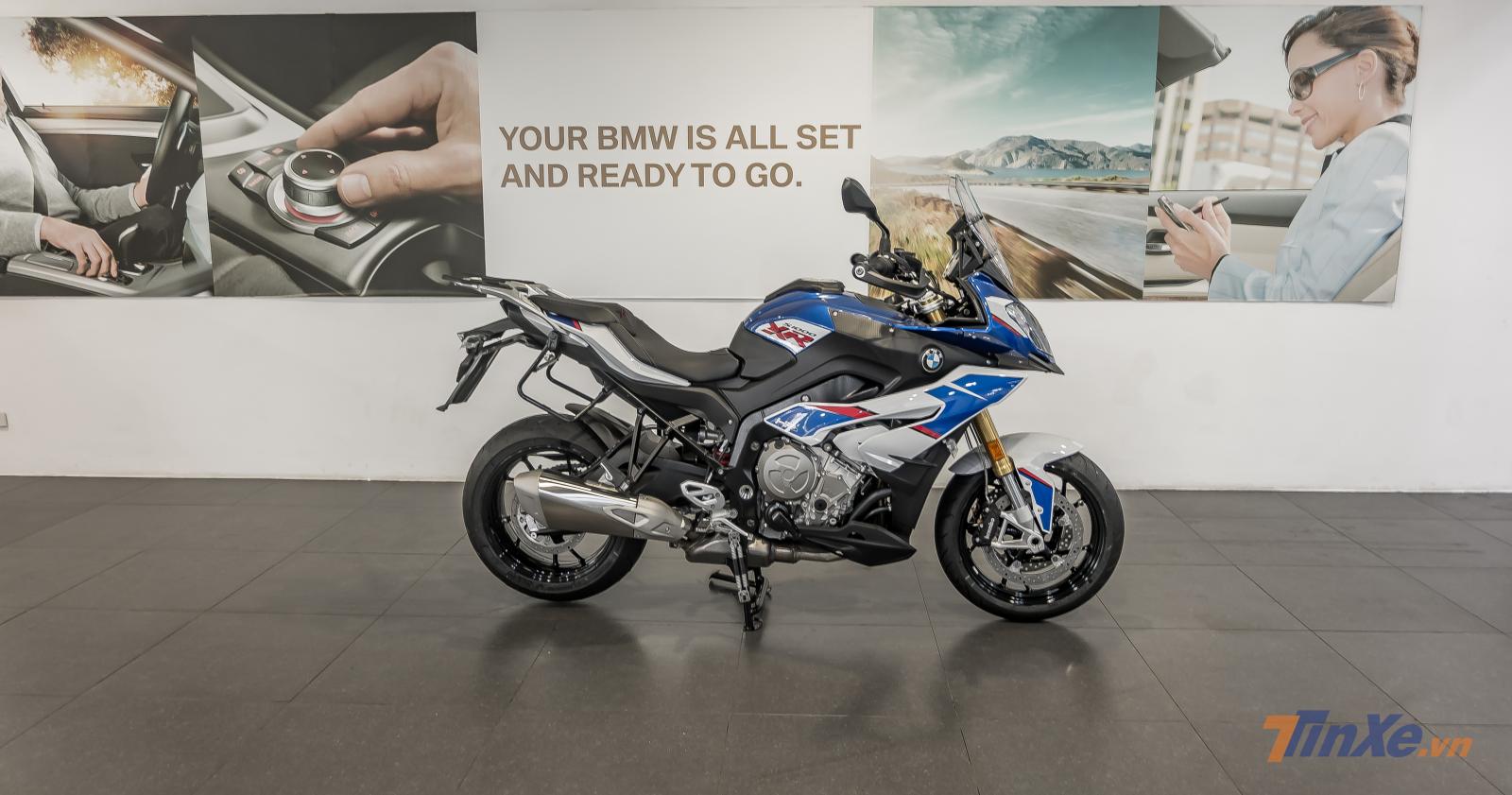 The first BMW S1000XR 2019 is delivered genuine by BMW Motorrad Hanoi
Currently, the terrible BMW S1000XR Sport Touring is being sold at BMW Motorrad Hanoi for VND 579 million.
.