If you are one of those who standalone Spider-Man: Miles Morales left on their hunger, know that you will be able to extend the experience and learn a little more about the character of Miles thanks to Ynnis Editions, who have just released a novel that serves as a prequel to the game recently released on PS4 and PS5. In the game, Peter leaves the city in Miles' hands during his overseas trip, but before he could achieve that level of confidence, Miles had to cut his teeth alongside Peter, and learn to become himself. a second Spider-Man.
You will therefore be able to follow Miles' reconstruction after the loss of his father, in a daily life completely upset by his personal problems, but also by his emerging responsibilities as the new Spider-Man. The novel will therefore focus on elements that we would have terribly liked to see in the game, such as the first steps of Miles alongside his mentor for example, where Peter remains almost completely absent in the game. in the same way in the game all the doubts relating to the responsibilities that Peter leaves to Miles, but it will be interesting to see how the latter learns to accept his powers, or how he will be perceived by the citizens during his first feats of arms.
At the heart of the story, as always, a threat will emerge, and we imagine that this will be the key point that will allow Miles to take an important step in his new life as Spider-Man. The great villain of this story will be the Vulture, which we saw in the movie Spider-Man: Homecoming, and who will try to wreak havoc in New York. For this original story, Ynnis Editions associated with Brittney Morris, which you may know from his bestselling novel SLAY.
Finally, Spider-Man: Miles Morales – In the Shadow of the Vulture Now Available in all the good bookstores, on site or to order, and should therefore be able to satisfy a little bit the players fans of the spider-man, while waiting for the release of the next opus on PlayStation 5.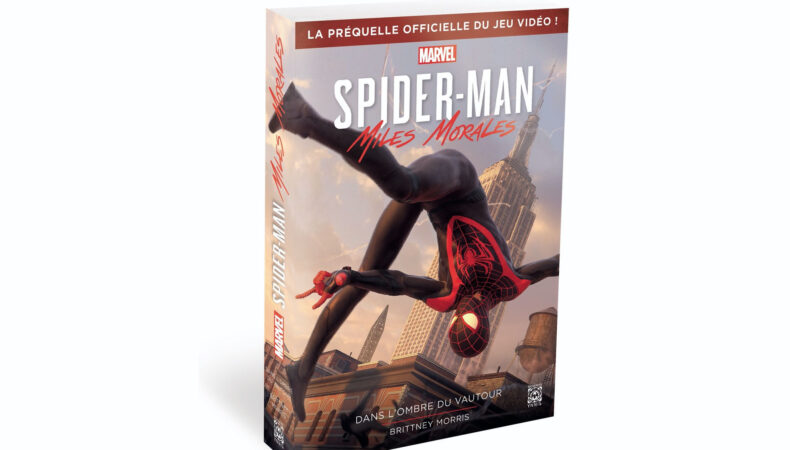 Danceteria