For those of you who have played Minecraft, you must have witnessed or interested in many large and small projects built in the community. However, if compared to the massive and majestic, Minecraft gamers also have to admire a project lasting more than 10 years. 3740 days to be exact, and you are not mistaken!
Spending ten years of youth, the group of gamers from the US created 30,000 blocks, stretching over an area of ​​870 km2. (equivalent to Dallas or Fort Worth of Texas). Result, the majestic capital of Gondor in "Lord of the Rings" has been reappeared in Minecraft. All are meticulous and authentic to every small detail.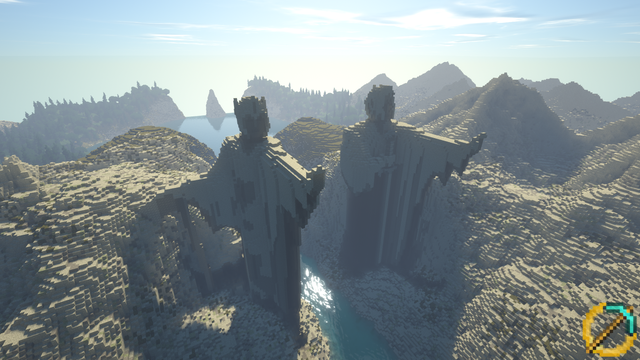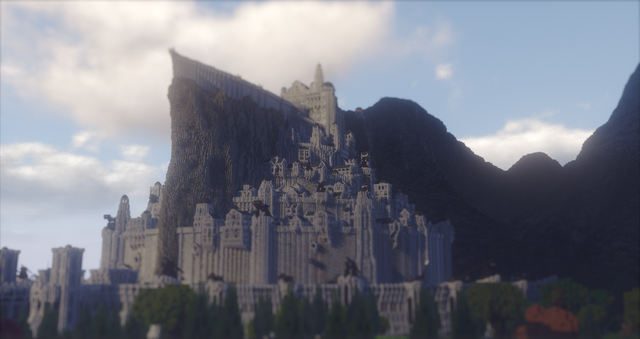 Located at the eastern tip of the White Mountains is the majestic Minas Tirith …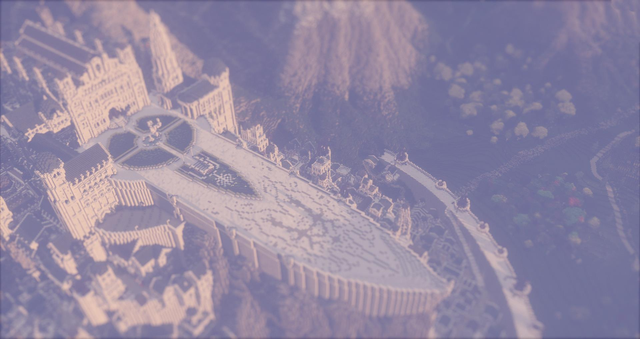 … and magnificent through the talented hands of the group of authors, with surprising perseverance
From the Hobbit village to Mount Doom, where the ring of power can be destroyed, everything is recreated exactly as Tolkien describes in his work.
But yet, these works are also added by NVIDIA to feature ray-tracing, making the city become more authentic than ever, it's hard to imagine that this is just a Minecraft "block game" .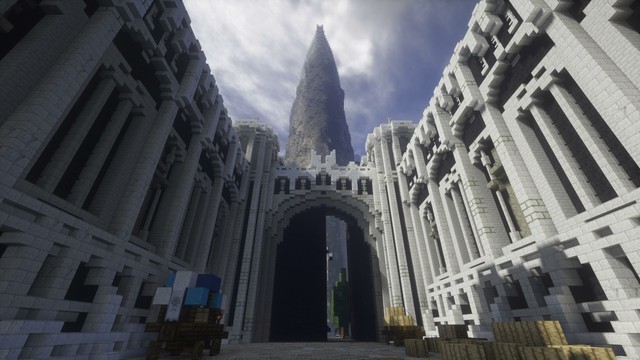 According to the video, you can see the afternoon light shining into the city, brightening the white stones sparkling with gold strips like a waterfall. Adding a bit of "mist" to the background helps to add depth to the frame, the more it does Minas Tirith stand out on the mountain. When night fell, a torch of fire was lit, reflected through the windows.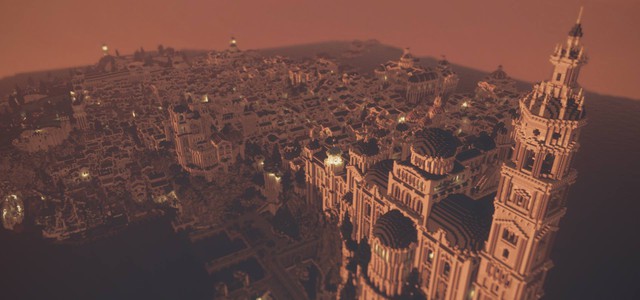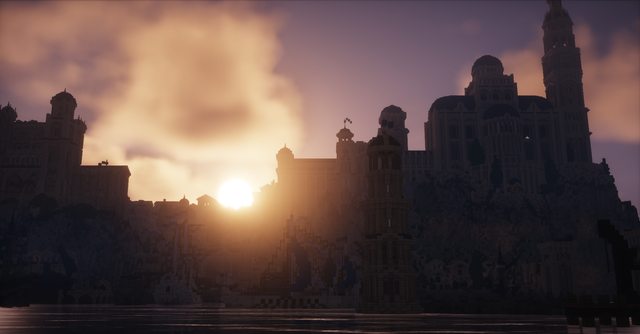 I can't believe it's just Minecraft …
Looking at the achievements of this group of gamers, we can see all of their enthusiasm as well as their love for Minecraft and the Lord of the Rings. Everything is possible, as long as you have enough perseverance and energy.
You can learn more about the project at this page, and this is also the group that used to make many massive works in Minecraft that many gamers admire.
synthetic