Samsung Galaxy A10 is the youngest product in the A series of 2019 series this year, it is also for this reason that the device has a neat design as well as the most comfortable price.
Currently, Galaxy A10 is being sold at CellphoneS for only 2.75 million dong, a price that can be considered too good for users to own devices from Samsung brand. But whether outside the brand, Galaxy A10 also owns other attractive features?
Eye-catching design, glossy back, youthful colors
Despite the low price, Galaxy A10 still possesses the inherent advantages of the A product line this year. Made from plastic material, glossy and pretty back. The edges are perfectly rounded, providing a comfortable grip. Galaxy A10 owns the red version, this is also the most impressive color on this device, red will be suitable for individual users, like the highlights.
With the red version, the elegance of Galaxy A10 is even better. The overall appearance of the Galaxy A10 is quite compact, so it is easier to manipulate physical keys such as volume / source than other large-size products.
Display screen size up to 6.2 inches
Considered a small "brother" of the A 2019 product line, but A10 is only small when compared to its brothers, when standing alone Galaxy A10 still has a large enough display to bring the show experience Good marketing for users. Specifically, Galaxy A10 owns 6.2-inch screen size, designed at the ratio of 19: 9 and is minimalist on the edges, so the overall appearance of the machine is still quite compact despite having more than 6 inches screen .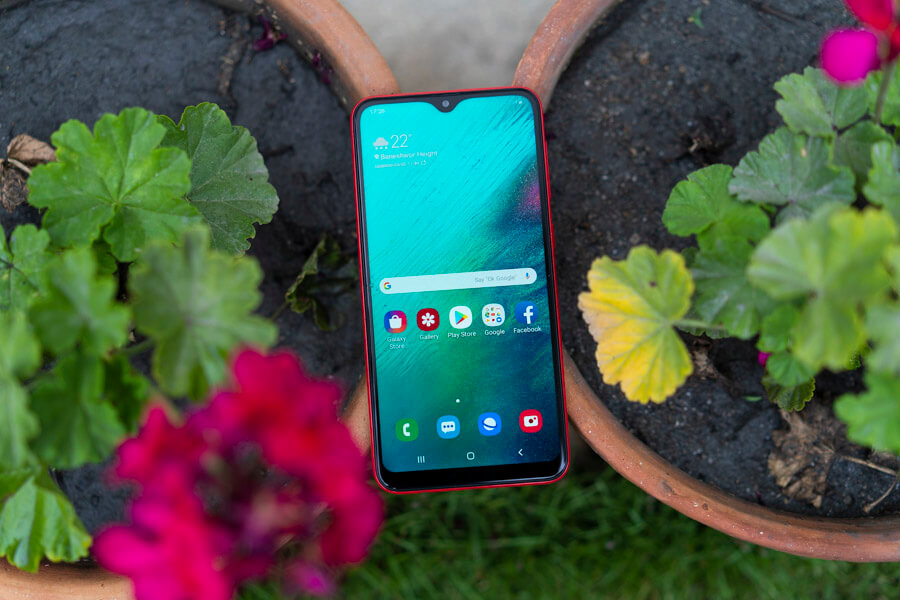 Samsung equipped LCD IPS screen for Galaxy A10 HD + resolution (720 x 1520 pixels), with low resolution, IPS LCD screens will reproduce finer details than AMOELD, which can be viewed as a way that Samsung enhances the display experience on a low-cost device. Notch is small and placed neatly on the edge of the screen, so it does not affect the display experience.
With the Galaxy A10, users will have a cinema-standard display (19: 9 ratio), a large size that provides precise touch operation when playing games.
Pretty hardware, using OneUI interface
In the price range of less than 3 million, Galaxy A10 owns the average hardware configuration. The device is equipped with Exynos 7884 (14nm) processor with 8 cores, including 6 1.35GHz clock cores and 2 cores clocked at 1.6GHz. Comes with 2GB RAM and works on OneUI interface (Android 9).
With tWithout this hardware, Galaxy A10 can completely handle all basic tasks in communication, messaging and handling work. Even users can comfortably entertain with gentle games like Temple Run, Candy Crush, …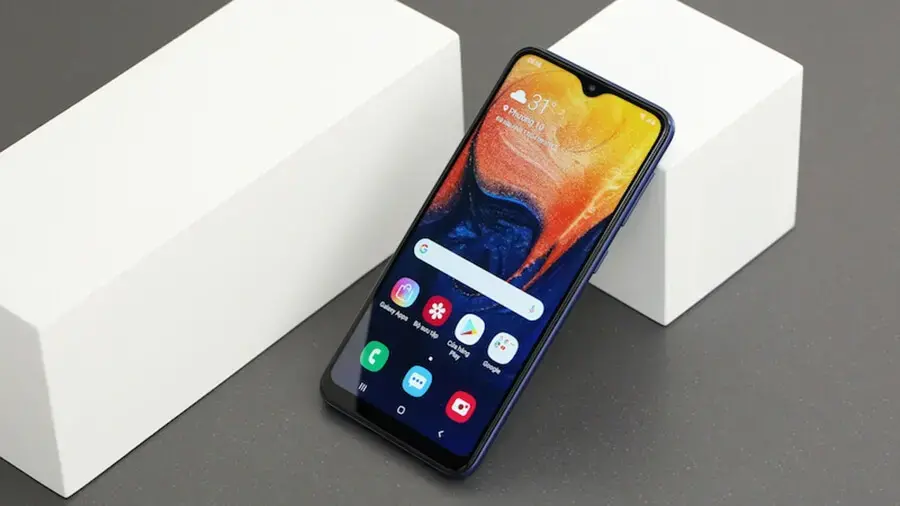 However, with heavy games like PUBG, Galaxy A10 will have to lower the game configuration and cannot guarantee stability in a long time experience. In return, the Galaxy A10 has an internal memory of up to 32GB and supports 512GB memory card slot, maximizing the storage space, movies, personal documents of users can be safely stored inside. device and don't worry about full memory.
Large aperture camera, supports face unlock
Not equipped with dual camera clusters like many devices today, the Galaxy A10 only has a 13MP wide-angle single-camera, large open aperture F / 1.9 to ensure photos are always detailed even in low light conditions. Although there are no 2 cameras, the wide-angle default lens is enough for users to get a good photography experience, especially in short-term travel.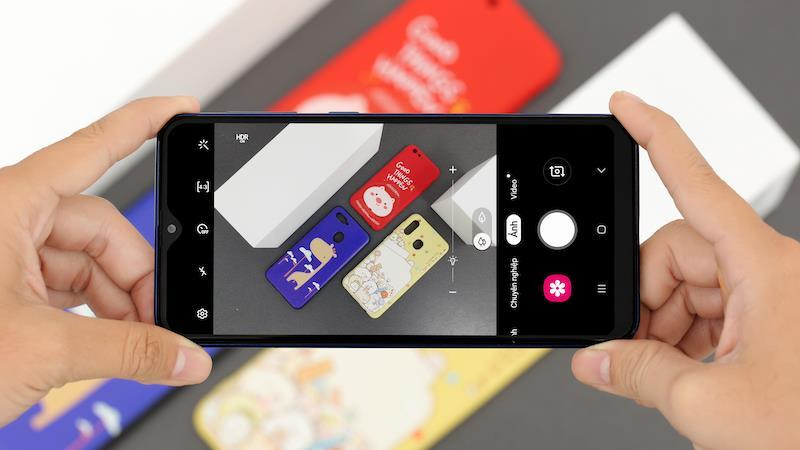 5MP selfie parameter camera, fully supports beauty modes such as smoothing, white / pink skin, adjusting face size (chin, nose, eyes, …), all help bring a selfie photo Best idea.
Selfie camera system of Galaxy A10 also has the function of recognizing 2D face to unlock camera (Face Unlock), this feature will help users more hands-free when need to unlock the device screen. Scan and identify faces quickly and accurately.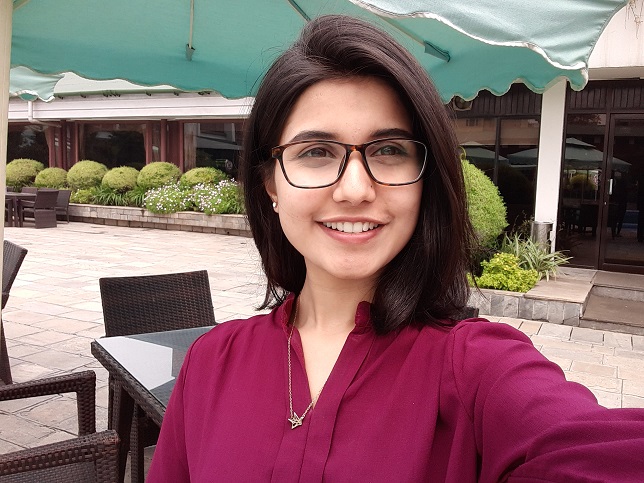 3,400 mAh battery for good use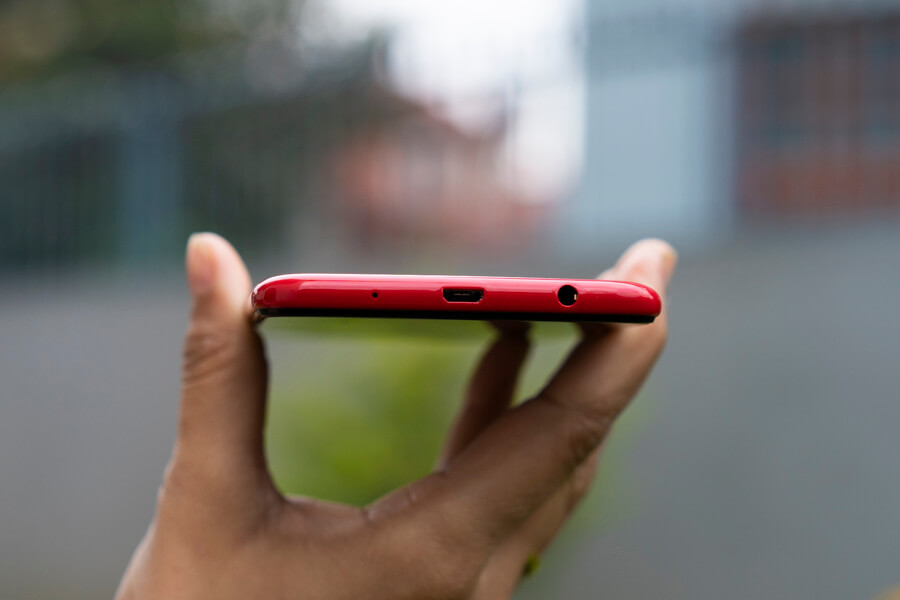 Owning the display screen resolution is not too high but Samsung equips Galaxy A10 battery with up to 3,400 mAh battery, the total time of temporary use can be up to 2 days without charging (average demand ). If you are a user who regularly moves, asks for good battery life, maintains operation for more than 1 day, then Galaxy A10 will be an unreasonable choice.
Interim:
The advantage of Galaxy A10 lies in the youthful and sleek design with many very trendy colors. In addition, the machine has a battery and great usage time. But chipset and RAM are not too strong, Galaxy A10 will be more suitable for users who are more inclined to handle work, less need to entertain by heavy games.
BUY GALAXY A10 GOOD PRICE
---
_ Join the group Discuss CellphoneS technology: Here
_ Like / follow fanpage Sforum.vn: FB.com/SforumTech


Hoa Duc