Vespa in Indonesia has just introduced two models, likely to be introduced in Vietnam soon as well. However, this company still uses the same tactic: change as unchanged. Only the price is variable!
The duo debuted in Indonesia after introducing in Thailand earlier this June.
Accordingly, two special editions are Primavera 150 75th Anniversary and Vespa GTS 300 75th Anniversary and these are 2 limited editions sold only this year.
In terms of appearance, both special versions are unchanged from the regular version. Details were added to mark the company's 75th anniversary. Specifically, the details focus on the nostalgia of Vespa's early years with a set of stamps printed with the number 75 and the popular yellow color of the 40s fashion, in addition to a badge bearing the number 75 attached to the storage compartment. the front instead of the old logo of regular cars. Along with that is a set of spare tires hanging behind.
The instrument cluster is equipped with the same equipment as the GTS 300 Super Tech model, which is 4.3-inch TFT and Bluetooth connectivity from smartphones.
About the same engine as the regular model, i-Get is used on Primavera 150 75th Anniversary and HPE on GTS 300 75th Anniversary. The safety system is similar with ABS brakes on both versions and adds an ASR anti-slip system on the GTS 300.
Basically, the suggested price of these two special editions will be about 10% higher than the regular model. It should be noted that for the Primavera 150 75th Anniversary model, with a cylinder capacity exceeding 125cc, an additional 20% excise tax will be charged, thus predicting the Vietnamese price for the two models at over 100 million respectively. with Primavera and 200 million with GTS 300, not to mention the paperwork, the amount is probably higher.
One more minus point from Vespa products for the Vietnamese market is that the weight of the vehicles is still very large (160kg for GTS 300), with the traffic not being clear, with the weight of this car also is a problem if it has to be managed. Typically, in the case of Vespa 496, many people have owned it, but it is mainly "covered with mats" because after a few rides, it was too tired because of its heaviness.
The motorcycle market in three Southeast Asian countries, Vietnam, Thailand and Indonesia, has many similarities and is certain that Vespa will also introduce this model in Vietnam in the near future when it also has a representative unit. in Viet Nam.
Primavera 150 75th Anniversary model: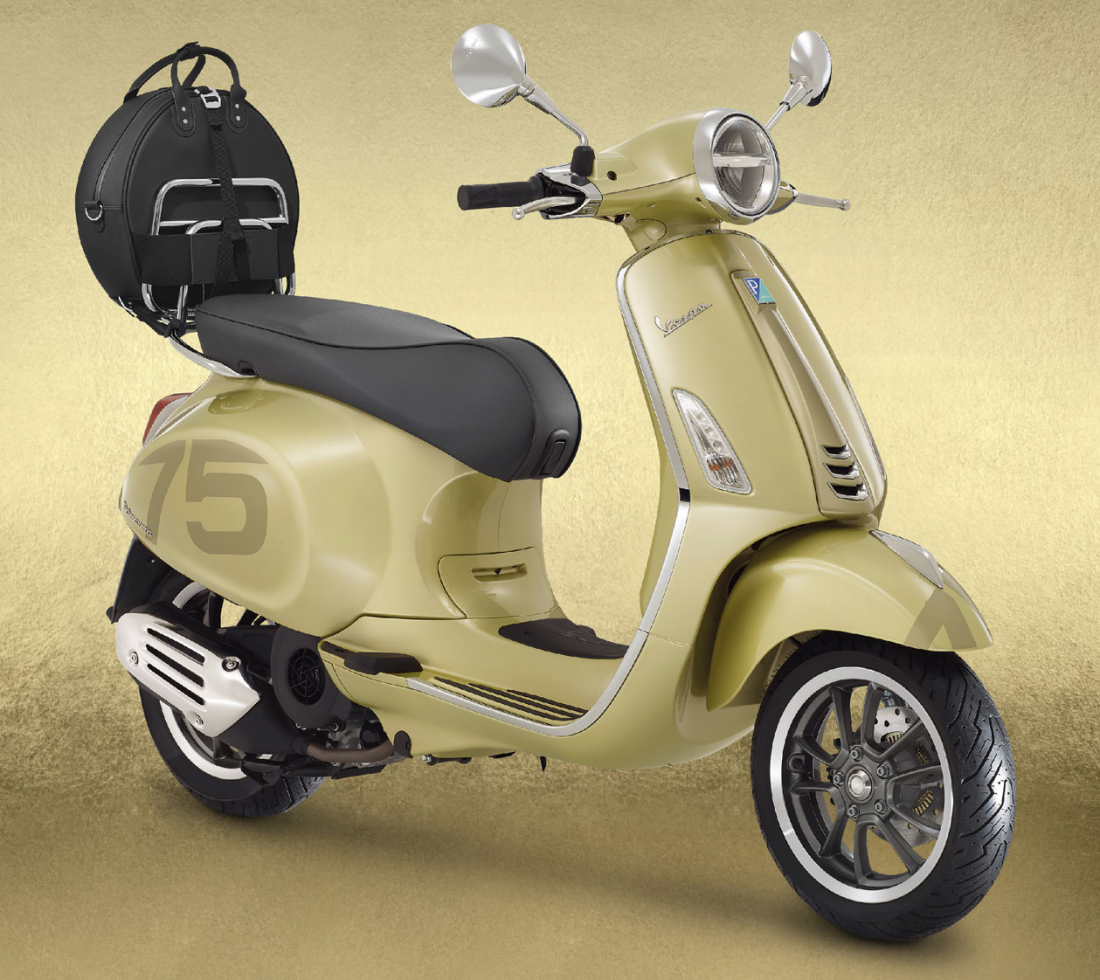 Vespa GTS 300 HPE 75th Anniversary model: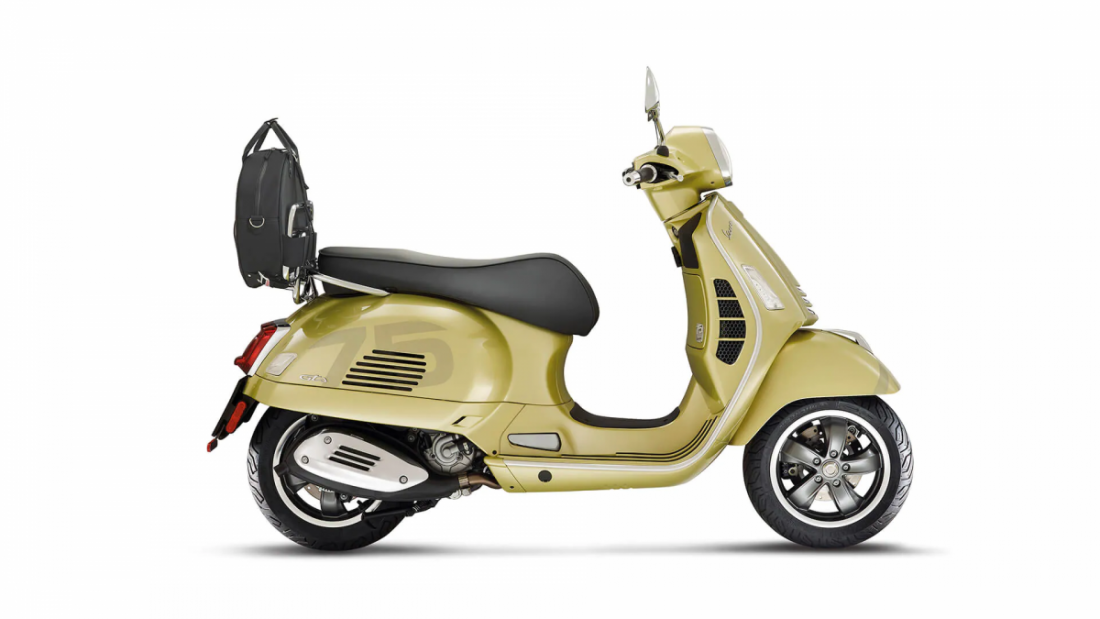 .