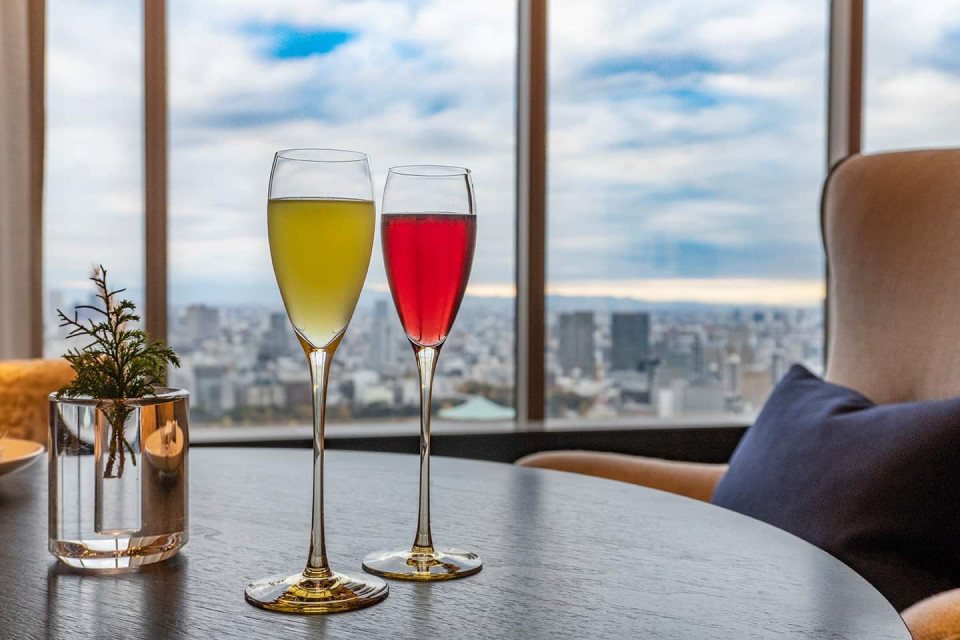 Just hearing the name "Four Seasons" brings to mind the words sophistication and elegance.
The Four Seasons Hotel Tokyo Otemachi, which was born in Otemachi, naturally preserves the history of its brand elegance, and offers an elegant afternoon tea with an unparalleled view of the Imperial Palace East Imperial Garden.
Just hearing the name Four Seasons, sophistication and elegance come to mind. The new Four Seasons Otemachi upholds the brands history of elegance and presents a classy afternoon tea with an unmatched view of The Imperial Palace and Gardens.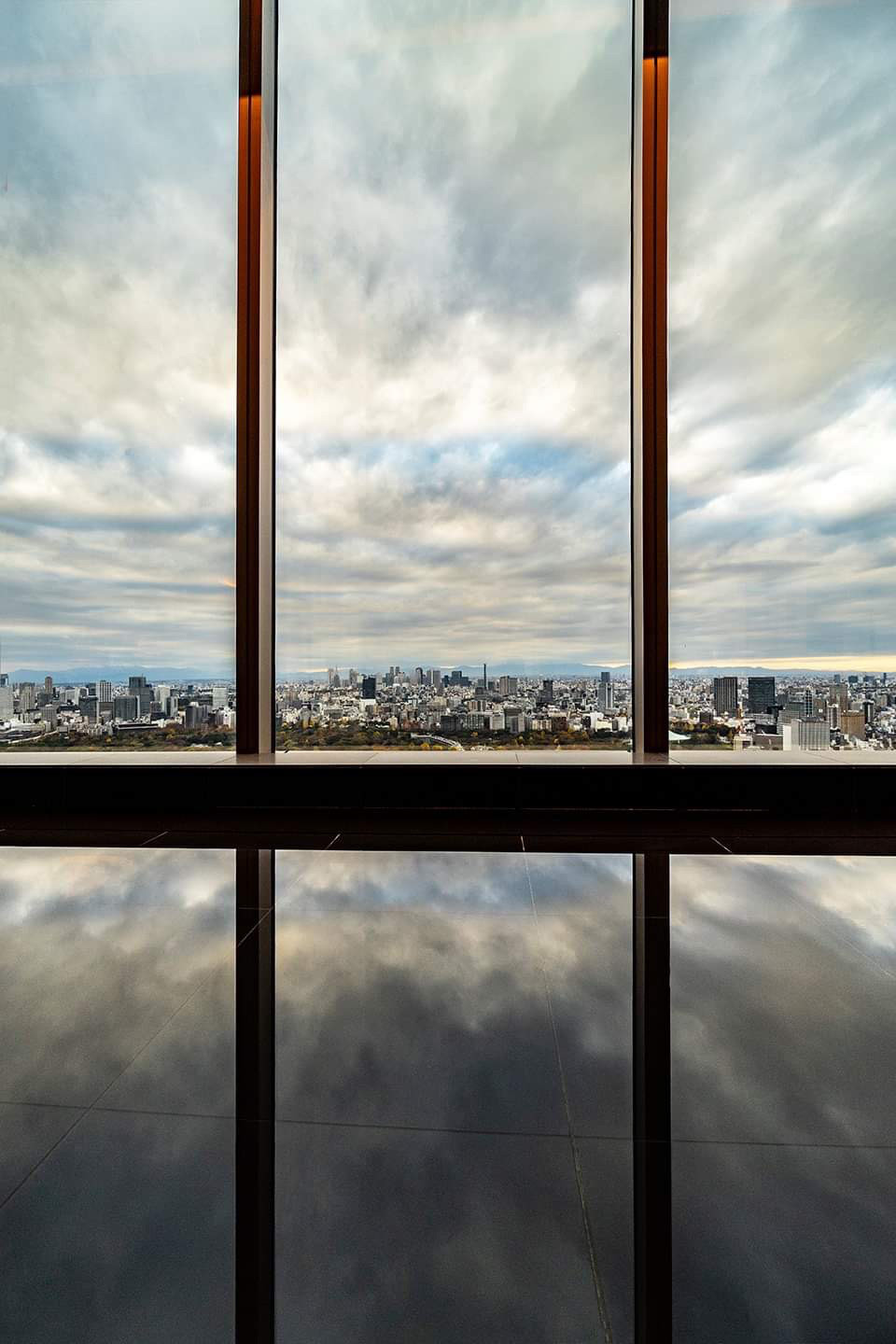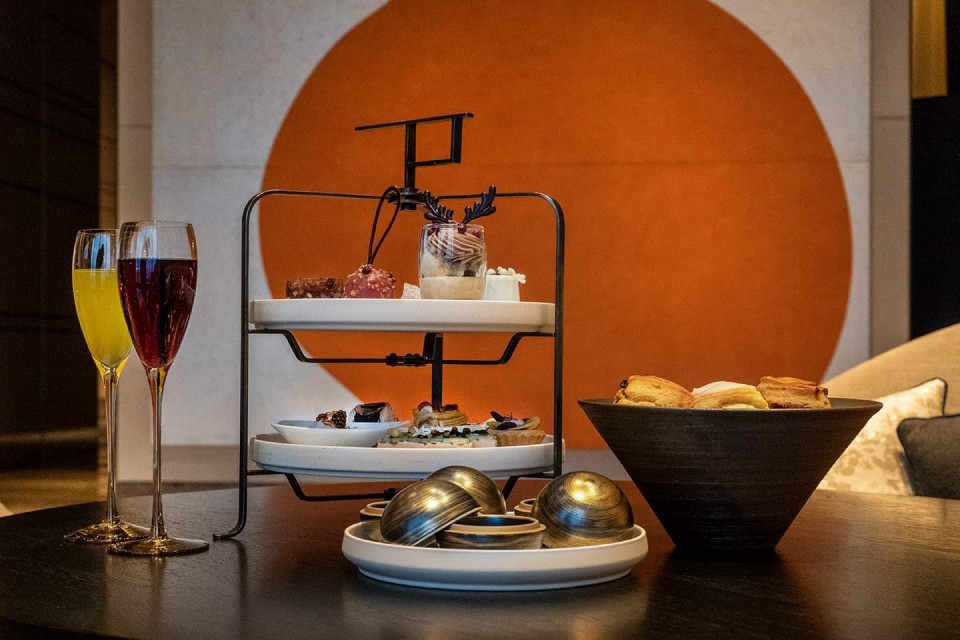 Please enjoy this afternoon tea, which is a wonderful collaboration of Ginza Higashiya's traditional Japanese sweets with sweets by executive pastry chef Yusuke Aoki.
Join me in tasting this Festive Afternoon Tea that chef Yusuke Aoki presents melding modern cuisine and Japanese traditional sweets, like the clever addition of sweets from famed Higashiyama.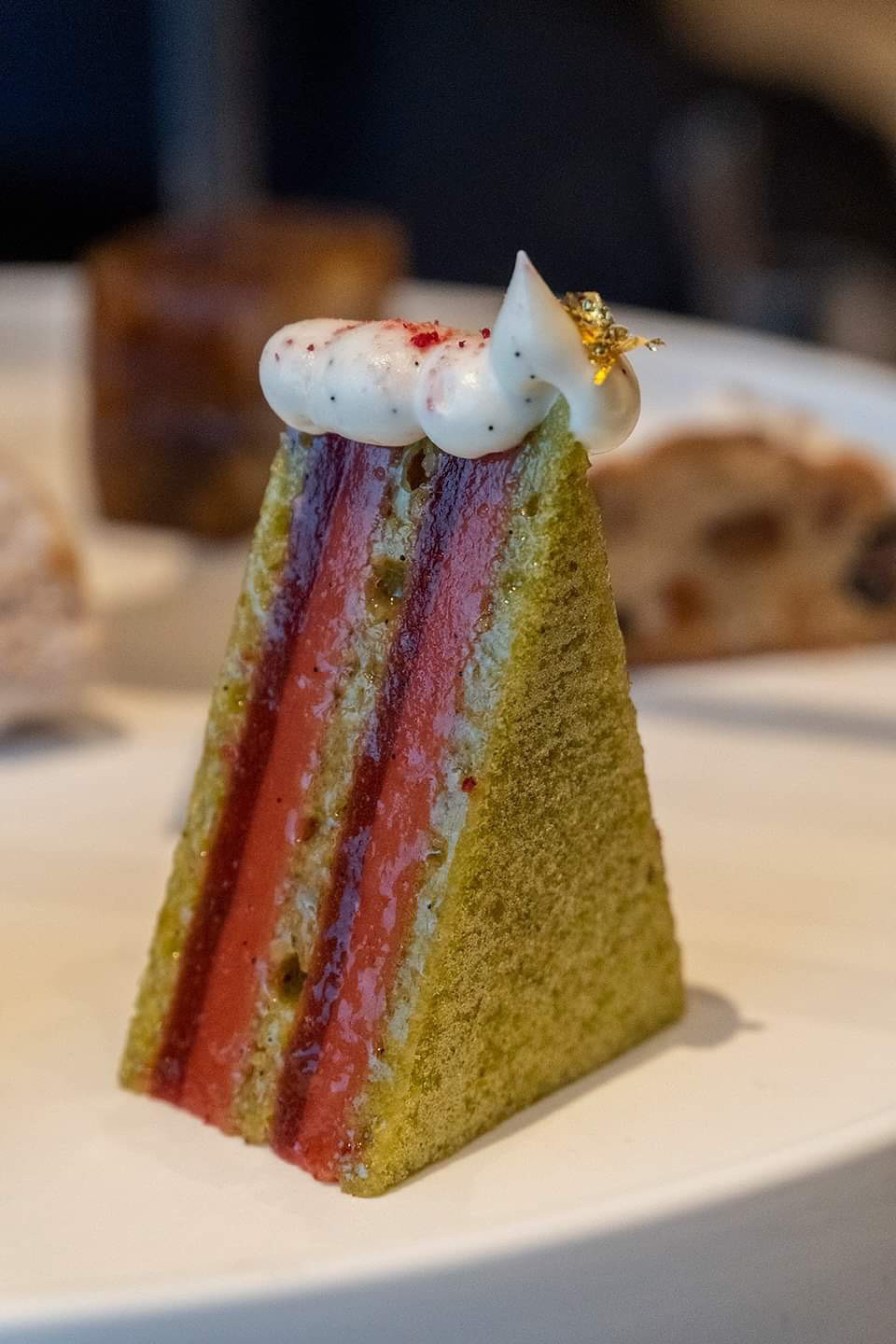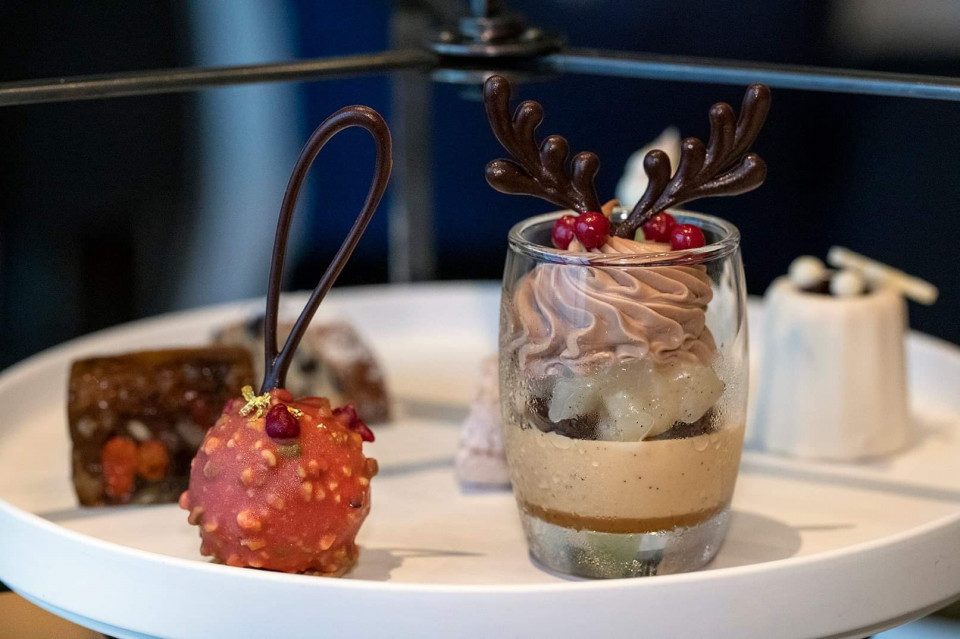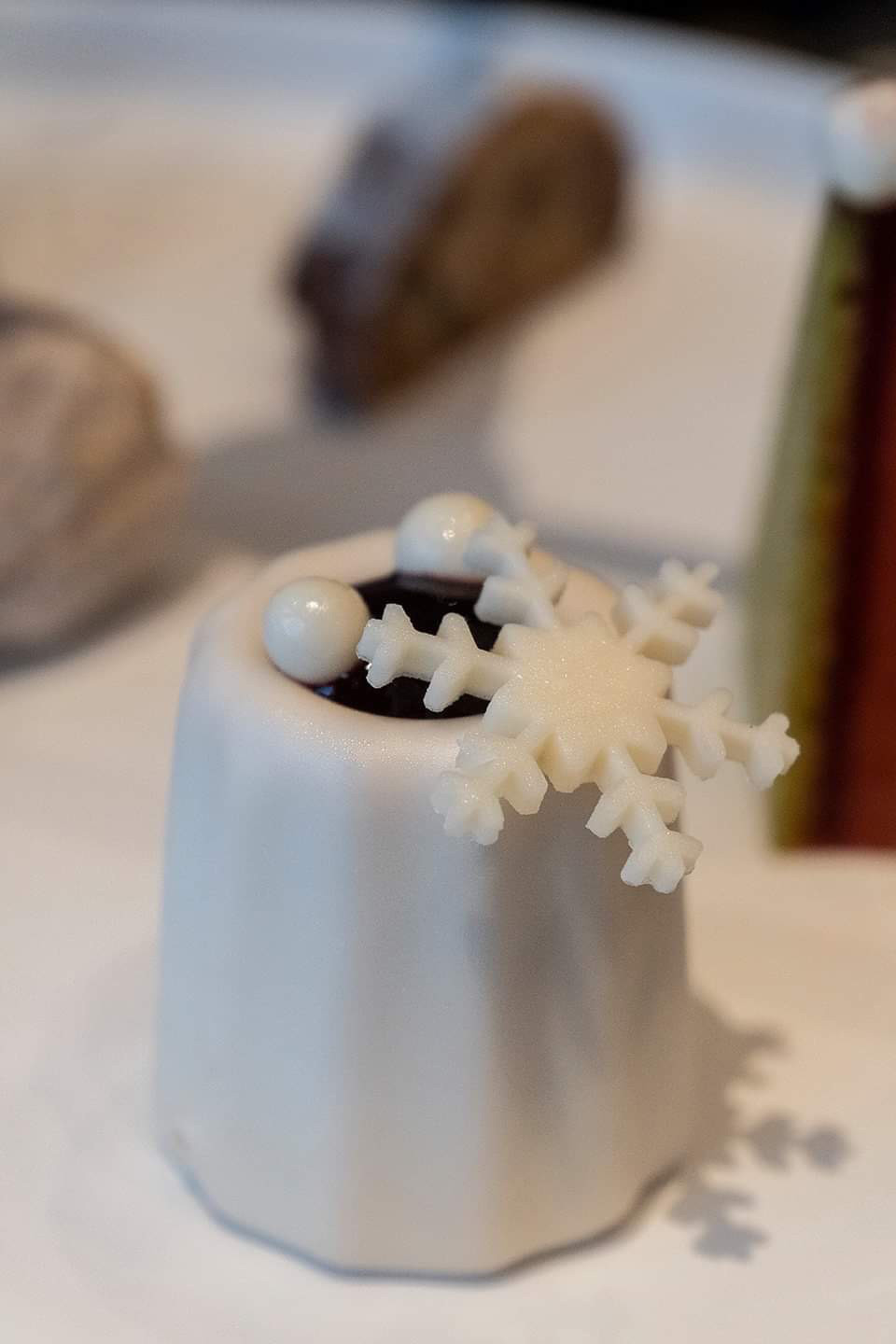 HIGASHIYA seasonal sweets
HIGASHIYA's persimmon clothes
Stollen
Red fruit and lime cake
Glass dessert with spice caramel, pear and chocolate
Marron and hazelnut, cassis cake
Tayberry crunchy Christmas balls
SWEET
HIGASHIYA, SEASONAL SWEET
HIGASHIYA, DRIED PERSIMMON BUTTER
STOLLEN
BERRY LIME PISTACHIO CAKE
SPICED CARAMEL PEAR CHOCOLATE
CHESTNUT HAZELNUT CASSIS
TAYBERRY CRUNCHY MOUSSE BALL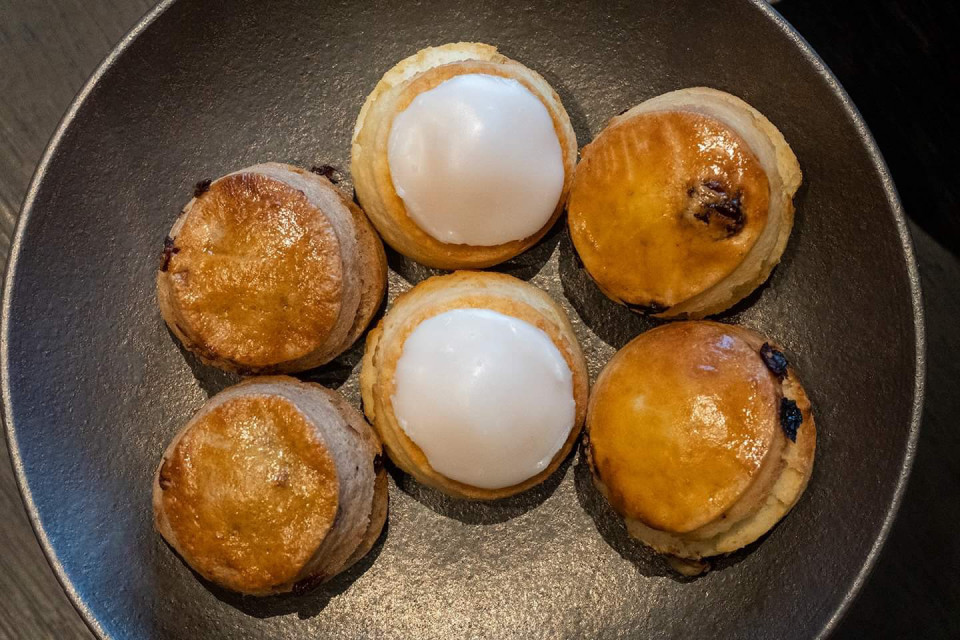 SCONE
YUZU LEMON GLAZED, RAISIN, SPICED GINGERBREAD
CLOTTED CREAM
SEASONAL FRUIT JAM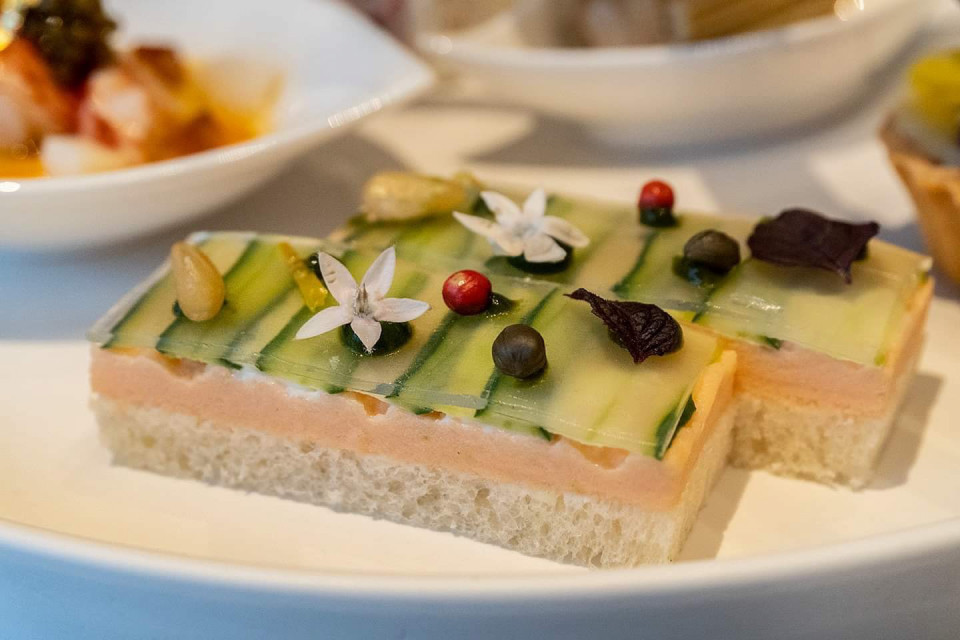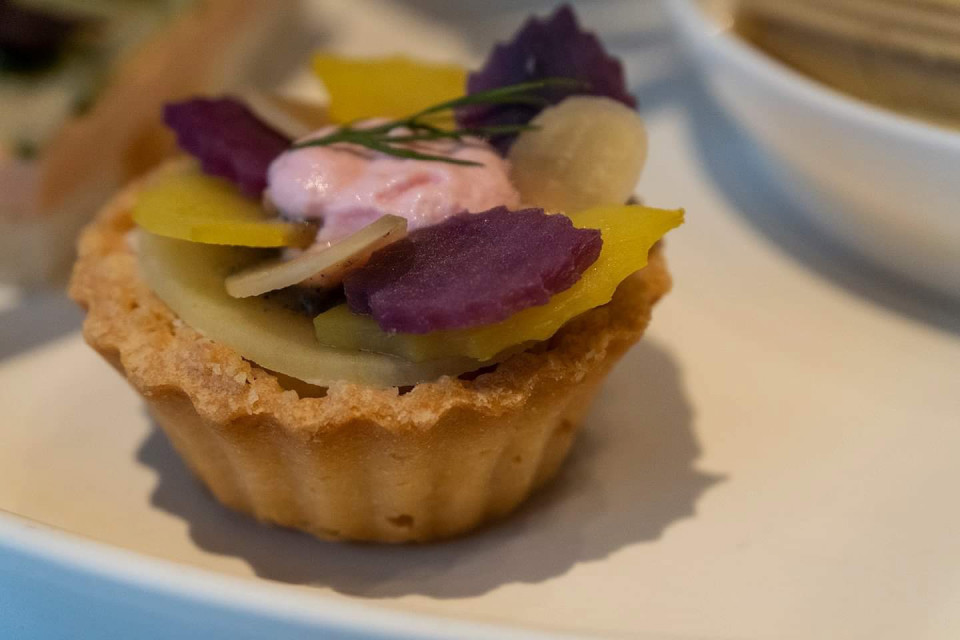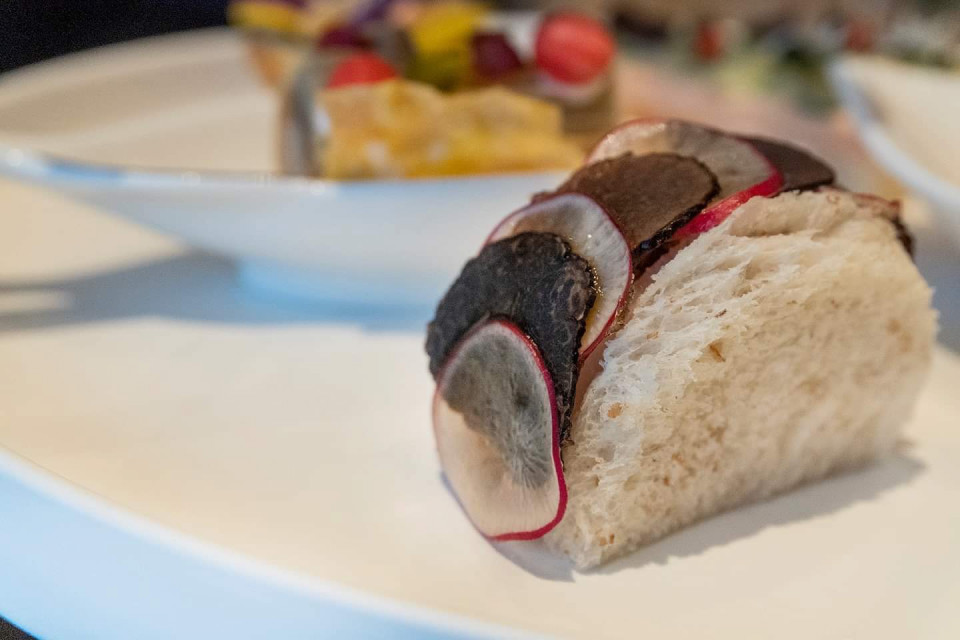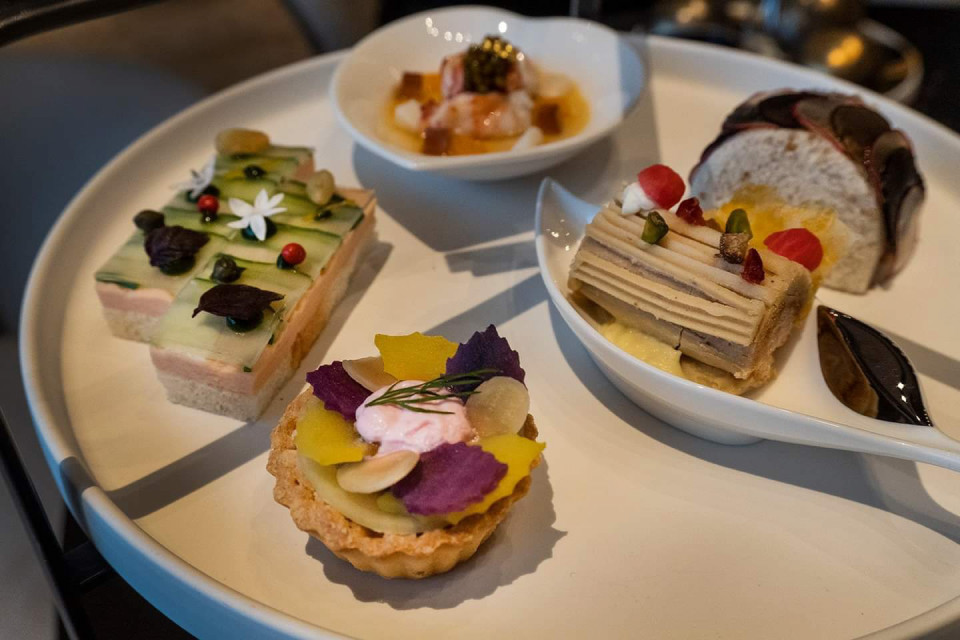 Savory
Ham and Brie Cheese Truffle and Radish Whole Wheat Bread
Salmon rillette and cucumber sandwich Yuzu and shiso scent
Edo misho foie gras cranberries and pistachios
Green onion cream Waguri bush
Royal Caviar of Omar Shrimp Lily Root Tangerine Jelly and Lobster Consomme
Sweet potato tartlet beet cream dried tomato
Sesame and ricotta cheese
SAVORY
PORK HAM, BRIE CHEESE, TRUFFLE, RADISH, WHOLE WHEET BREAD
SALMON RILLETTES, CUCUMBER SANDWICH, YUZU, SHISO FLAVORED
EDO MISO FOIE GRAS, CRANBERRY, PISTACHIO, ONION CREAM, CHESTNUTS BÛCHE
LOBSTER ROYAL, CAVIAR, LILY BULB, MANDARIN, LOBSTER CONSOMMÉ
SWEET POTATO TARTLET, BEETROOT CREAM, DRIED TOMATO, SESAMI, RICOTTA CHEESE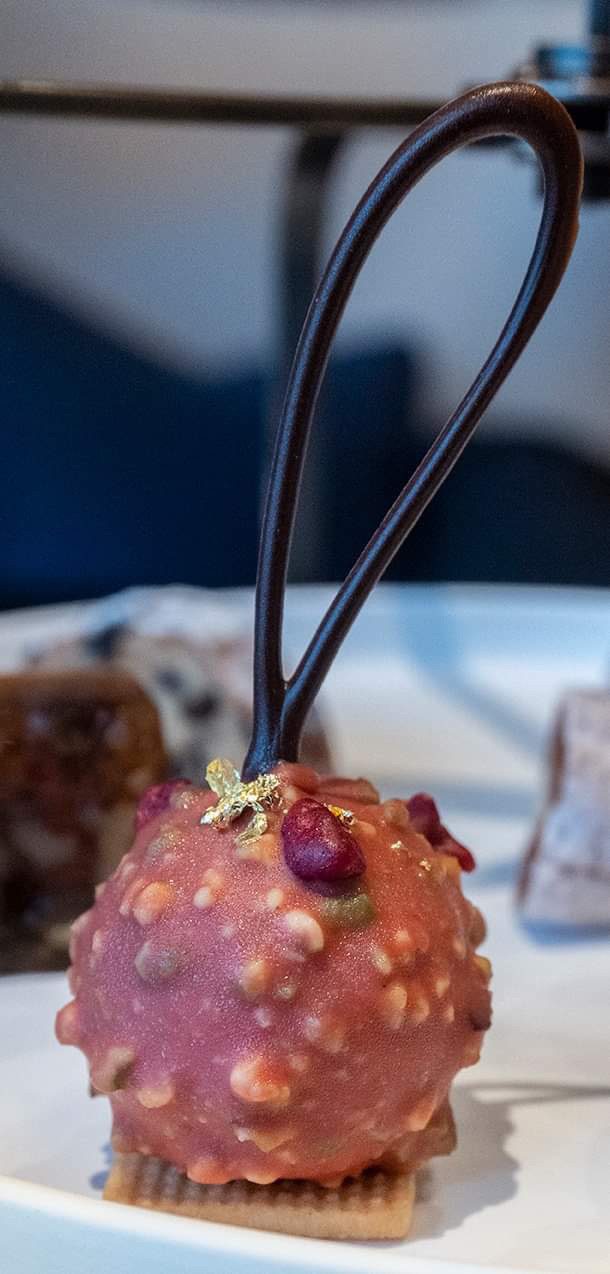 Jimmy Cohrssen