Recently, Sony released its latest financial report, revealing that PS5 sales reached 7.8 million units. In the investor conference call after the financial report was released, Sony CFO Yuki Yuki said that the company does not expect to completely solve the supply problem, and this year's supply is "unlikely" to increase significantly.
Affected by the global shortage of semiconductors, PS5 has been in short supply since its official launch. Shi Shi Yushu said on the conference call: "As I said before, our goal is to exceed the PS4 sales in the same period (in the second year of sales). But can we substantially increase the supply? No, this is unlikely. Semiconductors Shortage is a factor, but there are other factors that will affect production. Therefore, we hope that sales in the second year will exceed the 14.8 million PS4 sales in the second year."
However, Shi Shi Yushu also revealed that Sony is considering various solutions to deal with the shortage of supply chain, including considering changing the hardware design or looking for secondary suppliers. He said that Sony hopes to "flexibly adapt to the situation" in fiscal 2021.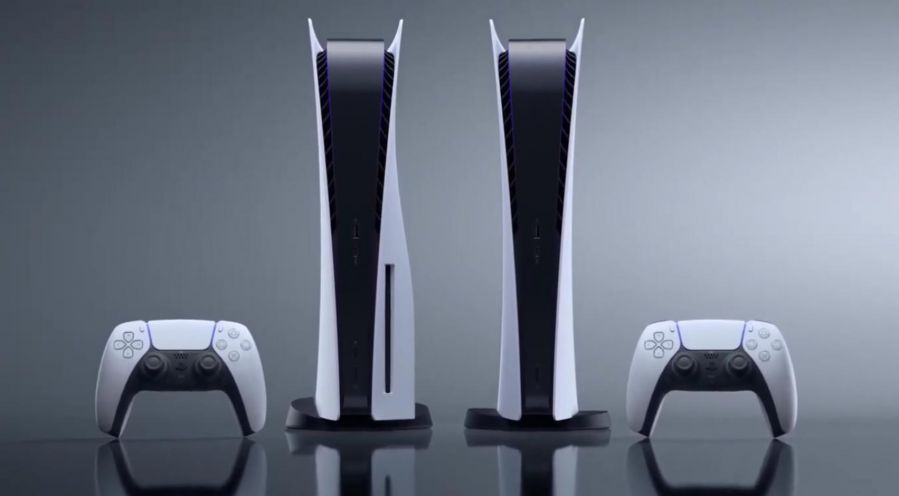 After the news came out, foreign media reported that industry insiders on the supply side of semiconductor components revealed that suppliers (including TSMC) may participate in redesigning the internal structure of PS5 in the second to third quarters of 2022 in order to integrate its 5nm The CPU is changed to AMD's new semi-custom 6nm CPU to save costs and increase production.
It is very necessary to provide output. Earlier, game console manufacturers sold hardware equipment at a loss at the beginning, and their profits were mainly made by game console software, services, and platform commissions. The new material released in the ongoing Epic VS Apple lawsuit confirms this business strategy of game console manufacturers. As a third-party witness, Lori Wright, vice president of business development for Xbox, was asked by Epic's lawyer Wes Earnhardt: "How much profit does Microsoft make on Xbox consoles?"
And she replied: "No, we sold the host at a loss." When asked if Microsoft has ever profited from the sale of Xbox devices, she said: "No."
However, due to the long time for the mainframe replacement, in the middle and late stages of this generation, the cost reduction brought by technological progress can generate profits. Daniel Ahmad, senior analyst of foreign media, said: "The unprofitable host hardware is considered a very important strategy in the late 1990s and early 21st century. PS5 and XSX|S are selling at a loss now, but it is very likely to be profitable in the future. The PS4 is likely to be Sony's first game console to subvert the above concept. Although Sony has significantly reduced the price of the PS2 to $99, the PS4 has remained at the price of $299 for many years and has achieved profitability." He also It is mentioned that Nintendo is an outlier in this market. It never loses in terms of host hardware. Selling NS is definitely profitable.
It seems that game console software is the main source of money for game console manufacturers. Prior to this, Shi Shi Yushu also revealed that in the new fiscal year, Sony intends to enhance PlayStation's game lineup by investing in game studios, whether it is a first-party or a third-party studio. "As Sony further strengthens the development of first-party games, we intend to invest about 20 billion yen in budget for developers and other internal costs. At the same time, in order to expand the game lineup, in addition to actively investing in our first-party studios, We also intend to strengthen cooperation with third-party studios."
A recent interview by Sony President Jim Ryan also confirmed this action. He said that Sony has been "quietly" investing in first-party games and further seeking merger and acquisition opportunities to enhance internal development capabilities. Sony previously announced a collaboration with former Stadia head Jade Raymond and invested in a multiplayer game by Bungie.
Similarly, since its launch, Epic Game Mall has given away at least one free game to players every week. The purpose is to attract players to buy more game software in its game mall. It obtained nearly 5 million new member registrations by giving away free games. However, although "Xijiayi" has attracted many new users, most of the players are "only receive but not buy".
Of course, there are marketing costs for giving away free games. According to statistics, during the nine months from December 2018 to September 2019, Epic's total spending on giving away free games was 11.658 million U.S. dollars. According to the court documents of Epic and Apple's lawsuit, only about 7% of Epic's "Happy Plus One" players will spend money on games, and the remaining 93% (about 18.5 million users) are "white prostitutes".
Game makers sell more game software to make money by selling more game consoles. Presumably Tencent has also taken a fancy to the way of making money. There is news from the industry that Tencent may release a game console this month: ONEX PLAYER handheld. It is reported that it is equipped with the Win10 operating system, can be connected to the graphics card dock and keyboard and mouse, and can play PC platform games such as "Cyberpunk 2077" and "Death Stranding". In terms of hardware configuration, "ONEX PLAYER handheld" is equipped with the 11th generation Intel Core i7-1185G7 and IRIS Xe GPU, and has 2TB of storage space and an 8.4-inch IPS screen with a resolution of up to 2560×1600 and a joystick for games And buttons are based on the standard design of the Xbox handle, and the body has a large heat sink with dual heat pipes and dual fans.
One thing worth thinking about is that since the ONEX PLAYER handheld is equipped with the Window system, it must be expected to land in the game store on the PC side in the handheld.

Original: https://mp.weixin.qq.com/s/MVON24L0TZPMbZh0ZhRJWA
.