Using software to draw house diagrams, home design, which premises to work with is not only a problem of new engineers but also experienced designers. Please see the reviews of ElectrodealPro to find the best software for home design, drawing house plans, premises like Home Design 3D, Autodesk 3Ds Max .. to install on your computer.
Related posts
Top 5 3D housing design software
How to create 3D home diagrams with Autodesk 3Ds Max
(Giveaway) 3 years free license Fusion 360, AutoCAD, 3ds Max, A360, Maya for teachers and students
Link download Autodesk 3ds Max 2020
The simplest 3d drawing software
If many engineers and designers choose Sweet Home 3D software to design houses and premises, many people do not like this software. Although the advantage of Sweet Home 3D is that it supports Vietnamese language. New users, who are learning home design, and premises can also be much simpler with Sweet Home 3D. But in fact, the language problem on specialized software like this is not too difficult. Because most designers are familiar with English design software for a long time, and sometimes the software is translated into Vietnamese without the exact meaning of the feature, making it difficult for us to use. . If you do not like Sweet Home 3D, you can choose other home planning, home design and plan software. ElectrodealPro believe that the following software will satisfy the most meticulous and careful designers.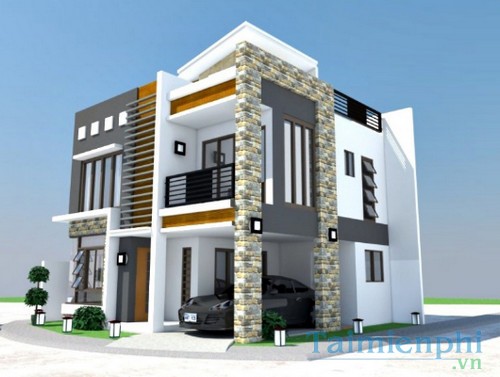 Software for drawing house plans, home design, premises:
1. Home Design 3D
Home Design 3D: Download Home Design 3D
The first software that ElectrodealPro wants to mention is Home Design 3D. This is software that allows you to view images, objects and create 3-dimensional models, or simply convert. Home Design 3D's 3D technology also helps design professionals a lot in creating home plans, designs of houses or premises.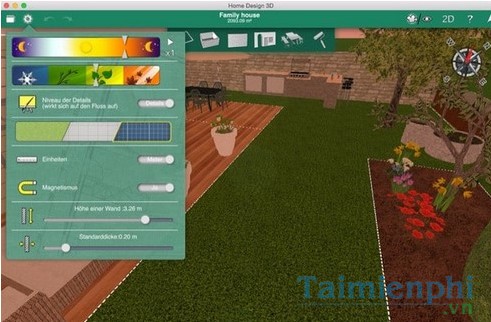 Changing the size of the land area, the size of each object in Home Design 3D is very easy. Not only that, in Home Design 3D also supports a lot of home items, furniture with standard sizes. You can use these widgets to simulate your drawings. Customers will certainly find it more interesting to arrange their furniture and items on the drawings to easily arrange furniture in the future.
2. Autodesk 3Ds Max
Autodesk 3Ds Max: Download Autodesk 3Ds Max
The name Autodesk 3ds Max is probably too familiar to design professionals. Not only in the field of housing, interior design, but also Autodesk 3ds Max has the ability to design game graphics, animation, graphic effects in the most professional way. The ability to handle large and complex animations is also the highlight of Autodesk 3Ds Max, allowing you to customize easily on this software.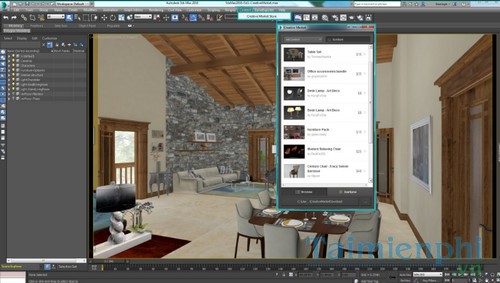 3. Super Home Suite
Super Home Suite: Download Super Home Suite
Next up is the Super Home Suite. This software is a specialized tool in housing design. With the ability to calculate accurately, Super Home Suite allows you to design standard space, the details clearly, with high accuracy. In addition, when designing a complete house with Super Home Suite, you can also paint the house's walls, easily arrange windows, doors, and stairs to best suit the house and land area you are designing. next.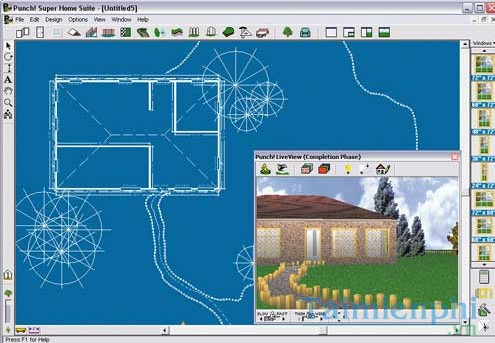 https://thuthuat.taimienphi.vn/phan-mem-ve-so-do-nha-thiet-ke-nha-mat-bang-23225n.aspx
In addition to the three software for drawing house plans, home design, and premises mentioned above, there are also many other highly appreciated software design. One of the other new 3D design tools that has significantly updated is AutoCAD 2018. So what's new in AutoCAD 2018, what's special or not. We have gathered all the information about this software, questions like AutoCAD 2018, what's new or where to download AutoCAD 2018 are also clearly answered for you. If you are a loyal user of AutoCAD, then you should not ignore this version of AutoCAD 2018.
.