With the blur image processing software in the article below, it will be a "cure-all" for many of you when accidentally ruining your souvenir photos, especially with blurred, blurred photos. The following guide will give you more details about this blur image processing software.
Related posts
How to use SmartDeblur, recover more beautiful and blurred photos
How to install SmartDeblur
How to use SmartDeblur
Using SmartDeblur recovers blurred photos to sharpness
(Giveaway) Copyright free Videomizer, handle video photos on 3/7
You have a picnic, friends ask you to take a photo and when you go home you open it to see most of them are blurred, blurred due to hand shake or focus is not correct. Don't worry about it blur image processing software The following will help you to improve the image blur somewhat and make the image sharper.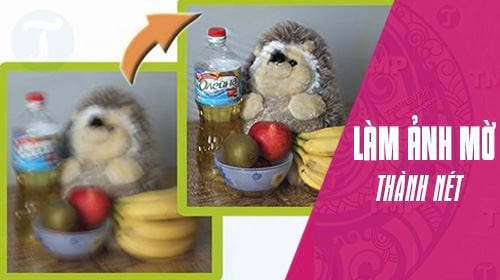 The blur processing software that we are talking about is SmartDeblur, the current leading software in the field of image sharpening. How to use SmartDeblur is also very simple when optimized for the user so when using SmartDeblur You will not need to do much exercise to get the results you want.
Soft image processing software, making images sharper
– Download software SmartDeblur to your computer here, download SmartDeblur.
Step 1: After downloading the software, install SmartDeblur, click next to pass the welcome screen like any other software.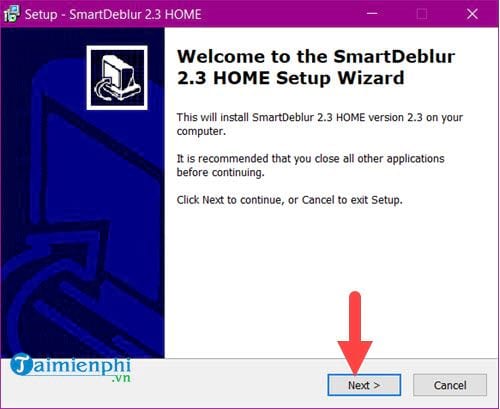 Step 2: Next you choose select I accept the agreement to agree to the terms and then click Next.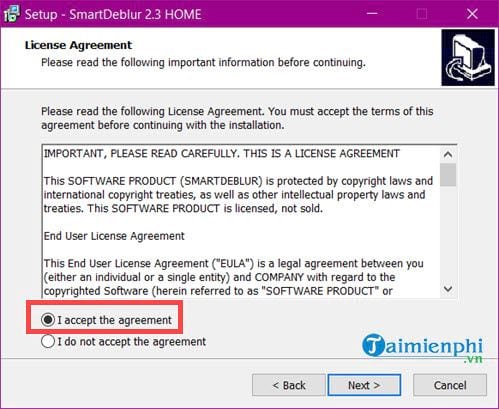 Step 3: Here you choose the path for SmartDeblur or not, leave it as it is and click next until we meet Install.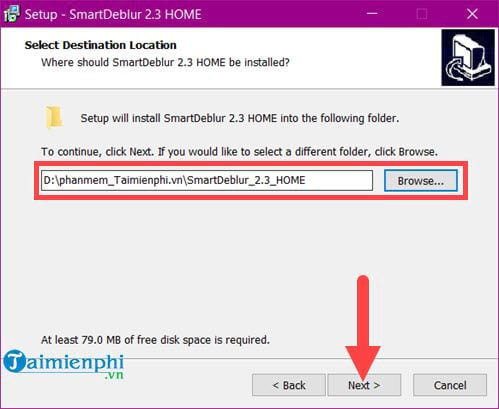 Step 4: And of course we click Install to install SmartDeblur software.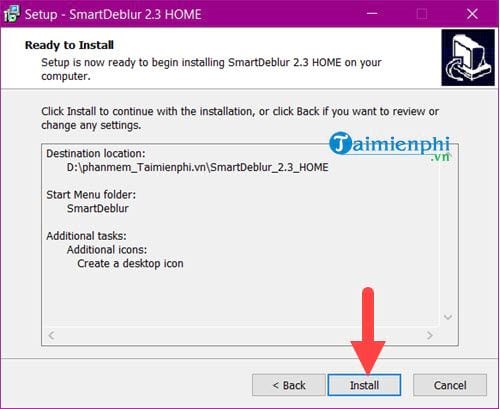 And after the installation is complete, click finish and start using SmartDeblur blur image processing software only.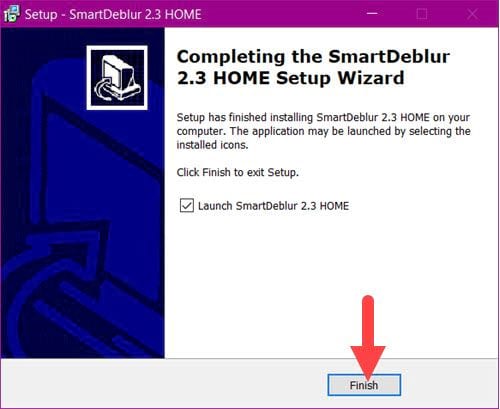 Step 5: On the software interface we choose Open to open the blurred photo.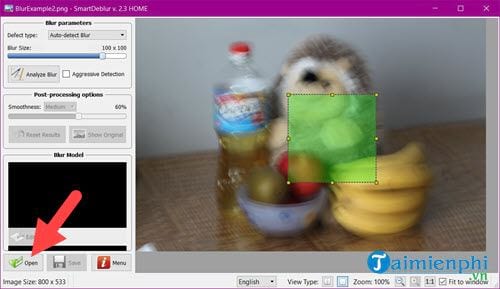 Find the path containing the image that requires blurry image processing software.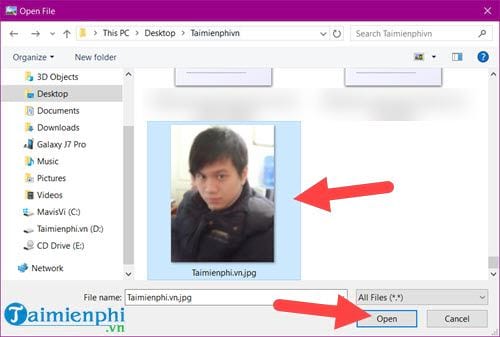 Step 6: After opening, just click Analyze Blur let SmartDeblur software automatically process your images.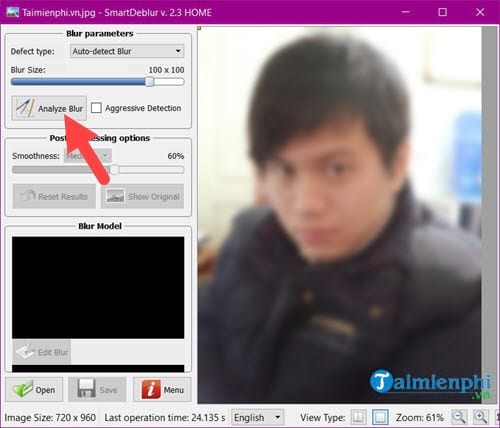 If a message pops up, just ignore it and press OK Okay, this is simply a notice of selecting the sharpening area for faster processing by the software.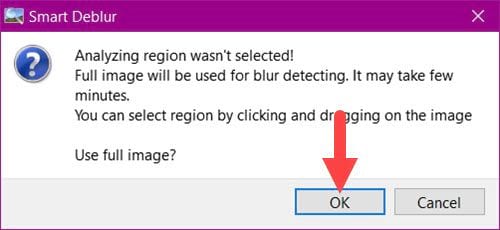 Step 7: Finally, you will get the results as below, the software processing the blurry image with SmartDeblur gives quite good results, isn't it?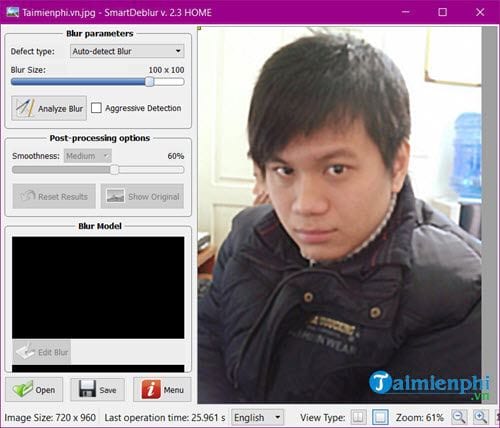 Your remaining task is to save the image only, of course, the blur image processing software can not help you handle it 100% as you like, but only somewhat.
https://thuthuat.taimienphi.vn/phan-mem-xu-ly-anh-mo-lam-anh-net-hon-35877n.aspx
The above is the guide for the blur image processing software, through here you can see that using SmartDeblur to restore the blurry image to become sharp is quite good, right now SmartDeblur is the best software we can use so please Use SmartDeblur to restore blurry photos If there is any more optimized software than ElectrodealPro, you will be introduced immediately.
.