How to smooth skin, beautify the skin in pictures with PicsArt on your computer, Laptop using Windows 10 will help you have a beautiful, smooth skin. No need for Photoshop photo editing software, just with PicsArt easily installed on Windows 10, you will have a perfect skin before sharing on social networks.
Related posts
Write text on images in Photoshop CS6
Link download Adobe Photoshop CC 2020 FULL
How to fix Adobe Photoshop CC crashed or slow
Compare Adobe Illustrator and Photoshop, similarities and differences
Create new photos in Photoshop online
PicsArt is a well-known photo editing application on today's smart mobile phone operating systems, and with PicsArt on our computer we can freely create, make pictures pleasing and artistic. your own way. Like PicsArt, PhotoScape or Photoshop are all software that support users to edit photos through simple and convenient operations.

PhotoScape is a small photo editing software suitable for those who do not know the depth of photo editing on professional software, in addition, PhotoScape also supports creating funny, lovely animations. , see how create animations using photoscape to know how. Also in the article below, ElectrodealPro will guide you how to smooth skin with Picsart right on your Windows 10 computer.
Instructions for smoothing skin with PicsArt
First you need to install PicsArt on your computer.
You can download PicsArt here: Download PicsArt
For Android device: Download PicsArt for Android
For iOS device: Download PicsArt for iPhone
For WinPhone device: Download PicsArt for Windows Phone
Step 1: Start PicArt once the installation is complete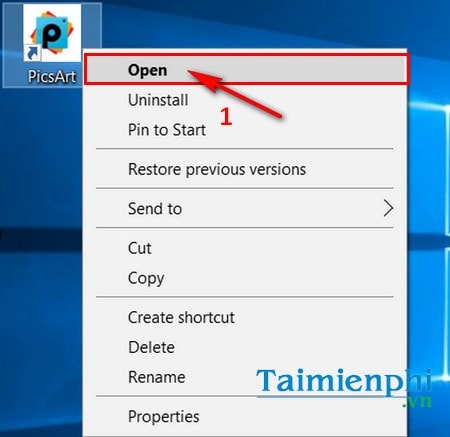 Step 2: On the program interface, we choose Edit.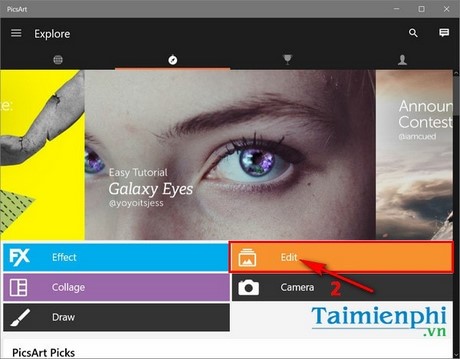 Step 3: To choose a photo to edit, we click on the photo frame icon on the screen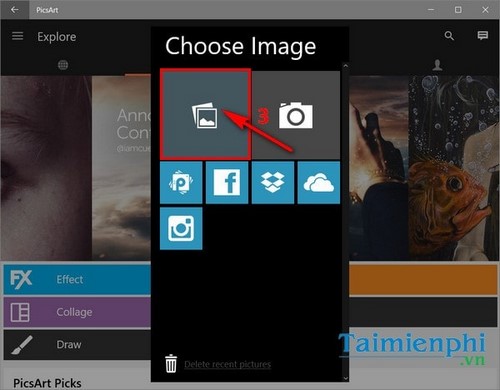 Step 4: After selecting the image to edit, we choose Effect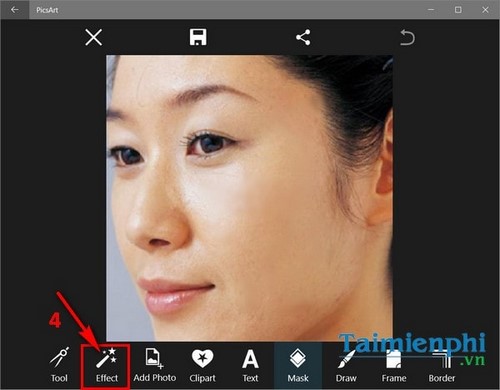 Step 5: Here we choose the function Currentions from the arrow icon in the left corner of the screen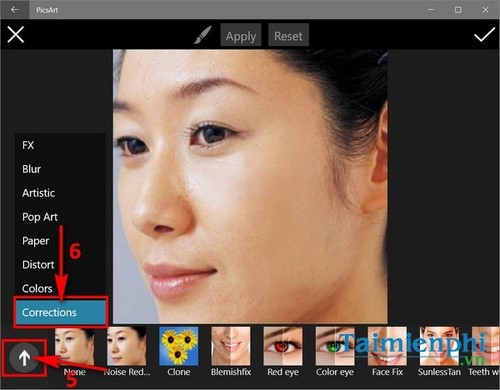 Step 6: We choose the function Facefix in the function bar at the bottom of the screen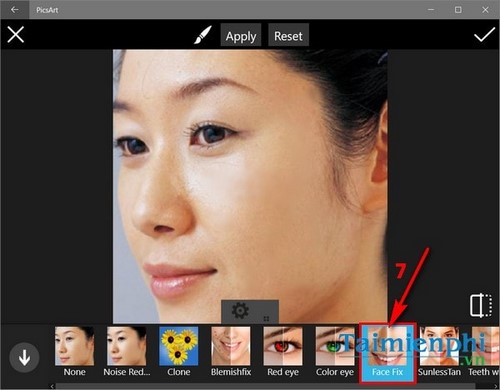 Step 7: Here we adjust the parameters that will be used to smooth the face, Then click the settings icon in the frame to hide the adjustment panel.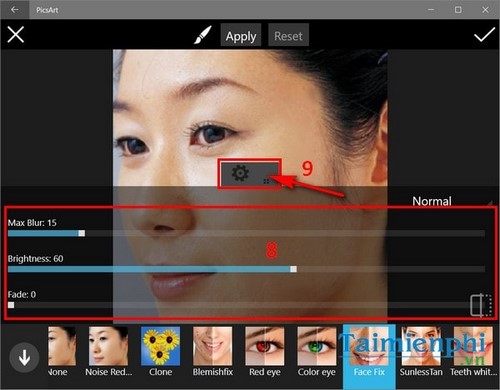 Step 8: Here we will use the mouse to click on the areas of the face to smooth the skin, and here are the results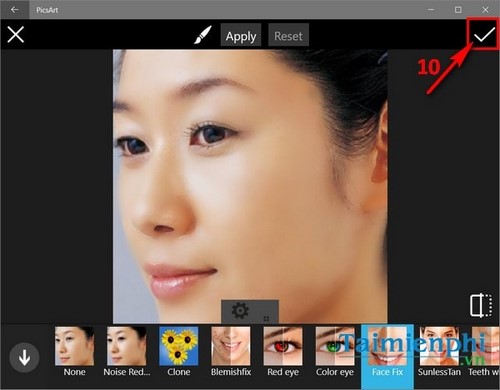 Click the (v) icon in the right corner of the screen to confirm that the editing is complete.
Step 9: Click the icon Save at the top to save the finished edited image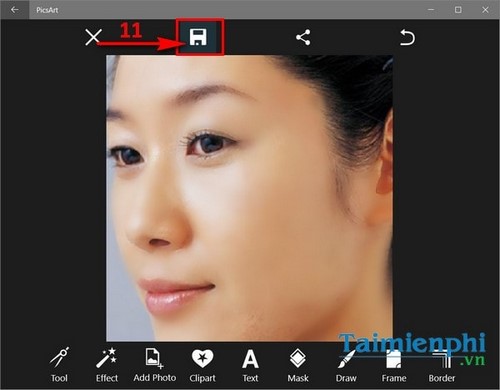 So we have smooth skin with Picsart already quickly. In addition you can also refer to the article Photo background separation on PicsArt Phone for efficient use of Picsart on phones.
Like PicsArt, Photoshop software on your computer also supports many diverse and interesting photo editing features that readers can refer to. With this photo editing software, you can easily change hair color in Photoshop to make the character image more unique.
Or if you want to create a blurred background frame behind as you like, simply follow the instructions in the article on how to blur photos in Photoshop.
https://thuthuat.taimienphi.vn/lam-min-da-bang-picsart-tren-may-tinh-7180n.aspx
Using Picsart on iphone, you can see how Skin smoothing with Pisart on iPhone To get the best photos with smooth skin, help you confidently share on social networks.
.