Known as a fledgling sound brand in Vietnam, few think that Skullcandy Indy has an impressive sound quality, the battery life of buffalo and especially a very affordable price of just over VND 2 million of the product. .
Since the launch of Airpods, the true wireless headphones are gradually becoming a trend with the dense appearance of many products stretching across different segments. However, most truly quality headphones have a price that is not cheap.
Although Chinese brands use "cheap" tactics to give users the opportunity to have easier access to the convenience of wireless headsets that are completely offered. However, the common drawback of most of these low-cost products is the sound quality and the ability to connect is not really convenient. In this situation, the appearance of Skullcandy Indy created a new wind for users.
Experience using
Why is Skullcandy Indy a new wind? First of all, I have to mention the connectivity of the product. If cheap products are connected directly to the headset and the steps to synchronize the ears are quite complicated, difficult to use.
With Skullcandy Indy, I can connect easily by putting on and using two hands to touch the headset at the same time to automatically sync and connect to mobile devices. I personally appreciate the connection method of the product, although it will be a bit difficult when I first connect, but the next time users just need to put on headphones can already be used.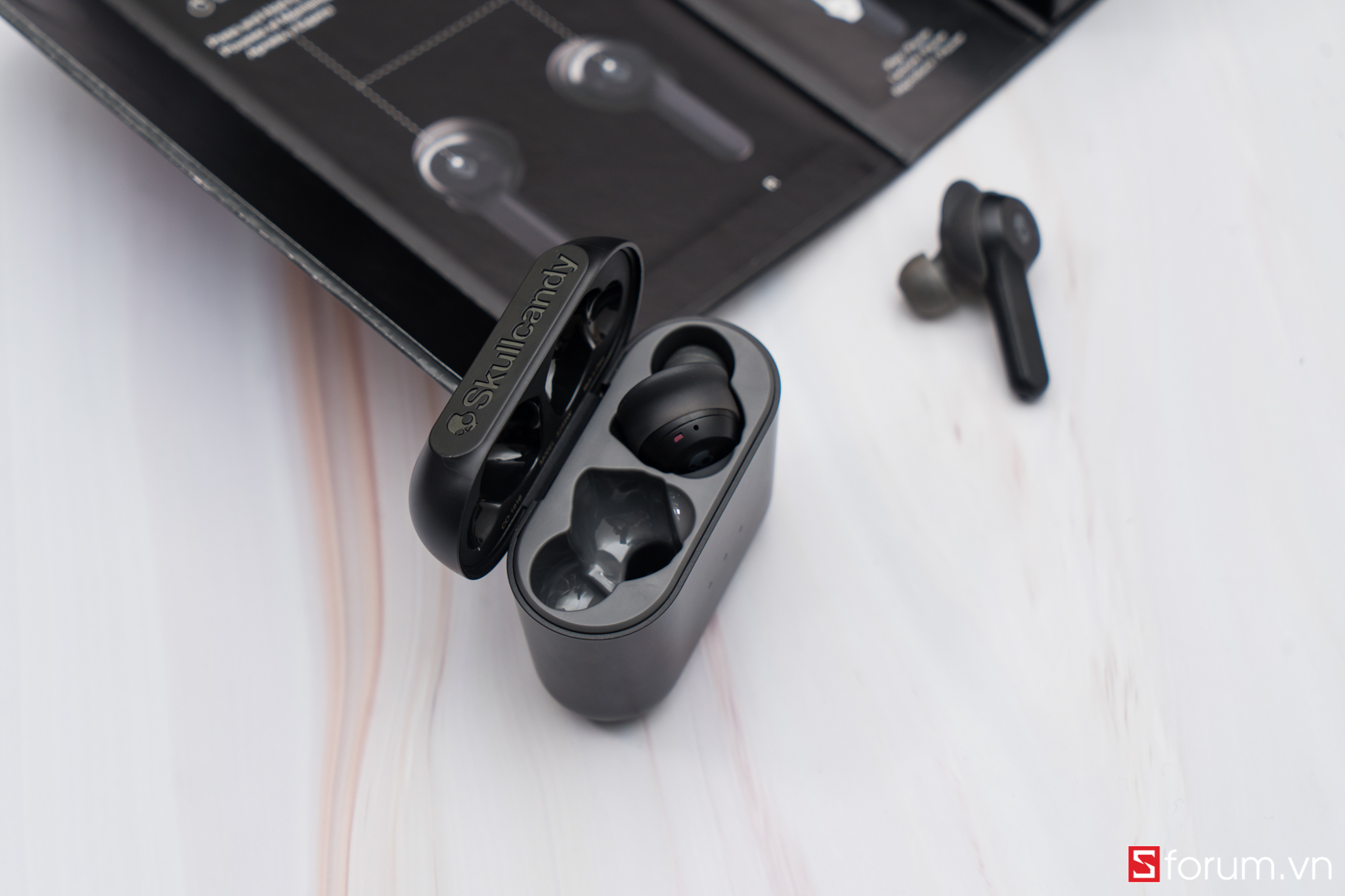 Using Bluetooth 5.0 connection is also a bright upgrade of Skullcandy Indy. It not only helps headphones to be able to connect faster and better, but also helps the headset to operate effectively within 10 meters of the source and has no latency or connection loss. .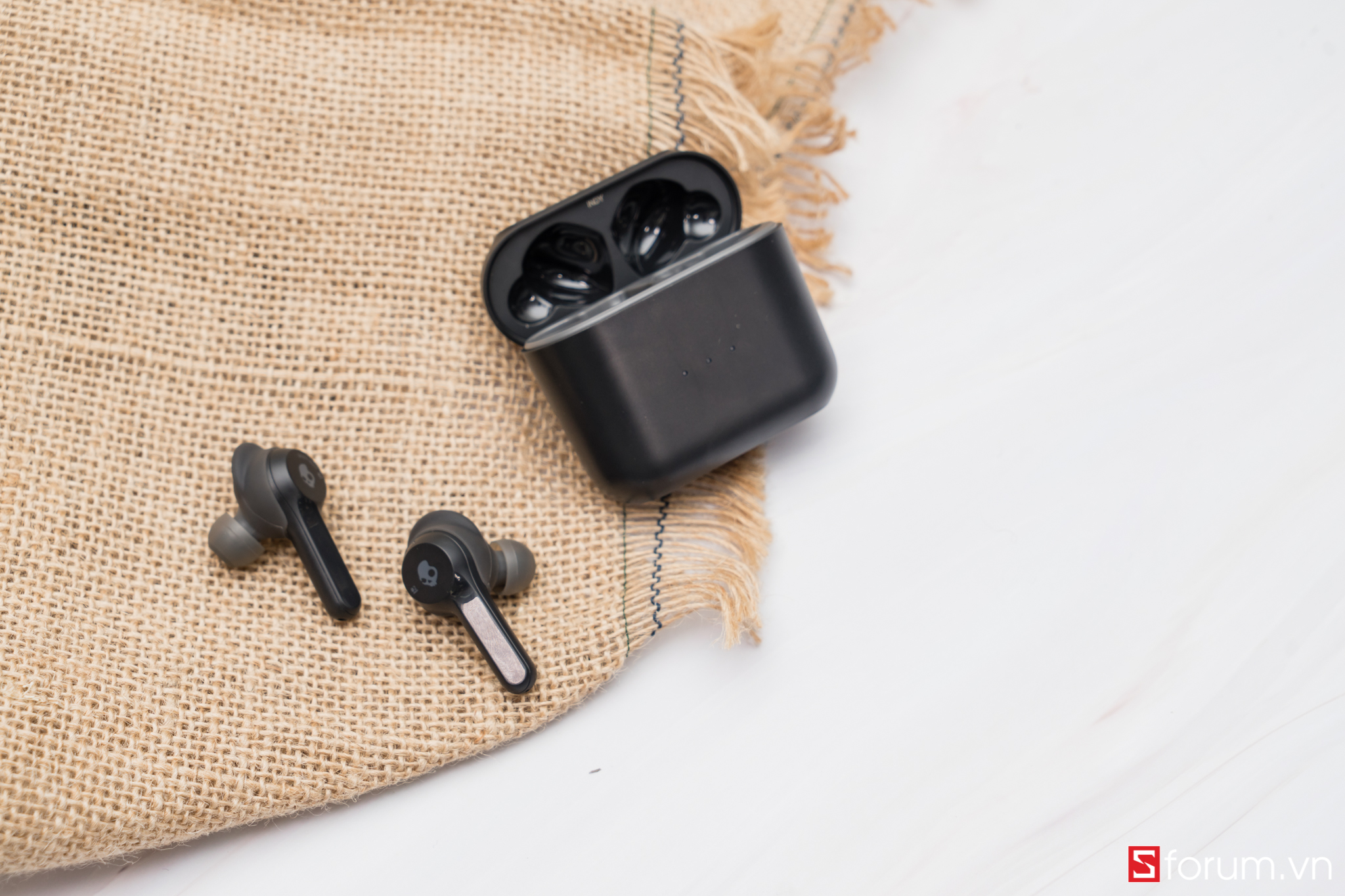 Besides, Skullcandy Indy also offers very good interaction through touch and swipe gestures on the earpiece surface. With just a few simple steps, users can fully control the volume level, play / pause, transfer songs while listening to music and, of course, receive / reject calls.
In fact, except for the increase or decrease of the volume is a bit difficult because the touch surface is a bit small, all the remaining operations are done easily and have a relatively fast response time thanks to Low friction.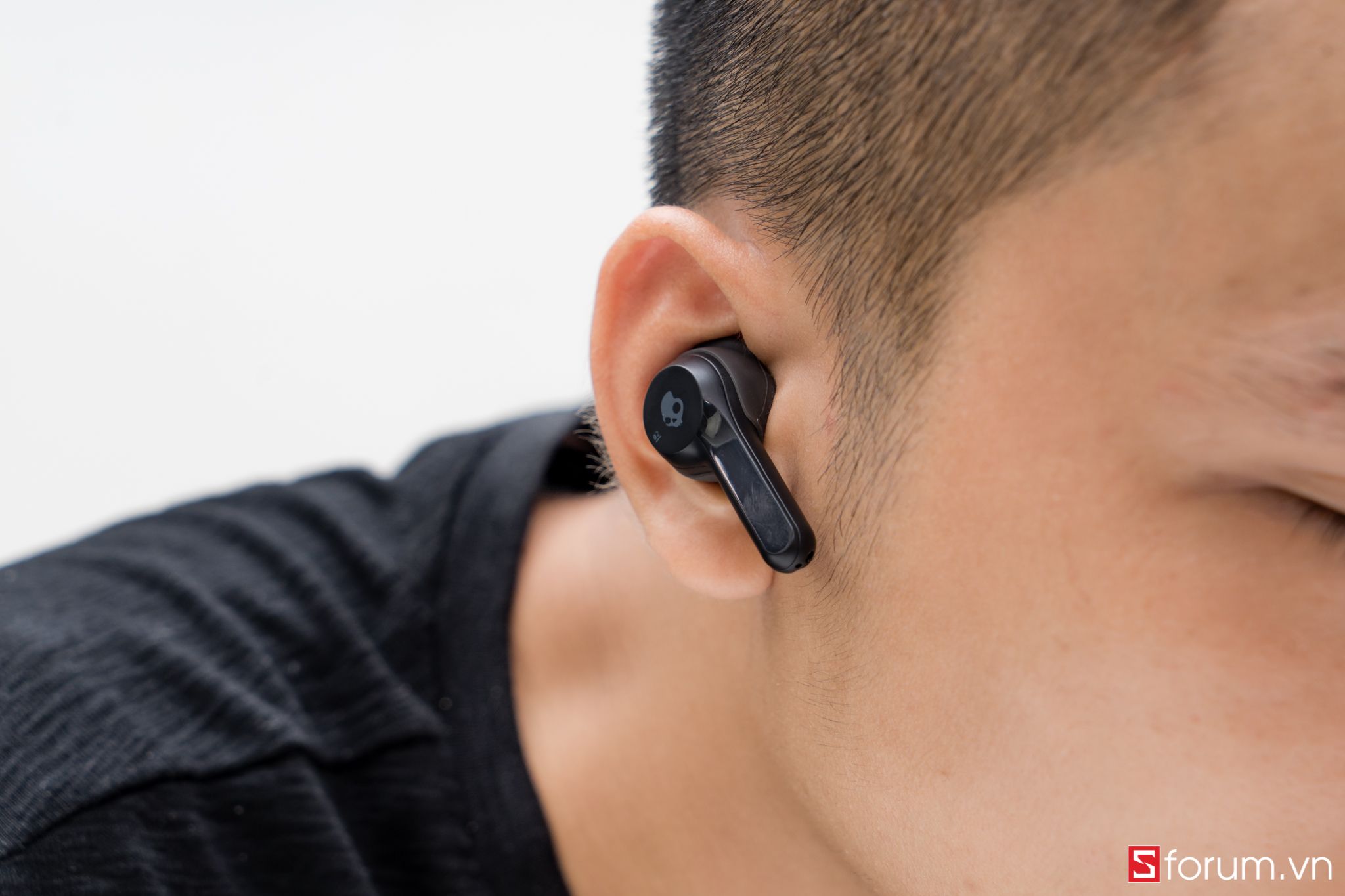 In addition, Skullcandy has a relative appearance, not too big and not too small. The design of an extra pair of wings on the roof of the ear also gives the headset a better grip on the user's ears. Thanks to it, I can comfortably wear headphones and sports activities such as jogging, cycling but still reassuring and not having to worry about the headset being dropped again.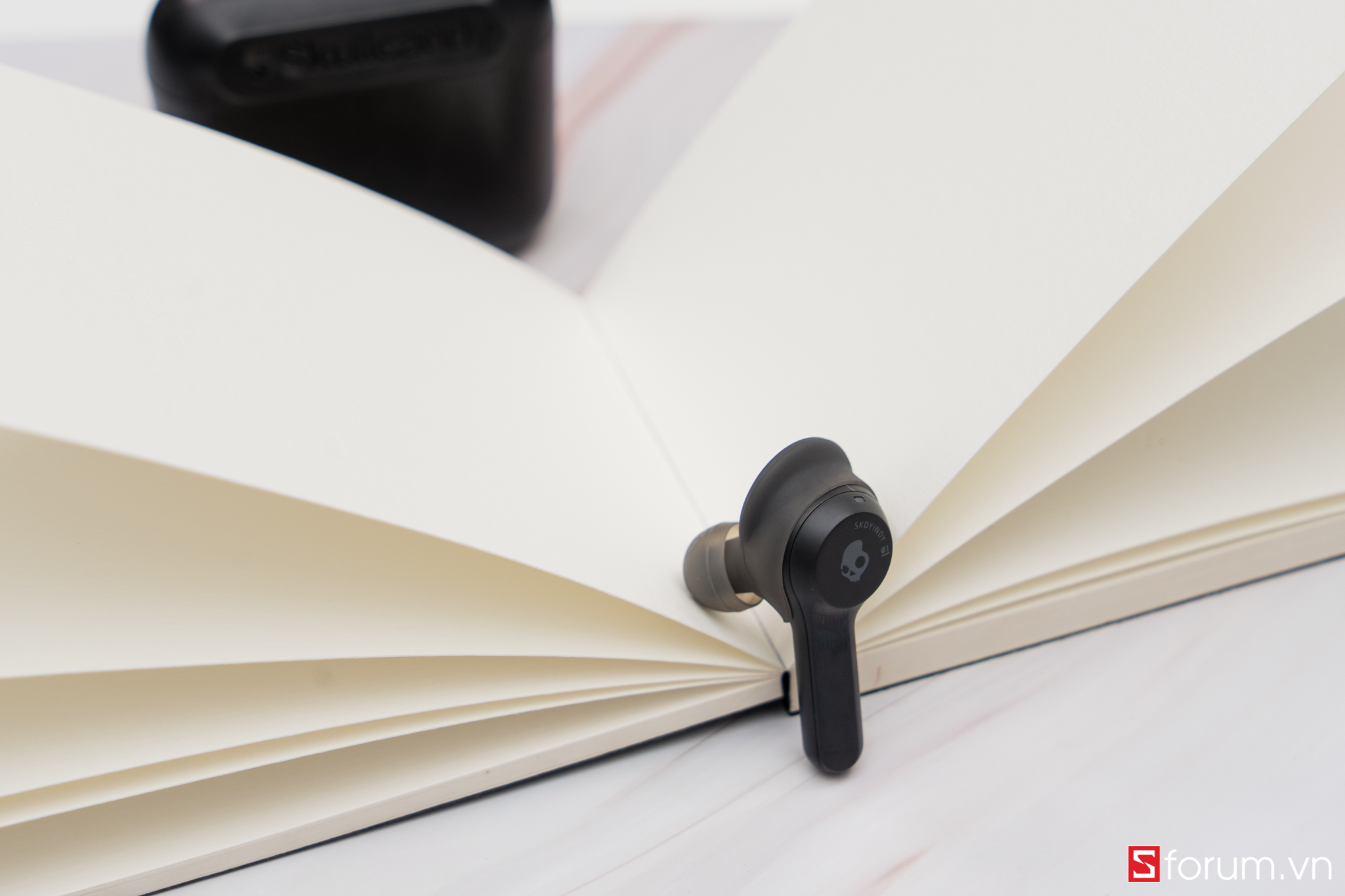 However, for me personally, Skullcandy Indy's in-ear design has become a drawback. Although the feeling of wearing this headset is still very good, the earplugs completely by two high buttons really make me uncomfortable.
This makes me unable to wear and listen to music for a long time, but anyway this is my personal feeling because I am used to wearing headphones like Airpods.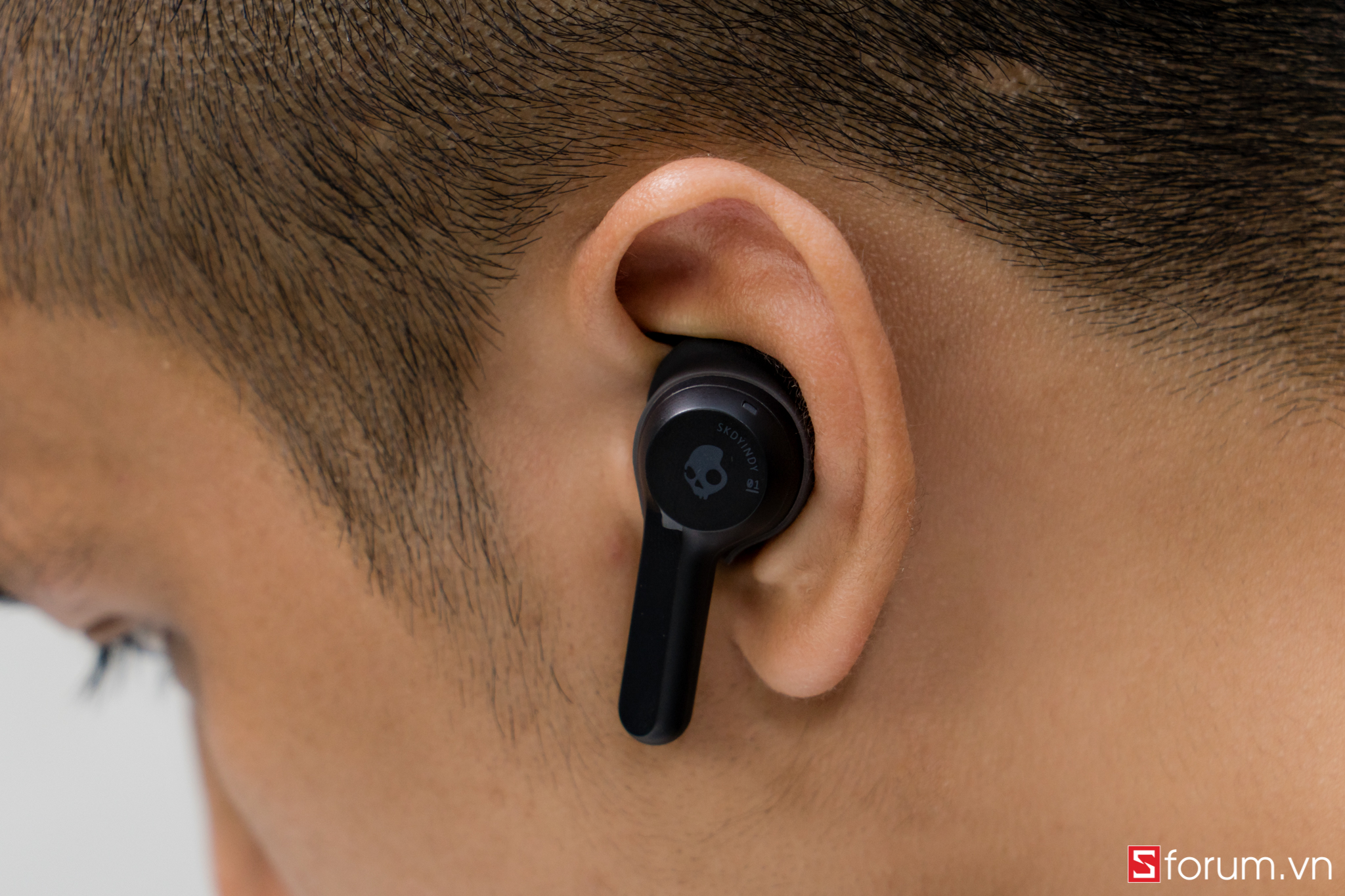 Myself when sports activities often produce a lot of sweat, so the Skullcandy Indy IP55 waterproof support is really a plus for the product. It makes me more reassured when running in the area, but when it comes to light rain or sun, we have to sweat a lot.
Sound quality
Complementing the feeling of wearing, Skullcandy Indy made me a bit surprised or more accurately said to be really impressed by the sound that this pair of headphones brings. Although it was announced in advance that Indy is a bass-head headset, what this headset does is not only a thick bass, but also the ability to express clarity. in each song. Specifically:
Experimenting with Martin Garrix's Summer Days song, this is a lively song with the first highlight being the guitar accompaniment right in front of the male vocals. For this reason, it requires headphones to be able to show a really good Mid, ensuring the depth and clarity of a new instrument that can make a good impression on the listener.
And Skullcandy Indy did not disappoint me, the singer 's voice has since been pushed up naturally, ensuring the feeling of listeners right from the first melody.
For Treble, what I feel through Skullcandy Indy is a sound band that's not so bright, the level of detail is moderate and somewhat "sharp" for the listener. The reason is partly due to the 20Hz – 20KHz frequency band that it owns, because according to the research of the leading sound manufacturers in the world, at the ultrasound frequencies (higher than 20kHz), the people cannot hear but still "Feel", contribute to increasing "emotions" when listening to music.
Therefore, if you want to broadcast high frequency bands, ensuring the details for really sound and in the headphones or speakers must reach extremely high frequencies, sometimes more than 40kHz.
Finally, in order to best appreciate the bass performance of Skullcandy Indy, I experienced this headset on Ava Max's Sweet But Psycho melody. Although this song has sub-bass not too strong, but with the bass beating continuously and continuously throughout the song is also a challenge for a headset.
It asked Skullcandy Indy to be able to show a strong bass, not to be rusty and especially without the bass feel pulled by the tail. Of course, Skullcandy not only completed the assignment well, but exceeded his expectations, especially for the true wireless headphone duo for just over VND 2 million.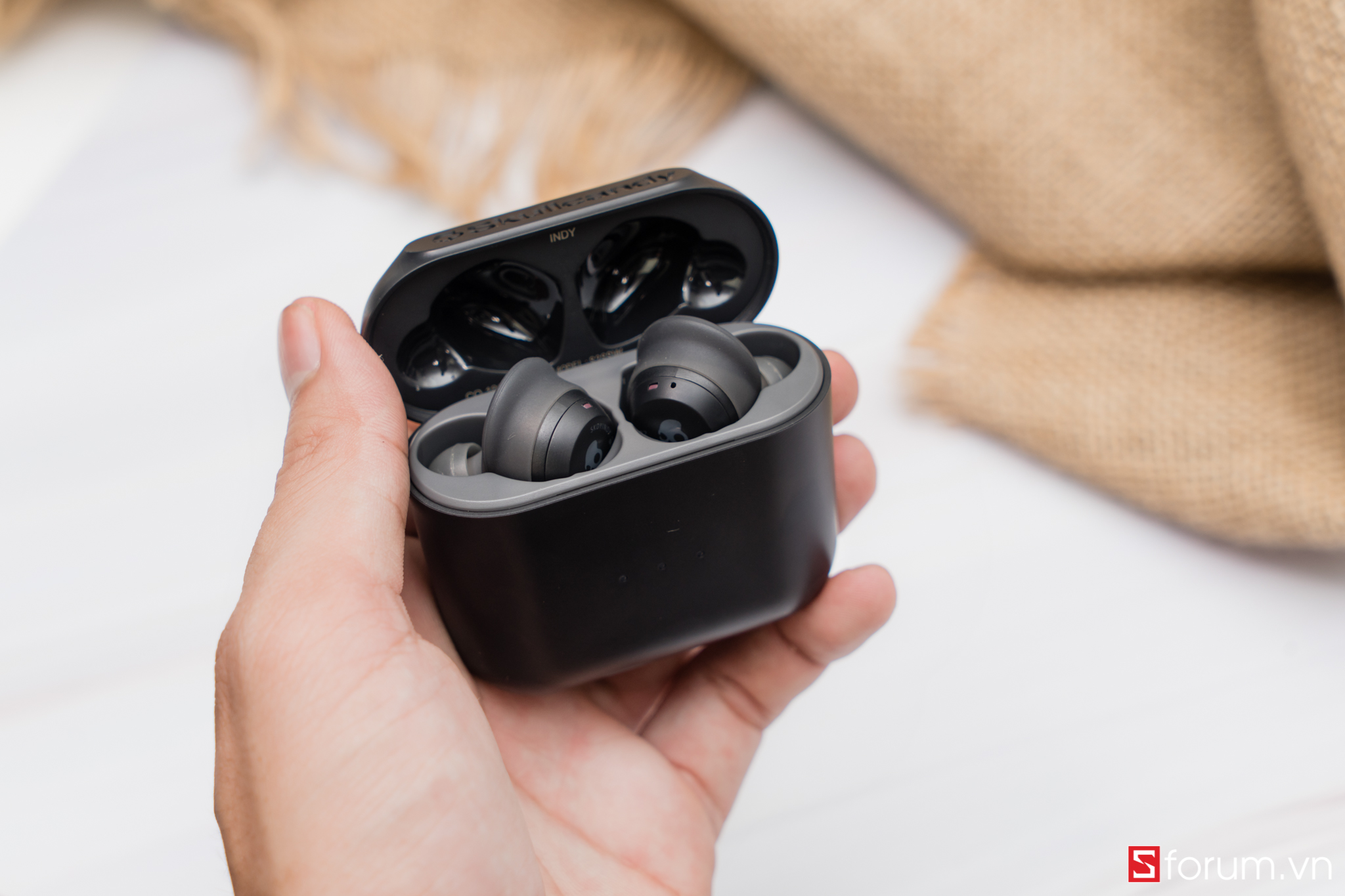 For a bluetooth headset, in addition to sound quality, battery life is exactly what users are most interested in. And on Skullcandy Indy, the manufacturer from the United States has also shown the true investment in this issue when giving Indy a total usage time of up to 16 hours. The charger box comes with the size not too small but it is enough for me to listen and charge continuously for many days.
Conclude
With a price of just over VND 2 million and ignoring its somewhat snobbish design, what Skullcandy Indy brought me was very satisfying. A headset capable of displaying good mid tones is accompanied by a strong bass that will surely become a favorite accessory for bass-head fans who love music.
If you are looking for a true wireless headset that has a low price but still ensures the essentials for a sound product, then Skullcandy Indy is obviously a worthwhile consideration. .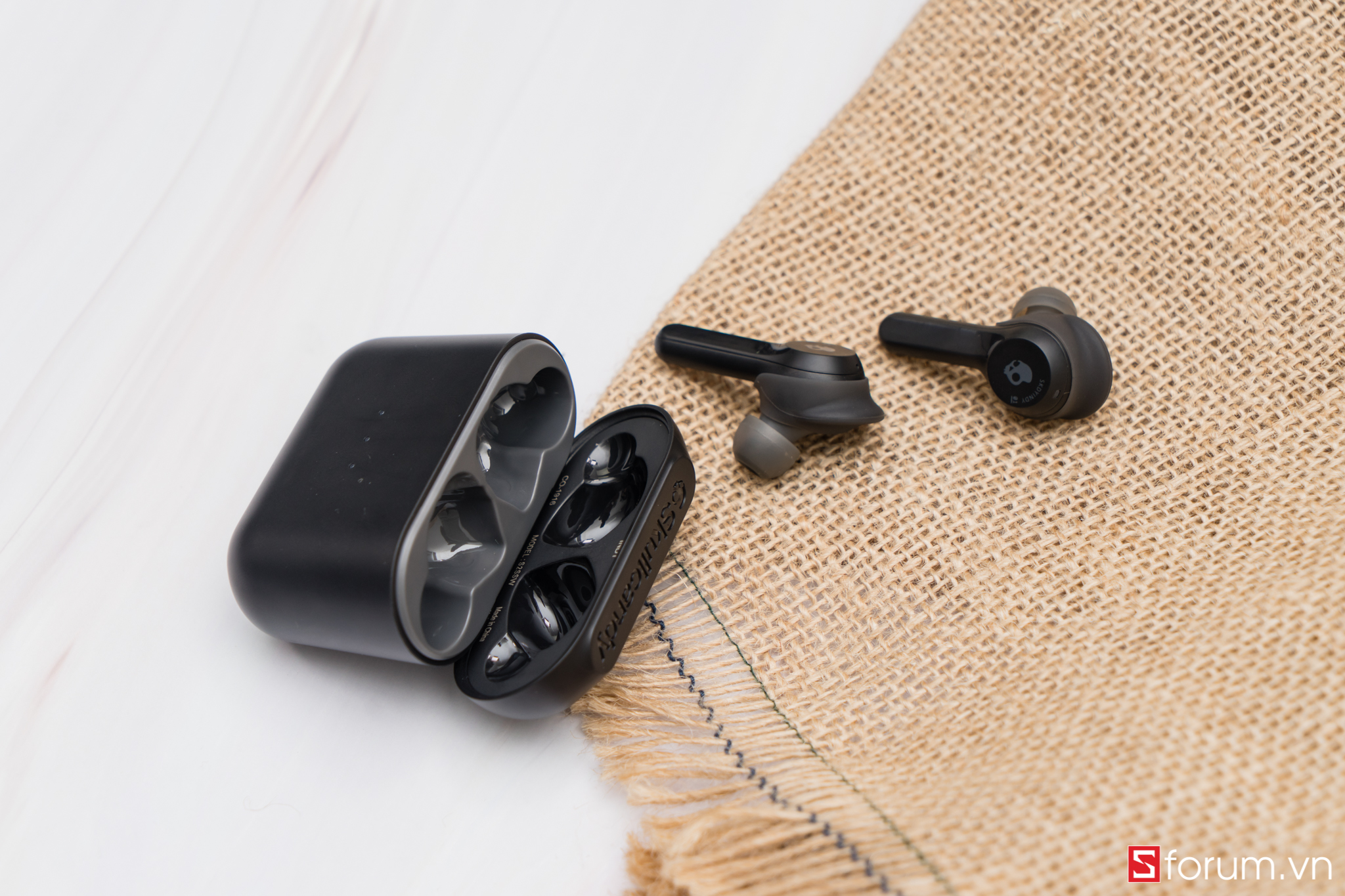 Advantages:
Good sound quality.
Water resistant IP55
Good battery life.
Bluetooth 5.0, fast connection, low latency.
Cheap price, just over 2 million VND
Defect:
The feeling of wearing is not really comfortable.
Treble is pretty, not really detailed.
RECEIVE SKULLCANDY INDY NEWS ON GOODS
To help readers understand the latest and hottest technology information, CellphoneS officially established fanpage "Sforum.vn technology news page", Here information about attractive technology is always updated regularly and continuously.
Please like the page Sforum.vn Follow the following link: https://www.facebook.com/SforumTech.
Or visit the website Sforum.vn to instantly read extremely hot technology news.


kirito