If you are a fan of board sports and especially skateboarding, you will soon have the opportunity to play Skate City on your favorite console. Released in September 2019 on Apple Arcade, the title marks the collaboration between Agens and Snowman studios to offer us a side scrolling skate game with more than a hundred figures to be performed in settings inspired by reality.
Indeed, the three maps available in Skate City were created from real skate spots located in Los Angeles, Oslo and Barcelona to facilitate immersion and provide a more realistic gameplay experience. Although the horizontal scrolling may seem overwhelming for a skateboard game, the artistic direction and the soundtrack are intended to make us relaxed while doing our favorite tricks.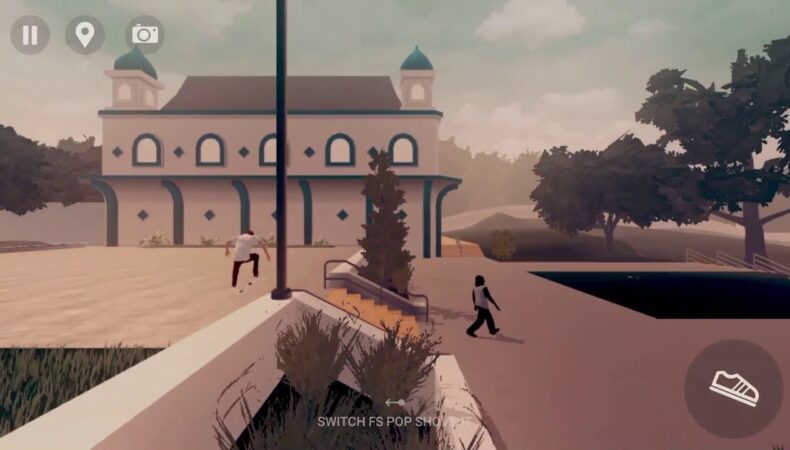 Furthermore, Skate City allows us to share our best skateboarding sessions thanks to a fairly extensive recording and editing menu. Thus, when you deem it important to show your figures to your friends, it will be possible to add slow motion and zoom to capture your most beautiful sequences in order to share our best moments, which brings a social aspect to the title.
The Endless Skate mode will allow us to enjoy the scenery without time constraints while training to overcome the hundred or so challenges offered. Obviously, the title will struggle to compete with other more advanced skate games like the recent Tony Hawk's Pro Skater 1 + 2, but its arrival on our consoles will allow it to gain visibility and allow us to relax on a game. skate at a more affordable price.
Skate City will be available on PlayStation 4, Xbox One, Switch, and PC via Steam and the Epic Games Store on May 6, 2021 for a suggested retail price of € 14.99. The opening of pre-orders on April 29 will mark a short discount period pending the release of the title, raising it to € 9.99. We let you enjoy the trailer to get an idea of ​​the figures in the title.


Linkas