This sandstorm is the result of a combination of cold air and a tornado.
Mongolian authorities said that the sandstorm formed in the country left 6 dead and 81 missing. Previously, 548 reports of missing persons were submitted. But by 9 a.m. this morning, 467 people had been found.
The wind speed in different provinces of Mongolia is up to 72km / h, with gusts of wind up to 108 – 122km / h.
On Monday morning, March 15, Beijing was "engulfed" by the biggest sandstorm in 10 years. Visibility in most areas dropped below 1,000m, and the PM10 fine dust index reached nearly 10,000 micrograms / cubic meter in the city center.
Sand storms greatly reduce visibility in Beijing. Photo: CGTN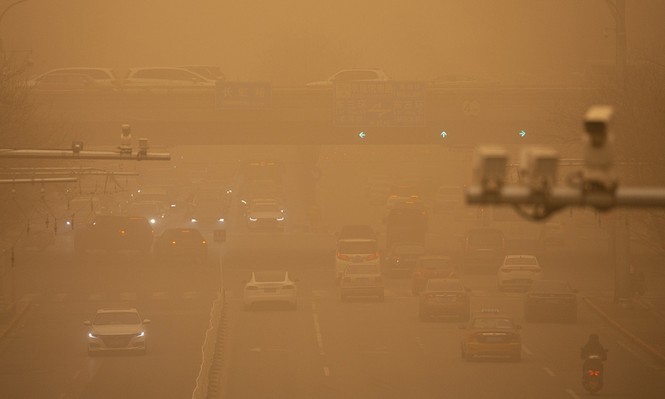 Photo: Global Times
Photo: Global Times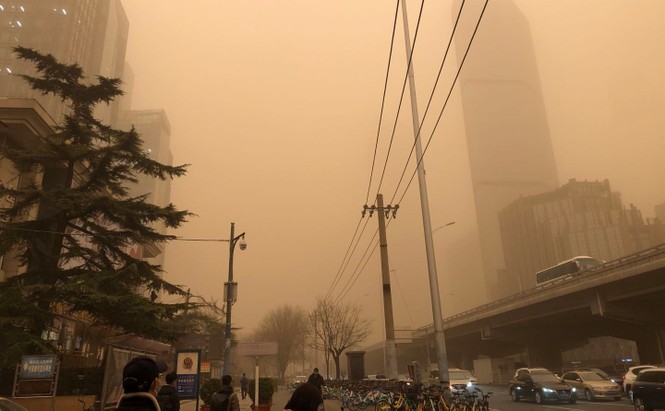 Photo: People's Daily
Beijing Meteorological Observatory said the city government issued a Yellow-level sandstorm warning at 7:25 a.m. on Monday morning.
With the Yellow warning, residents are encouraged to temporarily set up all outdoor activities and wear protective masks.
More than 400 flights were canceled at Beijing Capital International Airport and Beijing Daxing International Airport on Monday morning.
According to the Central Meteorological Observatory, this is the most severe sandstorm, and has the widest impact range in China in the past 10 years.
It is forecasted that sand storms will continue to rage in China on Monday, and gradually decrease at night.
Areas affected by sandstorm include Xinjiang, Inner Mongolia, Shanxi, Shaanxi-Gansu-Ningxia, Beijing-Tianjin-Hebei.
According to Global Times
.