Do you have a PDF file and need to sign it to mark your ownership of the content and document? Are you wondering what software will you use or how to sign it on that PDF file? This simple online PDF Signing Guide will help you!

Related posts
How to convert PDF to Word using SmallPDF
Remove PDF password with Smallpdf online
Create PDF files from images with SmallPDF
Convert Word to PDF online with Smallpdf
Convert Word to PDF online with freepdfconvert
Today it is very common to create signatures on text files and there are many different ways to do this. With PDF files, users can easily create their own signatures to create their own imprint for documents or mark ownership for documents, documents. Smallpdf – a very useful online application that also comes with the ability to create a signature right on this PDF document.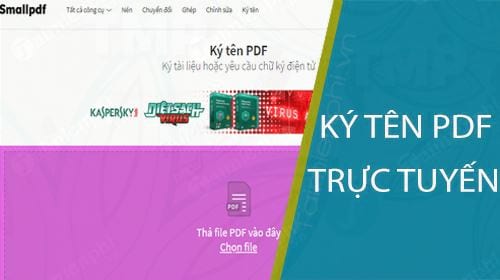 Guidelines for Online PDF Signing
In this article, we will show you how to Simple Online PDF Signing on Smallpdf online application.
How to Sign PDF Online Simple
* Steps to prepare:
– Your computer must be connected to the Internet.
– You have a PDF file that you can use for signing.
Step 1: First, you have access to the online tool Smallpdf HERE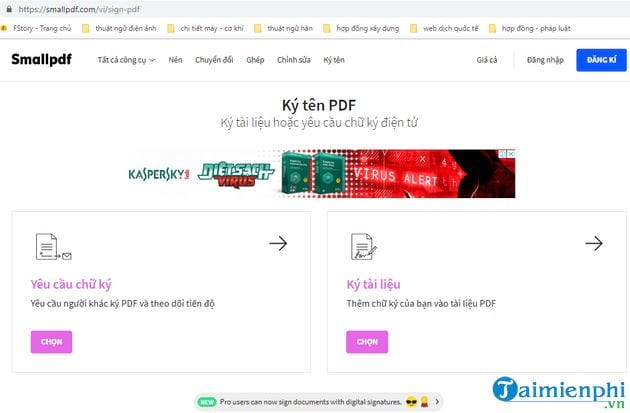 Step 2: You press Choose in section Sign the document as described below: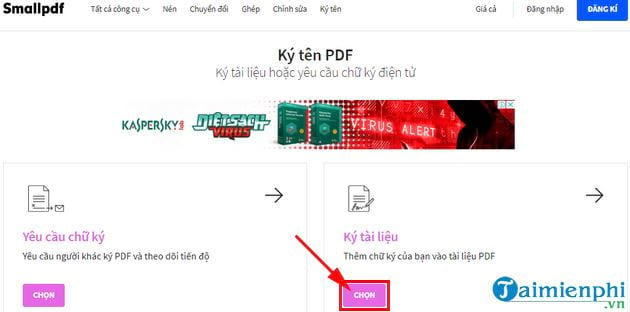 At the web interface displayed -> click Select File To upload the file to be signed on the web: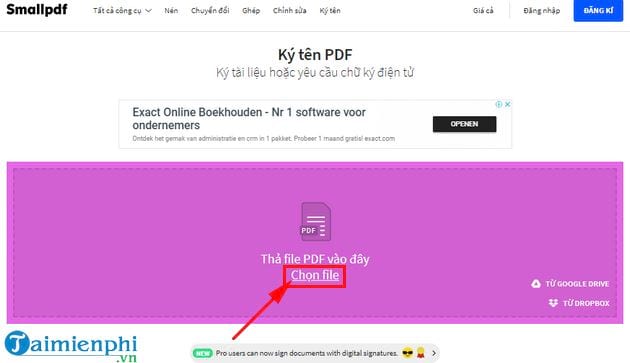 Step 3: Select the path to the file to be signed -> and select Open.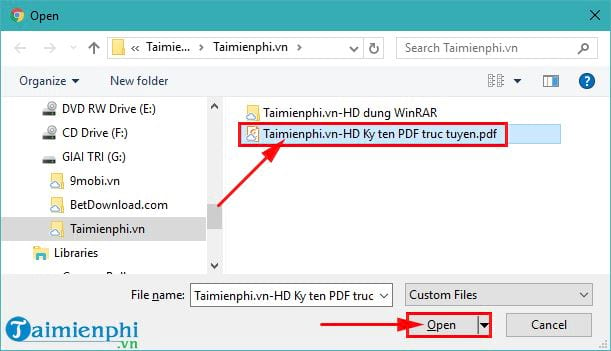 Step 4: You will see the file is automatically uploaded to the website -> click next Enter your signature: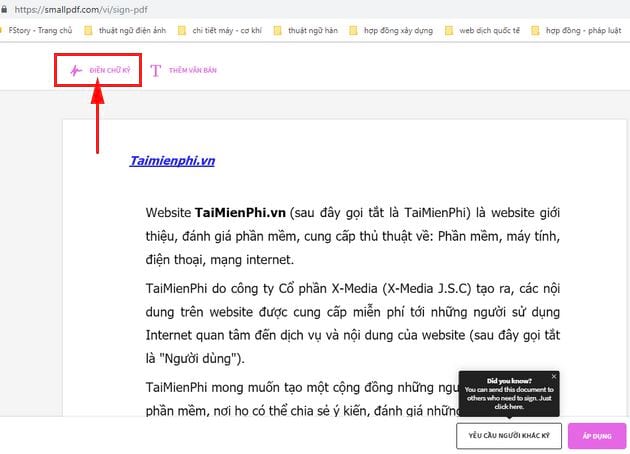 The new interface appears as shown below -> here you can choose Painting, Upload, Camera to create a signature: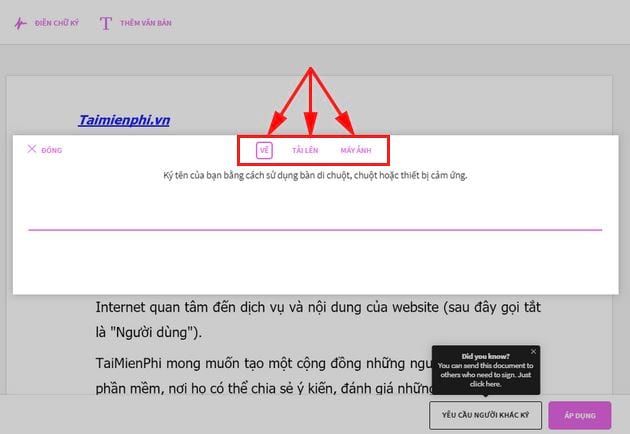 Here we use Painting to create your own signature. Suppose you sign it TMP -> then press select Save: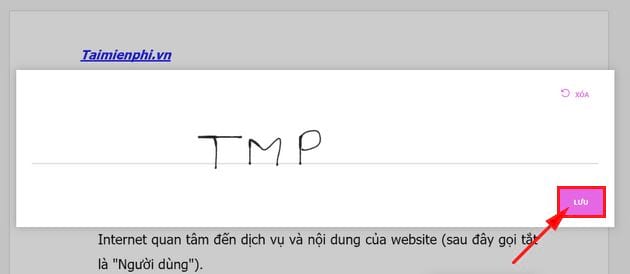 Immediately your signature is inserted into the PDF document -> Here, you can use your mouse to move your signature to the most appropriate position on the document. As shown below, we move the signature to the bottom right corner of the document page -> Then you press select Apply for the application to process: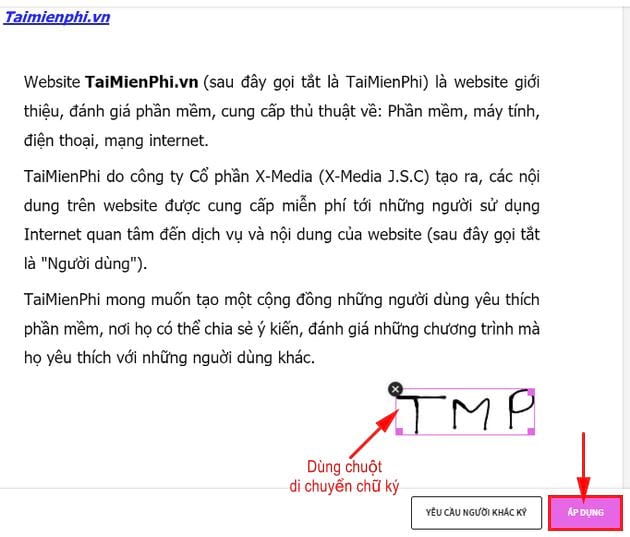 When you press Apply, the application interface shows the status Processing: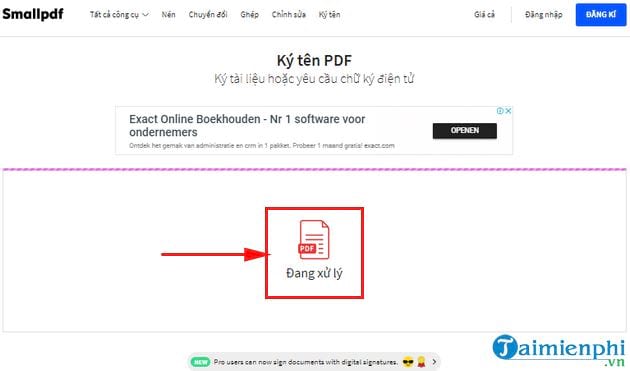 Step 5: Online application Smallpdf done, you click on the icon Download as shown below to download the signed file to your computer.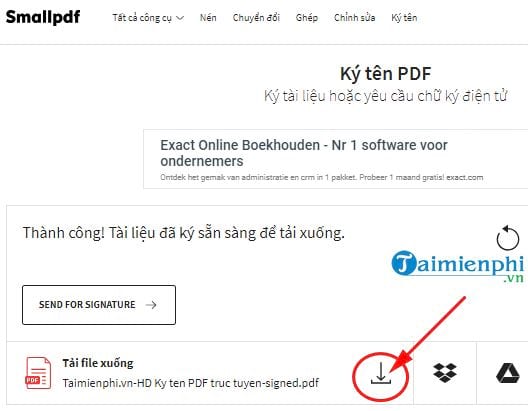 As a result, when you open the newly signed PDF file online, the interface will be as shown below: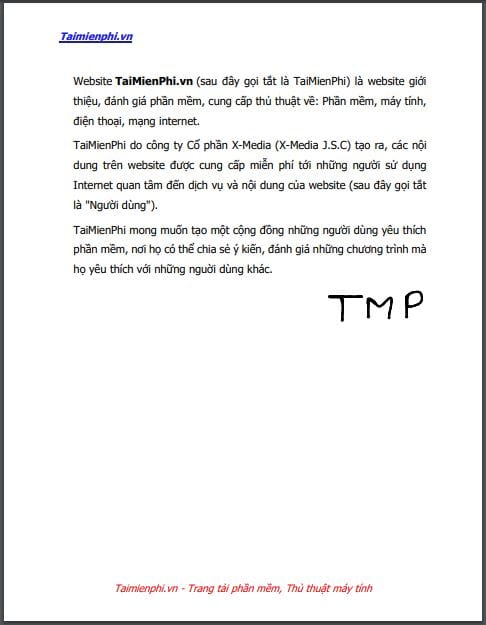 That is ElectrodealPro just guide you Simple way to sign PDF online with the application Smallpdf. Operation so that you can sign your name is simple, isn't it! With this way, from now on, signing the PDF file is no longer a problem for you, you simply need to have a PDF file and then access the tool. Smallpdf Then follow the steps as instructed to be successful. If you already have Foxit Reader on your computer, please refer to how create PDF signatures on Foxit Reader here.
https://thuthuat.taimienphi.vn/huong-dan-ky-ten-pdf-truc-tuyen-don-gian-43453n.aspx
During the working process, if you want to sign the PDF file but the file to be signed is Word (.doc) format, then immediately refer to the tip Convert Word to PDF with Smallpdf that ElectrodealPro shared to make the conversion. Good luck!
.