To download quality songs on Zing Mp3, users are required to register for a membership account, not to mention recharging to get the best support policies. However, not everyone is "familiar" with computers and knows how to register this Zing Mp3. So the following article will be a guide to register a Zing Mp3 account on your computer to help you create a Zing Mp3 account to listen to the hottest songs and the earliest update on Zing me social networks.
Related posts
How to sign up for an account Zing Vip, listen to high quality music downloads
How to register an account Zing Mp3 on Android, iPhone
Change Zing MP3 password, change Zing MP3 account password
How to create playlist on Zing MP3, create your own playlist
How to download MP3 music on Zing MP3
Zing Mp3 registration is also the way to register Zing me that ElectrodealPro introduced in the previous article. However, many users still may not understand the relationship between two different name-listening applications but are in fact the same Zing account.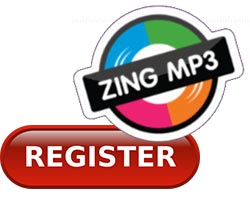 Sign up for Zing mp3, create a Zing Mp3 account to listen to music on your computer
Mp3.zing.vn is the largest music website in Vietnam today. The quality of music on Zing is very diverse, but to be able to download good music formats, users must have a Zing account. This article ElectrodealPro will guide you how to register a Zing Mp3 account on your computer.
Currently Zing Mp3 is available on all 3 operating systems are Android, iOS and WinPhone. Users can easily download via the following link:
* For Android users: Download Zing Mp3 for Android
* For iOS users: Download Zing Mp3 for iPhone
* For Winphone users: Download Zing Mp3 for Windows Phone
Instructions to register an account Zing Mp3 on the computer
Step 1: Using any web browser, you can access the homepage of Zing Mp3 HERE.
Step 2: On the Zing Mp3 page interface you click on the option Log in.

Step 3: With the new version, the registration of Zing Mp3 account will not be as before, but through Zalo account. You click on the item Sign in with Zalo to go to the next step.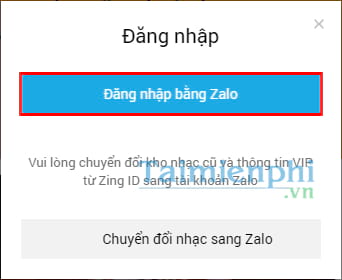 Step 4: A new interface appears, click on the option Register now to start Zing account registration.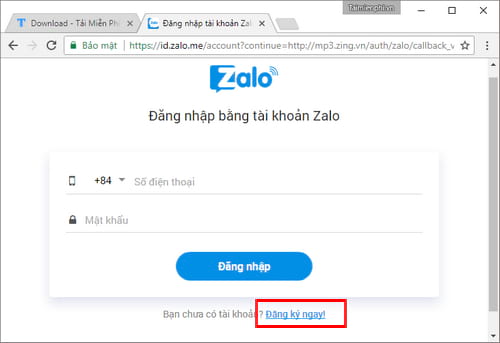 Step 5: Here, you enter your phone number and press Submit activation code.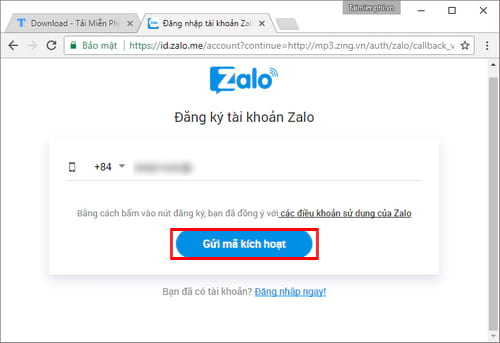 Step 6: Enter the activation code sent to your phone number by the system.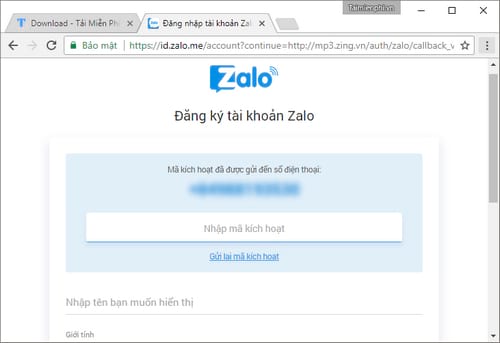 Swipe down, you enter basic personal information in the fields available as required and press Registration.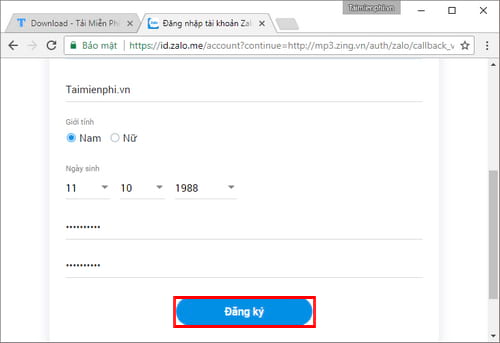 Step 7: Next, you click to take a photo to add an avatar for your Zing account and click Continue to finish the Zing Mp3 account registration process.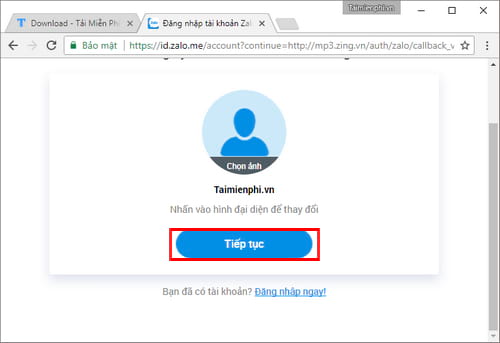 Step 8: Return to home page Zing Mp3, you choose Personal >VIP upgrade and choose the type of service to subscribe to VIP and download high-quality music.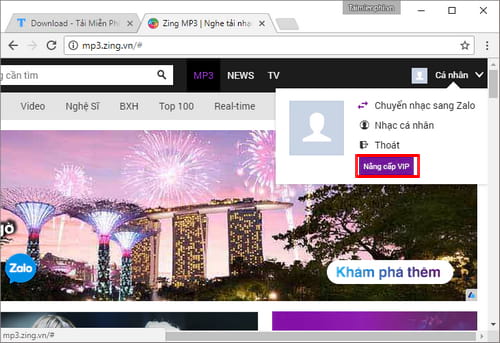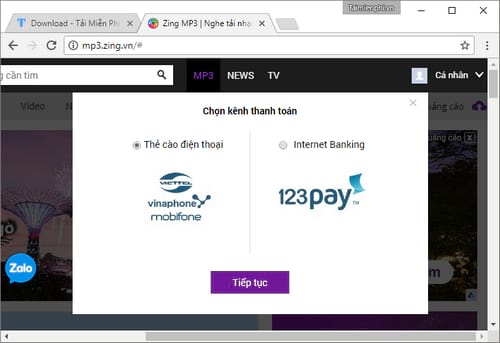 Above are the detailed instructions to create a Zing Mp3 account, after completing these steps you have got yourself to download the account to use the music. In addition, you can also use this account to log games, applications, other websites under Zing. Along with that, creating a Zing Vip account to download high-quality music is also interested in many readers, and if you do not know how to register, the article on how to register a Zing Vip account in advance. That we share will help you complete this stage.
https://thuthuat.taimienphi.vn/dang-ky-zing-mp3-5287n.aspx
Downloading music on Zing has many ways and is extremely simple, but many users have difficulty with this. by previous tutorial article on how to use IDM to Download Music Album on Zing MP3 help you download more songs at the same time on social networking sites Zing Mp3 music. Hope the articles that we introduce will help you and bring new things to users.
.