Besides the benefits, when buying an old pickup, the buyer should also consider the limitations, especially the risks that may be encountered.
In recent years, the demand to buy and use pickup trucks has become increasingly popular, even "threatening" the position of traditional sedans. Vietnam market currently has many very popular pickup models such as Ford Ranger, Toyota Hilux, Nissan Navara … Besides new cars, old pickups also receive attention. However, because the design is quite different from other popular cars, the use of old pickups has certain disadvantages. So should you buy an old pickup when the new price is only around VND 600 – 700 million?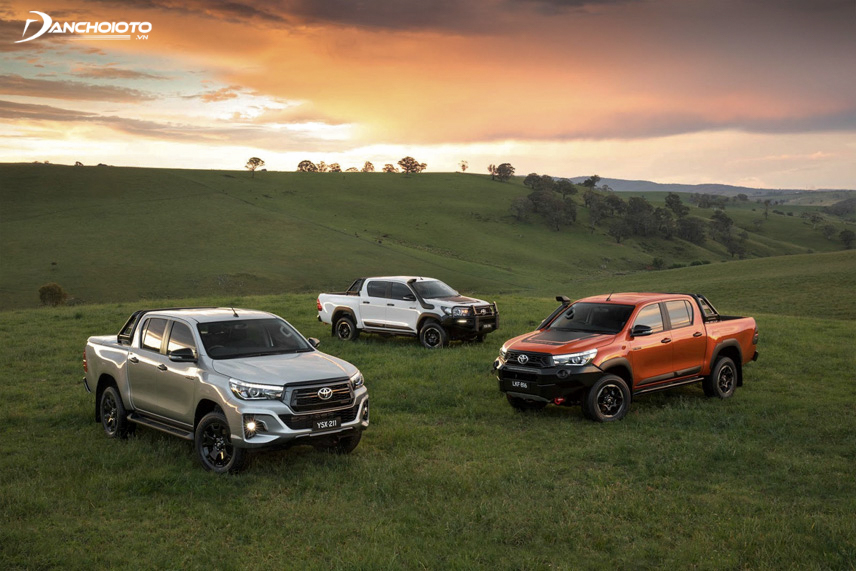 Pickups have become rapidly popular in Vietnam in recent years
Advantages when buying used pickups
Typically, people who choose to buy used cars are mostly because the price is softer than buying new cars. Therefore, the main economic factor is the advantage of buying and selling used trucks as well as other used cars in general. The new popular pickup trucks now cost between 600 and 700 million and up, which is not a small number. Therefore, buying a used car is a reasonable solution for those who want to own a pickup but have a limited budget. With old pickups, users can buy it at a pretty attractive price. Typically, the price of old Ford Ranger pickup trucks, old Toyota Hilux … prices are usually in the range of VND 500 million or less for relatively new cars.
Appearance, durability of the engine are the factors that users care about when buying a used car. At this point, users can rely absolutely on old pickups. It is no coincidence that the pickup is dubbed the "stone mortar pot", most of the current pickup models have the chassis, solid body, durable and high bearing capacity.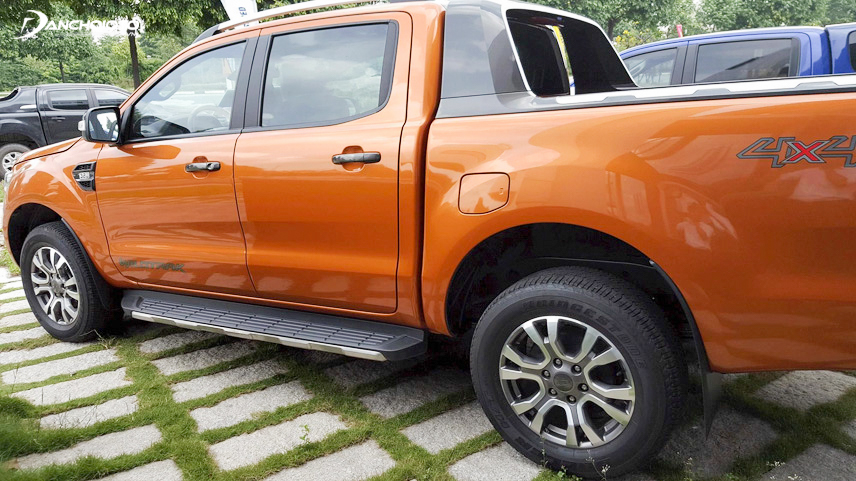 Old pickups possess many advantages that appeal to users
Durability of diesel engine is something that many people consider before choosing the old pickup. Because to provide a powerful source of pulling power for the pickup, the mechanism of operation of the diesel engine blocks is often quickly degraded and damaged. However, today's diesel engine manufacturing technology has been improved, so the performance and durability are also greatly improved. If you choose an old pickup with a modern engine block, then the engine life is no longer a problem.
The pickup truck with the highest fuel consumption on the market is Ford Ranger Wildtrak 3.2L and Mazda BT-50 3.2L with an average of about 11lit / 100km. Other cars such as Toyota Hilux, Ford Ranger 2.2L, Nissan Navara all have fuel consumption in the range of 7-8lit / 100km in old models. Therefore, users no longer have to fret about whether or not a pickup truck costs fuel. Besides saving the cost of buying a car, the old pickup also gains high economic benefits due to the low cost of "raising" the car.
Disadvantages of old pickups
In addition to the advantages of high economy, the old pickup also presents many limitations such as the engine life of the old-fashioned cars, safety features, outdated facilities or the risk of buying cars. old is no longer good … Therefore, many consumers wonder whether to buy a pickup truck for their families or not.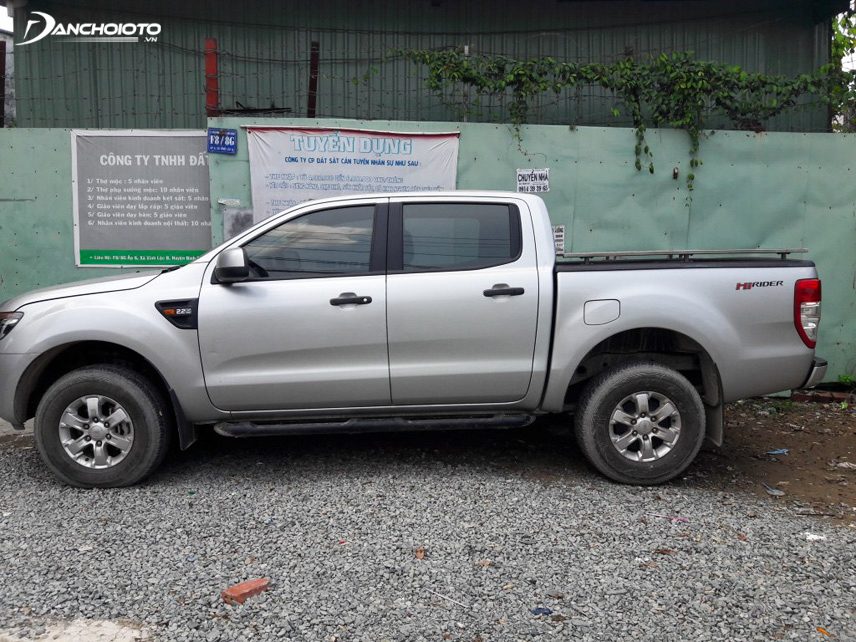 However, the old pickup also revealed many limitations such as engine life, outdated features …
As mentioned above, diesel engine engines have high compression and pressure ratio characteristics, resulting in heavy engine flow, loud bangs and shorter service life than gasoline engines. If you can buy an old pickup engine with a modern engine, then this problem is not worrying. But for older cars this is a serious drawback. Once a Diesel engine is degraded or damaged, it will lead to lumbering movements, unstable vehicles, loud noises, black smoke, etc.
Another problem is that the older the pickup model, the less the number of comfortable and safe equipment on the car. While these are the most essential needs that every user wants in a car.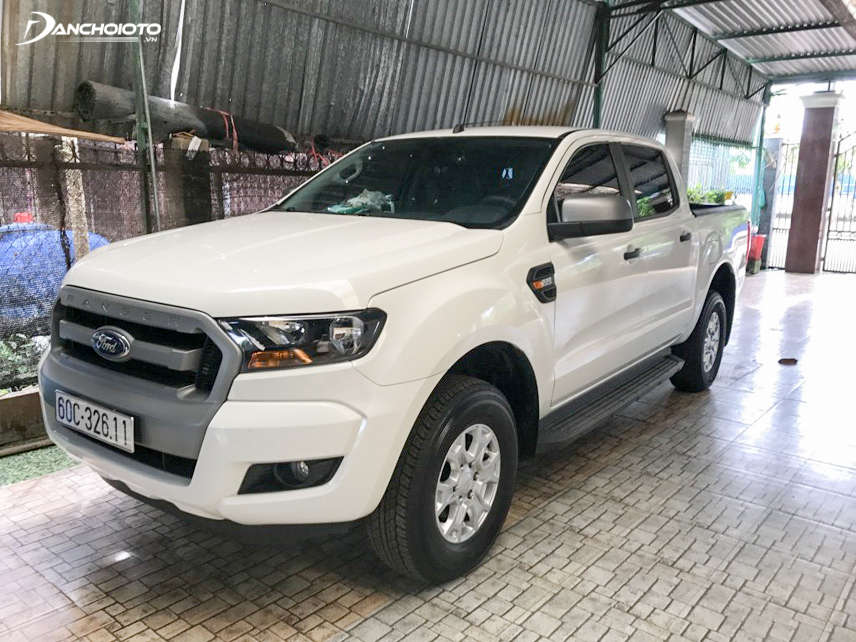 Need to consider carefully the old pickup before buying
If you decide to buy a used car, consider carefully the car you want to buy to avoid buying a car of poor quality. Particularly for pickups, experts recommend that you check the parts of old cars thoroughly such as: brake controller, undercarriage, coating, differential, transmission shaft, barrel vehicle, chassis, tweezers, rusty condition and wheel axle … In addition to looking outside, car buyers should also test drive to directly feel the engine's sensitivity, as well as the features on the vehicle. good or not.
Kim Oanh