In the present time, PUBG and Apex Legends are two extremely hot games with the largest number of players in the world, and so is Vietnam. Both are shooting games FPS online "life arena" should not only require accurate shooting skills of the player but also requires a PC with a relatively strong configuration to fight sweet at The higher the frame rate, the better. Therefore, most gamers dream of "building" a PC that has a budget of 20 million VND but can still fight PUBG, Apex Legends and some other games "max settings" in 144FPS or even 240FPS 144HZ / 240Hz screen-based monitors are attractively priced. Is this feasible?
Fast and always, the answer is "NO", gamers, because …
With a price of VND 20 million for a "full toy" Case, it's really hard for your PC to be strong enough to carry PUBG, Apex Legends or other games at 144FPS, let alone 240FPS. So, don't waste money on a 144Hz or 240Hz monitor, your 20 million "em" PC won't hold it, it just stops like a normal 60-75hz screen. . Not to mention that when playing games, watching movies and especially when working with related graphics, the images will be quite uncomfortable because of bad colors, narrow viewing angles due to the 144Hz / 240Hz screens, the panels are usually not IPS.
So, choose the screen is the most suitable?
If you own a high-end gaming PC for less than 20 million VND, you should forget about 144Hz or 240Hz. Choosing a screen with a large size, using IPS panel with a frequency of 60-75Hz will be the optimal solution in this case. If you have a "high-end" configuration PC, there's no reason to refuse an IPS 144Hz / 240Hz screen to help enhance the smoothness of today's trendy 3D games. And when mentioning IPS technology, it is impossible not to mention LG – the exclusive parent company produces IPS panels for true color, wide viewing angle and high durability with s-IPS origin to the base plate AH-IPS and Nano-IPS are considered to be the best. Among them, LG's IPS-Gaming screen has always dominated the gaming world and has been chosen by smart gamers so far, notably the 34GL750 and 27GL850 models. This cult "duo" of LG is the leading screen technology when it just launched. In particular, the preparation 27GL850 super product is the first screen in the world equipped with QHD panel Nano-IPS technology 144hz with an actual image response speed of 1ms (GTG) and DCI-color space. 98% P3 (equivalent to sRGB 135%), 3-way borderless design, and integrated G-SYNC compatible technology. So what are you hesitating about choosing Game or Graphics Screen to work?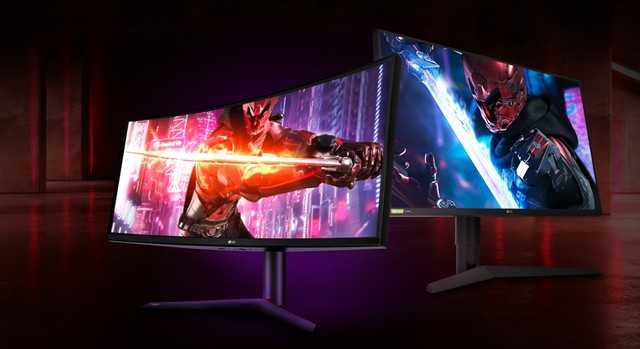 LG 27GL850 and 34GL750 – Dual screen game "top" game that you should own at the present time
Screen LG UltraGearTM – The new technology weapon of the champion
In 2019, "big man" LG continues to conquer gamers with a line of gaming screens UltraGearTM is designed with a range of the most advanced features to help players have a smooth experience in high-end games. High resolution and requires heavy image processing. Accordingly, UltraGearTM 2019 screen line includes models: 24GL600, 27GK650F, 27GK750F, 32GK650, 27GL850, 34GL750 will have a frequency of "crisis" from 144Hz to 240Hz, brightness of 300 nits, super-fast response time of 1 ms and the sRGB color width is always over 99% to 135% to help gamers enjoy high-speed games with clear display quality and minimize motion blur or ghosts, especially movie entertainment. As work becomes extremely perfect. With the orientation of fully stretching all segments with many low to high prices, the UltraGearTM gaming screen line will be a reasonable choice for gamers who want to build cases depending on their preferences and purse.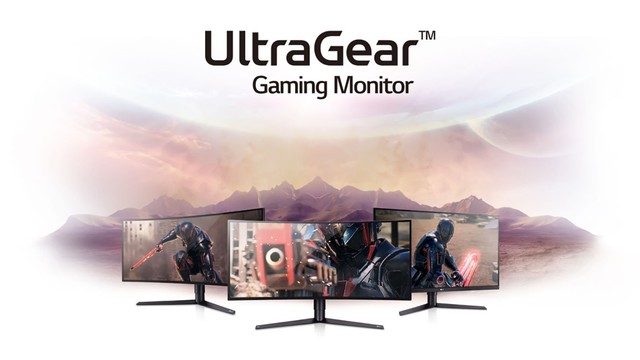 LG's UltraGearTM display line will be a direct competitor of Dell Alienware, Asus ROG, Acer Predator
In addition to ensuring 4 criteria "S": Ultra-sharp, Ultra-thin, Super handy, Super power-saving, UltraGearTM screen line also owns a beautiful 3-sided borderless design, a perfect complement for " Play corner of gamers. Notably, all models of UltraGearTM display are LG equipped with Flicker Safe eye protection, Reader Mode reading mode, and many enhanced game features to bring advantages to gamers such as: Game Mode helps to adjust and optimize settings for each game genre, AMD FreeSync eliminates jerking and tearing, Black Stabilizer enhances dark details, Cross Hair "hack" automatically for games FPS …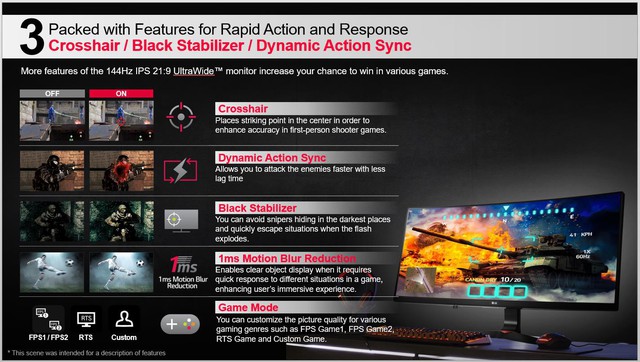 Enhanced game features of UltraGearTM screen monitors
LG is also the first company to make the screen adjustment with the same key press become "backward". With the exclusive OnScreen Control software built into the screen, gamers can now easily set the response time, toggle FreeSync mode, reduce blur or adjust black depth on the screen. pictures when playing games … with just a few simple mouse clicks.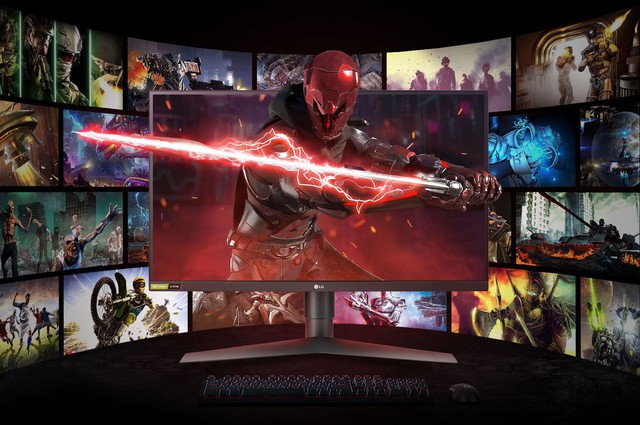 LG's UltraGearTM 2019 gaming screen has a beautiful and bold design style