If you buy a new car you will enjoy the full warranty and the car is in the best condition, while buying a used car is a more economical option but has many potential risks.
A car for Vietnamese consumers is a big "fortune", so choosing to buy a car is not easy, especially for first-time car buyers who have not had much experience. They always have a "headache" not knowing which car to buy for the first time, because there are many strange things while the car market is too diverse.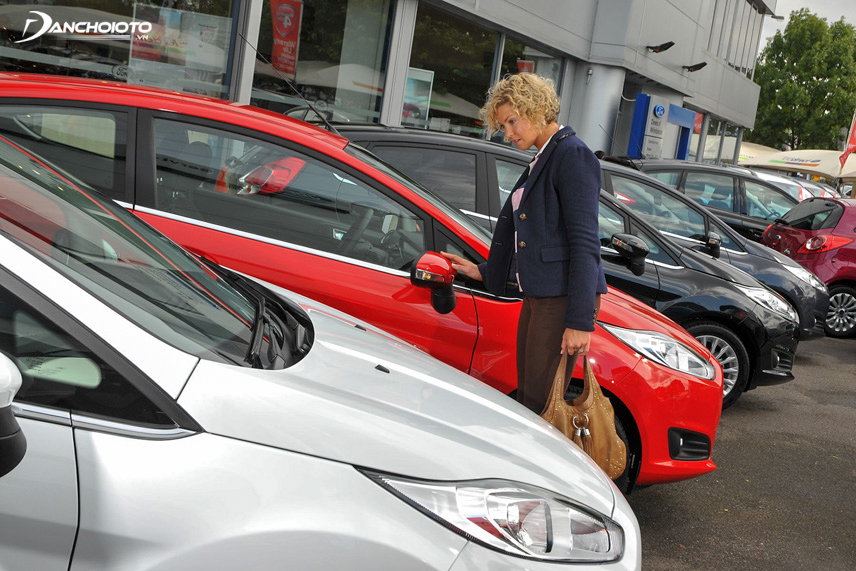 In fact, each plan has its own advantages and disadvantages. It is necessary to consider the needs, purposes and economic conditions of individuals to make the right decision. Take a specific analysis of the benefits and harms between old and new cars to consider whether to buy a new or used car.
Buying a new car, what do you get and lose?
Buying a new car means that you start from the beginning, you are the "real" owner of the car and you have the right to choose according to your personal needs such as color, features, engine, page. equipment, additional options … Besides, the pride of owning a car completely makes many first-time car buyers want to buy a new car. However, should you buy a new car you need to consider the following factors.
Advantages
In addition to being able to choose a car according to your preferences and be the first to use the car, buying a new car also offers many other benefits such as warranty, maintenance costs and the best quality of the car. As for the warranty, any new car purchased will enjoy the warranty of the company. The common warranty period of the current automakers is at least 3 years, in addition to those customers wishing to have the option of buying additional insurance packages that car dealerships offer.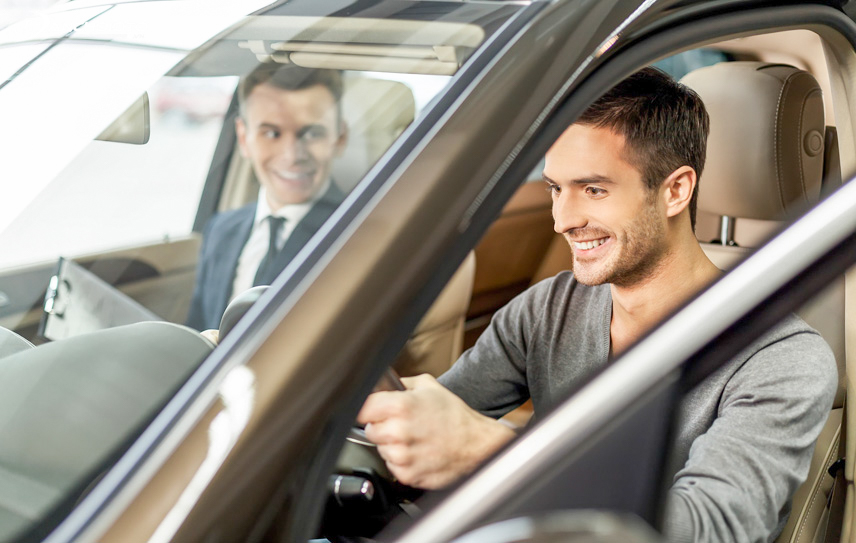 During the warranty period, if you find a vehicle has any problem or fault, you can take it to a dealer for inspection, repair and even change the car under the terms of the warranty. Of course this is only available in a new car. In addition, the new car also comes with free roadside assistance during the warranty period, which is very convenient for car owners when having trouble while moving.
According to car buying consultants, when buying a new car, everything on the car is not used, at this time the car is in the best state. As a result, you do not need maintenance for the first time, do not need to change the tire, battery, brake … in the first few years of use.
Defect
Although buying a new car brings a lot of benefits, many people still wonder whether to buy a new or used car. The main reason is because new cars are always more expensive than old ones, which makes it difficult for people on a tight budget. In addition, first-time car buyers and not sure how the car is suitable for them, they can start with the old car first.
Buying a used car, what do you get and lose?
Today, buying a used car is the option many people choose to save economy or for pragmatic people who only care about the value of using the car. The used car market is also increasingly diverse and it is not difficult to find a good used car. To start using your car, it is important to buy new or used cars that are among the best for them.
Advantages
The benefit of buying a used car that every consumer cares about is a cheaper price than buying a new car. This does not mean that the car has been reduced in quality, as there are actually many cars that have been used over a short period of time, but the owner has no need or for personal reasons should want to resell.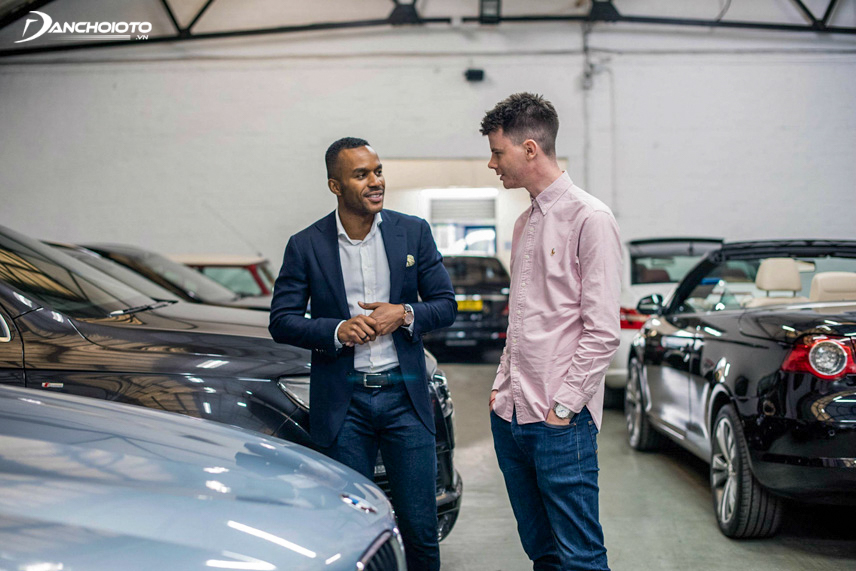 Although there is no warranty from the beginning like a brand new car, if you buy a new used car, it may still have the factory warranty, this warranty will be transferred. again. In the event that it is a used car that is no longer under warranty, you can negotiate with the owner or dealer of the used car for the warranty in the sales contract.
The used car market today is very diverse, so if you are observant you can find a used car that is good and suitable for you at a "bargain" price, this is very unlikely for new cars because of the price. New cars are usually based on posted rates.
In addition, buying a used car has a psychological advantage that the driver will be more comfortable. Because you are a first-time car buyer, you probably do not have much driving experience, the possibility of having problems and crashes is quite high. Therefore, when driving an old car, the driver will have a softer mentality, not under heavy pressure due to the worry of a car being damaged.
Defect
Finding a car that suits your needs is more difficult when buying a used car, because not all options are available. Many times you can only weigh between the elements of the car and then choose the most appropriate vehicle, not completely the favorite vehicle entirely.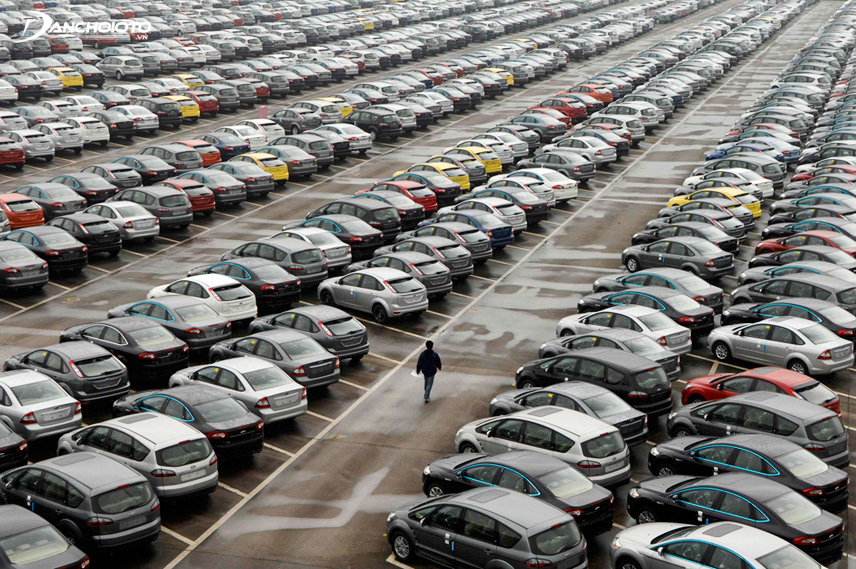 Different from the complete guarantee from new cars, old cars carry a high risk of risk in cases such as vehicles of unclear origin, have been involved in accidents, water attacks, and spare parts on vehicles that have been replacement or repair many times, … Therefore, if it is a "novice" in choosing a car, it is best not to choose an old car or should have experienced consultants advise to avoid "loss of disability".
Whether buying a used car or a new car, it's important to be based on the needs and practical value of the car. Once you buy a car, it's not easy to change, so any car buyer must be very careful.
Kim Oanh