(Techz.vn) A recent report by the US Trade Representative Office has alleged piracy and counterfeiting of Shopee, phimmoi, Dong Xuan market and Ben Thanh market in Vietnam.
On January 14, the US Trade Representative Office announced the report "The illegal markets buy and sell counterfeit intellectual property and pirated products in 2020". According to this report, many markets around the world both online and offline have committed serious piracy, ranging from tangible goods such as clothing, jewelry, to movies and music. Including 3 domain names in Vietnam and two big markets are Dong Xuan and Ben Thanh.
This document also shows that the copyright holders reflect the situation of counterfeit goods sold on the e-commerce platform of Shopee Southeast Asia, including domain names in Vietnam. US authorities also alleged that there was no investigation procedure with the third party seller. For individuals and organizations found to be violated, Shopee does not have a tool to prevent these individuals from registering another account to continue selling on the platform.
Dong Xuan Market also committed the following violations: "Counterfeit goods at Dong Xuan market are usually clothes, shoes, accessories and cosmetics. As improved incomes lead to changes in shopping habits, fewer and fewer locals come here to buy fake goods. However, the sale of counterfeit intellectual property remains a serious problem in this market – in part because of its size.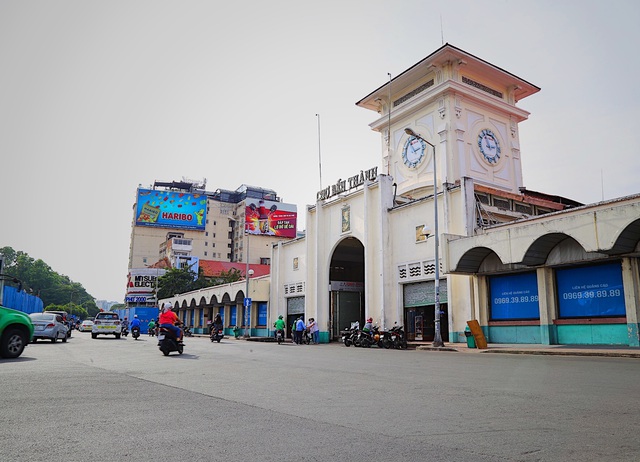 As for Ben Thanh market, the US judged as follows: "This market offers a wide range of goods, from locally made foods and souvenirs to clothing, shoes, accessories and cosmetics; most of them are counterfeit. In 2020, the authorities have raided and seized 1,276 products, totaling about 5,000 USD. However, these efforts are not enough to stop the sellers piracy and they still do not flinch. "
The websites are phimmoi (once hosted in Vietnam) and phimmoizz, which are accused by the United States of illegally publishing thousands of movies and TV shows. This document says: "Phimmoi domain name has been blocked. After that, most of the traffic shifted to moviemoizz – supposedly run by the same owner. The new website continues to be one of the most popular in Vietnam ".
.