Decidedly, the leaks are linked lately … At the same time, if there is a moment to strike, it is good now. The fans are in lack of fresh information, the attention of all converges online towards the same point, the editors / manufacturers and studios have gathered their most crisp information to make this E3 a memorable moment… All the ingredients are there to hit where it hurts. In short, we were already discussing this subject yesterday with 2K Games and we are not going to give you a list of the big leaks of the last few months so we will just be content to add today, Atlus and his Shin Megami Tensei V to the list.
Yes, while the HD remaster of the third installment has just landed here, it seems that the release date of the fifth (expected in the year) has appeared on the web. And to what do we owe this leak this time? Should we put it on the account of a fan in too much of a hurry? From a gifted hacker who hacked the studio servers? From a group of thieves specializing in the theft of sensitive information and hearts? From a high school student controlling demons? Surprise, none of this, it would be a stupid internal error …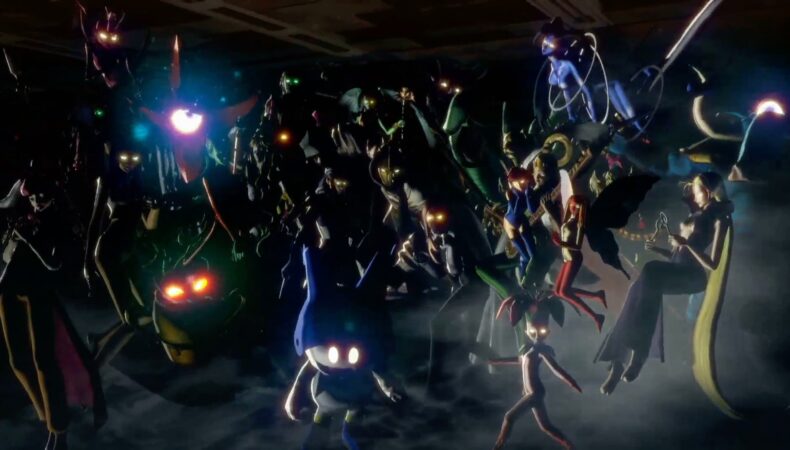 Indeed, during the day of Thursday, the official site of Atlus would have accidentally revealed a large amount of information concerning its upcoming game, detailing in particular the history and the world that will host the footsteps of its protagonist, but also its release date. and the different versions that will be offered to Japanese players. Given the sensitive nature of this information and noting that we are only a few days away from E3 (which should confirm this normally), we still invite you to use the conditional as we will. in the following.
Without further ado, before withdrawing the information (an admission of veracity? You decide even like certain "specialized" sites), the official site of Atlus informed us that the next adventures of Jack Frost should be released on November 11 in the land of the rising sun and would be offered in three editions. If two of them are obvious (standard and digital), it seems that a deluxe box is also part of the game even if its content remains a mystery. We make it clear that this is information regarding the game in Japan since, although it was said last year that the game should enjoy a global release, it is not impossible that the situation has changed with the virus (delays, coughs …) and nothing indicates that all these editions will make the way.
As a reminder, Shin Megami Tensei V will offer you the role of a young high school student from Tokyo who discovers his city after it has been the victim of a disaster that has reduced its population to grief. Now roamed freely by demons and angels who clash in the ruins of this new world called Da'ath, your avatar is offered to merge with a strange being and become a Naobino, a fighter capable of competing with demons and Angels. With these new powers, you will be able to form a squad and participate in the creation of a new world (thanks to different endings).
There, that's about all we have to eat and it's not bad. That said, we remind once again that this information should be taken with a grain of salt. Yes, they were shared by the official site but they may have been shared in a malicious way and the situation for a worldwide release may have changed. Anyway, E3 should soon shed light on this matter. Shin Megami Tensei V will be a Nintendo Switch exclusive.


LD4K4