FileParty uses WebTorrent and WebRTC to do peer-to-peer content streaming, so it doesn't take time to upload. Participants can re-share their content and download it to their device.
FileParty is a free web service that doesn't need an account. The first time you do it, do the following.
Step 1: As the invitee, you need to create a shared view room by going to FileParty homepage> click Create room.
Step 2: You choose content (mp4, mp3, jpg, …) for the general viewing service by clicking Select file or drag and drop into the frame Drag and drop …
Step 3: You press Copy to copy the page address of the public view or copy from the address bar to send to a friend.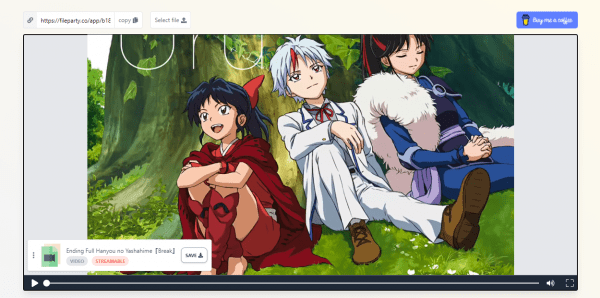 Participants only need to access the room to view, download and share other content with you. Unfortunately, FileParty does not support chat functionality, hope developers will integrate it in the future.


Hùng Anh