According to a survey by Microsoft in 2019, Vietnam is in the top 5 countries with the lowest civilization index on the Internet. Since then, this sad situation has been slightly improved, but overall, there are still too many shortcomings.
As the following is an example. With a very low awareness, many elements of "Vietnamese netizens" rioted Google Maps. This "victim" is Love Lake in Dubai.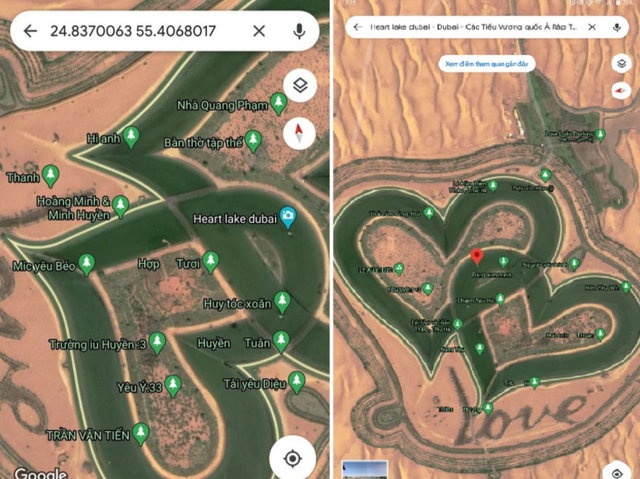 Specifically, after the coordinates of Love Lake Lake were shared on a few groups of groups, many Internet users in Vietnam have turned this place into a check-in place in an ugly and extremely civilized way. They have flagged, created new places on Google Maps to display names and personal information here.
During peak times, Google Maps users can see a lot of points with Vietnamese language such as "Tai to Dieu Dieu", "Quang Pham House" or "The collective altar" … This situation makes many World Internet users must shake their heads in frustration at the lack of civilization of a large part of "Vietnamese online community".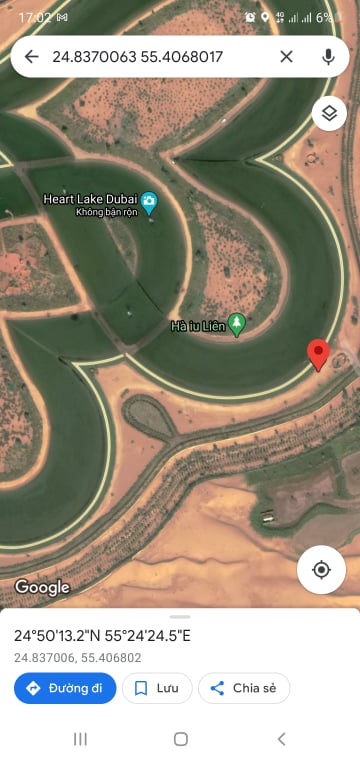 At the present time, Google Maps has removed many of the above virtual locations. However, we still see places with very familiar sounding names popping up. These are really actions that degrade the image of the Vietnamese online community in the eyes of international friends.