A male unexpectedly enrolled in the Guinness Book of World Records for possessing an unusual tooth, the longest known for human teeth ever.
Mijo Vodopija from Croatia has just been pulled out of a 4cm-long tooth by dentist Max Lukas at a clinic in Mainz city, Germany. Vodopija had to turn to the dentist after suffering from severe tooth pain.
"The patient came to the office with a big swollen mouth inside. The X-ray results showed that the painful tooth was really long, unbelievably long. We had to remove the tooth immediately because there was no solution. any other possible treatment, "said Lukas.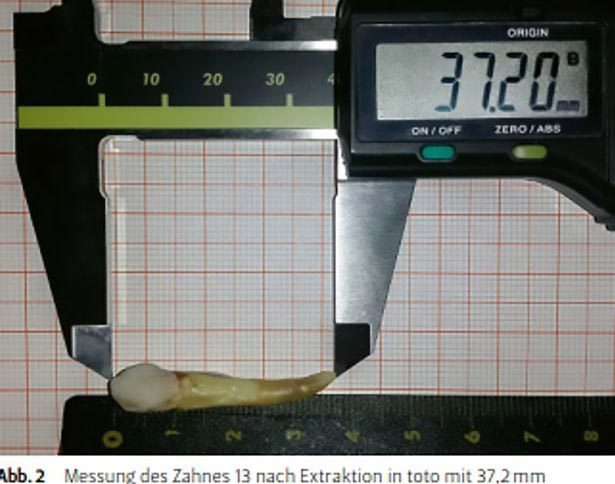 Close-up of Vodopija's record-breaking long tooth. Photo: CEN
According to the dentist, he discovered an infection in the abnormal tooth and it could lead to dangerous complications if not removed in time.
According to the Daily Star, the Guinness World Records Book confirms, Vodopija holds the record for having the longest tooth (3.73cm) ever removed from the jaw. He was awarded the record holder this week after dentist Lukas submitted an application for record recognition review.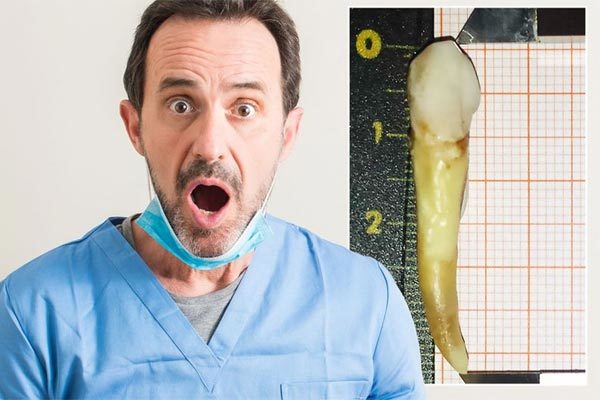 Photo: CEN
Vodopija's unusual tooth was 0.5mm longer than the previous record of an Indian citizen. The average anatomical length of a human tooth is currently 2.42cm, with a bridge is 0.87cm and the root is 1.55cm.
Tuấn Anh