On the afternoon of February 14, a group of supercars including 6 supercars and sports cars suddenly appeared at a hotel in Can Tho city, making people here quite excited.
McLaren 570S once of businessman Quoc Cuong led the convoy
This sports car was once owned by businessman Nguyen Quoc Cuong mountain town, docked in Vietnam in June 2016 and quickly sold it again after only 4 months. Currently, it is not clear who the new owner of the car is, but the car is acquired by a unit specializing in importing supercars.
Originally, the car had a silver exterior, the time near Tet was wrapped with a prominent green decal to celebrate the New Year. After breaking up with the businessman of the mountain town, the McLaren 570S was upgraded to a Forgiato 2.0 Turni-Ecl wheel set that costs about 145 million overseas.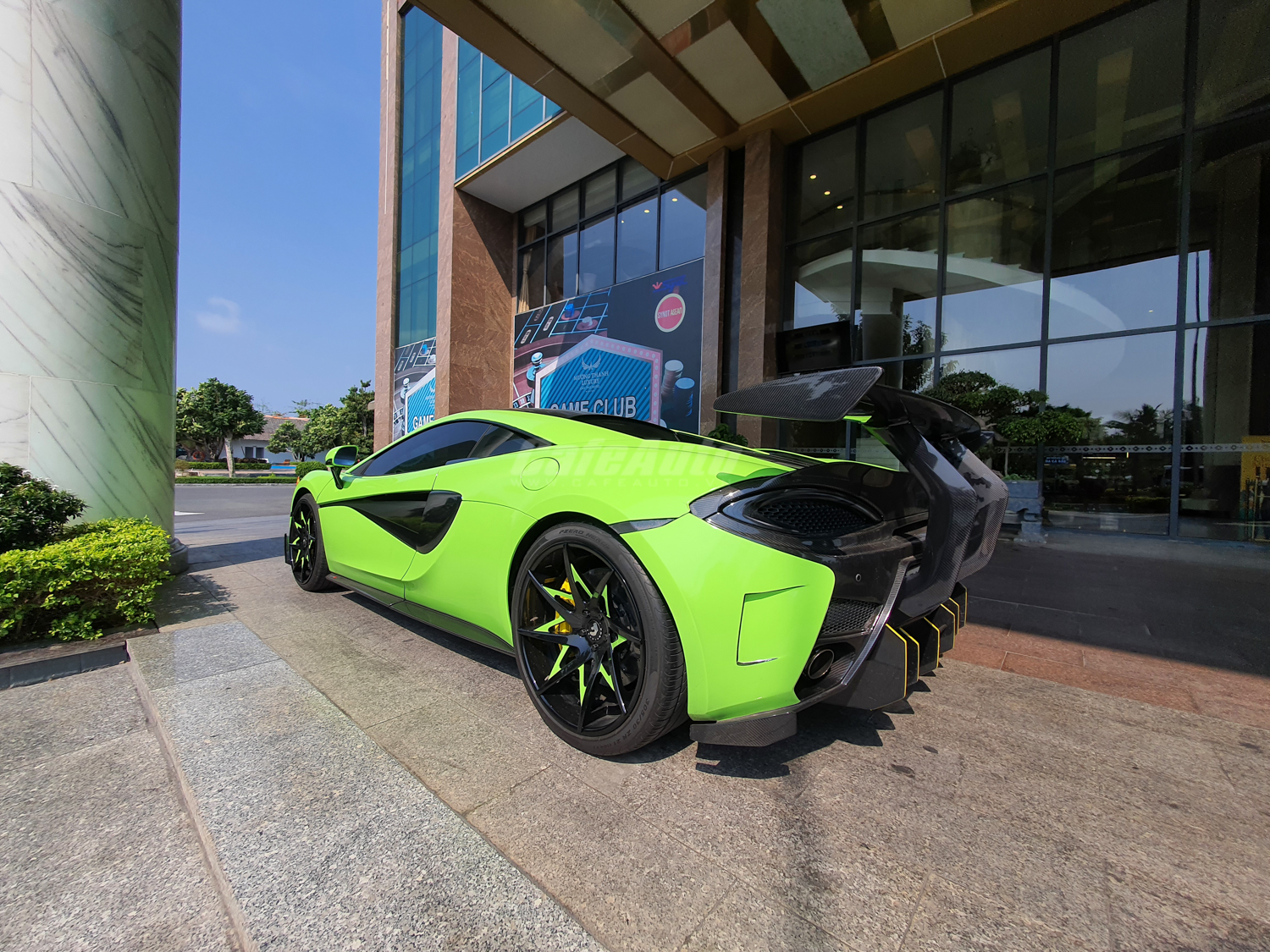 Especially the Vorsteiner VX bodykit on this McLaren 570S with a larger diffuser, a large fixed tail spoiler, the front bumper is tweaked with more air vents and air slots. All these details are made from carbon material. In addition, the new FI exhaust system gives a louder, more steel sound than the original.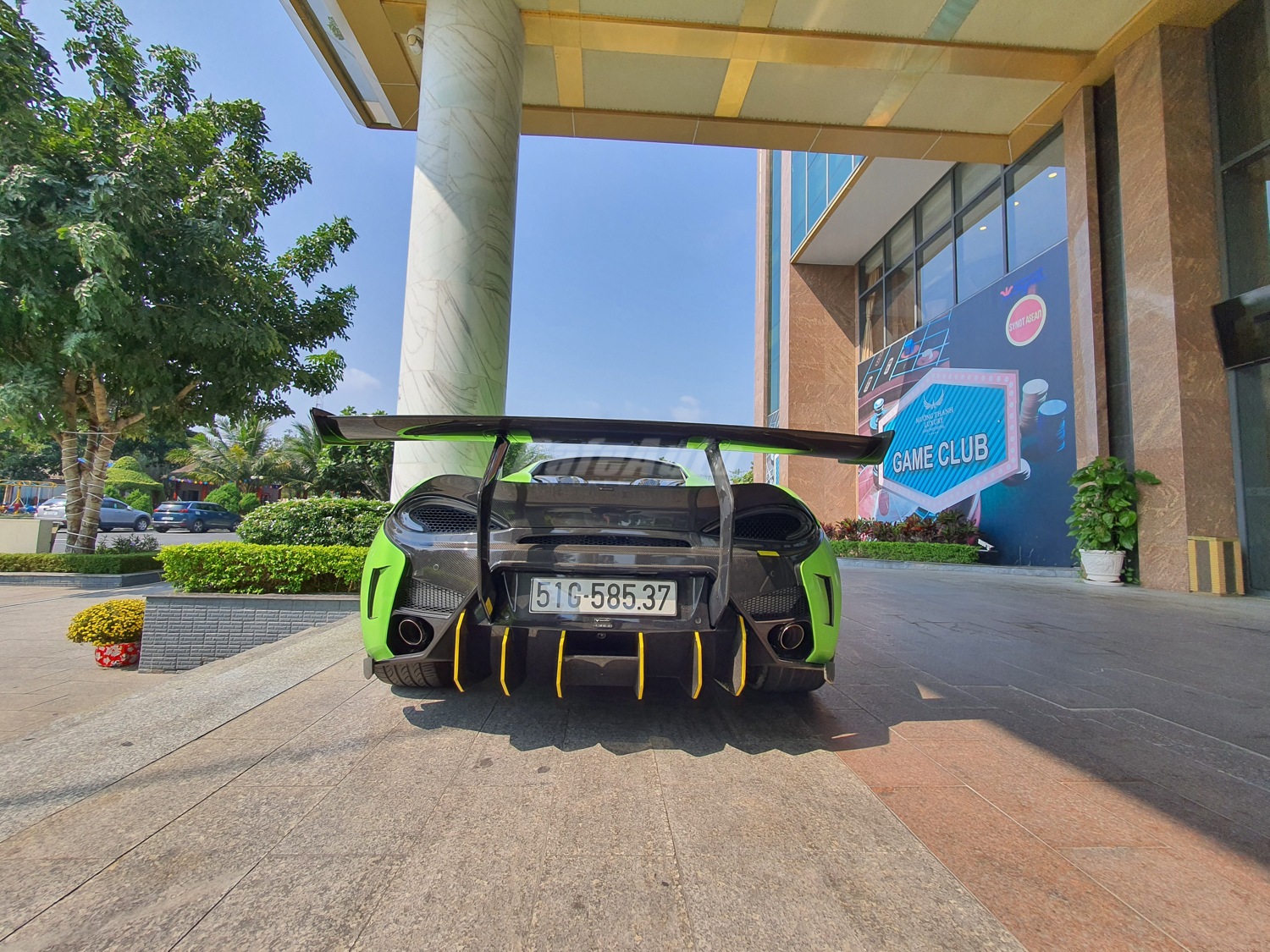 The twin-turbocharged 3.8L V8 engine on the McLaren 570S can produce a maximum power of 562 hp and a maximum torque of 600 Nm, accompanied by a 7-speed SSG gearbox. This capacity is lower than "elder" 650S up to 71 horsepower, but the ability to accelerate 0-100 km / h is quite impressive in just 3.2 seconds with a maximum speed of 328 km / h.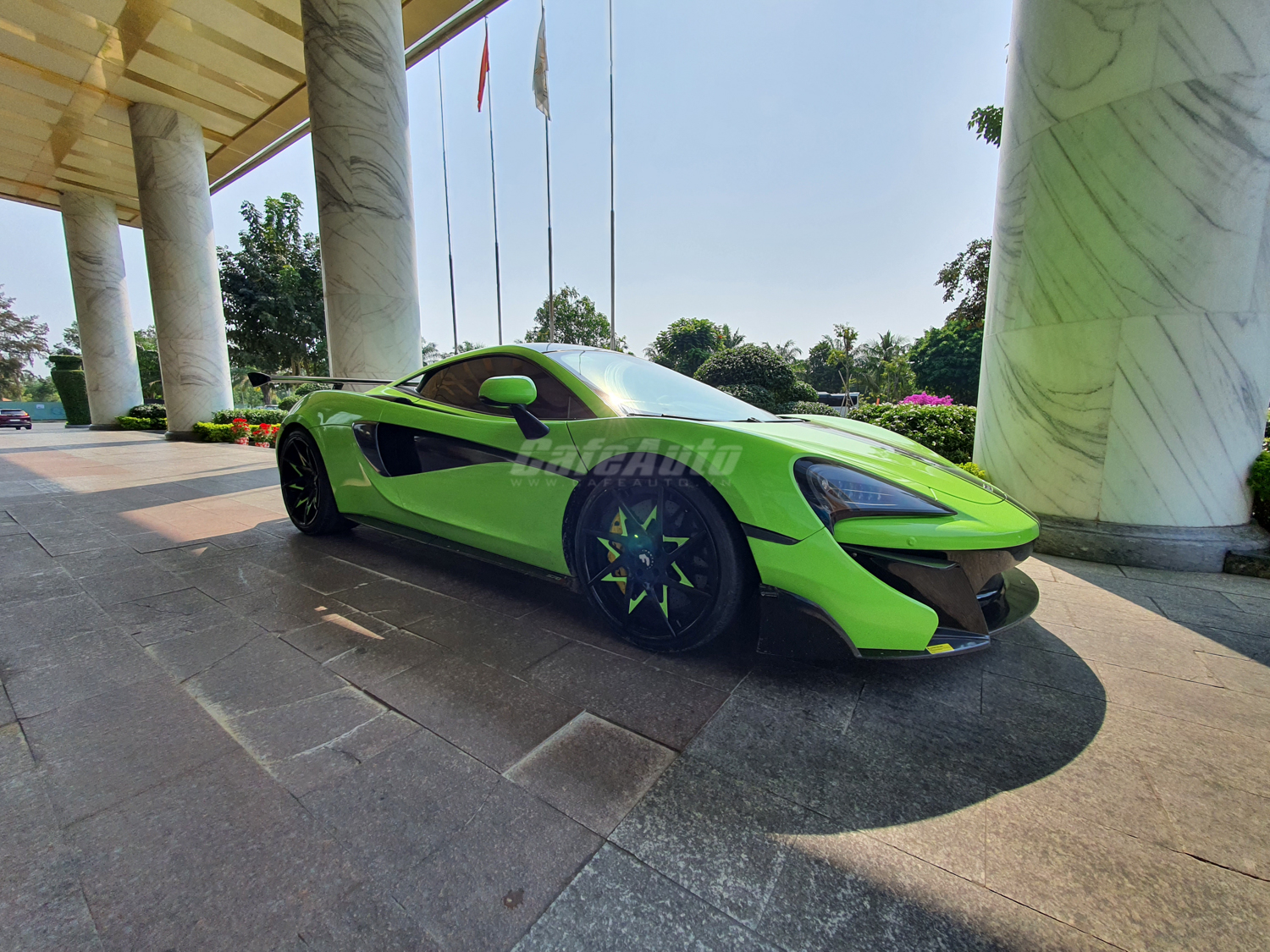 The second Ferrari 812 Superfast to Vietnam also "transformed" impressively
Back to Vietnam in November 2019, this Ferrari 812 Superfast has a black exterior paint. This super car was once owned by a mysterious giant in Hai Phong. Currently, there are two 812 Superfast rolling in Vietnam, the black one is currently owned by a super car dealership, the second one is painted red in Hanoi.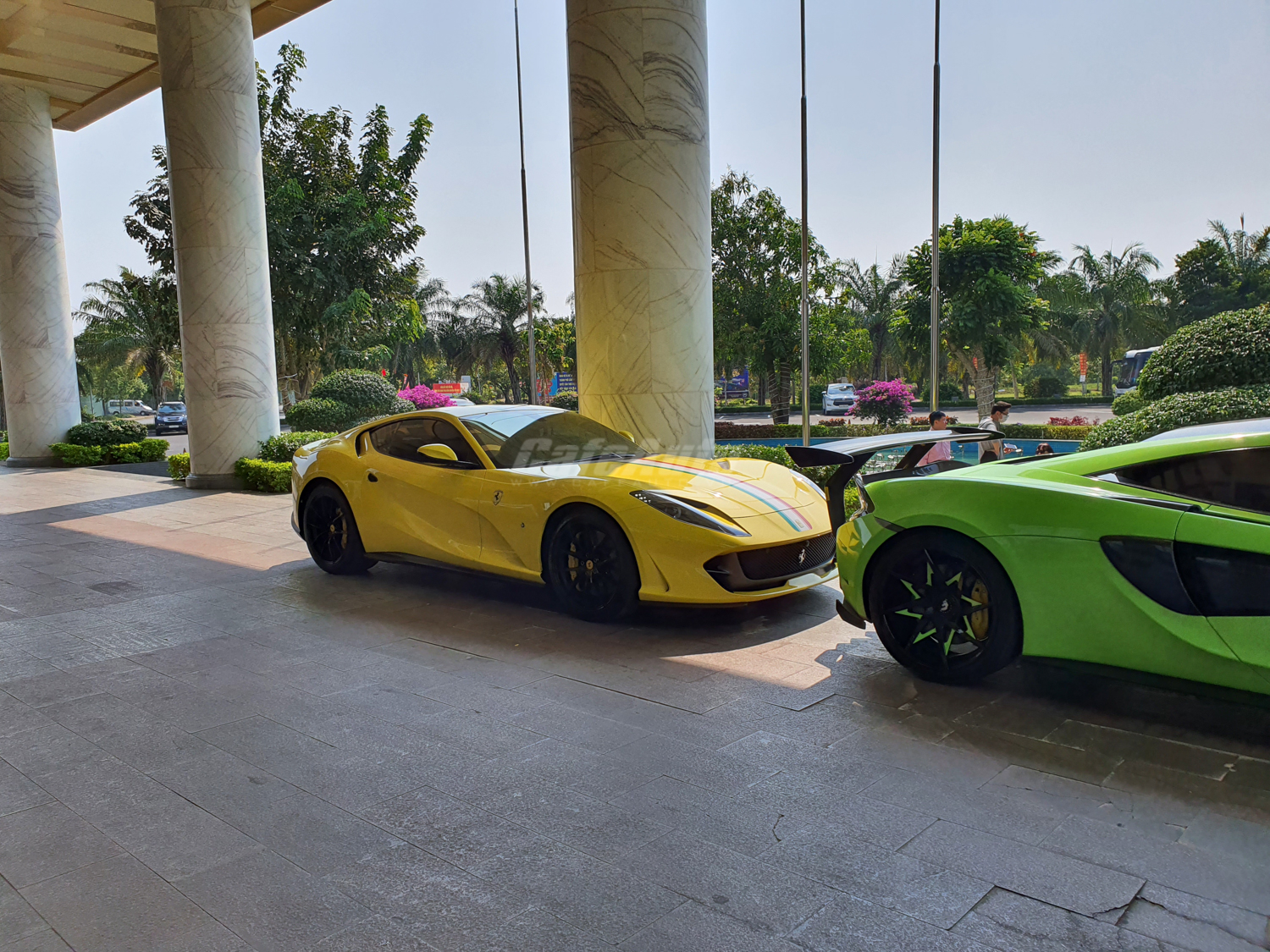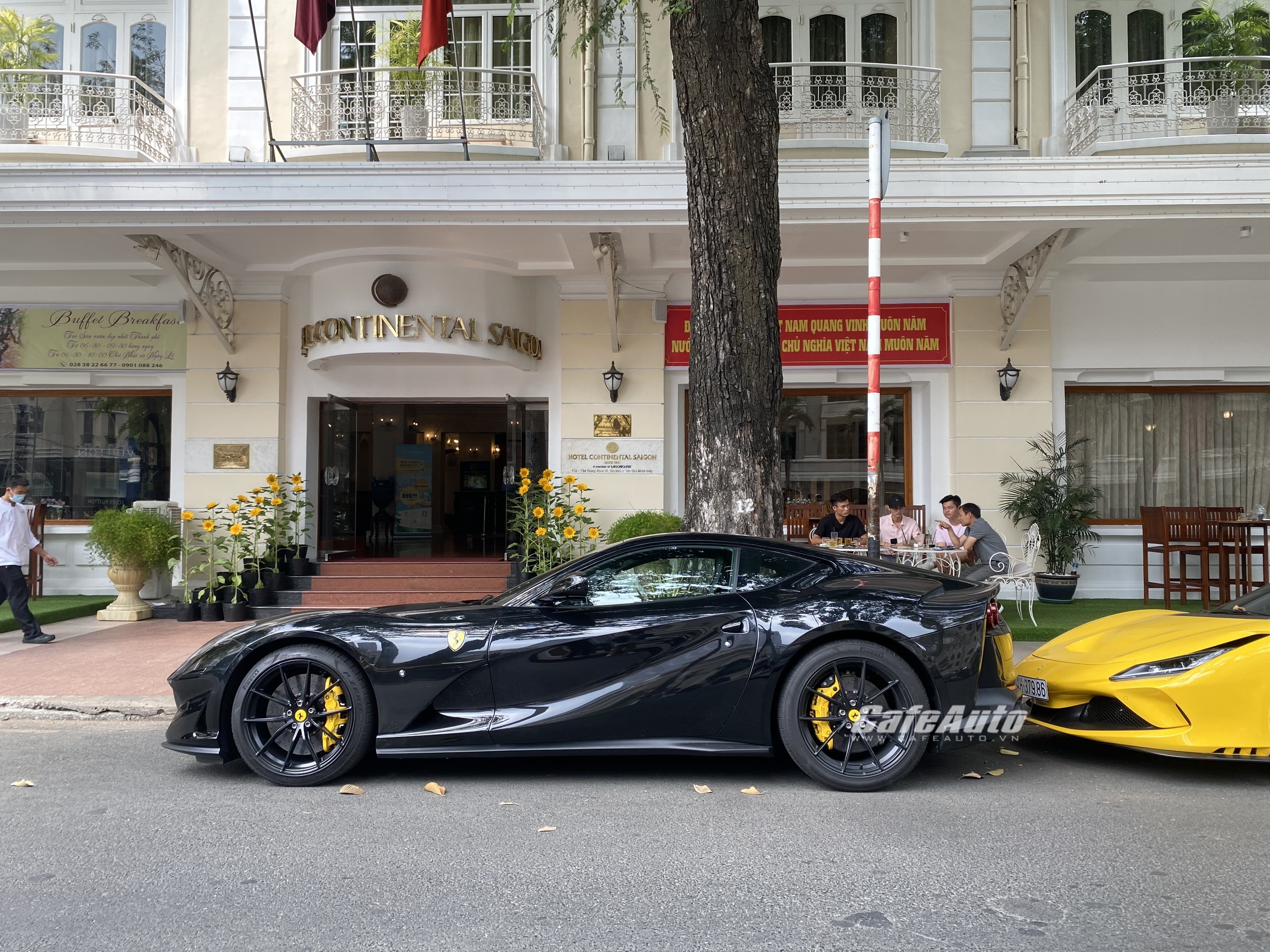 Ferrari 812 Superfast is equipped with a 6.5L V12 engine for a capacity of up to 789 hp and a maximum torque of 718 Nm combined with a 7-speed dual-clutch transmission. This "super horse" can accelerate from 0-100 km / h in about 3 seconds before reaching a maximum speed of 350 km / h. The set of black multi-spoke wheels with yellow inner brake shackle is very prominent.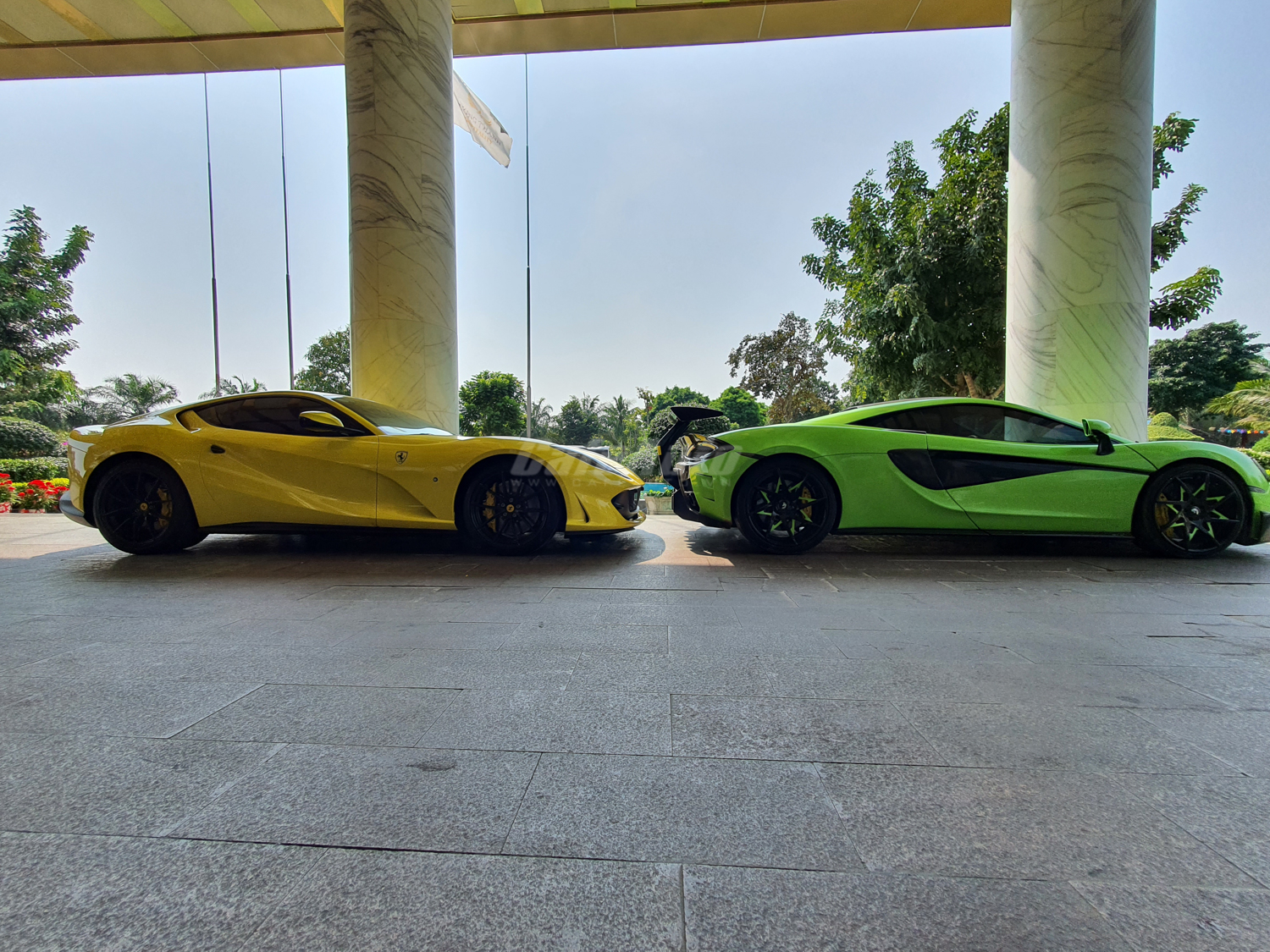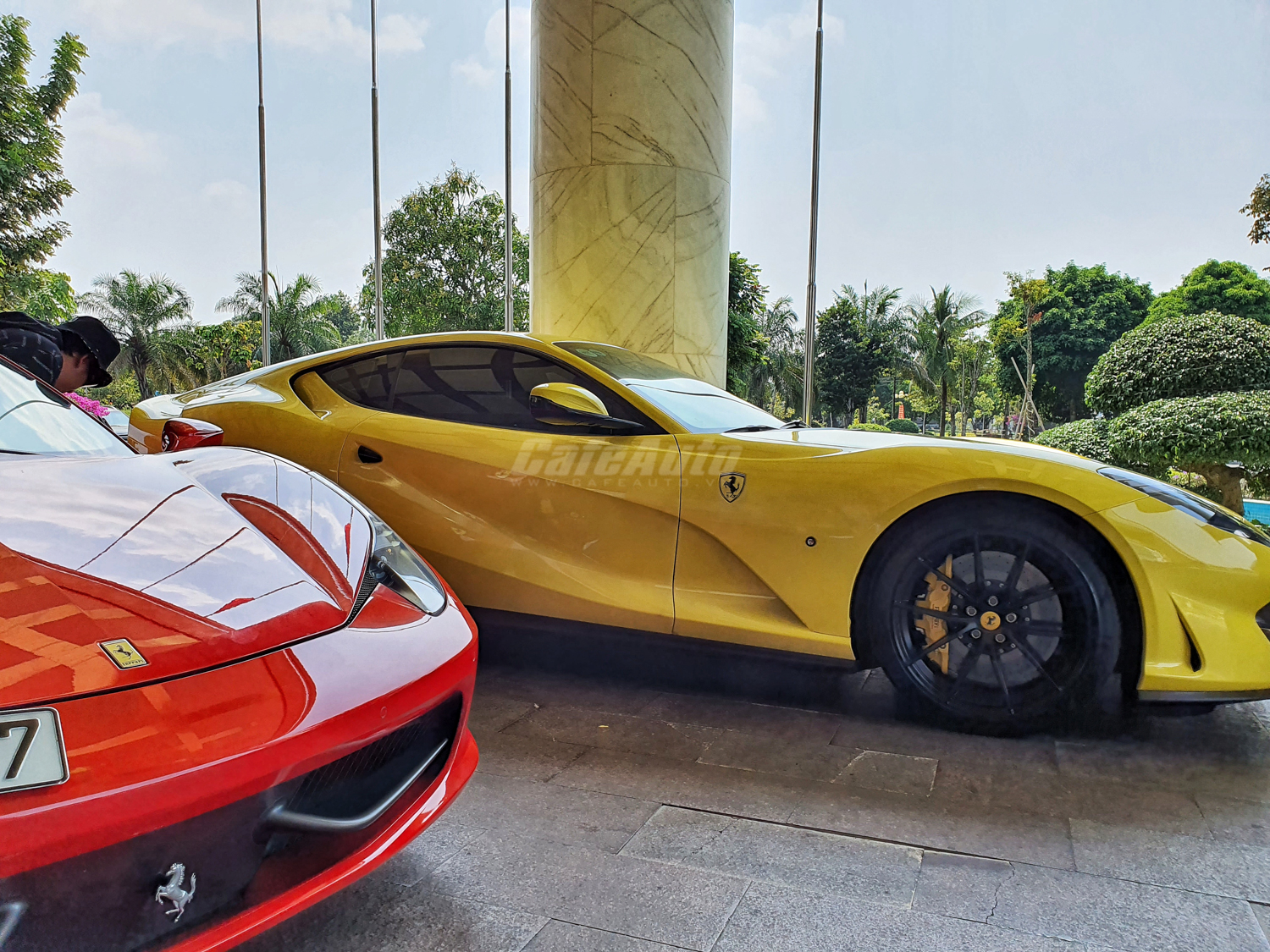 Ferrari 458 Spider of the owner of Trung Nguyen Cafe was present
This is a Ferrari 458 Spider that arrived in Vietnam in 2016, with the familiar Rosso Corsa red paint on the "jabber" models. This super car is in the form of "surf goods", after returning home, he passed Dang Le Nguyen Vu's hands.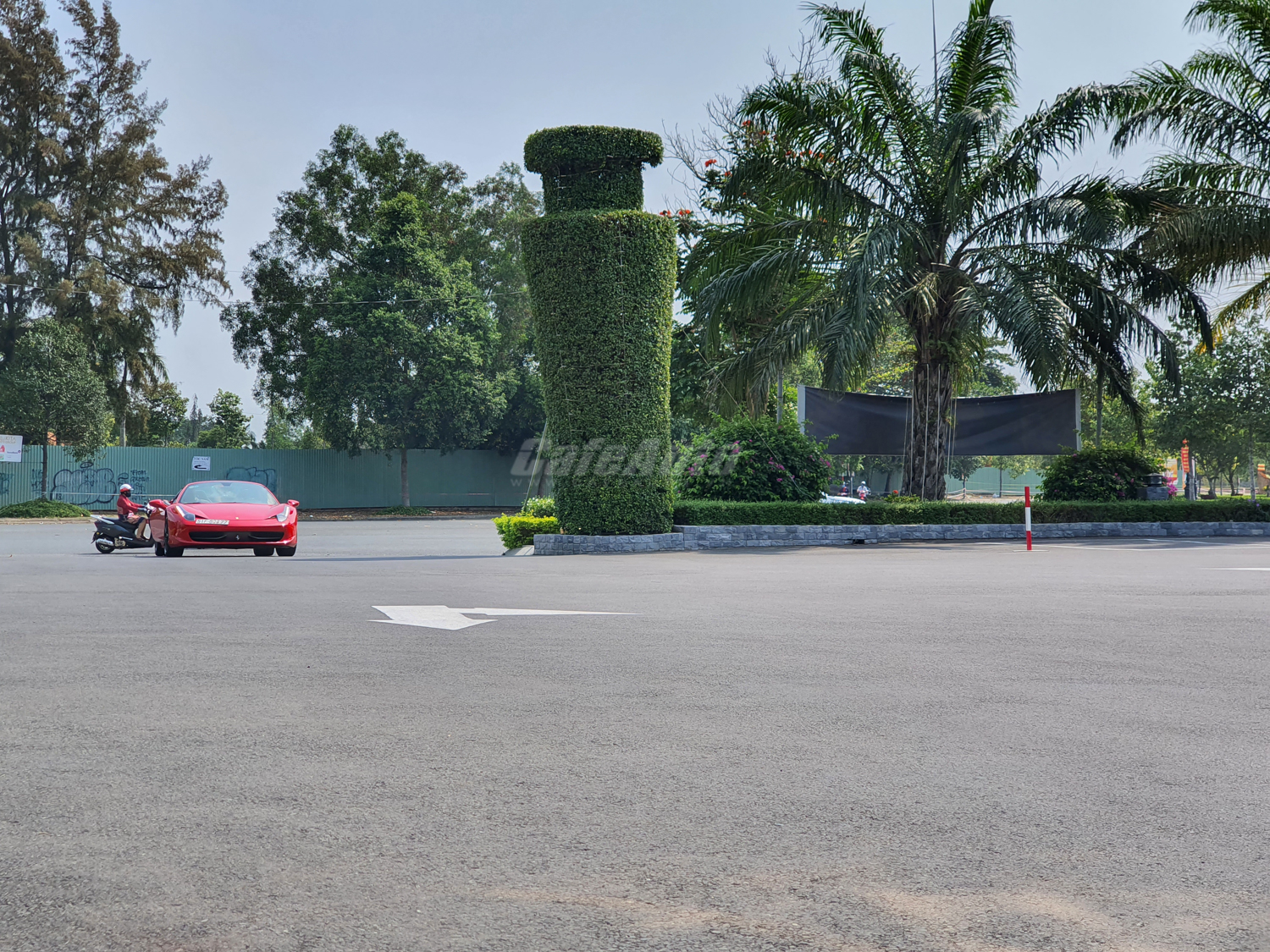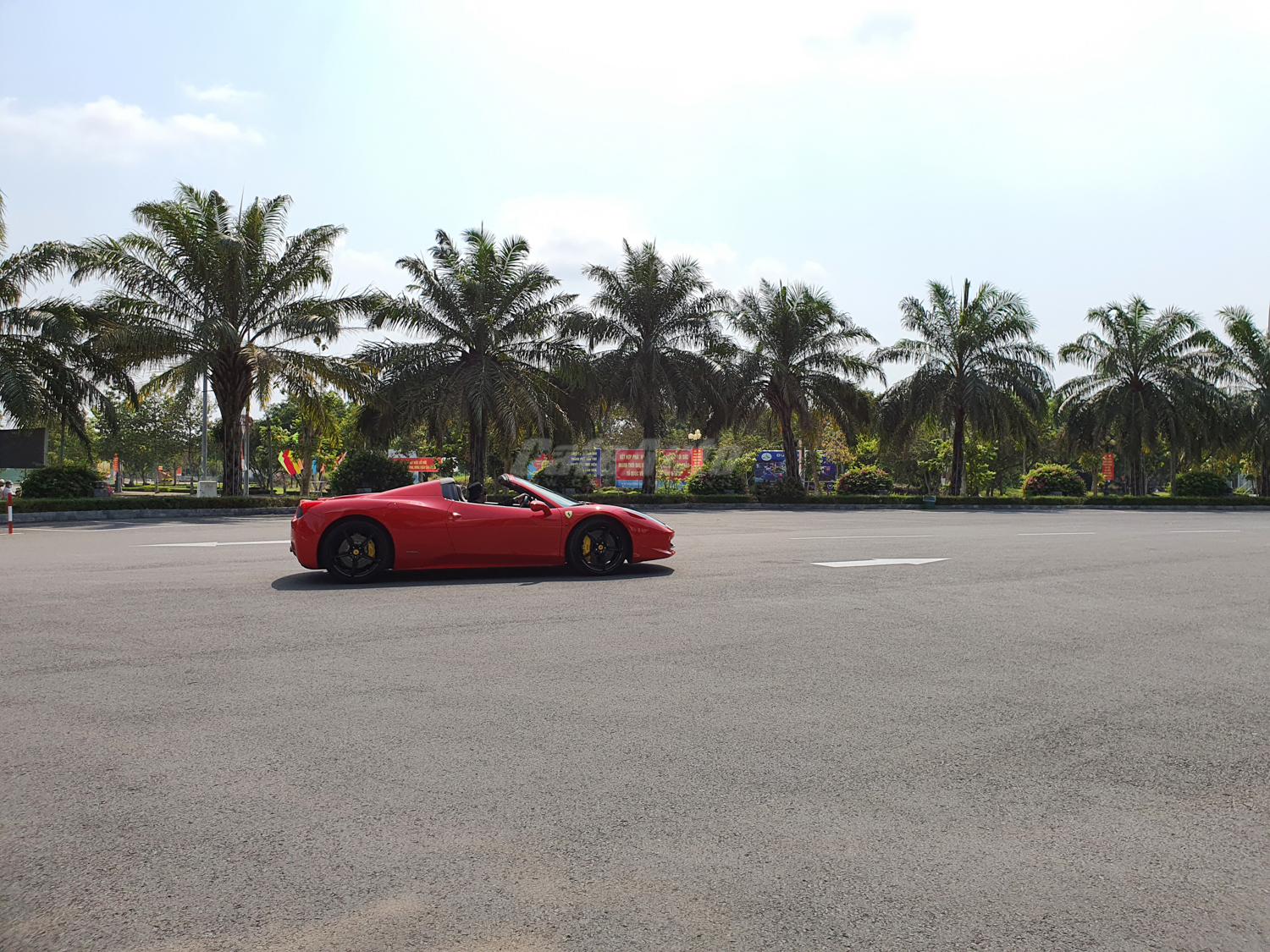 The 4.5-liter V8 engine on the Ferrari 458 Spider is capable of producing 562 hp and 540 Nm of torque. It is mated to a 7-speed dual-clutch transmission This convertible super car can accelerate from a stationary position to 100 km / h in 3.4 seconds with a maximum speed of 320 km / h.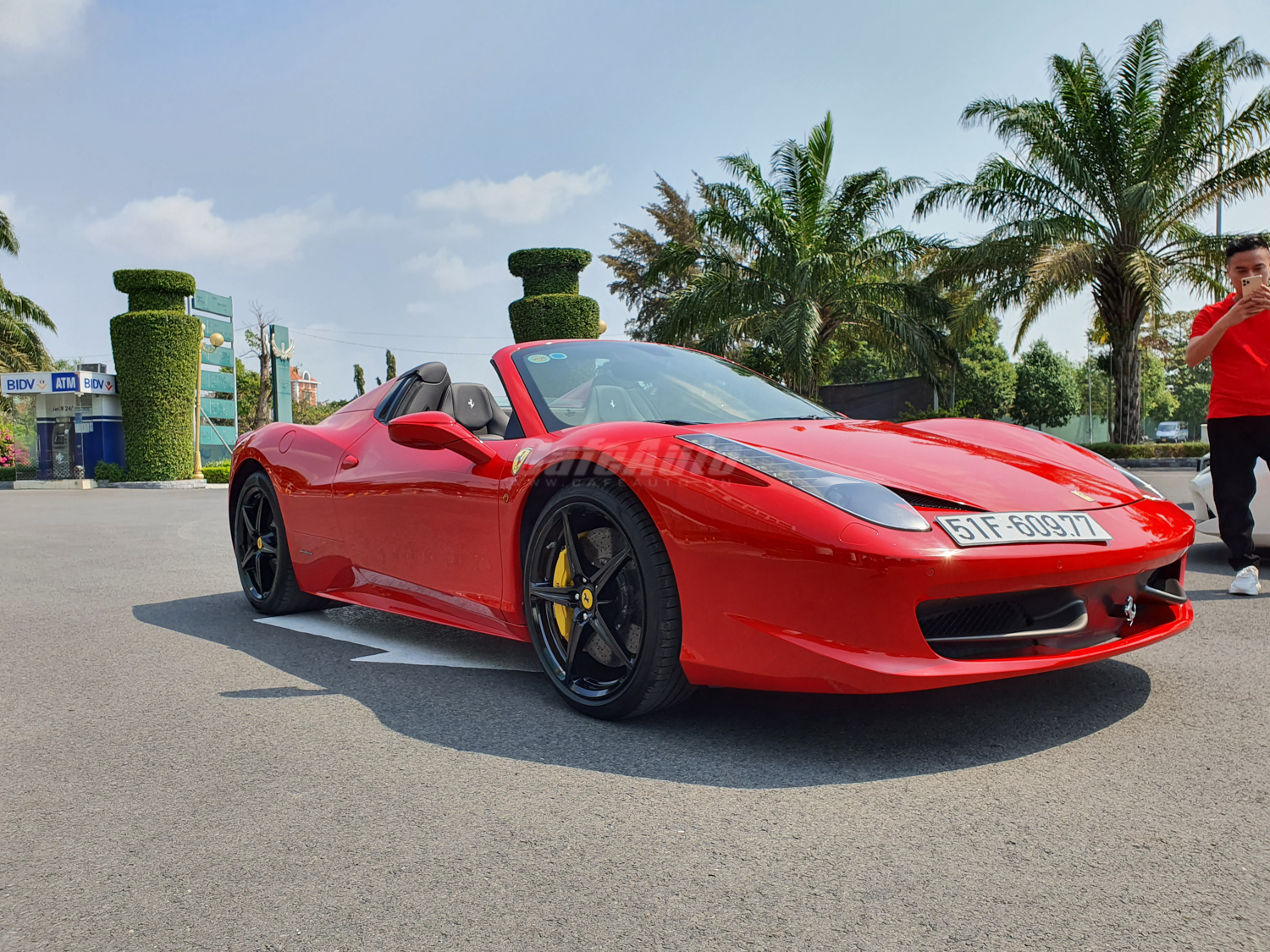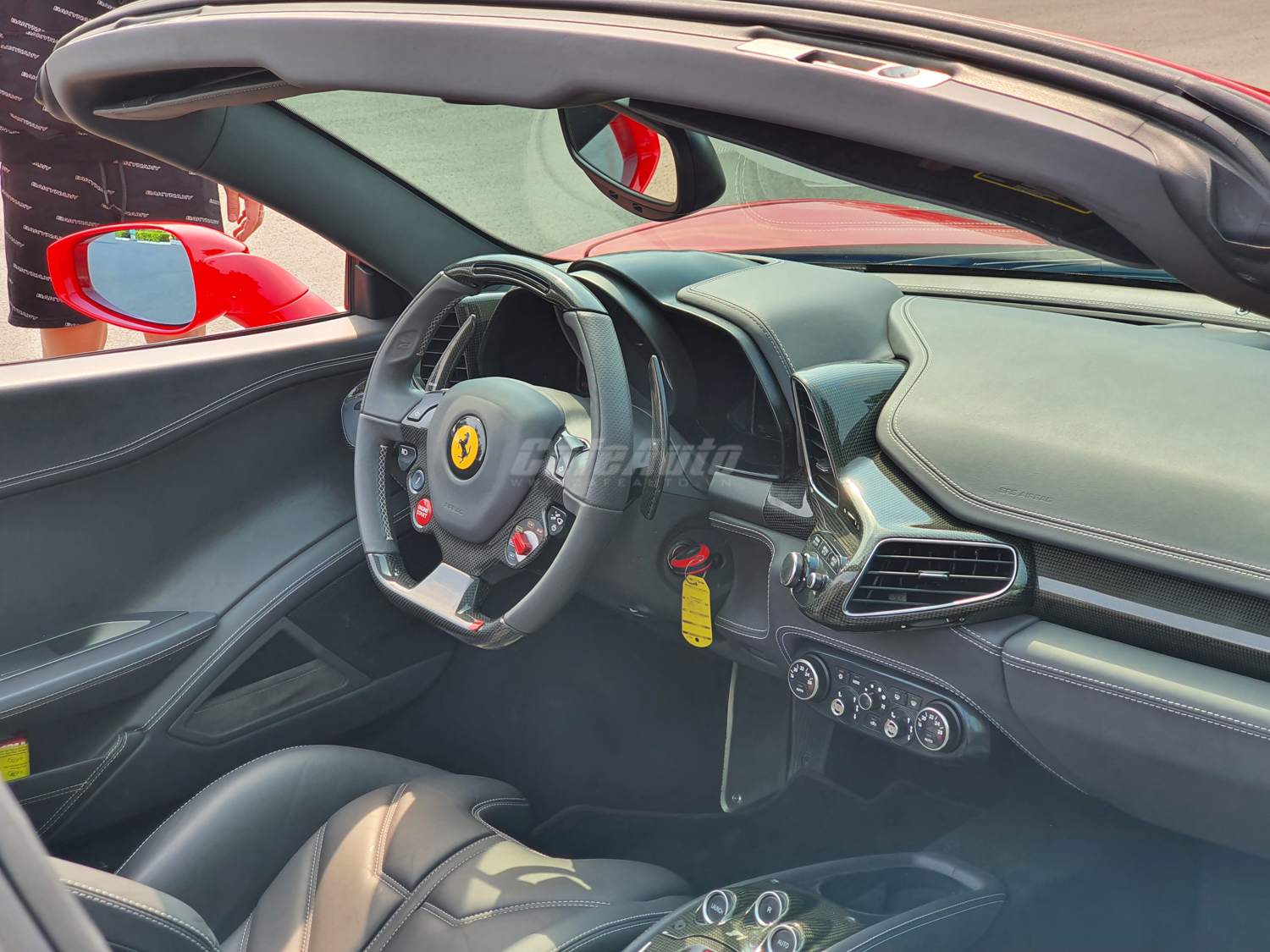 The duo "horse riding" Ferrari 488 GTB, Porsche 911 GT3 highlight with super car staging
This is a Ferrari 488 GTB with a quite special background when the car has the original red paint color, but after changing the owner, it has been renewed with white direct paint instead of wrap decal method. In addition, the Titanium exhaust system from Armytrix costs more than 200 million VND on this super horse for a more fierce sound than the original, gentle.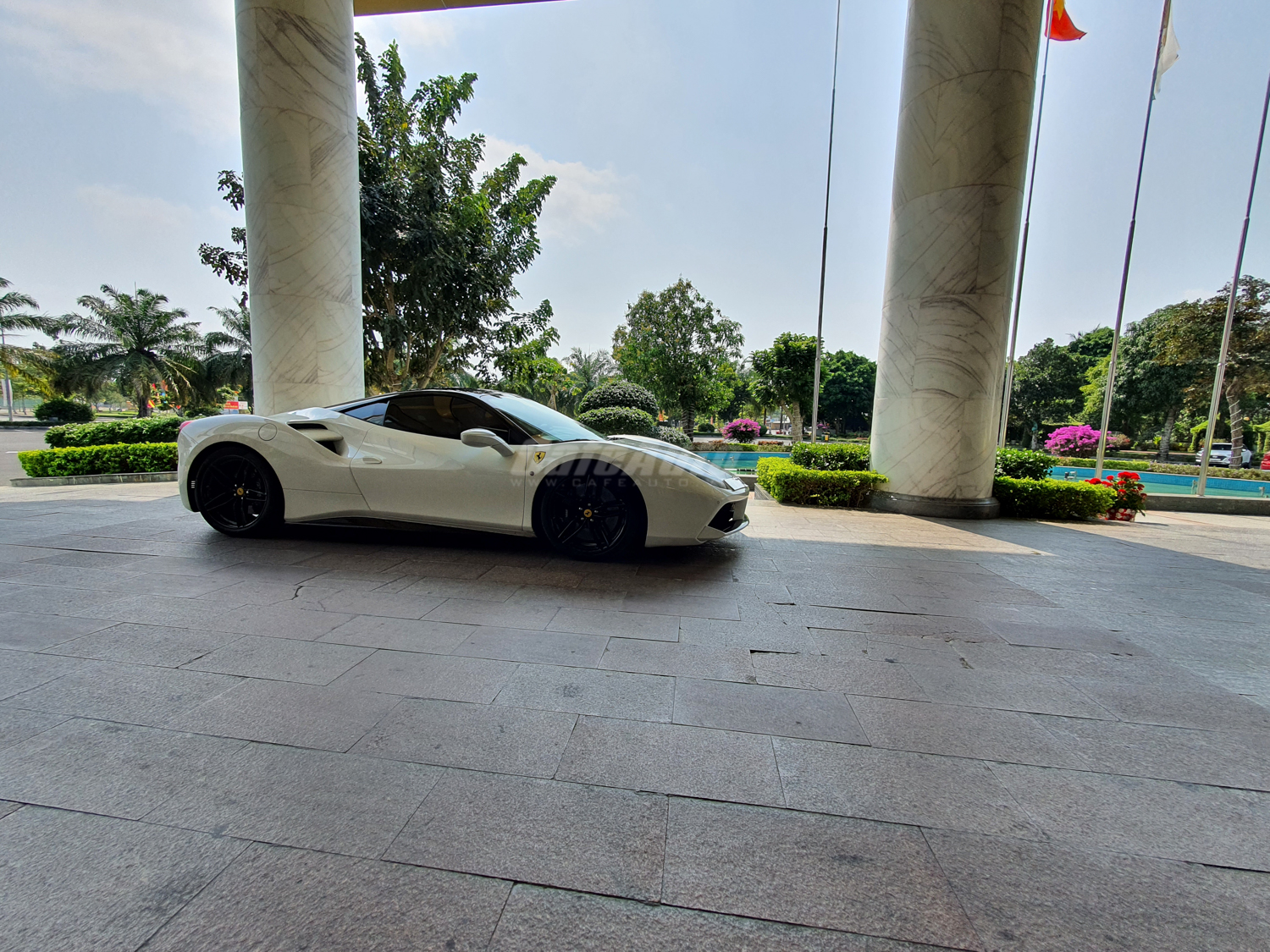 Along with that is the appearance of the Porsche 911 GT3 bodykit GT3 quite unique cement gray. The car is also equipped with the famous IPE exhaust system.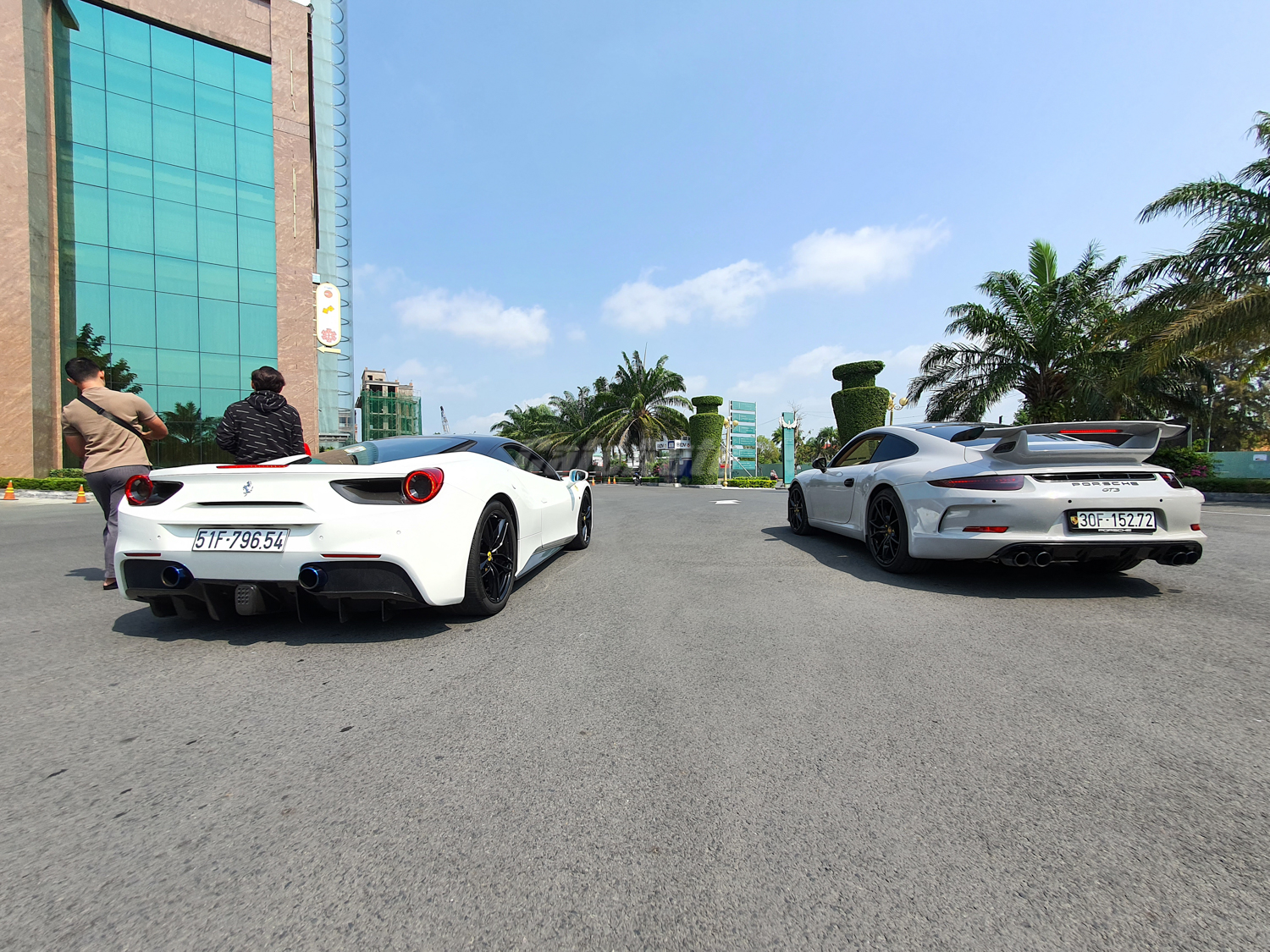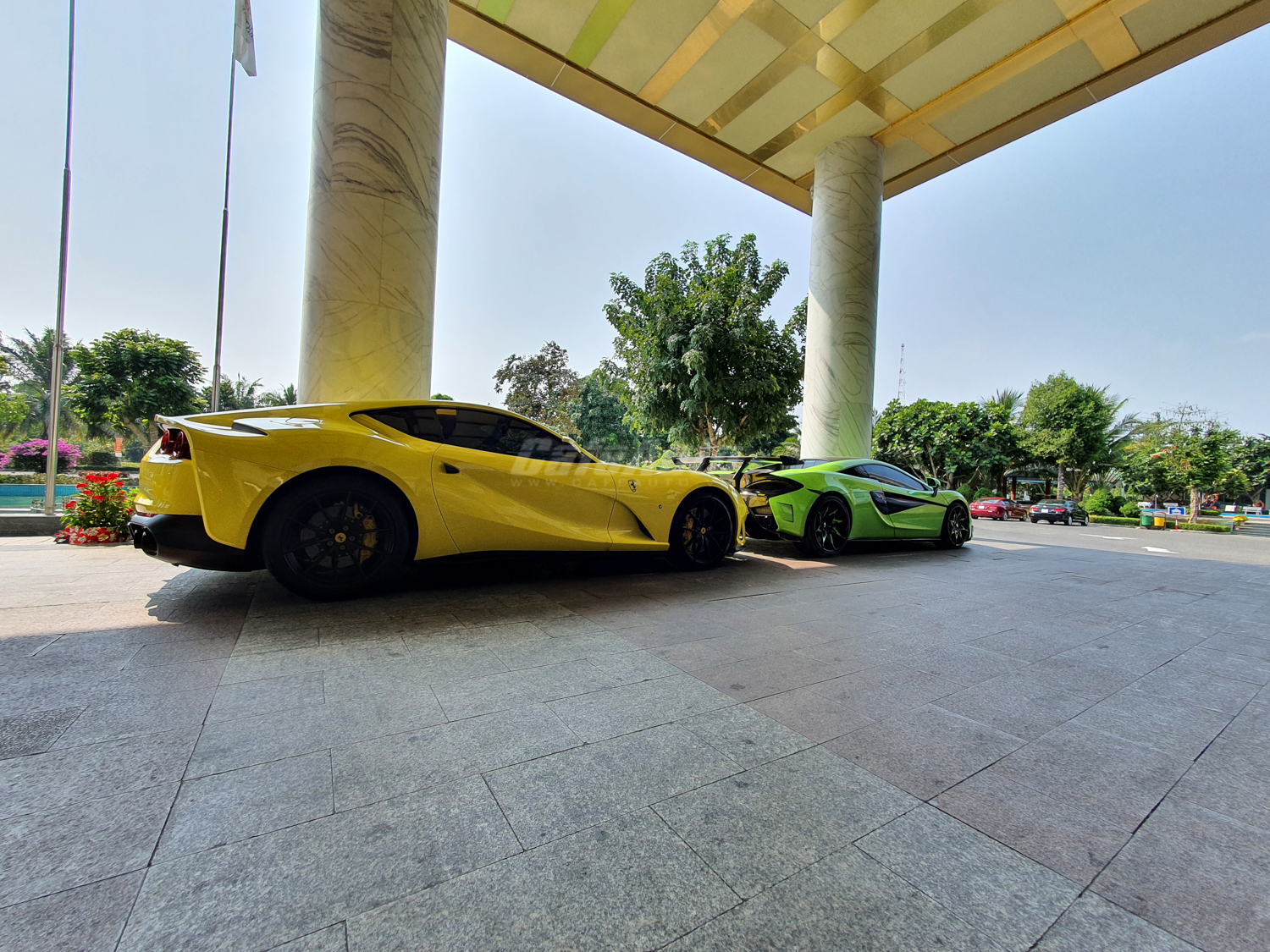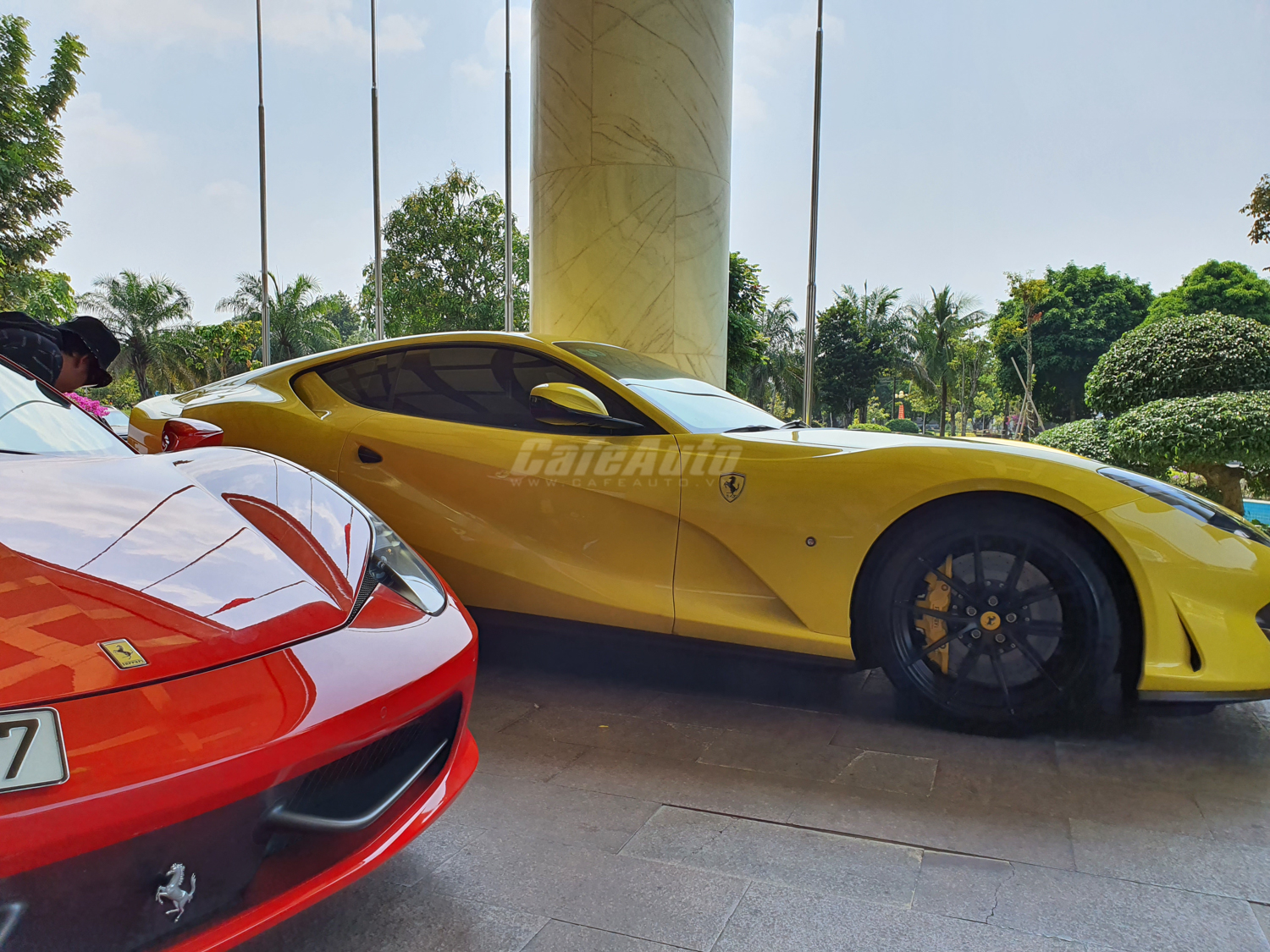 Photo: Can Tho bus
.