Eliminate light streaks and ghosting when capturing old printed photos with smartphones thanks to a new Google application called PhotoScan. If you want to scan old photos to keep or post your childhood photos on social networks, use PhotoScan to make them look as sharp as scanned.
Related posts
Red-eye correction in photos using Photoscape on PC
Editing and editing images with PhotoScape
Change hair color in photoshop, dye hair with Photoshop software
Animation in Photoshop CS6, make GIF in CS6
How to save photos in Photoshop online
When taking pictures printed by phone or camera for storing on a computer or sharing on the Internet, the common problem is flashes, ghosting due to light reflected on the image, making the image not sharp. . In addition to the new editing tools in Google Photos, Google is also introducing a new application that turns old printed photos into digital photos.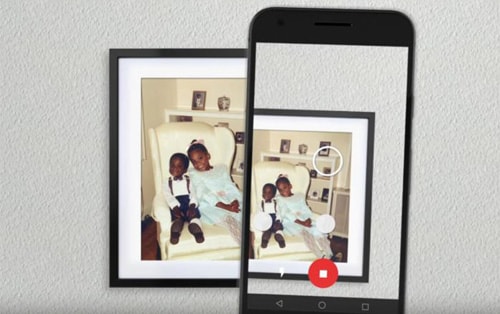 Scan photos on your phone with Google PhotoScan
Guide to Scan photos on your phone using Google PhotoScan
A new application called PhotoScan helps you scan your prints with your smartphone and store them in the library of Google Photos. The application will detect corners, flatten the image surface, remove light flares, and crop the frame itself.
To do this, you download the PhotoScan application
For Android: Download PhotoScan for Android
For iOS: Download PhotoScan for iPhone
Step 1: Open the app and press the shutter button to start the scan.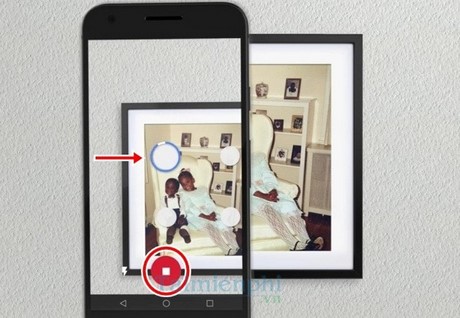 Step 2: Move the image to the corners marked in the image and hold until the circle is finished.
The application will process your photos. Once done, you can view and edit your photos right then with Google Photos.
About Google Photos, this application is also much improved on auto-enhance features, new effects. Besides, there will be more professional lighting options such as exposure, contrast, white balance, highlights, shadows …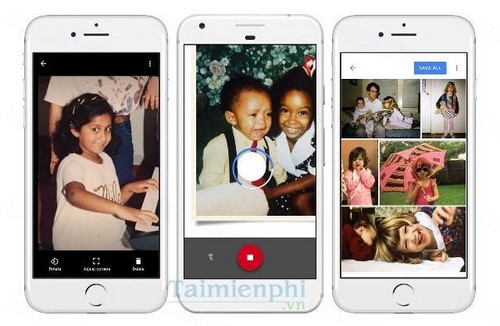 Are you ready to create a professional work like a photographer with Google Photos? These tools are available on the latest versions of Google Photos on Android and iOS.
Download Google Photos for Android devices: Download Google Photos for Android
Download Google Photos for iOS devices: Download Google Photos for iPhone
Above, ElectrodealPro just guided you to scan external photos with beautiful smartphones thanks to Google PhotoScan. The application helps to keep old printed photos or post them on social networks to share memories with friends.
PhotoScan is a great application that turns printed photos into digital version without having to use a scanner or going to photo shops to do this. The application also helps more people know Google Photos when it is a library of photos created from PhotoScan, if you use Google Photos as an image storage library, you will need to know how to backup photos to Google. Photos from Facebook, Dropbox, Flickr
https://thuthuat.taimienphi.vn/scan-anh-tren-dien-thoai-bang-google-photoscan-12547n.aspx
(According to PCWorld)
.