From now until February 9, you just need a normal Steam account to be able to play Insurgency: Sandstorm without any fees. After that time, the game will be charged normally (with a 50% discount).
It is known that Sandstorm is the sequel to the popular shooting game Insurgency. Set in the context of the war between the US military and the Taliban rebels, players will be immersed in the authentic feeling of gun battles on the fierce battlefield. Where bombs were falling and death scenes were everywhere.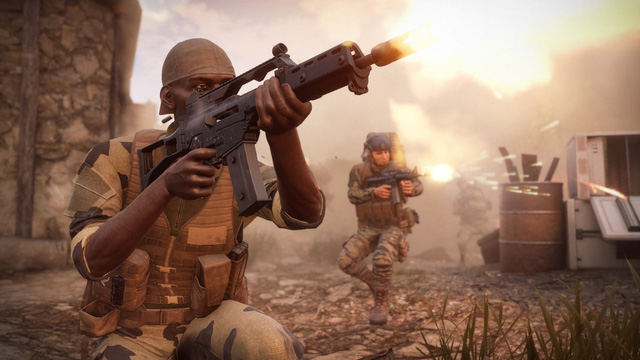 Perhaps the topic of anti-terrorism is too familiar to FPS gamers, but nonetheless, the plot is not a factor that is focused on by developer New World Interactive. The player will be transformed into a soldier and your task is to destroy the designated teller to complete the assigned task. With a high tactical element, the game circuit is quite fast and attractive like many other FPS games, Interactive deserves a game that will keep you entertained at the end of this year.
Minimum game configuration
Intel Core i5-4440 (3.10GHz) / AMD FX-6300 (3.50GHz)
Memory: 8 GB RAM
Graphics: NVIDIA GeForce GTX 760 / AMD Radeon HD 7970
Capacity: 40GB
Recommended configuration
Intel Core i7-8700 (3.20GHz) / AMD Ryzen 7 2700 (3.20GHz)
Memory: 16 GB RAM
Graphics: NVIDIA GeForce GTX 980 / AMD Radeon R9 390X
Capacity: 40GB
To download and play the game for free from February 5 to February 9, please visit here.