Although it has been released for a while, it seems that the Galaxy S21 series 5G trio from Samsung has not cooled down. In order to share the atmosphere of 'home, people' and discuss about this smartphone trio, I will send you a detailed review of Samsung Galaxy S21 5G. Let's see, this masterpiece is exactly what you'd expect!
See also: Galaxy S21 Ultra 5G performance evaluation: Does the Exynos 2100 have transformed and conquered the hearts of fans?
The above article will be fully updated on January 29th, please read it together!
Design is the highlight of the Samsung Galaxy S21 5G
With the designs released from the beginning of the year until now, it seems that Samsung has abandoned its strategy of using the same design language for all its segments. You just look at the Samsung Galaxy S21 5G to know! I was really excited about the gorgeous look of the Galaxy S21 5G right from the rare leaked images.
First, let's talk about the outside materials of the Samsung Galaxy S21 5G first. Unlike the other brothers in the Galaxy S21 Series 5G, the back of this phone is machined from a matte plastic material. But don't be disappointed immediately. From the first time in my hand, I do not think that it is made from plastic but from metal because the Samsung Galaxy S21 5G feels very 'happy' to hold the hand.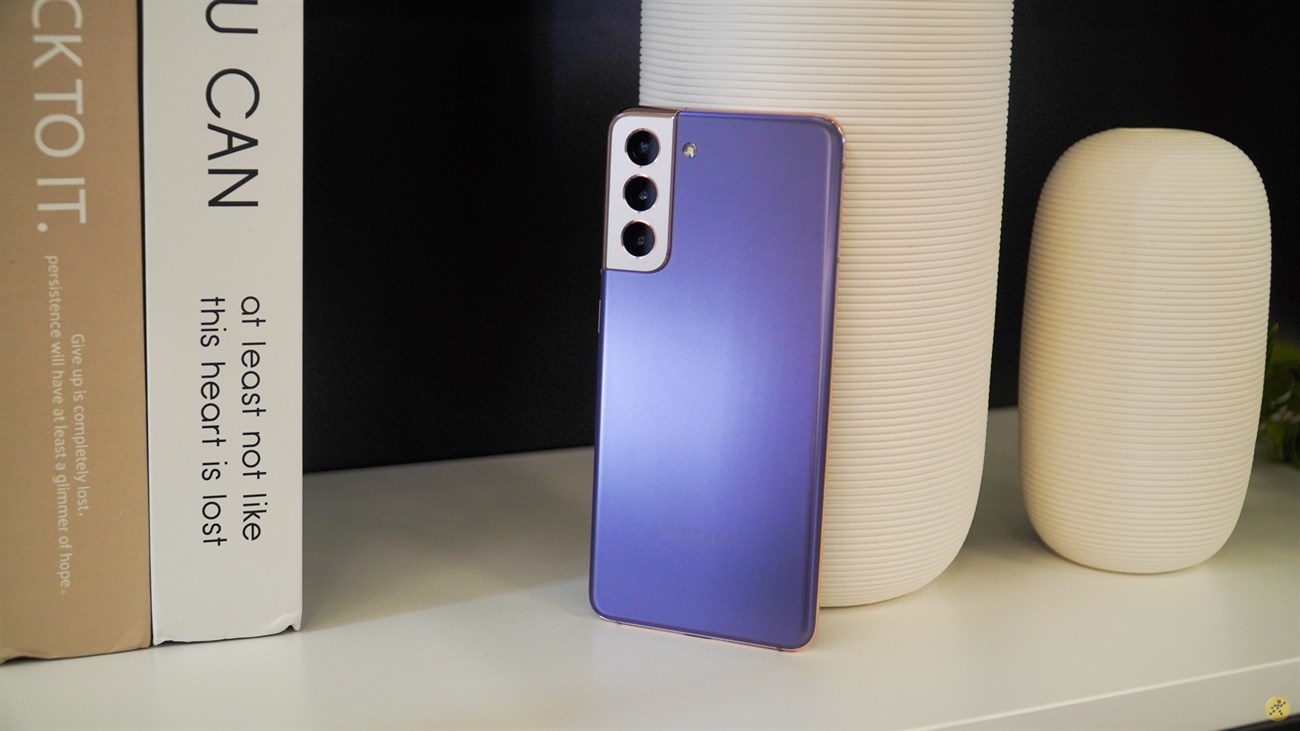 That shows that, the level of perfection of Samsung products is excellent. Although it is plastic, the elegance of the Samsung Galaxy S21 5G still does not diminish at all!
The weight of the Samsung Galaxy S21 5G is also relatively light, which is understandable, only at 170 g. In the high-end segment, I still want this phone to be a bit heavier to increase the hand grip. However, in return, if you regularly use your phone to work, the Galaxy S21 5G will not cause hand fatigue. In addition, the abrasive plastic material also limits the common fingerprinting situation on today's products.
This year's camera cluster is also significantly more cared for. With all three products released this time, Samsung has added a metal layer connecting from the bezel. This metal layer both protects the camera cluster and creates a special mark and also adds a luxurious look to the Samsung Galaxy S21 5G. In addition, this year's camera cluster is also designed to be less convex rather than its predecessor – Galaxy S20.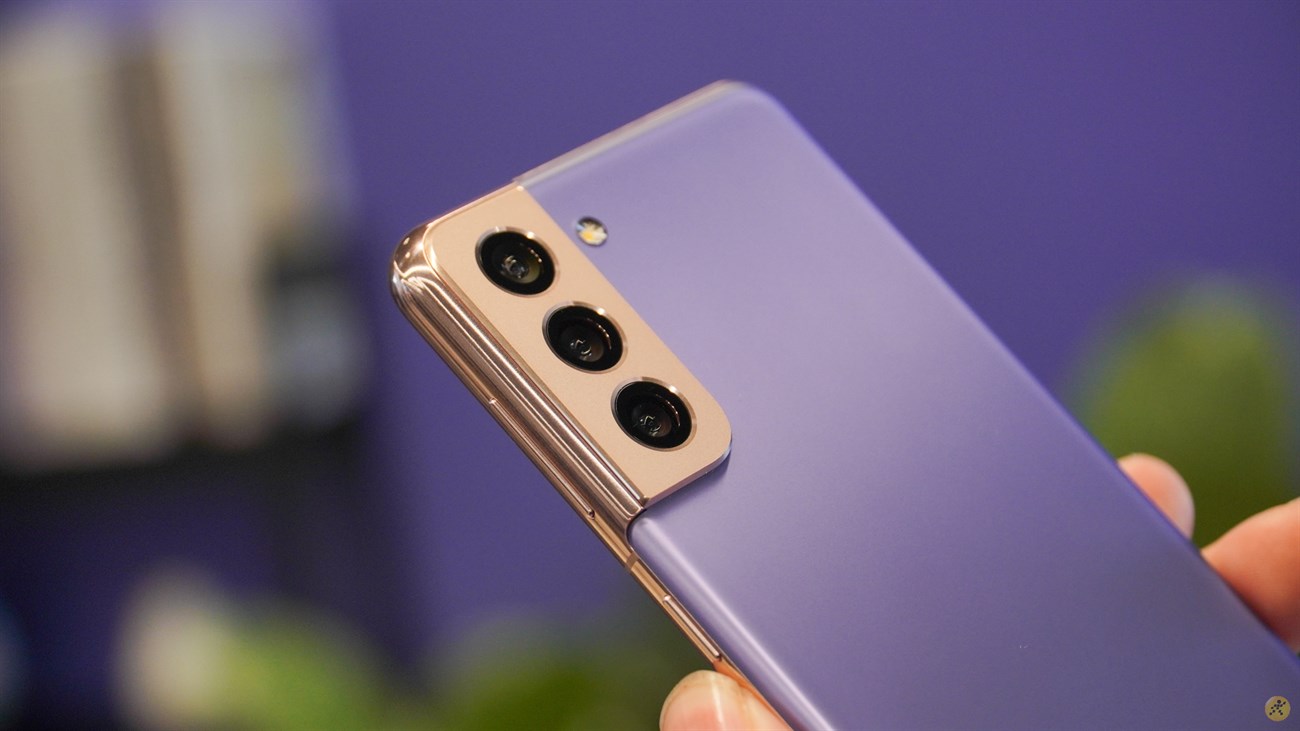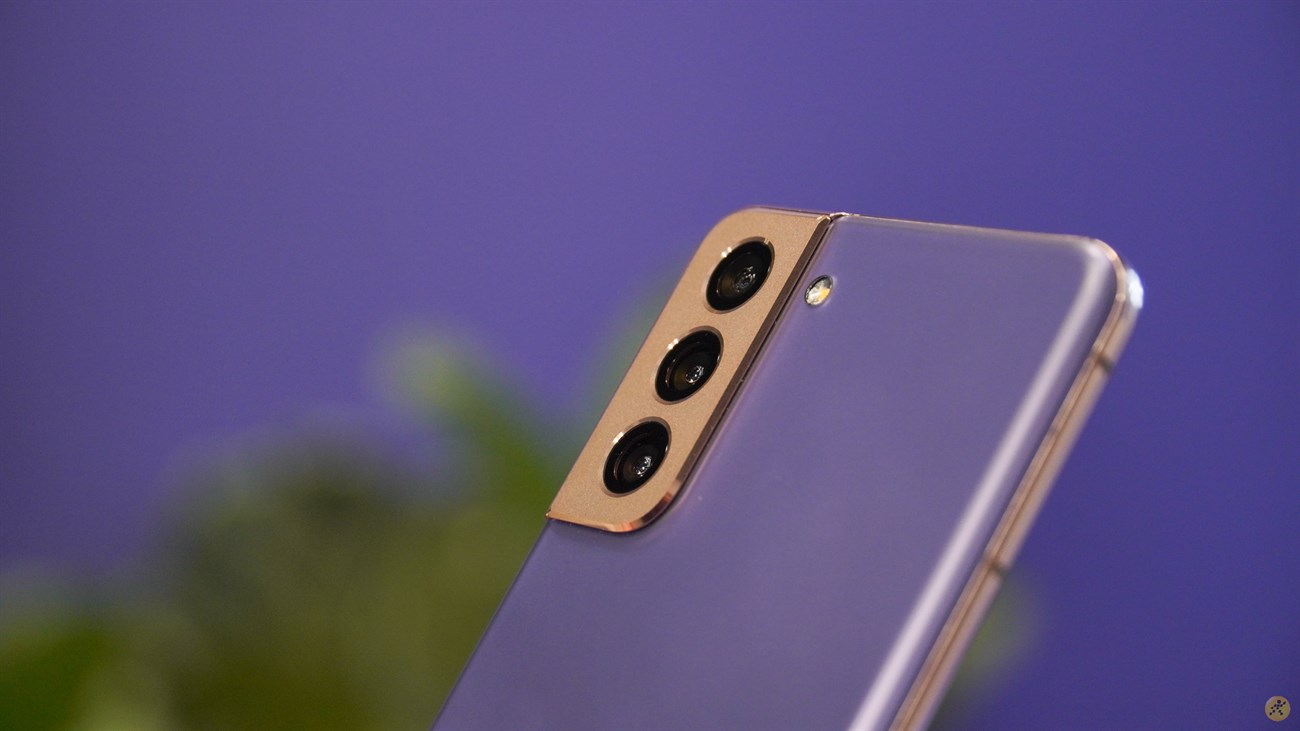 Samsung still carries the familiar rounded frame design into its Galaxy S21 5G product. With this design, you will definitely experience the feeling of holding your hand that fits comfortably when holding the product. The rounded corners of the phone also don't feel overwhelming during games either! In addition, of the three products introduced this time, Samsung Galaxy S21 5G has the most compact size, so I think this phone will fit more women.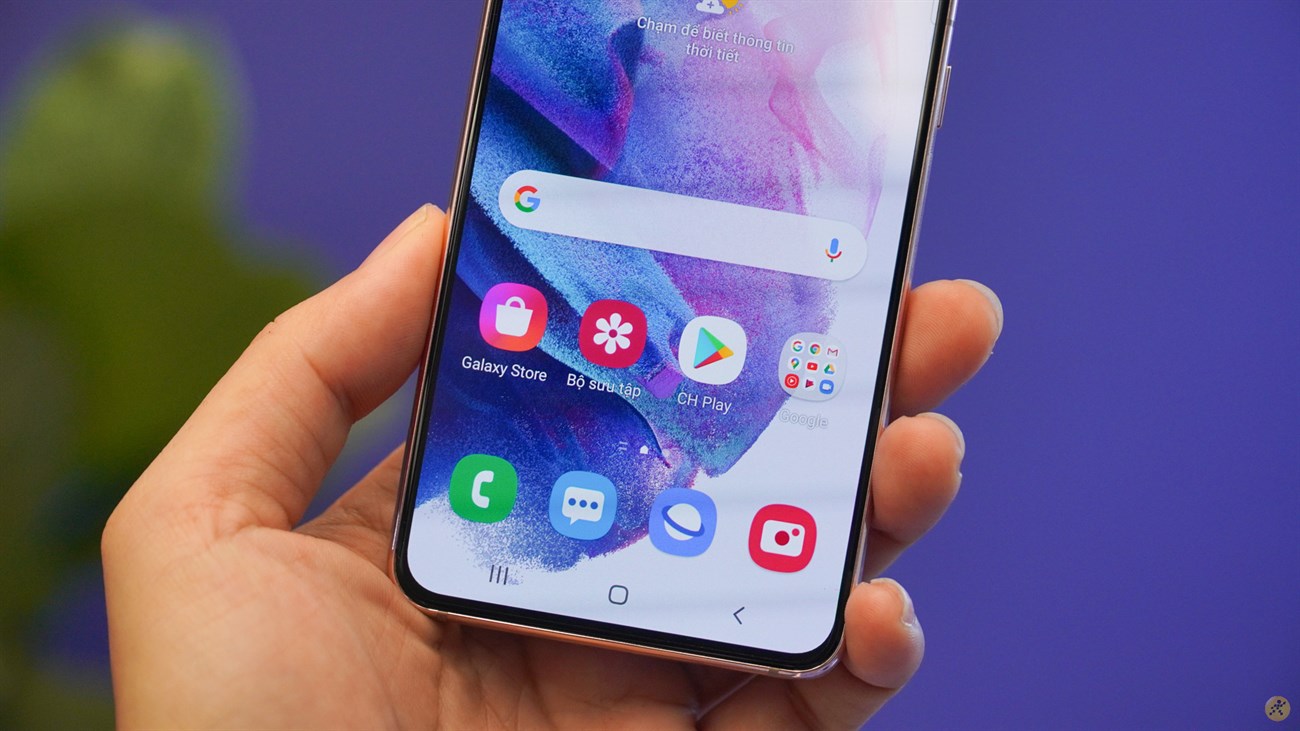 Samsung Galaxy S21 5G screen: Lack of 2K resolution, but nothing to twist
With high-end products from Samsung, the point I am confident that they will always do well is the screen. Samsung Galaxy S21 5G is equipped with Dynamic AMOLED 2X panel with Full HD + resolution and 6.2 inch size. And of course 120 Hz refresh rate is an indispensable factor on this product.
Our phone did not use a curved screen like last year, but switched to a completely flat screen. The edges on the top, bottom and sides are also made as thin as possible to provide a full view experience for users. And the hole-punch camera is placed in the middle, also does not block the view when used. Personally, I prefer the punch hole design on Samsung products over the notch design on Apple products.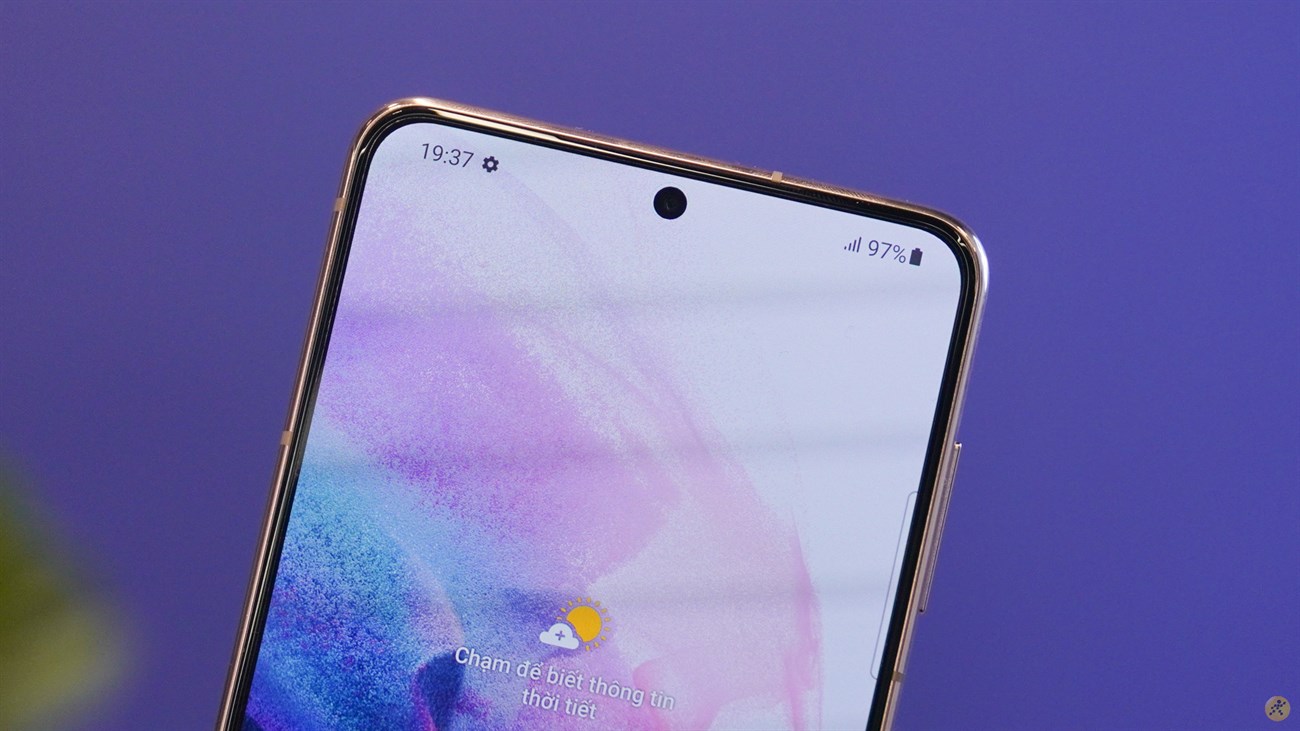 This year, the Samsung Galaxy S21 5G encountered a lot of controversy and was said to be 'reversed' compared to the Galaxy S20 when it removed the 2K resolution on the screen. Personally, I do not agree with that opinion. On last year's S series, you can only choose to either use 2K resolution or use the 120 Hz refresh rate. Which clearly, in the present time, a monitor with high frequency scanning is becoming the first choice of users.
So, instead of being 'punched' with 2k screen for Galaxy S21 5G, Samsung has invested more in other factors such as cameras. But I also hope that, in the new generation S products, Samsung can allow users to use two choices of 2K resolution and 120 Hz refresh rate at the same time.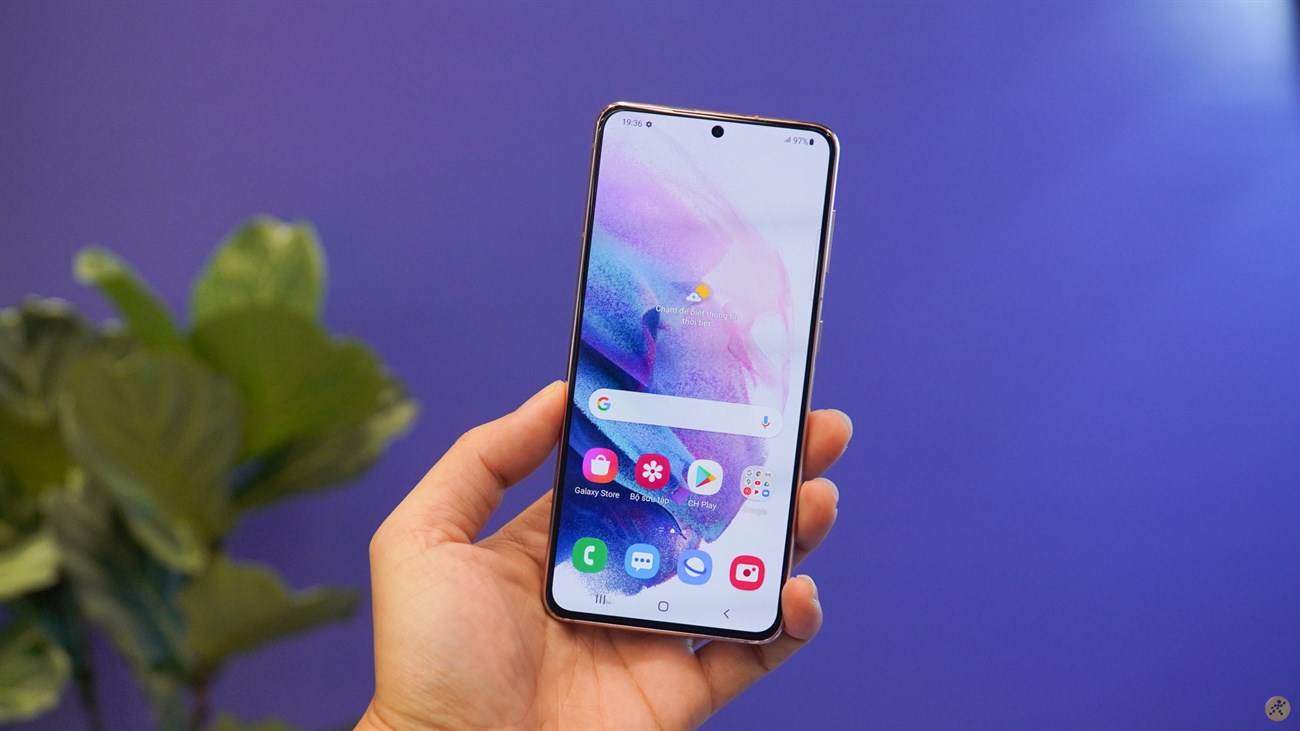 Returning to the 2X Dynamic AMOLED panel, I personally appreciate this screen for a prolonged e-use experience. With the ability to display, Samsung Galaxy S21 5G images bright, sharp and extremely 'flattering'. So, using Samsung Galaxy S21 5G for the purpose of playing games, watching movies … is all standard. In addition, touch operations on the Galaxy S21 5G are also very responsive, almost no lag.
Overall, the screen of the Samsung Galaxy S21 5G brings great entertainment quality to me and there is almost nothing that makes me dissatisfied.
Don't let the 4,000 mAh figure of the Samsung Galaxy S21 5G fool you
Surely many people have "clicked their tongue, pouted" after Samsung announced the specifications of the battery on the Galaxy S21 5G is 4,000 mAh. Me too! With the modern technology equipped on this product, I thought it wouldn't last long. However, after the familiar test that you often see, I have a completely different view of this device.
See also: Samsung Galaxy S21 5G battery review: Is the 'small' battery worthy of a 'big' price tag?
The dew test conditions include 9 bullet points:
Experience 4 rotating tasks including: Play Lien Quan (max setting), watch YouTube, surf Facebook and use Chrome browser.
Each task uses 1 hour.
Screen brightness: 100%.
Turn on WiFi and social media notifications.
Do not turn on battery saver, screen adaptive, GPS and Bluetooth.
Dot from 100% to 0%.
Turn on the highest refresh rate: 120 Hz.
The screen is set to the highest resolution: Full HD + (2,400 x 1,080 pixels).
Enable the 'Advanced Processing' feature (in other words, the high performance mode, optimized for the best game).
And the result has changed my way of looking at the 4,000 mAh battery of Samsung Galaxy S21 5G: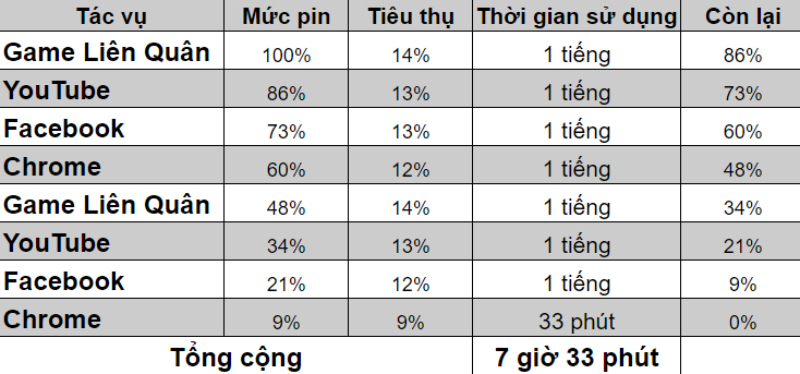 The Samsung Galaxy S21 5G 7 hrs 33 mins has established itself as a formidable opponent! I believe, the 4,000 mAh battery of this super product will help you comfortably use a day with basic needs without having to worry about the charger next to each time when you go out.
As you all know, this year our products will not come with a charger, so I used the 25W charger of Samsung Galaxy A71 to try the 0% to 100% charging test for Samsung Galaxy S21. 5G. The results I get are: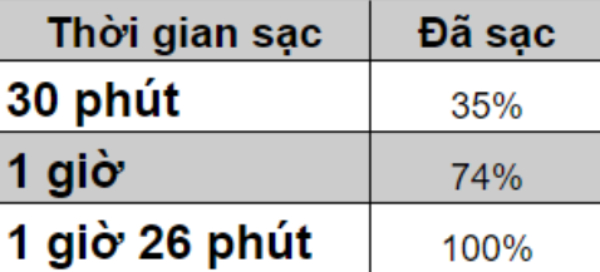 25W fast charging is not an impressive figure, however, the 1 hour and 26 minutes charging time of the Galaxy S21 5G must be 'not the right kind'. I think this is a good charging time, suitable for even busy people.
The above article will be fully updated on January 29th, please read it together!
See also: Review Samsung Galaxy S21 + 5G battery: Is 4,800 mAh battery has a super product balance Full HD + screen, 120 Hz refresh rate?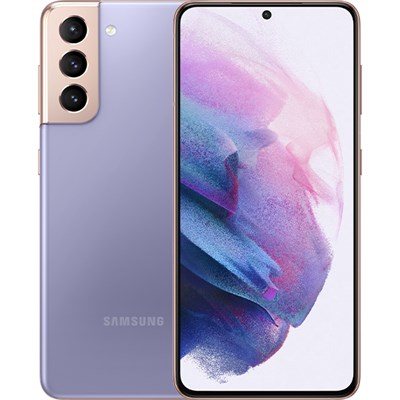 Samsung Galaxy S21 5G
18.990.000₫
20.990.000₫
-9%
See details
Edited by Vu Truong An
Not satisfied with the post
4,277 views
Related posts
Measuring SpO2, ECG is old, Galaxy Watch 4, Galaxy Active 3 and Apple Watch 7 will have the ability to measure the glycemic index.


29 minutes ago

Galaxy A52 and Galaxy A72 revealed the price, the good news is that they do not change much compared to the previous generation, gather rice now


4 hours ago

Samsung could launch Exynos 2xxx and Exynos 1xxx generations with custom AMD GPUs earlier than expected


1




12 hours ago

Disappointing truth: Android phones lose more than half of their value compared to the iPhone after a year, you can check it out


6




1 day ago

Samsung phones discharge, strong discounts last year, the question now is to buy now, or wait for the generation of Galaxy 2021 to launch?


1 day ago

Samsung delivers early lucky money for Galaxy Note 10 and Note 10+ users in Vietnam: Tung One UI 3.0 with brand new Android 11


4




1 day ago
.