If you are an IT person, passionate about programming, Saigon Code Tour will be an exciting new playground that you should not miss. Programming is usually dry and consumes a lot of energy and gray matter, SCT comes back as colored crayons for programming to become more poetic and colorful. The coder instead of scratching your head, one machine in a cold room alone, can now gather in the airy common space, enjoy a cup of coffee and the same code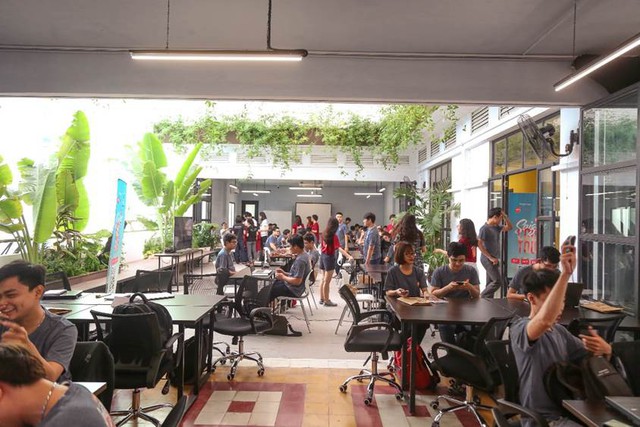 The coder and code experience in open space
SCT 2019 first stage has attracted more than 100 young people, regardless of their level and age, can come from big companies or university students and even high school students. Not just a contest, DOIT also offers an opportunity to exchange and learn for young people who share a common interest.
The fun Flashmode Baby Shark dance between the organizers and the contestants dispelled the tense atmosphere, and was also a challenge to measure the concentration between the contestants. Also challenging the time when having to complete the test in 2 hours is not entirely easy. With moderate difficulty on the common ground, SCT is still a competition no less competitive among young talented talents. Good mathematicians will have a good advantage to win.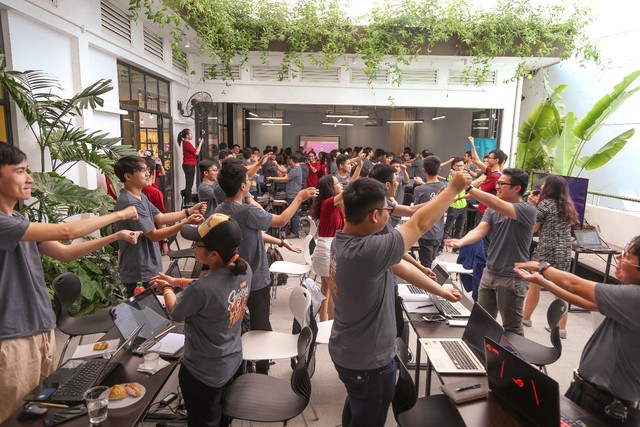 The Flashmode Baby Shark dance was fun in the middle of the hour
Stage 1 took place at coworking space Toong Ham Nghi closed with impressive first prize of Nguyen Hy Hoai Lam – student of University of Natural Sciences, second prize belonged to Tran Tan Phat – student of National University of Singapore and Third prize went to Le Duy Thuc – student of Hung Vuong High School for Secondary Education (Binh Duong).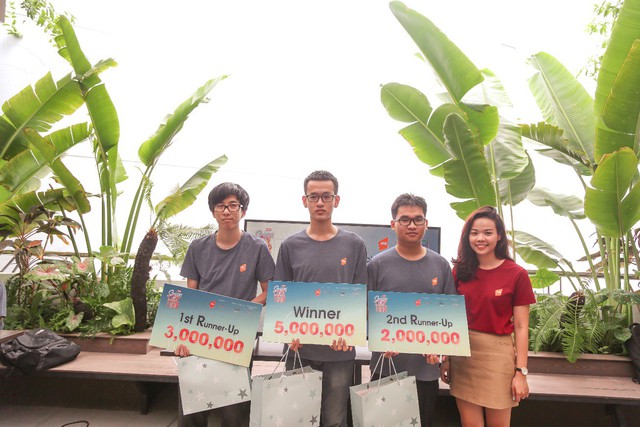 Your father won the prize with Ms. Tran Xuan Ngoc Thao – VNG's Employer Branding Manager – the organization of SCT
DOIT 2019 is organized by VNG in collaboration with BigO Coding – one of the leading algorithmic training centers with students constantly being promoted to major technology companies. VNG is in addition to the products that are well-received and the company always facilitates young programmers through healthy and exciting playgrounds.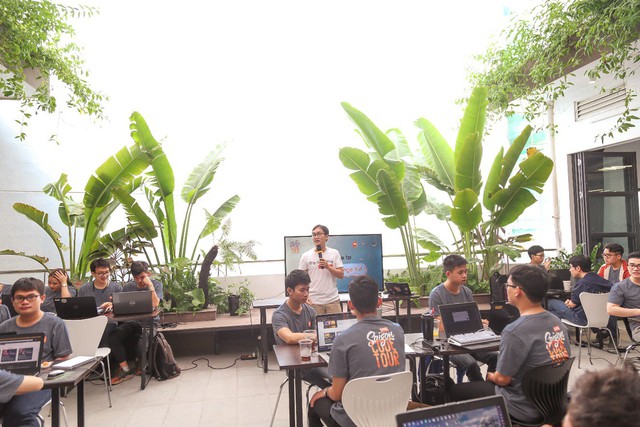 Mr. Pham Nguyen Son Tung – Lecturer of Faculty of Information Technology, University of Natural Sciences is also the lead of BigO Coding, responsible for making the proposal for DOIT 2019.
If you missed the first stage, it's okay because the next stage is still waiting for you to join. Stage 2 will take place the following Sunday, July 14, 2019 at 8:30 am to 12:00 pm at Jump Arena Trampoline Park Him Lam – Street 9, Tan Hung, District 7. and exchange learning at SCT can be registered right at www.codetour.vn. In addition, you can update the activities and related information for the next stages at fanpage: https://www.facebook.com/LifeAtVNG/