SaGa Frontier Remastered is an anomaly. A singularity in time and in the contemporary video game space. Why did Square Enix give him the privilege of a remaster, when so many other wonders seem to deserve this special treatment more than him (who said Xenogears?)? Inquiry, love-repulsion story and response in these lines.
We all have a dating story to tell. Let's talk about the meeting with Square Enix. Whether that's with Final Fantasy VII Remake and Kingdom Hearts III, or Rad Racer and the original Final Fantasy, or maybe – as is the case with many of us – somewhere in between, there's had a period in Square's history that grabbed us and never let us out. For many, it was Final Fantasy VII. Screwed to your very first PlayStation, once the FF7 adventure came full circle, you quickly gobbled up every J-RPG you could find.
(Test de SaGa Frontier Remastered sur PS4 made from a version provided by the publisher)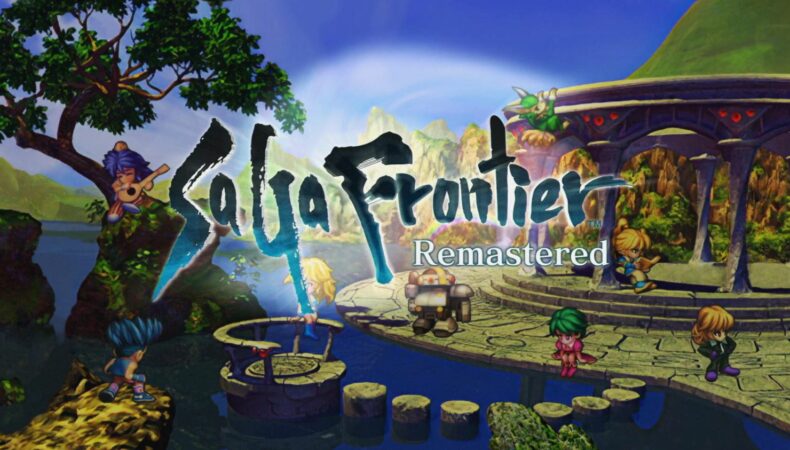 Like a grain of sand on the beach
SaGa Frontier was one of those J-RPGs given to avid fans of the genre. Released in 1998 as a drop in a veritable ocean of exceptional J-RPGs (Suikoden 2, Shining Force 3…), this SaGa was destined to find only modest success on the western coasts. And all the more so since to be able to enjoy it in Europe, you absolutely needed a microchipped console (illegal practice, remember).
The title is odd, those who played and enjoyed it struggled to explain it even to fans of outsized RPGs like Vagrant Story and Parasite Eve. Here, no predestined heroes, but rather a disparate cast of characters, each with a story of their own. The goal was not to raise his characters to level 99, but to master their innate talents.
SaGa Frontier didn't want you to save the world, but to teach you how to live in it. Add to that some unclear game mechanics, worn-out graphics, and a really slow pace, and you've got a game that ultimately had little chance of winning over gamers. And yet …
(Re) discover SaGa Frontier Remastered in 2021 is to see how Square Enix is ​​able to be attentive to its fans, and not just take them for cash cows (yes, we are looking at you with our cynical eye FF7R Intergrade). The efforts made to not only embellish the game but really improve it are of rare nobility.
The publisher has been able to make many very harsh aspects of the original game more digestible, intelligently enrich its content, and make the formula more welcoming to today's players.
The heart of the SaGa franchise lies in a mechanic that is difficult to manage: player choice. In SaGa Frontier Remastered, the choice arises from the first moments of the game: the opening screen of the game immediately asks you to select one of the seven protagonists, with which your journey will begin. Proof of Square's generosity, this remaster adds an eighth protagonist to the original version, which can be unlocked after a few hours of play.
The terms "motley cast" are often used incorrectly. In this opus from SaGa, expression has never been so true. Quick round of the table, you will have the choice between:
Red, a true homage to "metal heroes" at the Space Cop Gavan (X-Or in our latitudes),
Asellus, one and only human / Mystic hybrid of his world,
Blue, a bookworm fresh out of mages school in search of secret magic,
Emilia, with a troubled prison past and renowned former model,
Lute, the jovial bard,
Riki, a human-fox hybrid creature,
T260G, an old robot who has forgotten the mission entrusted to him,
The newcomer is called Fuse, an interplanetary cop (who could not be integrated into the version of 1998 for lack of budget).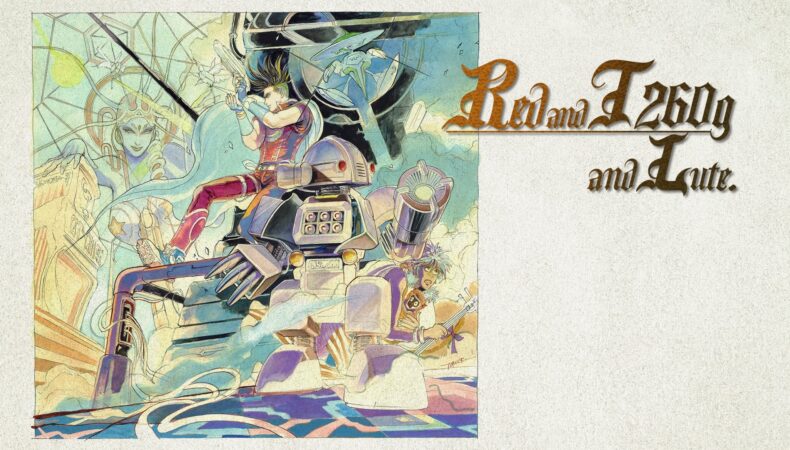 Each of these protagonists has a very marked personality, and strong narrative issues brought by a simply exceptional narration. We will not reveal anything to you of the respective scenarios of these heroes, whose stories intersect during their adventures. However, be aware that SaGa has always been renowned for the quality of writing of its characters, and that this remaster is no exception to the rule. The heroes are mature, their feelings complex, the story fascinating and nothing is Manichean.
One of the great strengths of this SaGa Frontier Remastered therefore comes from its multiple scenario system. More than 20 years after its PS1 version, its narrative construction remains exemplary. Going against the common and conventional JRPG approach in which a hero gathers allies while traveling the world along a linear path, SaGa brilliantly deconstructs this system.
The structure of his story can still disturb more than one today, because the game takes the risk of offering an exploded story. To understand everything about this adventure, you will have no choice but to complete the scenario of each character separately. What's more, some stories can be completed in a matter of minutes, although others are much longer. A courageous narrative mechanic at the time, and which still remains on the margins today.
For better and for worse
You will understand, the best assets of SaGa Frontier Remastered are its story and its very endearing characters. But all is not idyllic, far from it. The title is not offered to the first comer, and it is necessary to fight to apprehend it.
It is not uncommon to jump into one of the scenarios and feel overwhelmed by their sense of freedom. It's hard to know where to go, what to do, who to talk to, how to learn new attacks or skills … Add to this the lack of French translation, and the use of strong English and the title will sometimes give you the urge to give up altogether.
The remaster does its best to make the experience more welcoming, but does not succeed on all points. On the one hand, there is now a scenario diagram for each character who follows the different stages of their journey, and allows them to better identify the objectives and orient themselves throughout the adventure.
On the other hand, new icons now indicate the exits and entries of each table, crucial aids because the backgrounds of the game sometimes appear difficult to read, and distinguishing the passable passages is sometimes a challenge. In order to break with the very slow pace of the title, players can increase the speed of the game both during fights and when browsing the map. Finally, the game includes the ability to save whenever you want.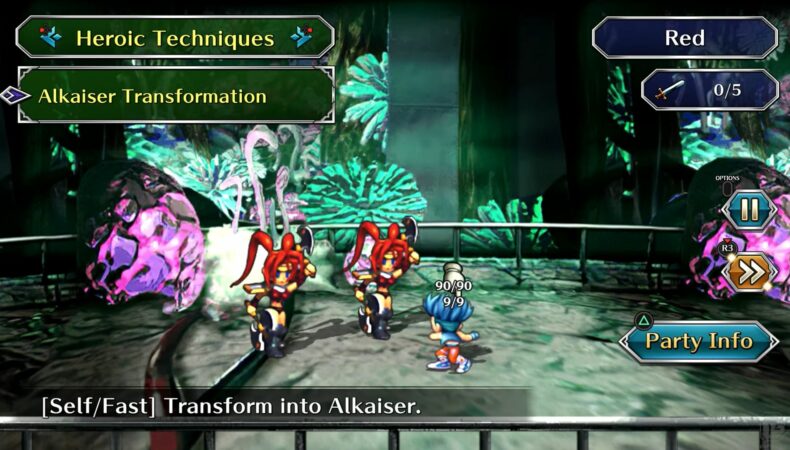 More than anything, Square Enix seems to have focused on modernizing SaGa Frontier mechanics which were unclear (the combat skill system) or involved far too much memorization (remembering instructions given during dialogue) to deliver a version capable of welcoming new players.
To be as clear as possible, let's take an example. In SaGa, there are no MP (Magic Points), but WP – Weapon Points. Watching how much WP you can spend in any given battle can be the difference between life and death, especially in a game as often ruthless as this. To this end, it is essential to be familiar with the weapons available. Each item has its own statistics and its own number of WP.
In the 1998 version, the weapon stats list involved a lot of back and forth between menus and was guaranteed to be one headache per game session. SaGa Frontier Remastered solves this problem with a simple solution. Weapon stats are now clearly accessible at all times, and the developers have included a very effective self-equip option, which will save you from buying stocks of aspirin.
From coal to diamond
If you're a longtime SaGa fan and are eagerly wondering if it's worth spending your money on this remaster, the answer is yes. The sprites aren't the prettiest in the world, but they've been vastly improved over a once-wobbly aesthetic. The textures are now clean, including the backgrounds which are much more beautiful than before. Let us recall all the same that certain other remasters of Square Enix, (cuckoo Final Fantasy VII and IX), are full of unmodified backgrounds which face the modelings of considerably topspin characters.
Beyond the graphic redesign and quality of life benefits, it is the addition of the eighth hero Fuse that constitutes the real argument of this remaster. Its scenario is a huge added value for the game, a real cheeky metacommentary on the adventures of the other heroes.
Supported by the wonderful music of Kenji Ito (Tobal n ° 1, Shadow Hearts: Covenant), and by the racy design of the illustrator Tomomi Kobayashi (Shin Megami Tensei IV, Granado Espada), this iteration of SaGa combines good intentions and has a crazy charm.
However, despite Square Enix's best efforts, it's hard to recommend this game to anyone who hasn't experienced the original title. SaGa Frontier Remastered remains arduous, difficult, unclear in its goals, and at times, impossible to move forward without having to consult a solution. As for the rapid advance, it only hides the rhythmic misery in which the title is drowned.
You will find yourself having to farm for hours on end to improve your skills. And it is crucial to stress that if you are not bilingual, go your way, unless playing with an English-French dictionary on your knees does not scare you.
Unless you want to discover the title like a video game archaeologist who discovers the ruins of an ancient civilization, this game cannot appeal to the uninitiated.
---
SaGa Frontier Remastered crystallizes everything the J-RPG can produce – best and worst.
Best of all, it offers eight compelling stories, well-written characters, grown-up themes (the weight of the family heritage, detaching from your own past) and sometimes meta (thanks to Fuse's script). It will also make you travel and will delight you thanks to its very varied decorations, and its beautifully composed melodies. Worse, a poorly measured difficulty, a limping pace, imposed farm phases, a poorly thought out combat system, and sometimes too much freedom compared to the proposed adventure.
Sold at an affordable price (25 €), it can constitute a good investment for nostalgic or video game historians / paleontologists. New players who have discovered the productions of Square Enix by FF7 Remake or Kingdom Hearts 3, go your way, you will find another J-RPG to chew on.
---


Kyujilo