The British car brand Royal Enfield is still in the recovery phase after the crisis, though it still aims to become the largest motorcycle manufacturer in the world. To accomplish this goal, Royal Enfield has focused on the very popular mid-range car segment, opening the duo Continental GT 650 and Interceptor 650.
Not stopping there, Royal Enfield is currently developing a new stronger model thanks to the 838cc double cylinder engine. At the EICMA 2018 exhibition in November last year, Royal Enfield officially introduced the KX concept model with the engine on.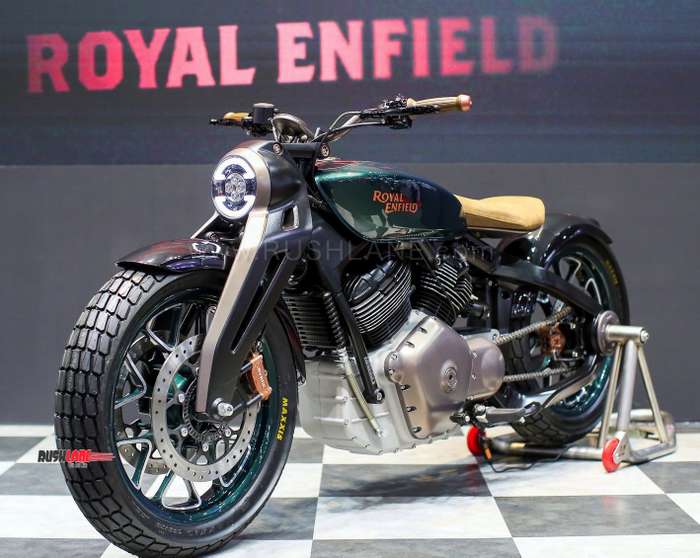 Accordingly, Royal Enfield KX Concept has a classic Bobber design, interspersed with design features and many eye-catching and modern equipment. Sources in India said that Royal Enfield has registered a new name for Royal Enfield Meteor, which is likely the name that Royal Enfield will use for the production version of the Royal Enfield KX Concept.
It is known that the copyright registration dossier for the name Meteor was submitted by Royal Enfield in March, announced on April 3 and had to wait 3 months for a review to officially grant copyright for this name. The information in the profile shows that Meteor is registered to protect the name of the model car, accessories, protective gear and many other accessories.
This is not the first time the name Meteor has been used by Royal Enfield for its model. The British car brand launched the Meteor 500 in 1952. A year later, Royal Enfield launched the Meteor 700, also known as Super Meteor, with a 692cc twin-cylinder engine. The name Meteor was discontinued after Royal Enfield introduced the replacement Interceptor.
In this return, Meteor will be equipped with twin cylinder engines, 838cc capacity, the largest and most powerful ever Royal Enfield ever fitted to its vehicles. Besides, the car will own many modern equipment such as LED lighting and Brembo brakes integrated with ABS.
.