Rotary screen, main durability: acer Acer releases TravelMate B3, Spin B3 business notebook
2020-01-21 20:51:13
0 likes
0 Favorites
0 comments

In addition to the Chromebook 712 with a 3: 2 aspect ratio screen, Acer also brings two entry-level business notebooks featuring durability, including TravelMate Spin B3 and TravelMate B3. The former supports 360 ° rotation screen deformation.
TravelMate Spin B3
Both models have the same design, stable temperament, no fancy design and color matching, this simple low-key black is in line with its commercial positioning. Due to its main durability, the body is thicker. The TravelMate Spin B3 measures 294 x 213 x 20mm and weighs 1.45 kg. The TravelMate B3 is almost the same size and weight, only slightly wider than 1mm.
The TravelMate Spin B3 supports a rotating screen that can be deformed. It is equipped with a 11.6-inch 1080p touch screen. The screen frame is wide. Specific specifications such as brightness and contrast have not been disclosed. It also supports Wacom stylus and can be magnetically hung on the side of the screen. In addition, the low-profile top provides a 1280×720 resolution camera, while the high-profile is a 2560×1920 resolution HD camera.
The specific configuration inside, high configuration equipped with Intel Pentium Silver N5030 processor + 8GB memory and 256GB PCIe NVMe storage; low configuration is Celeron N4020 processor + 4GB memory and 64GB eMMC storage, comes with 48Wh lithium battery life is not disclosed.
TravelMate B3 does not support rotating screen, the configuration specifications are similar, the main difference is that the screen has only 1366×768 resolution, integrated 720p camera, does not support touch and stylus.
Both models support 802.11ac WiFi dual-band wireless and Bluetooth 5.0, with the same expansion on both sides, both including: HDMI, Gigabit LAN, 3.5mm headset jack, USB-C and two USB-A interfaces.
TravelMate B3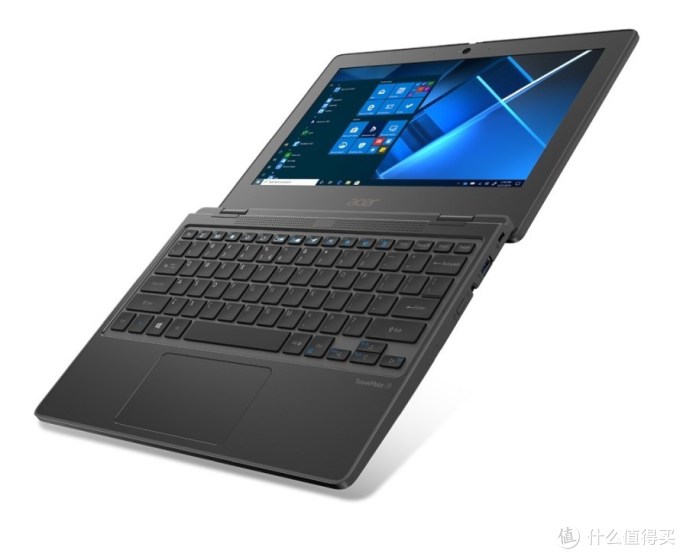 It is reported that the two new machines are scheduled to go on sale in April this year, starting at 239 US dollars (about 1649 yuan), the demand for configuration is not high, portable commercial users who need durability or primary and secondary school students can pay attention.

.