Construction robot is tasked with knitting wire mesh to make a concrete mold of a smart home built using 3D printing technology in Switzerland. And it completed its task well.
The world's first off-road robot that can move like a snake
The new Russian robot can fire a gun with two hands like a human

In the smart home project, the construction robot takes care of knitting steel. (Video: Reuters.)
Researchers at ETH Zurich, Switzerland design and plan the construction of a three-story DFAB home, the world's first to witness the combination of a variety of techniques. Robot systems and 3D printing technology will take over the bulk of the construction of this house.
Construction robot is two meters high, capable of knitting wire mesh directly to make concrete molds at the site as designed.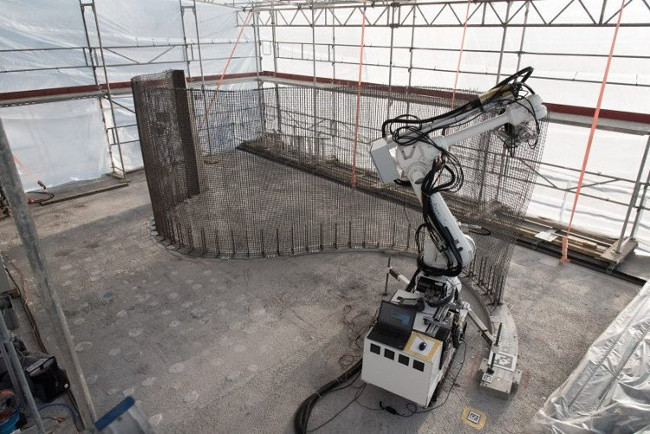 Matthias Kohler, founding director of the National Center for Competence in Research (NCCR), said: "In the past, concrete houses were built in a mold-forming way before pouring concrete from above. But now, robots directly weave the metal mesh to make molds. This increases the strength of the concrete structure."
The mesh molding method is not as wasteful as the traditional mold because the special concrete mixture is poured into the two-layer curved wire mesh, not overflowing. While large 3D printers print ceiling panels, the robot system will build two floors above in wood.
This construction method will meet future housing needs under a sustainable solution.
The DFAB house is expected to be completed before the summer of 2018, with a floor area of ​​200 m2. This will be where scientists test new energy and home building techniques in real terms to create more sustainable and efficient buildings.
.