The internet hasn't evolved much in the past 15 years. Browsers are still a one-way way of communication between a website and the user. Surf wants to make the Internet a better, more inclusive and open place to communicate.
That's why Surf is born. A simple tool that turns your internet browser into a two-way communication platform between all websites searched on Google and the users that use this tool.
Users can now view and comment, like or dislike given by Surf users below each result. It is like a big forum where you can interact, exchange with website owners to help them improve, improve content quality, business.
Surf is a free extension for Chrome and other browsers that share the Chromium kernel. You enter home page Or follow the link below to install this extension.
Once the installation is complete, Surf will open its company search page on Google in a new tab. You may need to sign in to Surf (through your Google account) to synchronize interactions with other computers. If you don't like it, skip it.
The look of Google search results is a little different, with the addition of a Surf icon, a new voice search button, a theme switch and interactive buttons below each search result. Specifically, the buttons are:
Comment.
Prefer.
Dislike.
View.
Share.
Favourite.
You just need to click to interact with the site. As for comments, then enter the comment icon to post, you can delete it.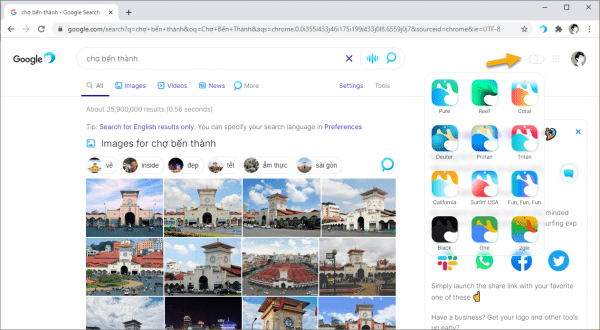 Surf supports a dark theme, you just need to turn on the switch to the left of Google's Apps button. But the better thing is that Surf supports a lot of themes (font colors, links, …). You drag the theme switch button to see.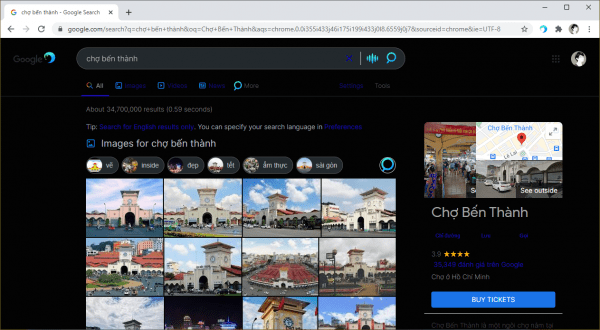 If you want to log in to synchronize, click the Surf icon on the browser toolbar> Account. Currently only PC browser support, but in the future Surf will add Firefox and mobile version.


Hùng Anh