In this article, I would like to introduce to you a product for newer computers with very few ports, such as Macbook Pro 2016 and the current thin and light Ultrabooks, they are only equipped with USB-C ports, 3.5 music jack, …
Although there are a lot of products that can help you increase the number of ports, but today I will introduce a fairly new brand, that is Ugreen.
content
About Ugreen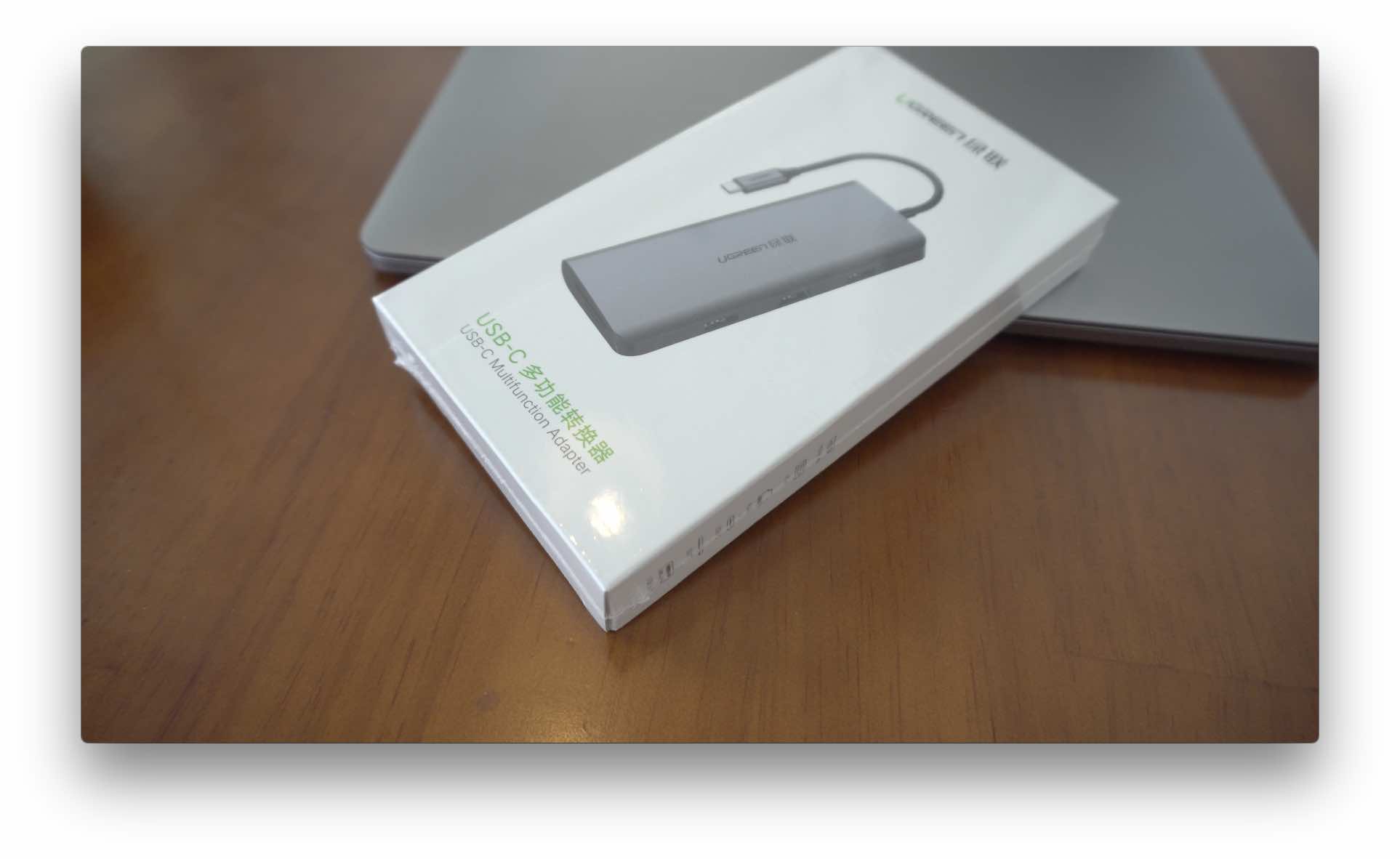 Ugreen is a brand from Taiwan with the product line of switching accessories for PC, Laptop and Macbook, from adapter cables to adapters, hubs, … Although, this is a fairly new brand in a few years Back here, but Ugreen products often have a very good finishing level and high stability.
I am using the one Macbook Pro 2017 No Touchbar and with the product Ugreen USB-C Multifunction 9-in-1 It has helped me solve all my worries about the connection port, now I can copy pictures and videos from the memory card, use USB with USB 3.0 standard, VGA port to present easily.
Details for the USB-C Multifunction 9-in-1 Ugreen
USB-C Multifunction 9-in-1 Ugreen The device has a quite high data transmission bandwidth, with speeds up to 5Gbps, and supports backward compatibility with the port. USB 2.0 / 1.1. The product design is quite similar to other high-end USB-C split Hub products, the outer shell is made of a luxurious aluminum shell, the body is made of thick plastic and has an external USB-C cord.
If compared to the product line attached to the Macbook die, the job have an external USB-C cable is more handy when you can attach it to more than one device. Furthermore, the disassembly is also easier at the same time Limits the possibility of damaging the main port of contact by unintentional use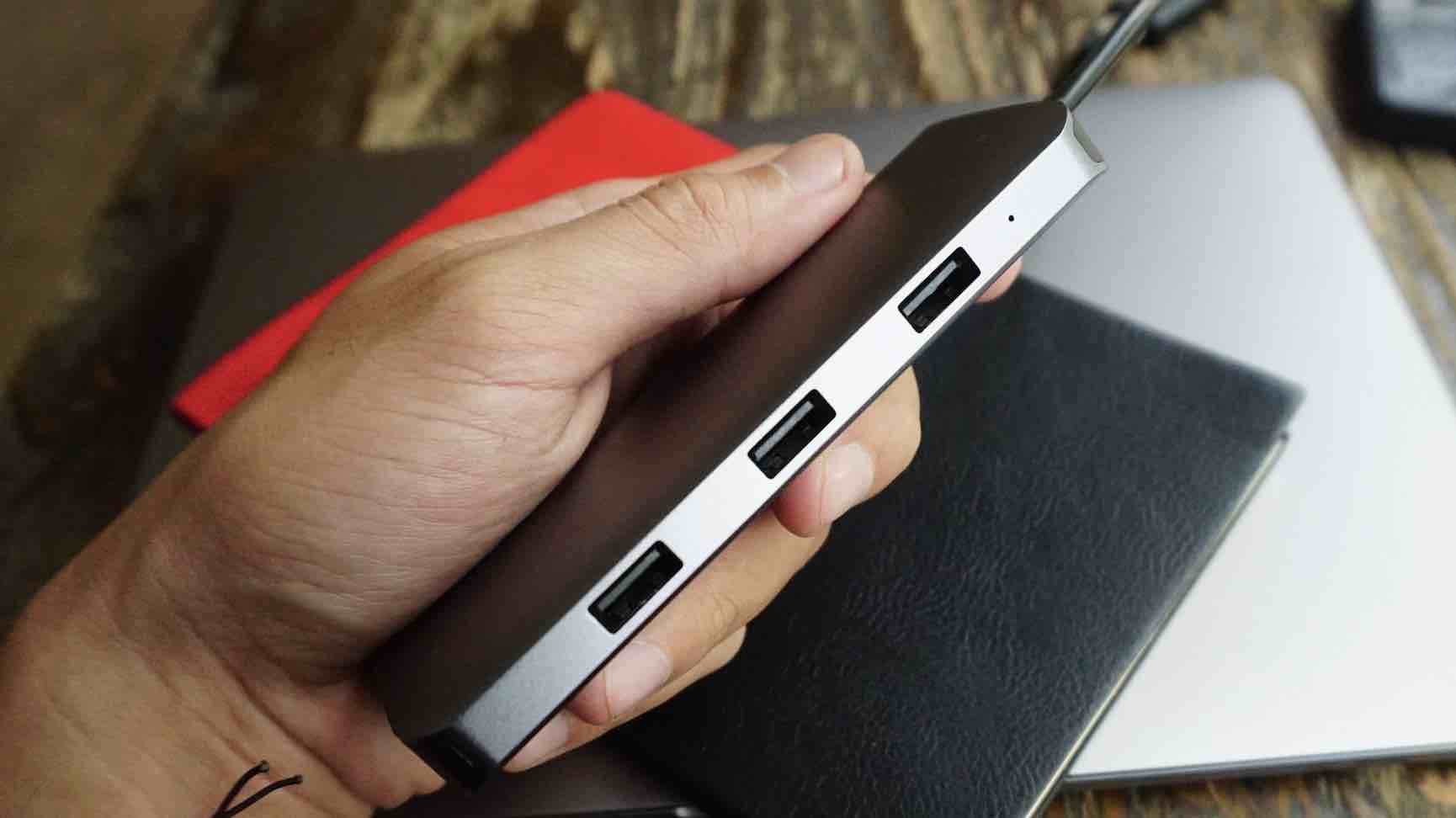 The front of the product has 3 USB ports, all 3.0 standard for copying data from USB, using wireless mouse easier and faster.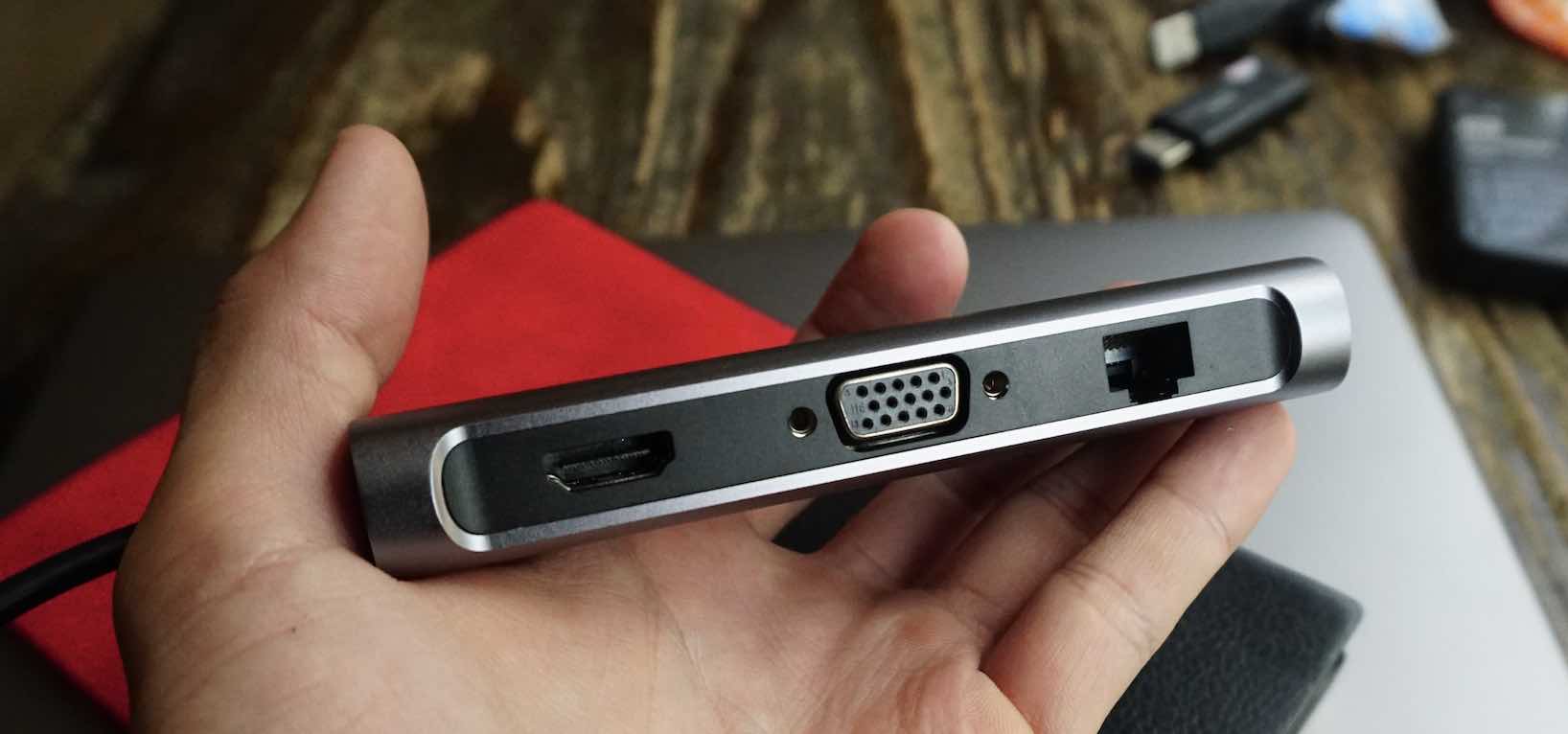 The back has ports such as HDMI (4K, 2K – 30Hz), VGA and RJ-45 network ports that are suitable for those who have to use computers at work, especially in education and offices.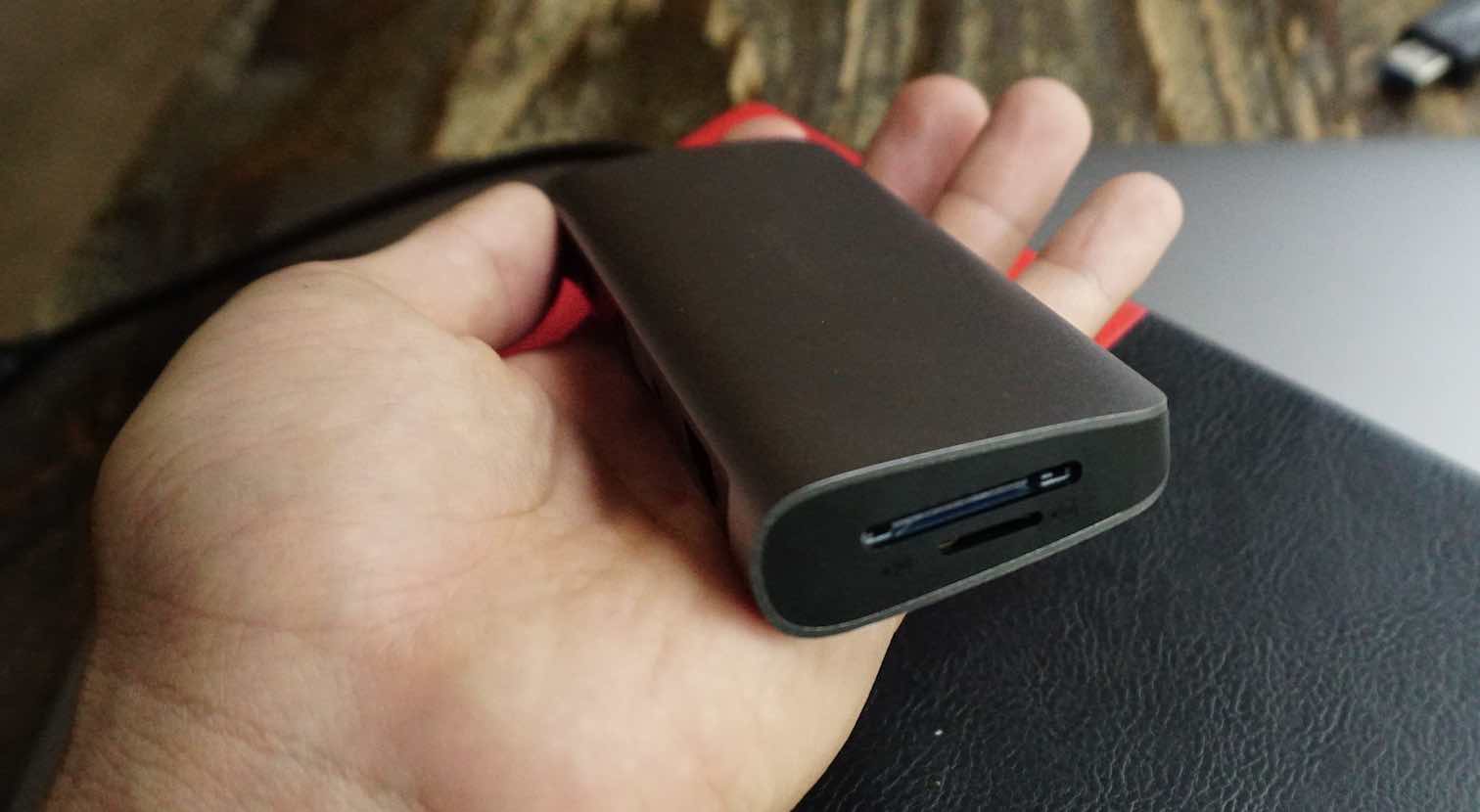 The top side will have 2 memory card slots, including 1 SD card and a microSD slot that is very convenient for those who regularly take pictures and record movies.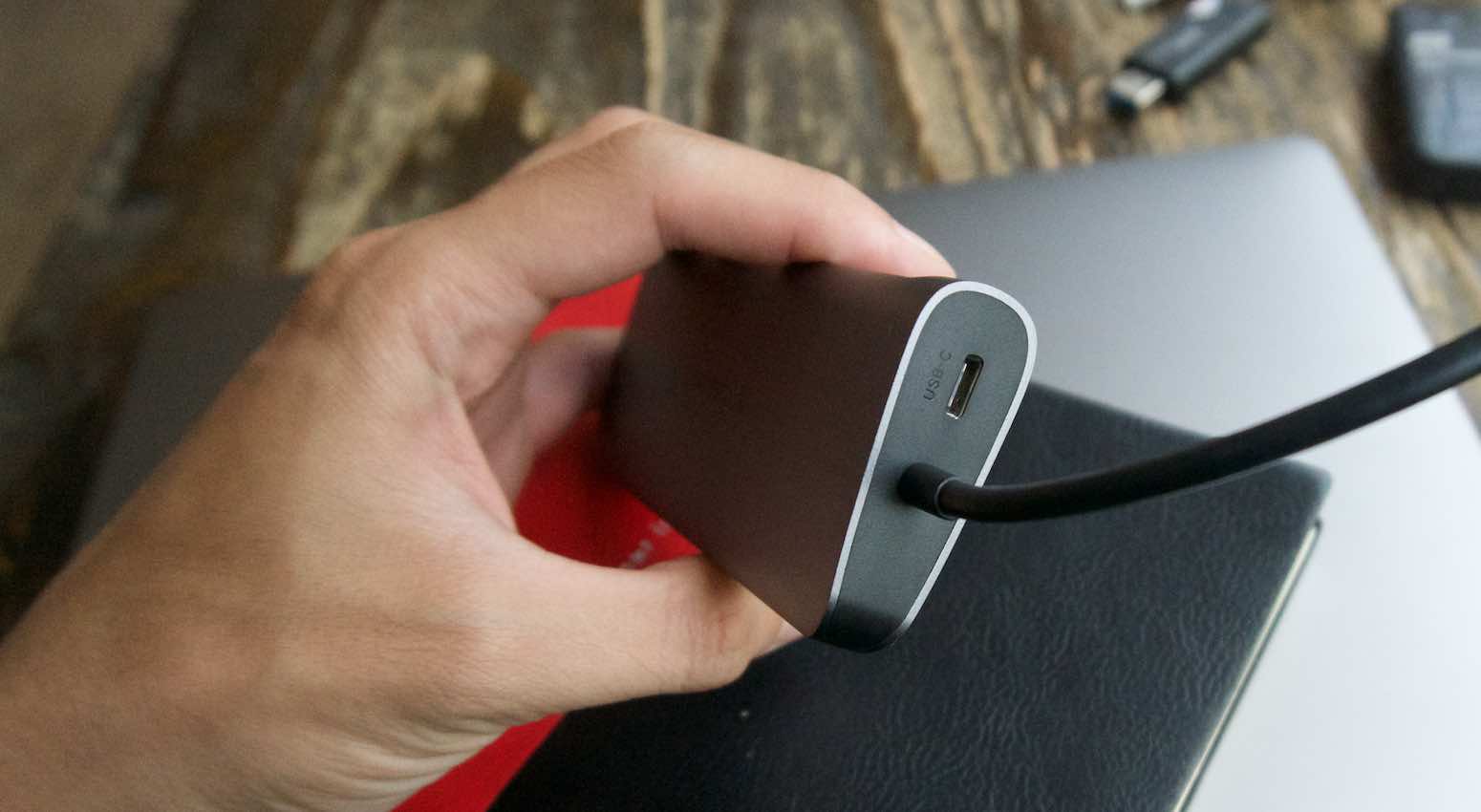 The underside is a USB-C cable and a USB-C port with Power Delivery 3.0 charging. This USB-C port is just a power supply port and has no data connection or transfer feature, about the capacity of this port is still unclear.
Experience yourself
In general, during using Ugreen's USB-C Multifunction 9-in-1 product more than 3 weeks I feel quite satisfied with the stability as well as the finishing quality of the product.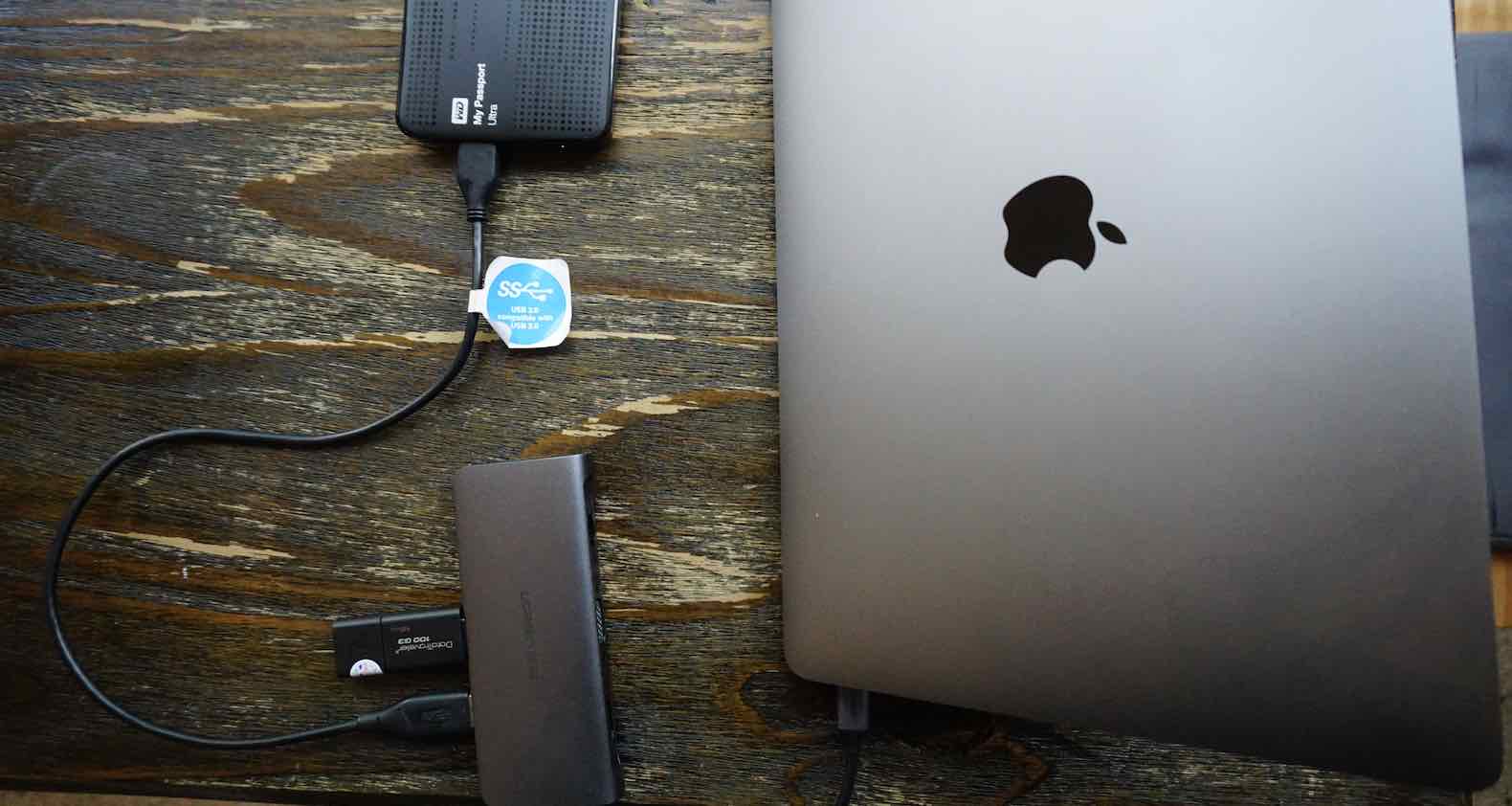 I tried using at the same time 1 x USB with mouse, 1 x Memory card, 1 x USB for data copying, 1 x external hard drive connected to Macbook, it still works fine and stable. However, radiated heat is relatively high when connecting multiple devices at the same time left no problem at all.
On the level of perfection, I rate 9/10 points by the details are connected together very seamlessly and beautifully.
Price
This product has prices ranging from 1.5 million to 1.7 million contract at some e-commerce sites like Tiki, Lazada, Shopee and Adayroi. This price seems relatively high and is always the pain of the brothers using Macbook, Ultrabook.
However, compared to similar products, Ugreen 9-in-1 USB-C Multifunction 9-in-1 seems to have more ports and you hardly have to buy any additional adapter when using this product. .
In addition, to update many new products as well as news from Ugreen, you can visit their Fanpage. here.
Epilogue
So what do you think of Ugreen's USB-C Multifunction 9-in-1 when you saw this review and is there a similar product but better in price and port number? Please share your opinion in the comment section below!
The post Ugreen 9-in-1 USB-C Multifunction Product Review appeared first on Computer Tips – Informatics for you.