Cisco's small business router lineup has many models. Today's article will review the Cisco RV180 VPN router. This router has WiFi standard 802.11b / g / n, 2.4GHz band, supports 4 SSIDs based on VLAN, and wireless security standards for consumers and businesses WEP / WPA / WPA2.
In terms of features, RV180 is located between RV120W and RV220W. Like RV120W, RV180 provides firewall function and supports up to 10 VPN connections, has a faster interface, and higher throughput with Gigabit WAN and LAN ports. The number of VPN connections of RV180 is less than 25 of RV220W and there is no SSL VPN capability.
Cisco creates the RV180 toward businesses, small offices, or families who are looking for a secure, simple-to-configure remote access solution.
External design

RV180 is housed in a black plastic case measuring 5.9 x 1.2 x 5.9 inches (15 x 3 x 15cm). It is passively cooled so runs completely silent. On the front of the device is an indicator light.
On the back are the Gigabit WAN and LAN Ethernet ports, the power port and the power button.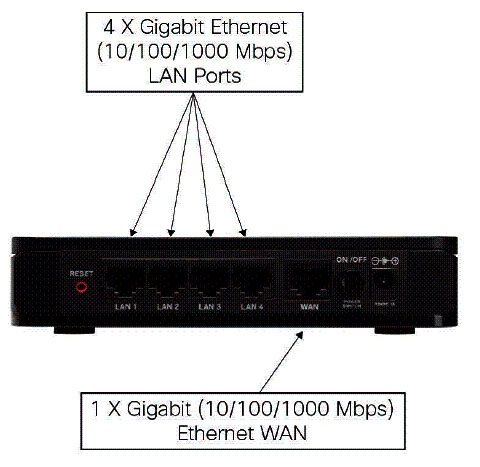 The internal components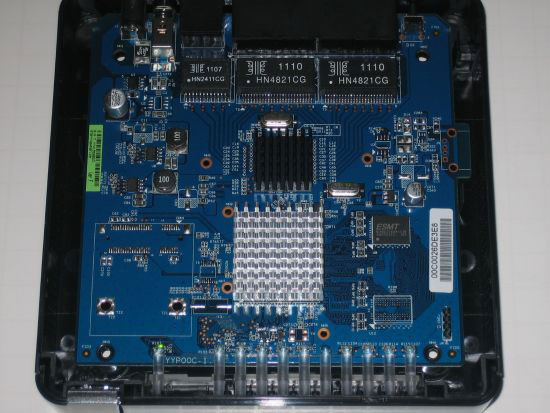 RV180 is based on Cavium EEa 300MHz CPU along with 64MB RAM and 16MB flash memory. Ethernet ports supported by the Broadcom BCM53125 7-Port Integrated GbE Energy-Efficient Ethernet switch.
Configuration
RV180's configuration menus are similar to other members of Cisco's RV line. The menus can be selected from a menu bar that runs along the left side of the web GUI, each with multiple sub-menus to view status or apply configuration.
There is a unique configuration wizard that simplifies initial setup and the help screens available from the highly rated RV180 menu. Clicking the help section in the upper right corner of any screen will bring some helpful information.
It takes up to 3 minutes for the RV180 to start before the device functions to fully operate. Also, navigating between screens and applying a configuration is a bit slow.
Advantages:
Fast routing throughput
Good IPsec throughput
There is Gigabit port
Defect:
GUI admin is slow
Low PPTP throughput
Only basic web filtering features
. (tagsToTranslate) router (t) cisco router (t) review router Cisco RV180 VPN (t) Cisco RV180 VPN (t) evaluate Cisco RV180 VPN router (t) should buy Cisco RV180 VPN (t) router Cisco advantages RV180 VPN (t) disadvantages of Cisco RV180 VPN